Bau Bau and Pulau Buton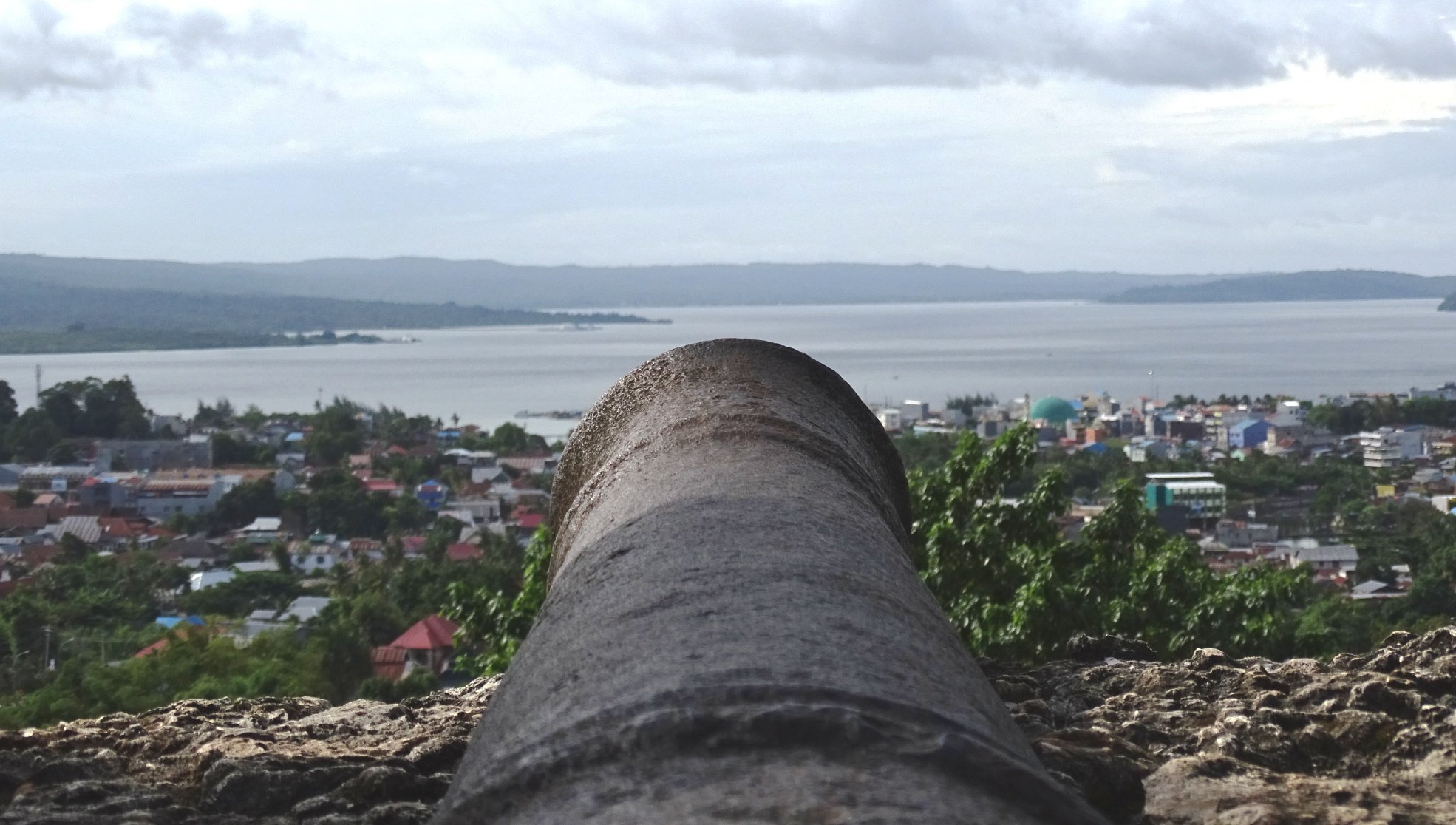 Pulau Buton is an island in southeast Sulawesi. Bau Bau is a friendly city with about 200,000 inhabitants. It houses the largest fort of Indonesia (23 hectares) and dates back to the 16th century. About 200 families live in the village. A local guide will lead you around with pleasure and talk about the history and the customs within the fort. At the time the fort was built on behalf of the king of Buton by its own people, even before the VOC set foot there and, on friendly basis, started trading with Buton.
Our favorite hotel is the Nirwana Buton villas, half an hour outside the city. If you have a Saturday night in the program, sleep one night in the Calista hotel on the boulevard of Bau Bau and mingle in the lively night market! If you want to drink beer, ask your guide to stop at the Chinese wholesaler to stock up on a few cans. In the hotel they keep it in the fridge with love and pleasure.
Bau Bau has flights to and from Makassar and Kendari.
Conservation park Lambusango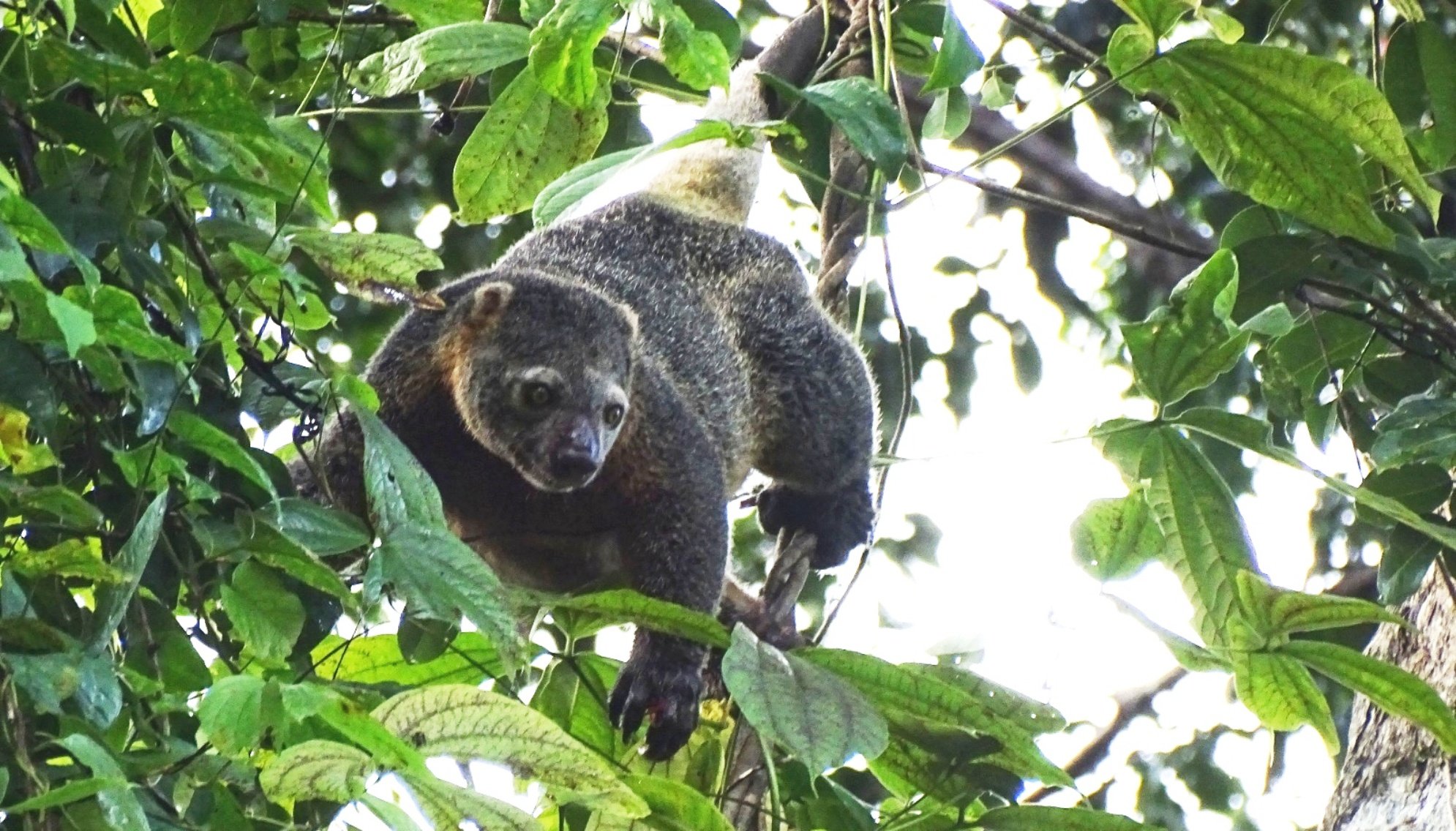 You will also find the Lambusango Conservation Park at Buton. With an overnight stay in a local homestay you can find here the Khuskus bear and the tiny Tarsius monkey and with a lot of patience and luck you will encounter a small wild cow, the endemic Anoa. Pak Hali Day guides you with eyes and ears on sticks around the forest and searches for Hornbills, wild peacocks and many more birds.
Bajo village Lawele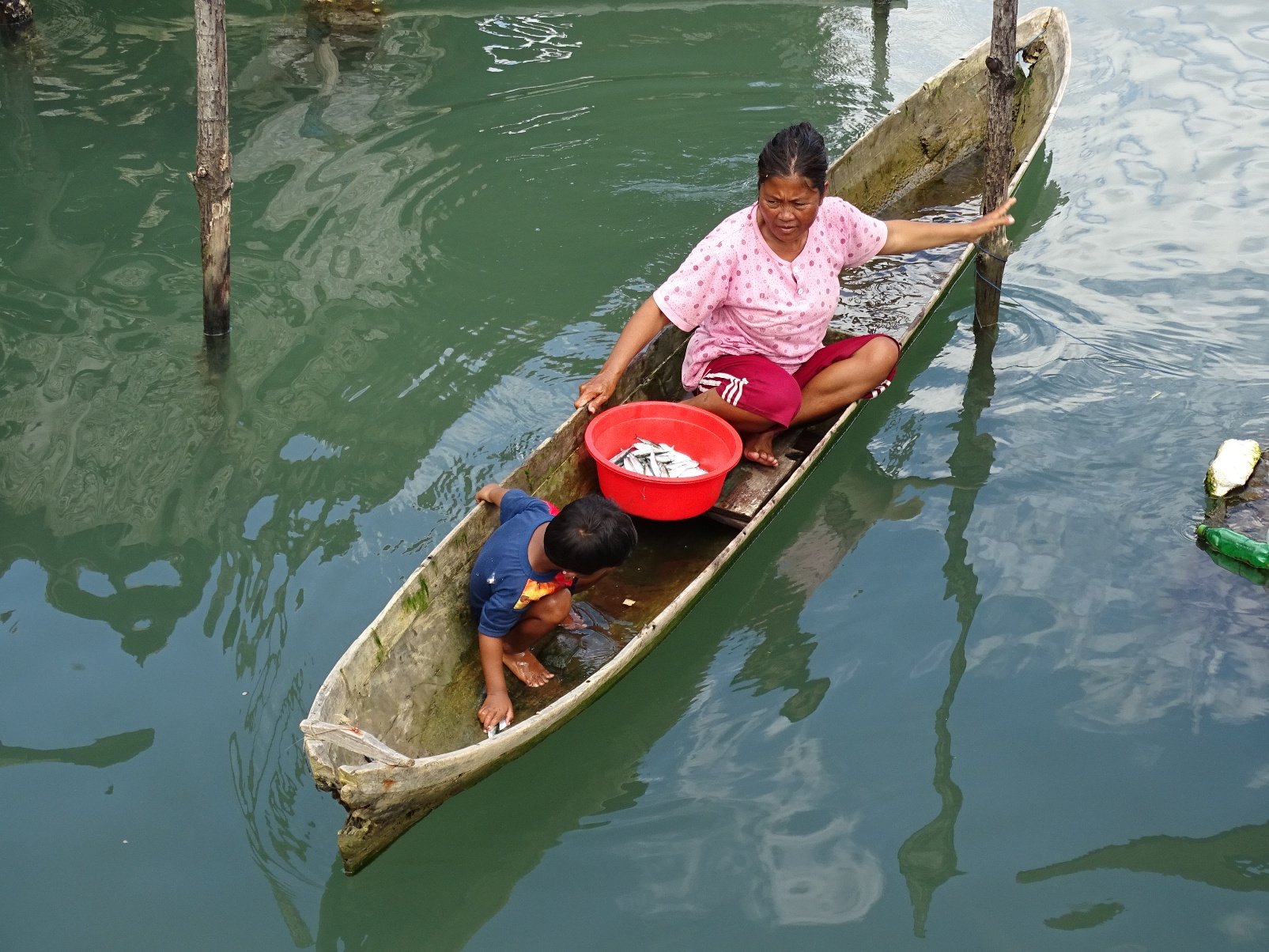 On the way to Lambusango or on the way back there are several interesting sights, such as the Bajo village of Lawele where the sea nomads build their houses on the water. In ancient times they lived on boats and travelled through the waters of Indonesia and Borneo. Besides nets, the fishermen also use spears to earn their living.
Palabusa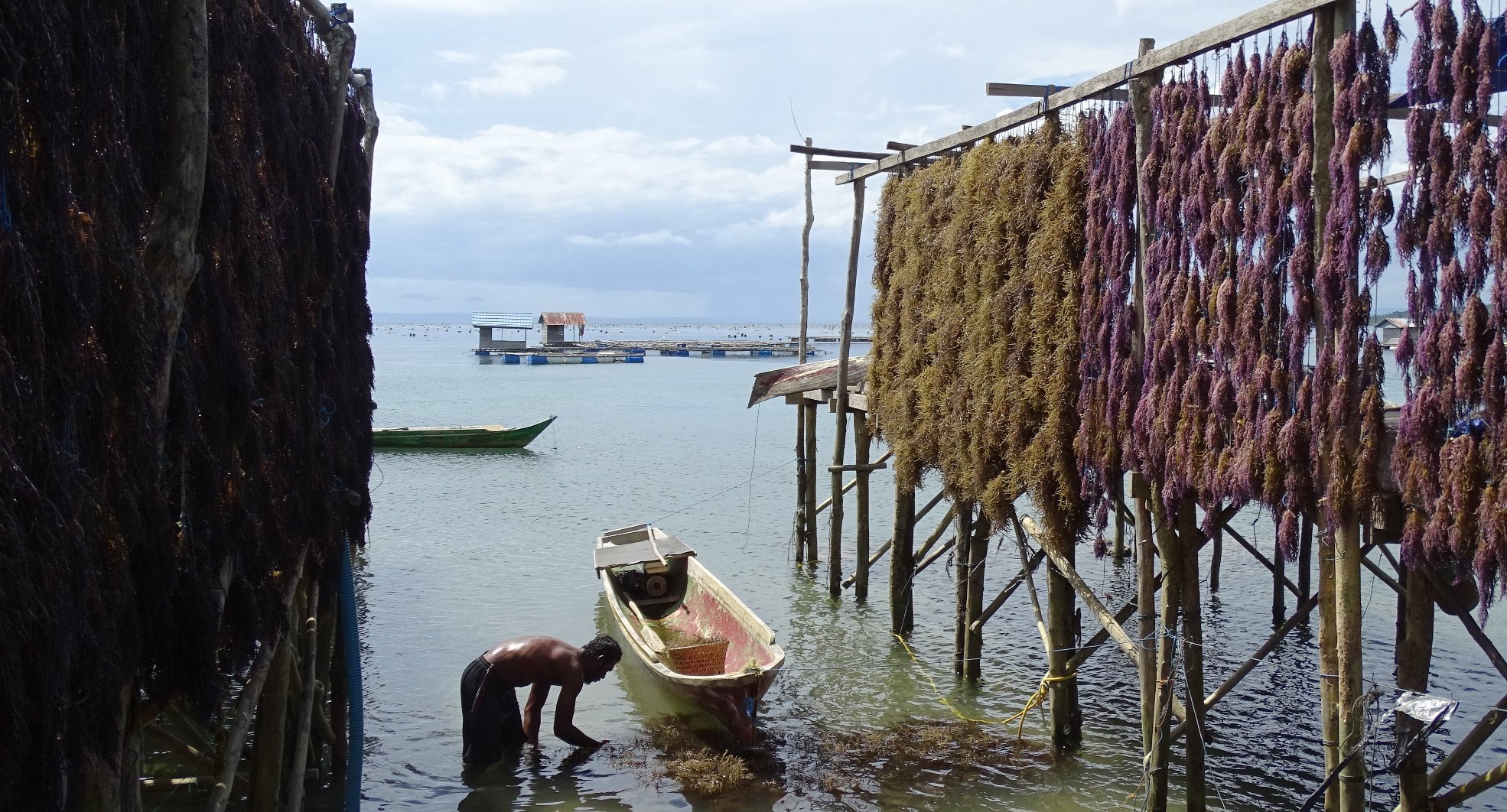 In the coastal village of Palabusa we see how seaweed is grown and dried. Half of the village lives off the seaweed plantations, the other half work on the pearl farm. The young oysters receive an implant and after 8 months the pearls are harvested. You can witness almost the whole process, up to the finish (which is secret!) here.
Snorkelling, diving and relaxing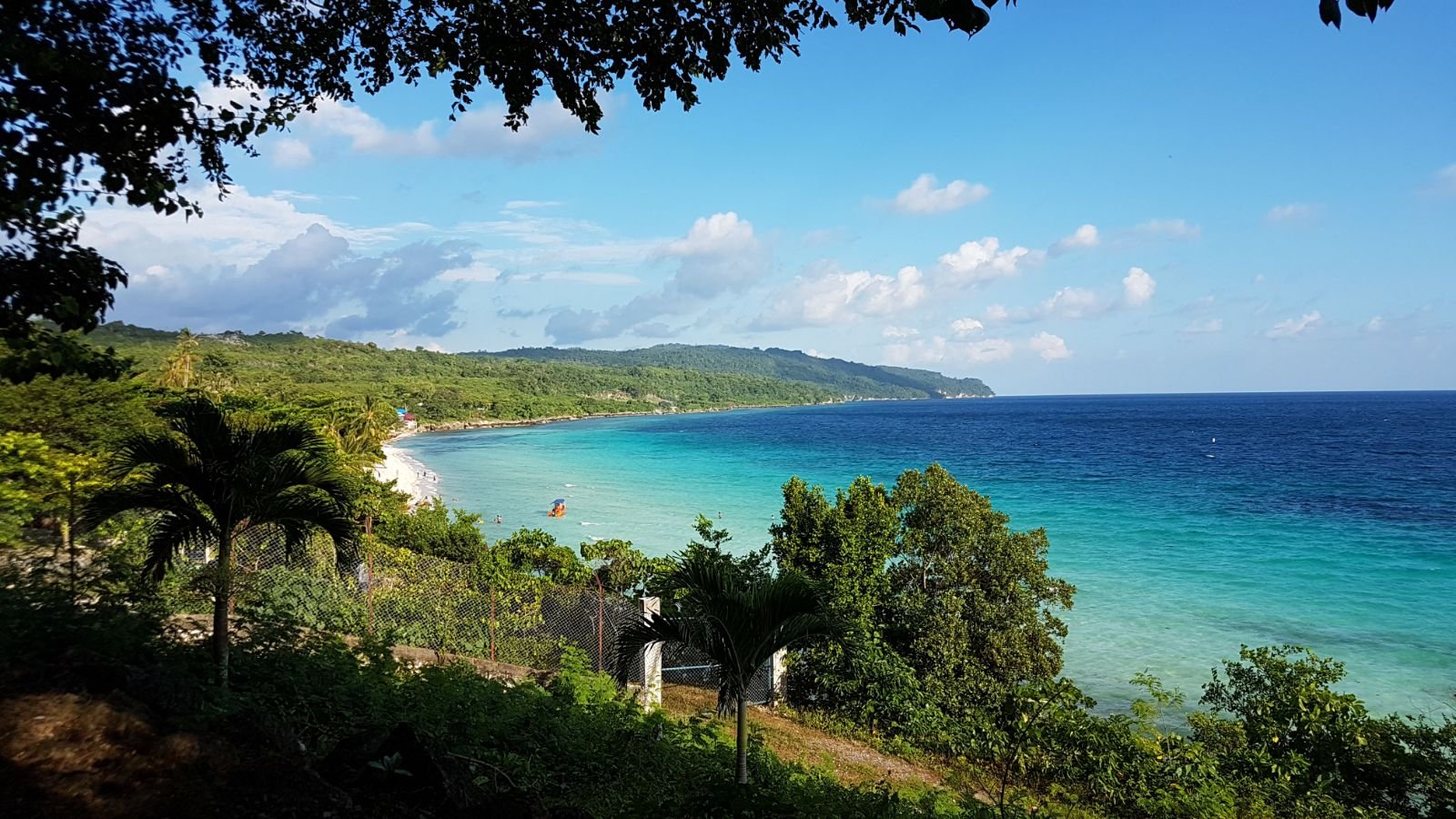 Of course you can also relax on the beach at pulau Buton. Right next to our favourite accommodation Nirvana Buton villas is the beautiful, but often very busy Nirvana beach. If you want to enjoy the beach in a somewhat quieter way, then a nice bounty beach is just a few kilometers away.
Divers and snorkelers will find something to their liking at the Nirvana house reef or on one of the islands half an hour away by boat. The diving and snorkelling sessions are not as spectacular as on Wakatobi, for example.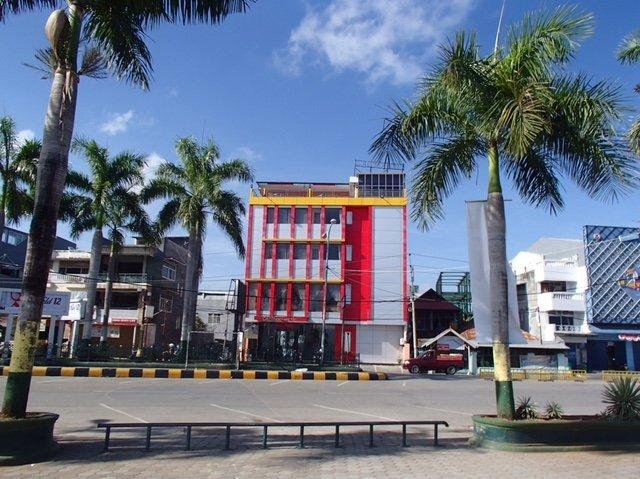 Centraal in Bau Bau gelegen, eenvoudig hotel aan de boulevard, waar op zaterdagavond de pasar malam wordt gehouden. Meeste kamers zonder uitzicht, behalve de suites. Eenvoudig ontbijt.
Als je een biertje wilt drinken, eerst inkopen doen bij de Chinese toko. ... meer infomore infoinformations supplémentaires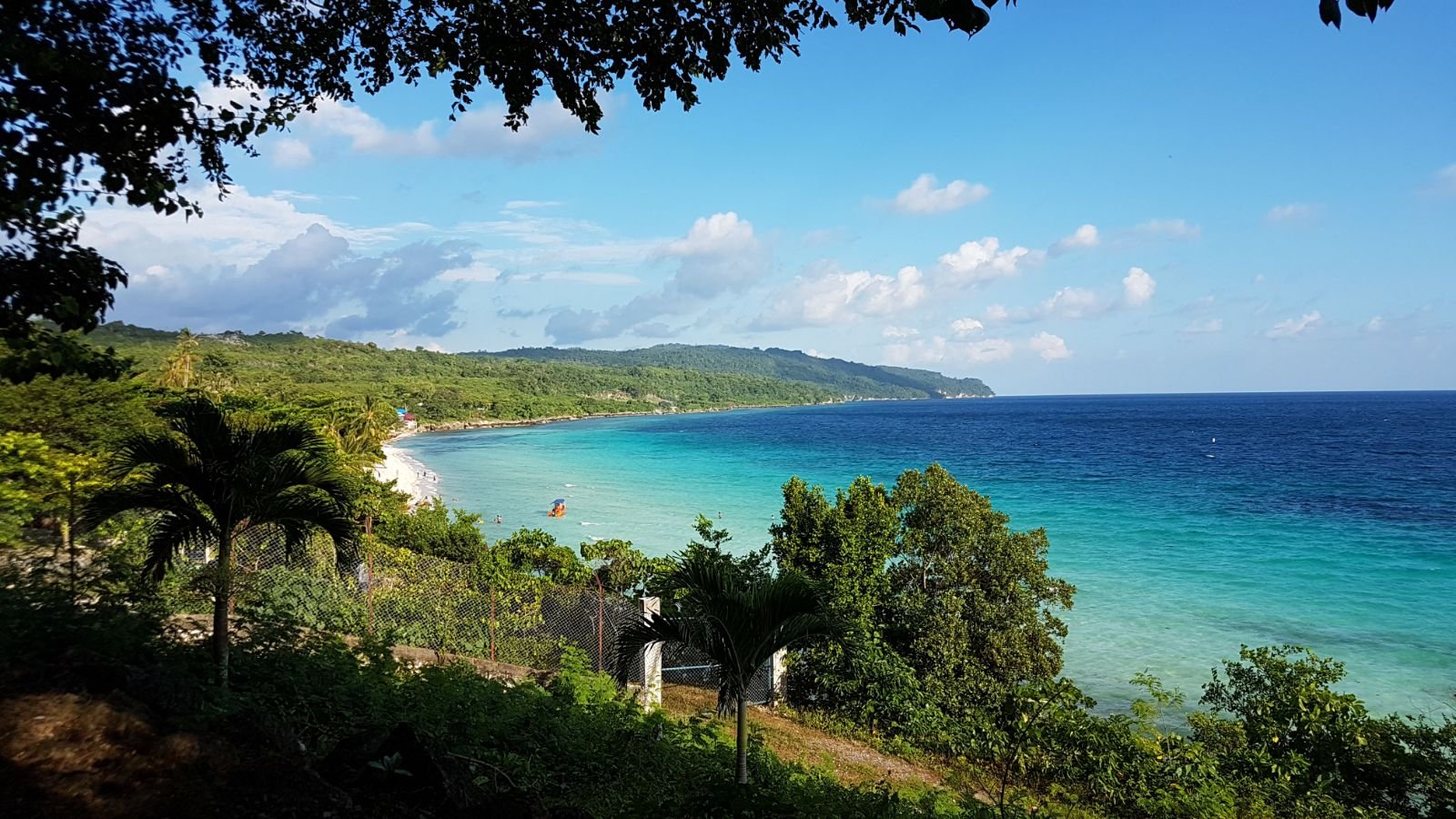 The small-scale Nirwana Buton villa resort is located just half an hour from the centre of Bau Bau and a 10-minute drive from the airport. The resort is right by the sea, but does not have a private beach. From the jetty you can go directly into the sea and snorkel or dive at the house reef. Nirwana ... meer infomore infoinformations supplémentaires