Luwuk

Luwuk is the biggest city of the eastern peninsula and the gateway for dive destinations like the Togean Islands and the Banggai Islands.
The picturesque town is situated on the flank of the mountains that divide Sulawesi in East and West.
There have been more and more connections with Luwuk recently, because of the airport, the bus connection with Manado and the harbour where the Pelni boat stops too.
East Sulawesi has a different rainy season (July-August) than the rest of Sulawesi because it's situated at the Molucca sea.
In the surroundings you can visit a 75 meter high waterfall and in the southwest is Natural Park Bangkirian where you'll find the largest population of Maleo birds.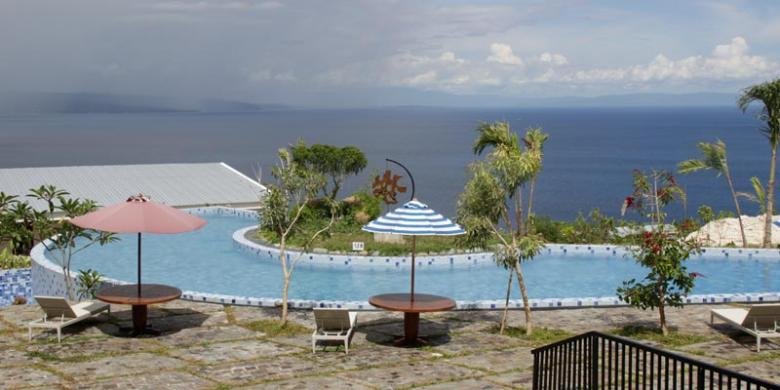 The new Aston hotel is located directly on the beach of Luwuk.
The 4 * hotel has 94 rooms and features a restaurant, bar, gym, swimming pool and laundry service.

The rooms are clean and equipped with air conditioning, minibar, kettle, TV and a safe.
... meer infomore infoinformations supplémentaires