Rantepao

Rantepao is the 'capital' of Torajaland. This is the starting point of all your excursions to the Torah villages and the mountains.
Tanah Toraja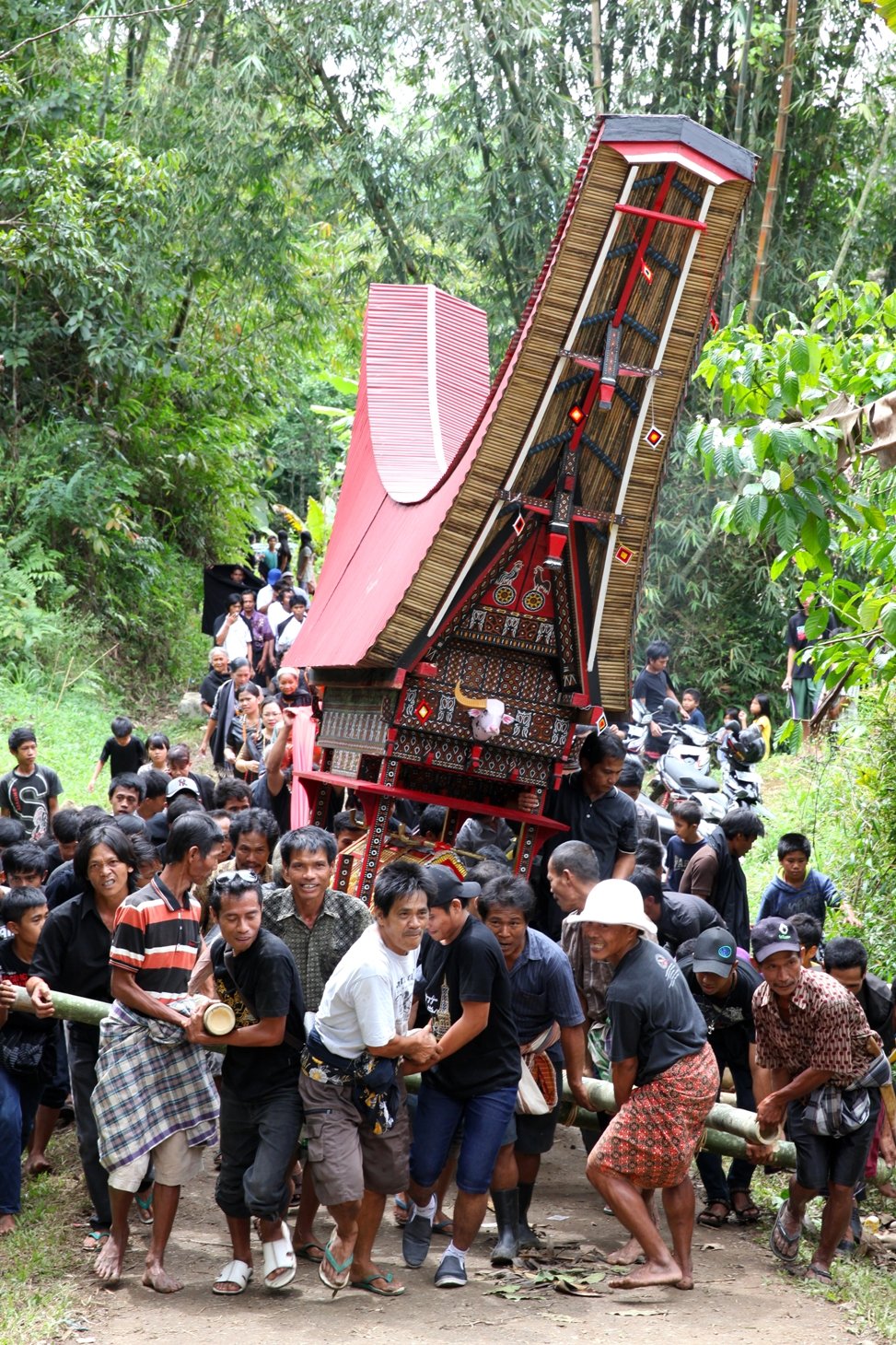 Toraja, or Tanah Toraja is also called the land of the Heavenly Kings. Here, in this part of South Sulawesi, live the Toraja people or people of the mountain. A Christian population, that still follows the rituals and ceremonies of their ancestors, the Aluk Tu Dolo. Toraja is not only known for its mysterious funeral ceremonies but also for its stunning nature. It's because of its high altitude a fertile area. Besides rice fields and bamboo forests there are many plantations. Coffee, cacao, vanilla and cloves grow here abundantly. The typical traditional houses (Tongkonans) with their saddle roofs are still built in the same way as centuries before. And their funeral ceremonies are still very impressive. To reach eternal life there has to be held a ceremony before. Dependent on the deceased family's wealth this may involve an important number of sacrificed pigs and buffaloes. The whole community joins the ceremony, which can sometimes take a full week.
Sights to see:
Those who visit Toraja will experience wonderful nature and interesting culture, unique in the world. We still find a lot of authentic villages in Toraja with beautiful colourful painted Tongkonans. Many cliffs with wooden caskets hanging from the side, coffins of which some date from the animistic period. The Tau Taus stand in the balcony of the tombs to represent the dead and protect their remains. A Tau Tau is a wood-carved effigy of the deceased. Try to find out about the secret of the baby tree: in Suaya stands a centuries old tree, where young children who die before they started teething are placed into a hollowed out space in the trunk.
Funeral ceremonies are held throughout the year. You're always welcome. But these ceremonies are not available on demand... Your driver and/or guide will inform you about a coming ceremony. Please bring a small gift when you attend a ceremony.
PLEASE NOTE that part of the ceremonies is the slaughtering of buffaloes and pigs! This is still done in their traditional way, which not directly corresponds with our Western customs.
You'll also visit villages like Sa'dan where the Toraja women weave the traditional ikat.
It's a particularly suitable area for walking and hiking. You can go for a few hour walk, a day, but also do a multiple day trekking. In that case you will stay overnight at a local people's home. The trekking goes through authentic villages and along beautiful rice fields. A trekking through the nature and culture of this exceptional and unique small part of Indonesia. You can also go rafting for a day or several days on the river Sa'dan.
Try the Pa'piong dish during your stay in Toraja: an in bamboo prepared Toraja dish. And of course it goes together with a bamboo mug with balok, palm wine from the eagle palm.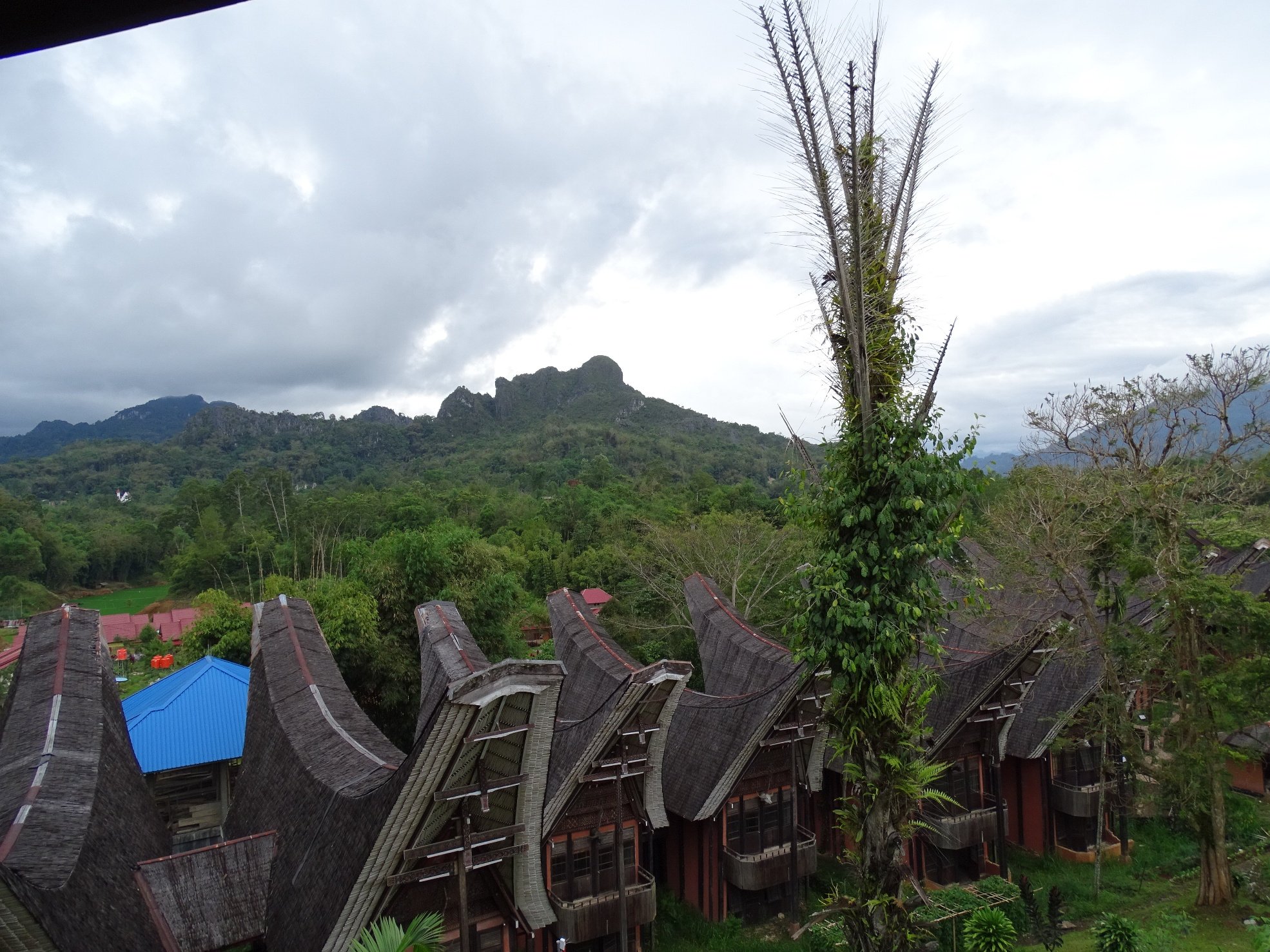 The 4 * Heritage resort is beautifully situated in the mountains of Torajaland.
All rooms have a minibar and private balcony; no air conditioning, but that is not necessary at a height of 700 meters.

All standard rooms are located in a separate building and are spread over several floors. A lift ... meer infomore infoinformations supplémentaires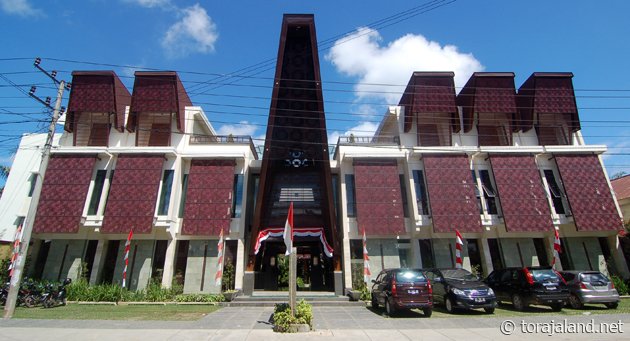 The Luta resort is located in the small center of Rantepao. The hotel has a swimming pool and spa. The restaurant overlooks the river.

Nice local restaurants, such as the Mambo restaurant, are within walking distance. The daily colourful market is also within walking distance.

40 rooms in floo ... meer infomore infoinformations supplémentaires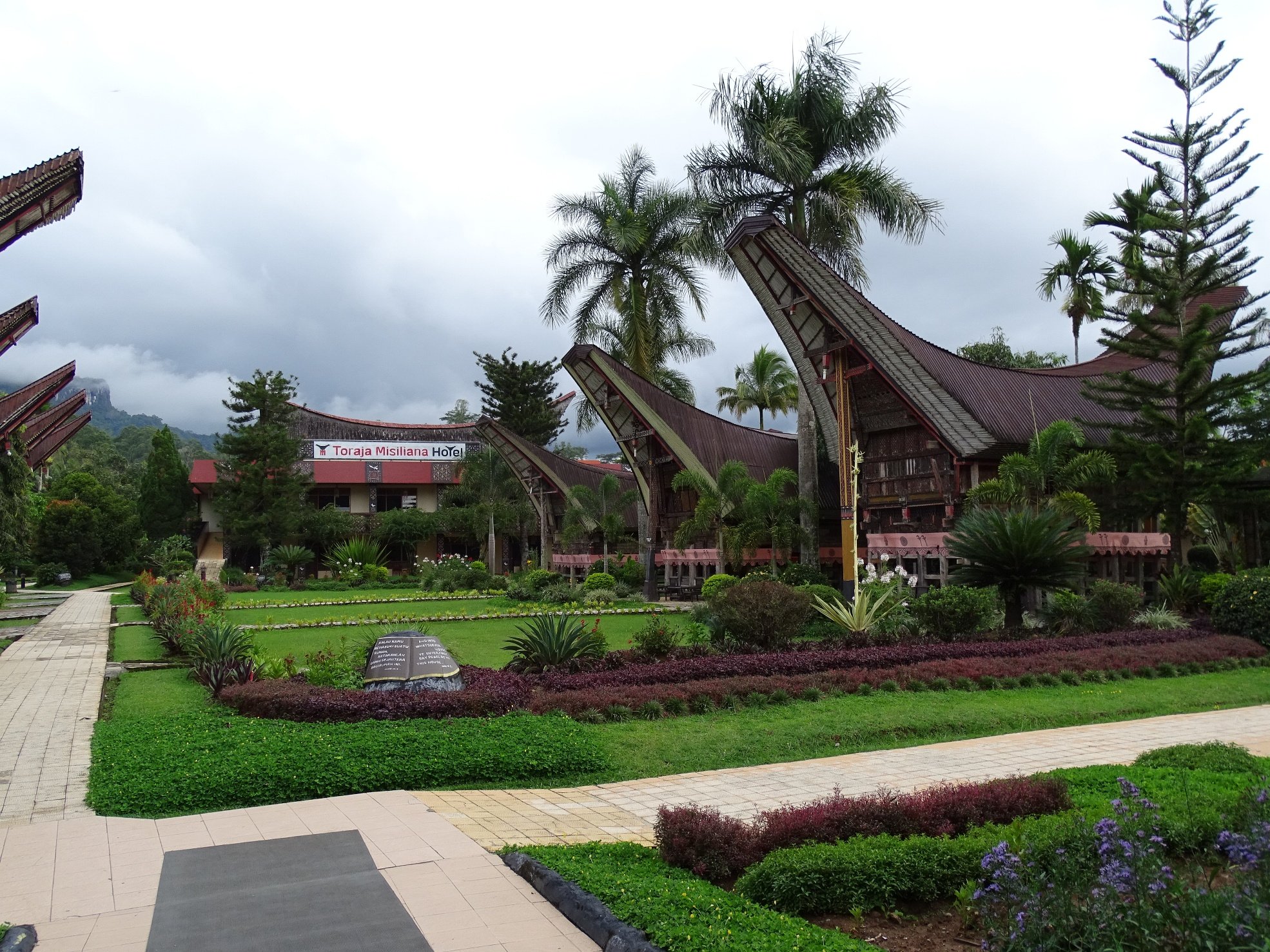 The Toraja Misiliana *** was one of the first hotels in Rantepao. The rooms are spacious, clean but a little dated and each has its own terrace at the beautifully landscaped garden. Here is also the spacious swimming pool.

Located on the outskirts of Rantepao, the hotel is a great base for day tr ... meer infomore infoinformations supplémentaires