Tentena and lake Poso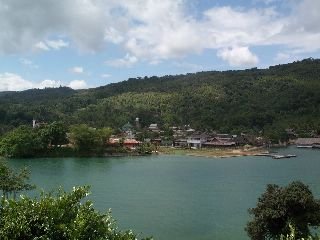 Tentena is a small town near the northern tip of Lake Poso. Where the Poso River empties the lake, the Pamona Bridge connects the two sides of Tentena.
Tentena is considered the starting point for many excursions in the region, for example to the caves of Pamona, the waterfalls of Salopa and Sulewana, the Lore Lindu National Park and Lake Poso.
The recently discovered Saluopa waterfall consists of jungle-lined cascades interrupted by waterfalls and has a natural pool. Near the waterfall are some transmigration villages, most of which are Balinese. Complete with temples you imagine yourself here in Bali.
Lake Poso is located in the southern part of central Sulawesi, Indonesia. The lake is 515 meters above sea level. It takes advantage of the cool mountain breeze resulting in mild tropical days with cool nights.
The lake has warm and crystal clear water. During a boat trip on the lake, the captain will always throw some coins in the water to appease the dragon of the lake, the Indonesian cousin of the Loch Ness monster.
The region is an unexplored and quiet area, with few tourists. According to local legend, here heaven and earth were connected by a rope.
On the eastern shore of the lake is the sandy headland Tando Bone, where our favorite Tanda Bone resort has several wooden lakeside bungalows.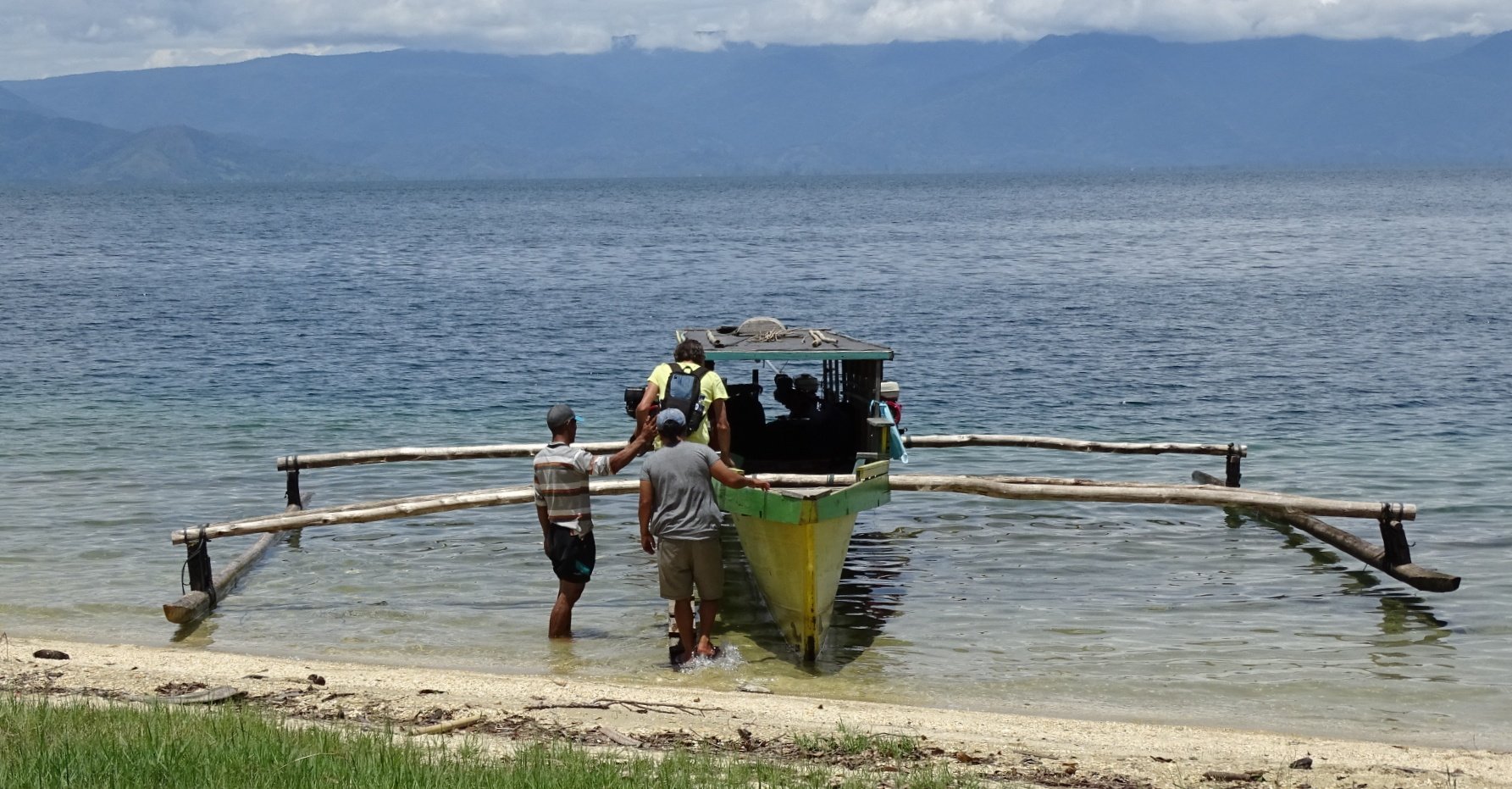 The Tando Bone cottage resort is located directly on the Poso lake. The small and cosy resort has 8 beautiful, spacious and modern wooden cottages with veranda, right on the lake.

The cottages have a living room, bedroom, bathroom and kitchen. Due to the location, you are here in the mountains, a ... meer infomore infoinformations supplémentaires