Wakatobi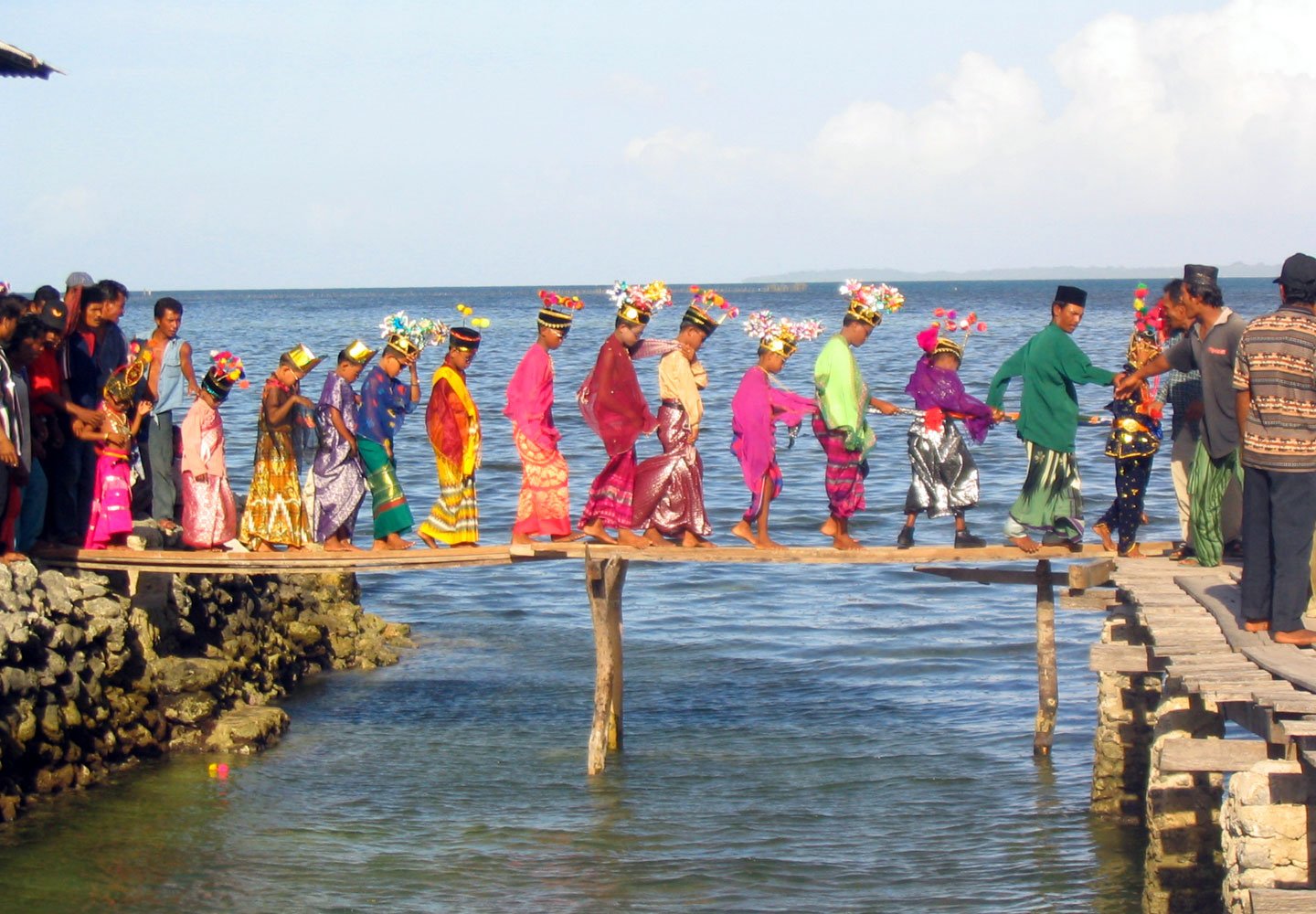 Wakatobi is an island group in the southeast of Sulawesi. The name is an acronym for the islands of Wangi Wangi, Kalepuda, Tobia and Binongko.
It is the area of ​​the Bajo, the sea nomads. Main sources of income are fishing, weaving and boat building. The Bay Villages are built above the water and can be found on Wangi Wangi and Kaledupa.
Wakatobi is a beautiful area for snorkeling and especially for diving. Our favorite budget dive resort is the small-scale Hoga Island Dive resort, but it is difficult to reach: you need an overnight stay on Wangi Wangi on the return trip. Hors category is the Wakatobi dive resort on the island of Tobia. In addition to a breathtaking house reef, the super-deluxe resort also has a luxury liveaboard that visits the more distant muckdive sites. The Wakatobi Patuno resort is a great dive resort for the ordinary wallet Wangi Wangi.
The islands are interconnected by daily ferries and charter boats. From Makassar and Kendari there is a daily flight to Matahora on the island of Wangi Wangi. The Wakatobi dive resort has two weekly charter flights from Bali.