Moana 6 days liveaboard Flores - Komodo - Flores -
Moana 6 days liveaboard Flores - Komodo - Flores
The crew of the Moana welcomes you aboard this beautiful sailing ship. On this unforgettable cruise, specially designed for divers, you will experience an unimaginably beautiful journey. You can dive 4 times a day at beautiful locations!

MOANA is a custom built Indonesian Liveaboard Ship. She is perfectly equipped to suit divers to see the best of the KOMODO NATIONAL PARK as well as genuinely unknown and pristine divesites. Since 2004 MOANA offers dive safaris and thanks to many happy passengers we have established an excellent reputation. We are one of the few Komodo based ships operating from March till December only in Komodo - so you will dive with the real Komodo Experts!

MOANA's experienced dive guides and Instructor dive these waters nearly every day, all year long. We know the dive sites, the currents and the marine life. Our passion and knowledge of the area will keep you amazed throughout your safari with us.

What to expect underwater?
WORLD CLASS DIVING GUARANTEED! Around Komodo we have over 50 sites to choose from and have areas to suit every level of experience, whether you have just completed your Open Water course or have years of challenging dives behind you.

The corals in Komodo National park are pristine, with Mantas, sharks, turtles, dolphins, dugong, many pelagics, to the tiny pygmy seahorses, nudibranchs, frog fish. The sites vary from gentle easy coral slopes to heart pounding adrenalin rides, from the warm waters of the Flores Sea in the north to the chillier waters down south in the Indian Ocean, the underwater terrain is so varied with sheer cliff walls, pinnacles, channels, sandy flat bottoms, underwater plateaus, slopes, all with varying colours, sizes and types of coral both hard and soft.

What to expect on board?
MOANA's well trained diving crew takes care of everything, from the equipment set up until the cleaning at the end of the trip.
Equipment and scuba tanks are maintained and refilled at the diving platform at the stern of the boat. We dive from both of our speedboats, entry and re-entry are very comfortable thanks to the spacious staircase at MOANA's back.

All dives are guided by a very experienced dive guide or dive instructor
Perfect service from our well trained diving crew
Small groups - max. 10 divers to offer plenty of individual attention
2 large speedboats (5m), via radio connected to MOANA
Hot shower after night dives (on deck)
Lots of healthy yummy food for our hungry divers
12l aluminium tanks, INT + DIN
Library of marine biology books
Up to 4+ hours underwater per day
Safety sausages are a MUST-HAVE (if you don't bring your own, we will provide one for free onboard)
Our dive equipment and 2 German BAUER Compressors are well maintained
First Aid and emergency oxygen are on board
The closest decompression chamber is located on Bali/Denpasar – hopefully we will never need it

Departure dates
16, 23, 30 March
6, 13, 20, 27 April
4, 11, 18, 25 May
15, 22, 29 June
6, 13, 20, 27 July
3, 10, 17, 24, 31 August
7, 14, 21, 28 September
5, 12, 19, 26 October
2, 9, 16 23, 30 November
7, December 14
Down payment 25%

Cancellation costs:
up to 60 days before departure: 20%
60 to 30 days before departure: 60%
Within 30 days before departure: 100%

Included:
Breakfast, lunch and dinner. Luxury cabin with air conditioning, private shower and toilet. Water, tea / coffee. Towels, snorkel equipment, land excursions, European cruise leader, transfer from or to the ship.

Not included:
flights, alcoholic drinks, soft drinks, tips (about € 10, - p.p.p.d.), Complete diving equipment (€ 180, - per trip), Port dues & National Park entrance fees (€ 115, - pp payable in cash when you board) .
Programme
Dag 1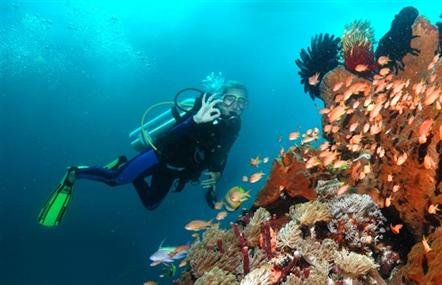 On day 1 the Moana is waiting for you at the port of Labuhan Bajo on Flores. After a refreshing welcome drink, we will leave. Then it is time for a brief introduction of the facilities of our vessel, the dive operation and the tour program. The 1st dive will be at Sabalon or Sabayur and the 2nd one is a night dive at Gili Lava Darat. Then we will have dinner and spend the night north of Komodo.
Dag 2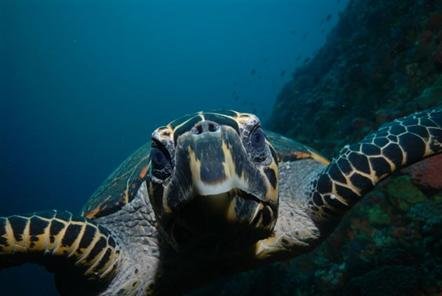 Small breakfast. Morning dive: 3 CRYSTAL ROCK. After second breakfast depart for dive nr. 4 CASTLE ROCK. The rock is packed with bronze and rust colored sponges and soft corals. You can see black snappers, large cuttlefish, pyramid butterfly fish, and red octopuses. Later in the afternoon we climb the local summit and enjoy a splendid panorama over the moon-shape islands of the Komodo Archipelago and the mainland of Flores. Afternoon dive at 5 LIGHT HOUSE in the north of Komodo. 6 GILI LAWA DARAT BAY as night dive.
Dag 3
Day 3 starts again with a morning dive: 7 TATAWA KECIL. 11 o'clock dive: 8 TATAWA BESAR. Thousands of fish of every colour and shape are here including regal angelfish, checkerboard wrasse and masked unicorn fish, against a beautiful backdrop of acropora corals, gorgonian fans and sponges. In the afternoon we dive: 9 MOANA's MANTA POINT or Pink Beach and 10 a night dive to the choice of the divers.
Dag 4
Day 4 starts with dive 11, again in Batu Bolong. While we enjoy a delicious breakfast we sail to Pink Beach. Relax and enjoy the view while you are being pampered by the staff. Then a lot of diving. Dive 12 Pink Beach, 13 Cucumber City, Dive 14 is during sunset or at night in Komodo Ranger Bay.
Day 5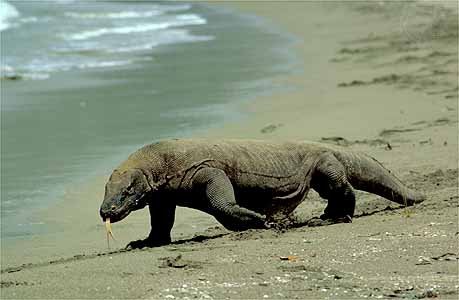 Day 5 starts with dive 15 'Pulau Tengah' (Small Batu Bolong) on our new secret hotspot. Then dive 16, a 'Muck Dive' in the bay of Rinca. After that a 2-hour tour 'Dragon Walk', where you will see the last remaining inhabitants of Jurassic Park, the famous Komodo dragons! During sunset we will be in front of Bat Island where we will see thousands of Megabats flying over to the mainland in search of food.
Day 6
On day 6 you will be taken to the airport after breakfast, where your plane to Bali is waiting for you.






Your stay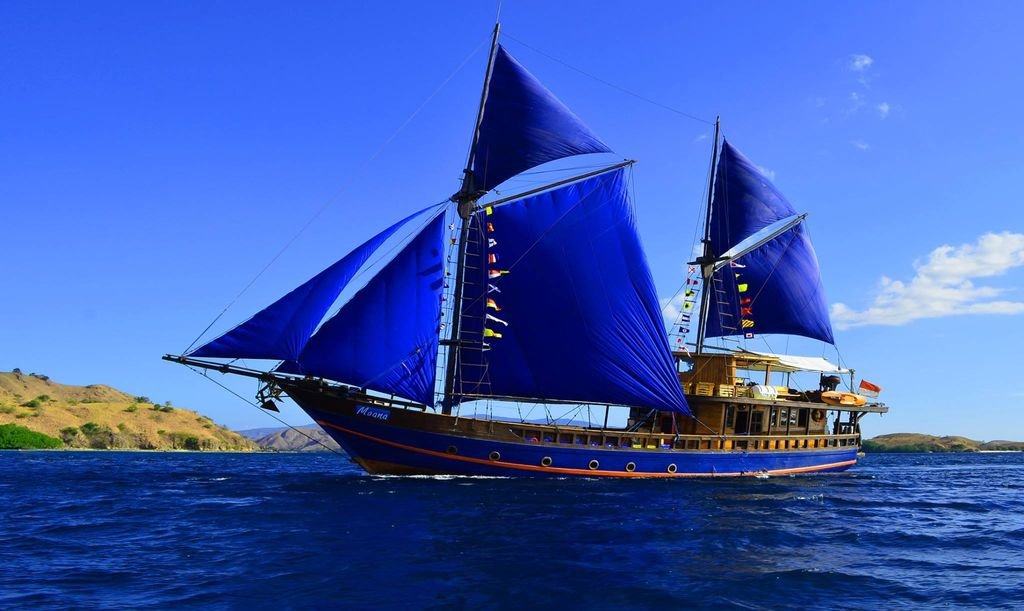 Flores & Komodo
Flores is the largest island of the Lesser Sunda islands and is named in one breath with the islands in the Komodo National Marine park. Most of the p...
Komodo Dive Sites