21 dagen Molukken groepsreis
De Molukken staan weer op de kaart en Merapi neemt u er graag mee naartoe.
Deze reis brengt u naar verschillende dorpen op het eiland Ambon, we bezoeken het eiland Saparua, we onthaasten op het prachtige en ongerepte Seram en genieten een kleine week van historie, cultuur en natuur op de Banda eilanden.
We bezoeken plaatsen waar niet veel toeristen komen maar waar van alles te zien is. De reis heeft veel historische en culturele aspecten. U verblijft in nette middenklasse hotels en wordt goed begeleid door uw gidsen.

Vertrek op 3 februari 2024. Gegarandeerd vertrek bij 6 of meer deelnemers. Maximum 10 deelnemers.

Afwijkingen in het programma
Het is mogelijk dat de volgorde het dagprogramma wordt gewijzigd naar aanleiding van transport van en naar Banda. Wel worden alle onderdelen van het programma uitgevoerd.


Richtprijzen
Prijs per persoon op basis van gedeelde kamer: € 3.150
Prijs per persoon in eenpersoonskamer: € 3.850
Indien u alleen reist kunt u, in overleg en bij beschikbaarheid, een kamer delen met een reisgenoot van hetzelfde geslacht.

Prijzen gebaseerd op de huidige, meest voordelige vluchten met Garuda Indonesia.


Inclusief:
. Intercontinentale vluchten
. Binnenlandse vluchten en/of bootreizen
. Alle transfers en vervoer per airconditioned auto of minibus
. Accommodaties op basis van logies en ontbijt
. Engelssprekende gids bij excursies
. Excursies en entreegelden
. Welkomst- en afscheidsdiner

Exclusief:
. Overige maaltijden
. Optionele excursies
. Fooien en uitgaven van persoonlijke aard
. Reis- en annuleringsverzekeringen ( verplicht )
•Boekingskosten en bijdrage Calamiteitenfonds € 30 per boeking
•Bijdrage SGR € 5 per persoon
•CO2 compensatie € 22 per persoon


NB: Op de Molukken is het toerisme nog niet conform westerse maatstaven. De schema's van boot- en vliegverbindingen zijn niet zo betrouwbaar als in Europa. Het kan daardoor gebeuren dat het reisprogramma ter plaatse wordt aangepast. Onze agent zal ter plaatse zijn uiterste best doen om ongemakken te voorkomen. Merapi is niet aansprakelijk voor eventuele extra kosten.
Dag 1 Flight Amsterdam-Ambon

Garuda Indonesia flies non-stop from Amsterdam to Jakarta with her new Boeing 777-300 ER. Experience the hospitality of the Indonesian culture on board of Garuda Indonesia, the national flight company of Indonesia. The direct flight to Jakarta takes you in 13 and a half hour from Amsterdam to Jakarta. Departure Amsterdam around noon, arrival Jakarta early in the morning the following day. Your connecting flight leaves about 2 hours later and is a 3,5 hou -flight. Garuda staff is helping you to get you quickly on the Ambon flight.
Dag 2 Aankomst op Ambon, welkomst diner

Bij aankomst op het vliegveld staat bij de uitgang de bus gereed om u naar het hotel in Natsepa te brengen. U wordt daar ontvangen met de beroemde Roedjak Natsepa! De middag is vrij te besteden, in het begin van de avond schuift u aan voor het welkomstdiner met muzikale omlijsting.
Dag 3 Free day at Natsepa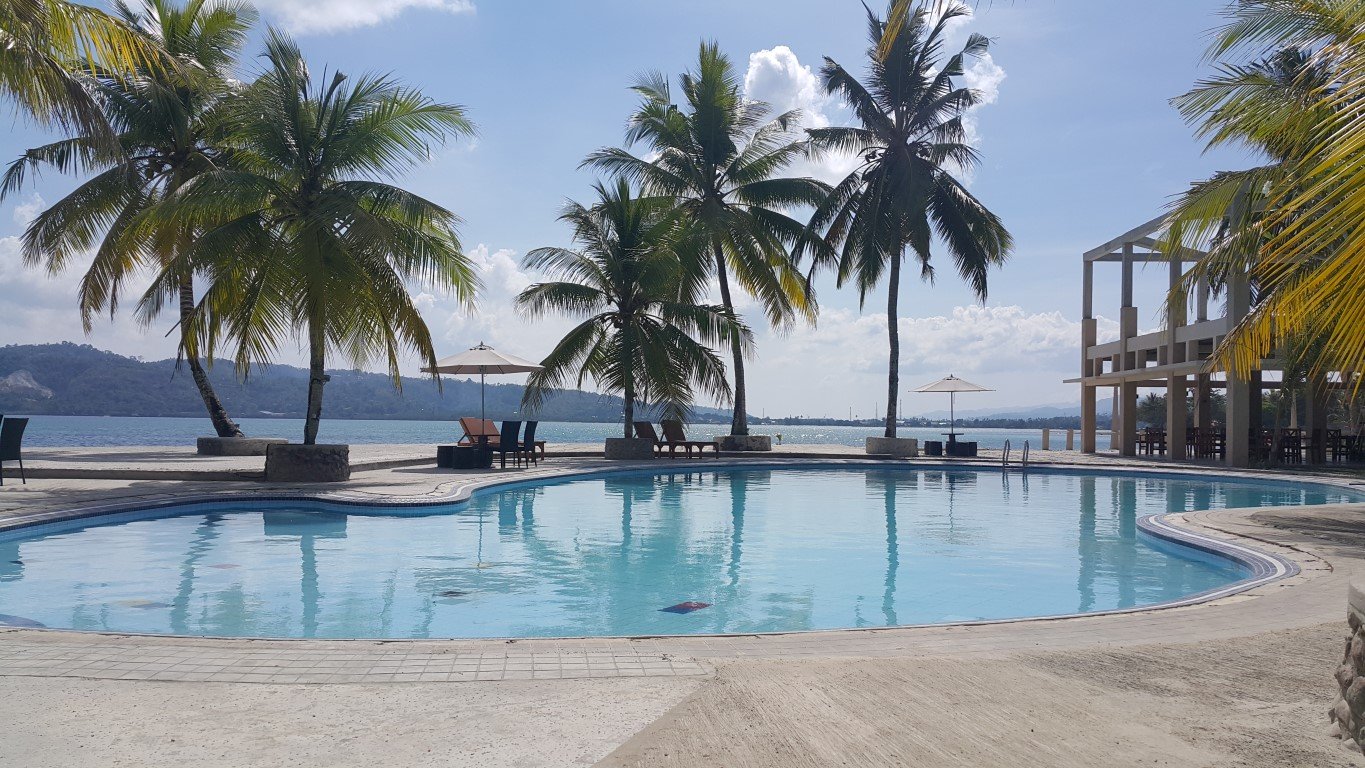 There is nothing on the program today. You can relax at the pool or take a walk to the bay of Natsepa.
Dag 4 Hitu schiereiland (Hila-Kaitetu)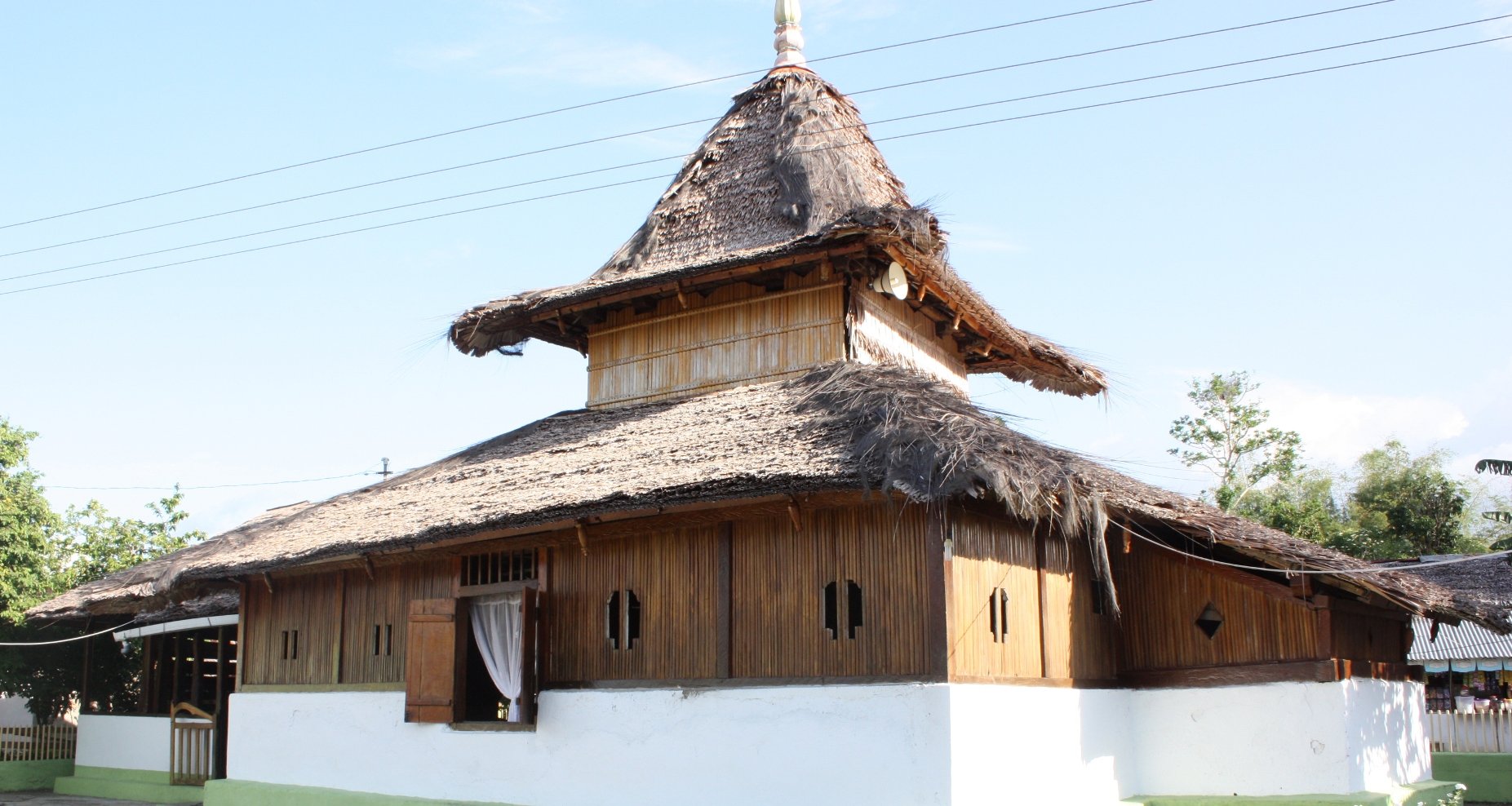 's Morgens brengen we een bezoek aan het Australische Oorlogs Monument in Tantui. Oorspronkelijk was hier het gevangenenkamp van de Nederlandse en Australische soldaten die in de Tweede Wereldoorlog vochten tegen de Japanners. Na deze nu vredige en stille plaats te hebben bezocht gaan we verder naar Hila - Kaitetu om het Fort Amsterdam, de oude kerk uit 1780 en de oude Wapaue moskee uit 1414 te bezoeken. Lunchen doen we onderweg. Eerder hebben we de productie van sago al gezien maar vandaag zien we ook hoe de bladeren van de palm gebruikt worden voor bijvoorbeeld het maken van daken. Hiervoor gaan we naar het dorp Rutong. Eind van de middag keren we terug naar het hotel.
Dag 5 Ambon-Seram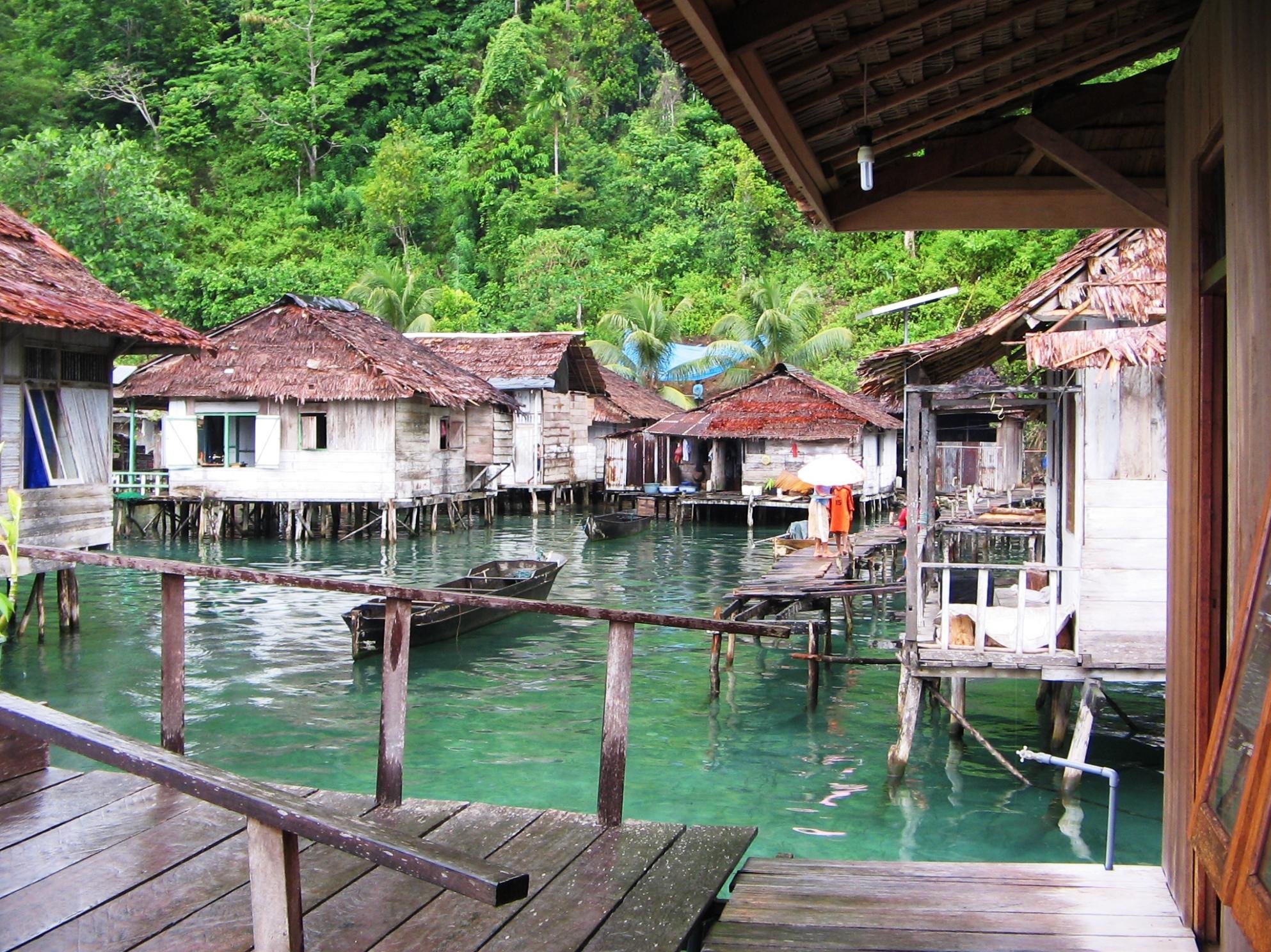 De hele dag zijn we aan het reizen, maar er is zoveel te zien langs de weg en op het water dat dat zeker niet vervelend is. Vanaf uw hotel wordt u opgehaald en naar de haven van Tulehu gebracht. Hier stapt u op de boot waar u in de luxe VIP-class zit. Na twee uur varen komt u aan in Amahai. Vanaf hier gaan we verder met de auto. Een mooie rit van drie tot vier uur door natuur en dorpen brengt ons in het vissersdorpje Sawai. De rest van de dag is vrij, u kunt bijkomen van de lange reis. 3 overnachtingen in eenvoudige homestay, gebouwd boven water in Sawai.
Dag 6 Seram, Samahai rivier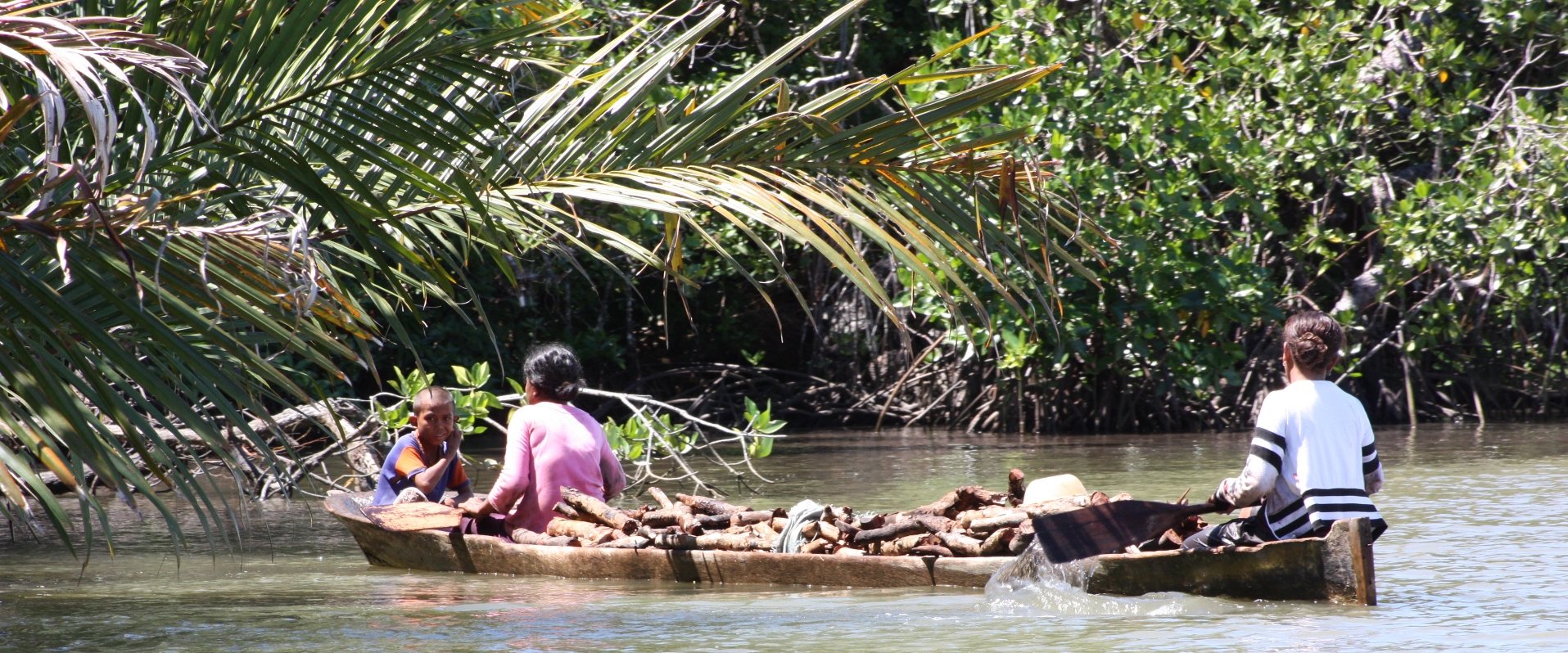 Vandaag maken we een lange boottocht naar het vissersdorp Sawai. We bezoeken verschillende kleine eilandjes en varen over de Samahai rivier. Op de route kunt u prachtige exotische vogels en vlinders spotten. Als u geluk heeft laat een zoetwaterkrokodil zich zien. Eind van de middag keren we terug naar het hotel.
Dag 7 Seram, Air Belanda

Dit is een rustige dag. Op het programma staat snorkelen en een tocht naar de zoetwaterbron Air Belanda. Snorkelen is een bijzondere ervaring in de omgeving van deze eilanden, ontdek de kleurrijke onderwaterwereld met haar exotische koralen en vissen. Later gaan we naar de zoetwaterbron. De rest van de dag is vrij te besteden.
Dag 8 Terug van Seram naar Ambon
Op deze laatste dag Seram keren we terug naar Ambon. Op Ambon brengt uw chauffeur u naar het Santika Premiere hotel in Ambon stad. 2 overnachtingen in Ambon.
Dag 9 Ambon citytour en Pintu Kota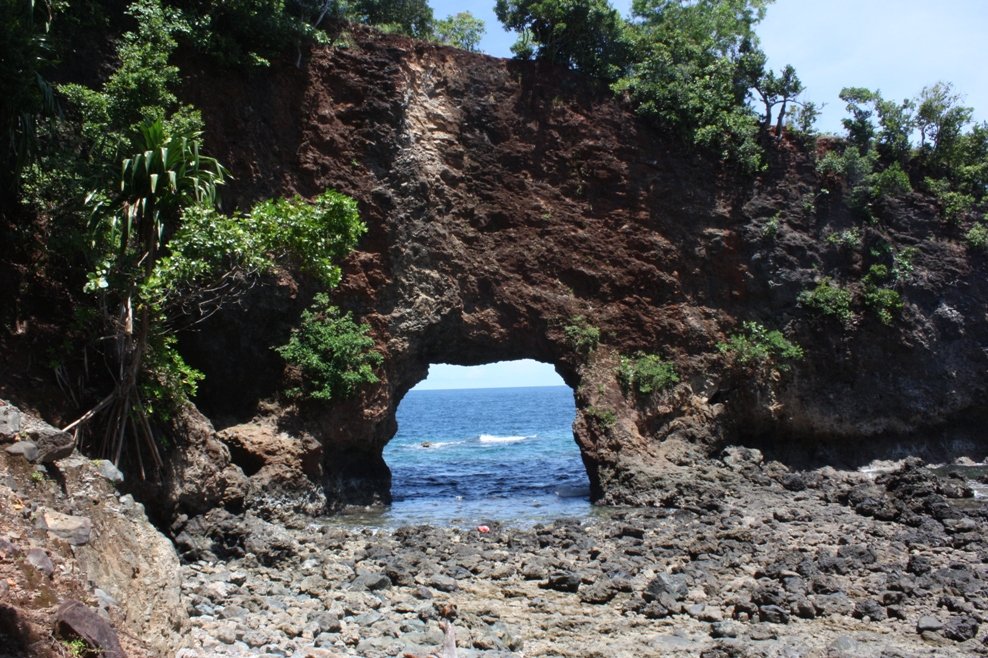 's Morgens maken we een city tour door Ambon. Vervolgens gaan we naar het dorp Soya Atas, hier bezoeken we het oude Raja huis; het huis van de koning/leider van het dorp. Ook bezoeken we de kerk tegenover het huis. Na Soya Atas rijden we verder naar het Siwalima Museum in Taman Makmur. In dit museum is een grote maritieme, etnografische, ecologische en historische collectie te zien. Naast dit museum bezoeken we ook nog het Maritiem Museum waar krokodillen te zien zijn en een compleet walvisskelet. Na de musea gaan we verder naar het dorp Amahusu. Hier kunt u zien hoe de sago productie in zijn werk gaat. Van het bakken tot het eten, u kunt zelf ook de sago proeven die net uit de traditionele oven komt. Voor de lunch maken we nog een korte stop bij het Pintu Kota strand. De lunch nuttigen we op het Namalatu strand in Latuhalat. Hier heeft u de middag vrij om te relaxen en te zwemmen. Eind van de middag keren we terug naar het hotel in Ambon stad.
Dag 10 Vlucht Ambon-Banda, eilandtour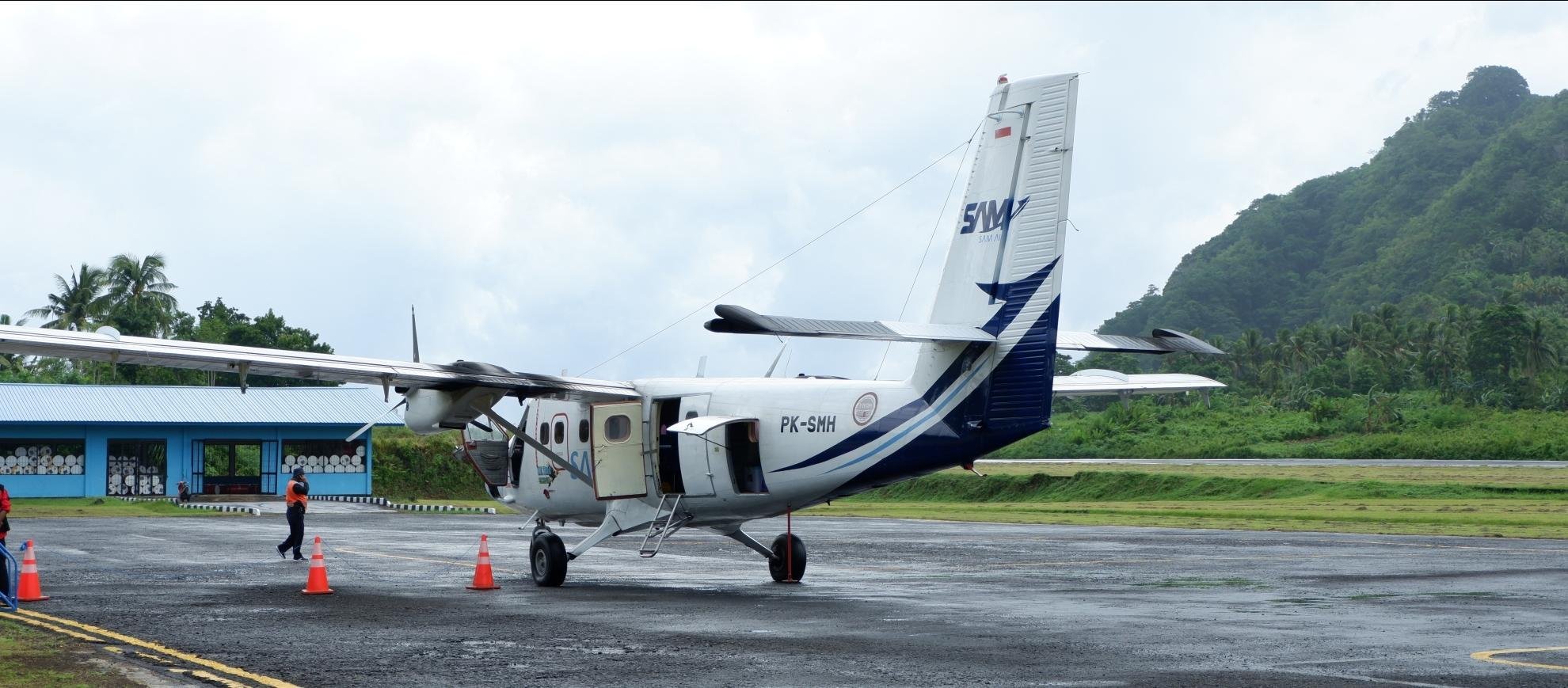 U vliegt met SAM Air in een 12-persoons vliegtuigje in de vroege ochtend van Ambon naar Banda. Vluchten op maandag en vrijdag. Max. ruimbagage: 10 kg. U kunt overtollige bagage achterlaten bij onze agent op Ambon. Na aankomst en check-in bij het hotel gaan we letterlijk op stap voor de Banda citytour. Het kleine eiland leent zich bij uitstek voor een wandelexcursie. In circa drie uur krijgt u al veel te zien van de cultuur en historie van Banda. U wordt opgehaald door uw gids en begint met een bezoek aan het gerestaureerde fort Belgica met prachtig overzicht over de Baai van Banda en daarna de restanten van fort Nassau. Het Hatta huis is ingericht als klein museumpje. In de koloniale periode werden de medeoprichters van de Republiek Indonesië, Hatta en Sharir door Nederland verbannen naar Banda. Hatta bracht hier zijn tijd door met lesgeven aan de lokale jeugd. Het VOC of Jan Pieterszoon Coenmuseum laat in alle eenvoud zien hoe Coen heeft huisgehouden op de Banda eilanden. Het oude kerkje wordt nog steeds gebruikt en verkeert in goede staat.

Dag 11 Banda Besar (Pulau Lontar)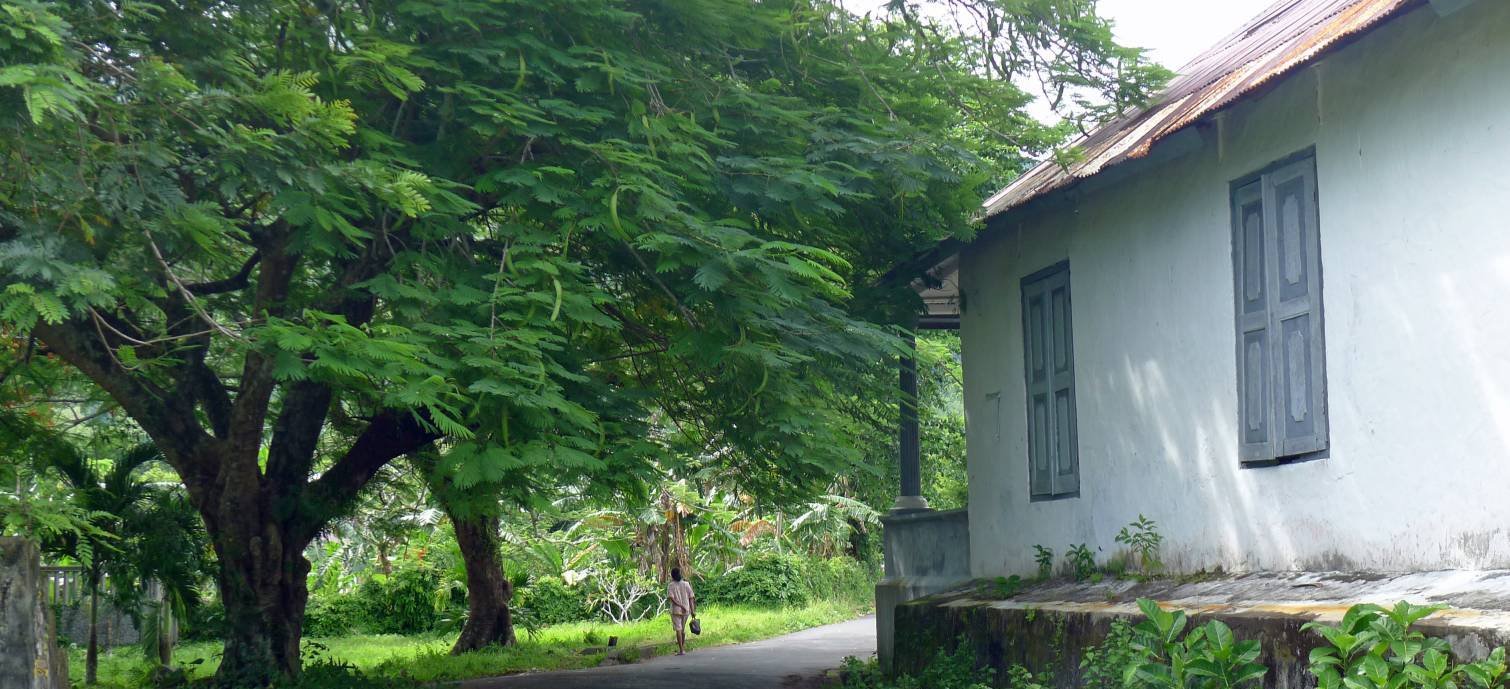 Na het ontbijt ligt een traditionele longboat gereed en varen we naar Banda Besar, ook bekend als Pulau Lontar. Dit eiland staat vooral bekend om de perkeniers die hier hun nootmuskaat en foelie verbouwen. We brengen ondermeer een bezoek aan de voormalige perken van de familie van den Broeke. We maken verder een wandeling via het Fort Hollandia naar de grafsteen van Nona Lantsuese.
Dag 12 Snorkelen en relaxen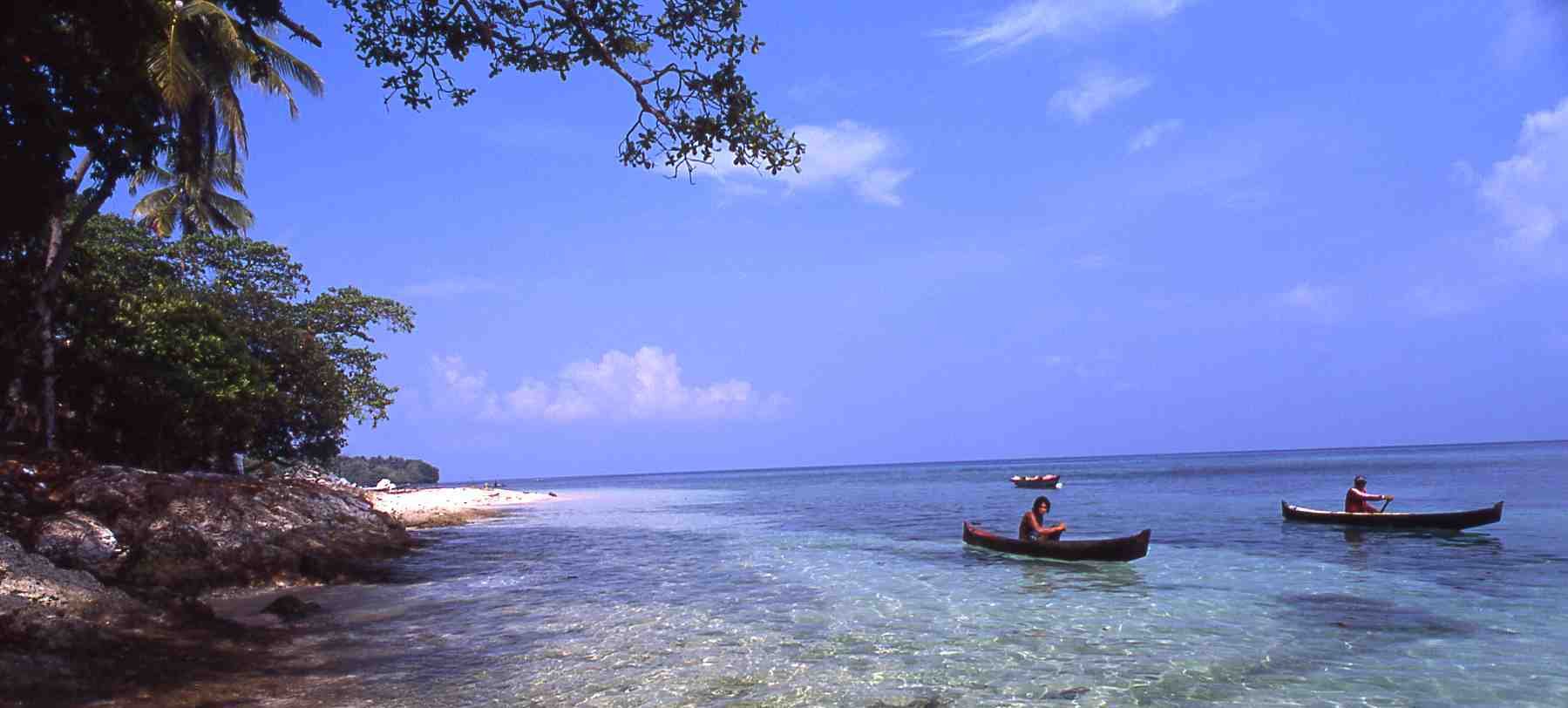 De Banda eilanden herbergen tientallen prachtige snorkel- en duiklocaties met kleurrijk koraal en veel verschillende vissen. Een heerlijk dagje snorkelen en lekker uitrusten op een wit strandje is een absolute aanrader. Met verse vis van het vuurtje is de lunch niet te versmaden! Duiken is ook mogelijk, tegen een meerprijs.
Dag 13 Free day

Nothing has been planned for this day. You can book an excursion to one of the islands at your hotel or guesthouse. When you visit the Banda islands in April or October, you've got a big chance to see (the preparations for) the kora-kora matches. The impressive rowing boats are then rowed by about twenty muscular men.
Dag 14 Vlucht Banda-Ambon
Flight with SAM Air early afternoon on Monday and Friday.
Dag 15 Ambon-Saparua

's Morgens rijden we naar Hurnala om de boot van 09.00 uur te halen naar Haria op het eiland Saparua. Per minibus wordt u naar het Mahu hotel gebracht. Vervolgens maken we een tour naar het Duurstede Fort en aangrenzende museum (indien geopend, sinds 2013 lijkt het museum gesloten voor publiek). Lunch kunt u nuttigen op het strand van Duurstede. Vervolgens maken we een wandeling door Saparua.
Dag 16 Saparua tour
Vandaag maken we eerst een wandeling over de drukke markt. Hierna rijden we naar het pottenbakkersdorpje Ouw, hier krijgen we een demonstratie van het traditionele pottenbakken. Na de lunch gaan we verder naar het dorp Mahu. Hier maken we een wandeling door de sago bossen. Sago is een zetmeelproduct dat komt uit het merg van verschillende plant/boomsoorten. Dit hele proces wordt gedemonstreerd. We sluiten de dag af met nog twee andere dorpjes, Itawaka en Noloth. Hier kunt u zelf rustig rondkijken en de cultuur ontdekken. Eind van de middag keren we terug naar het hotel in Saparua.
Dag 17 Saparua - Ambon

After an early and meagre breakfast you will be taken to the port by minibus. Then we sail back with the fastboat to the Hurnala shipyard in Tulehu and return to the hotel in Ambon city.
Dag 18 Rondje oost Ambon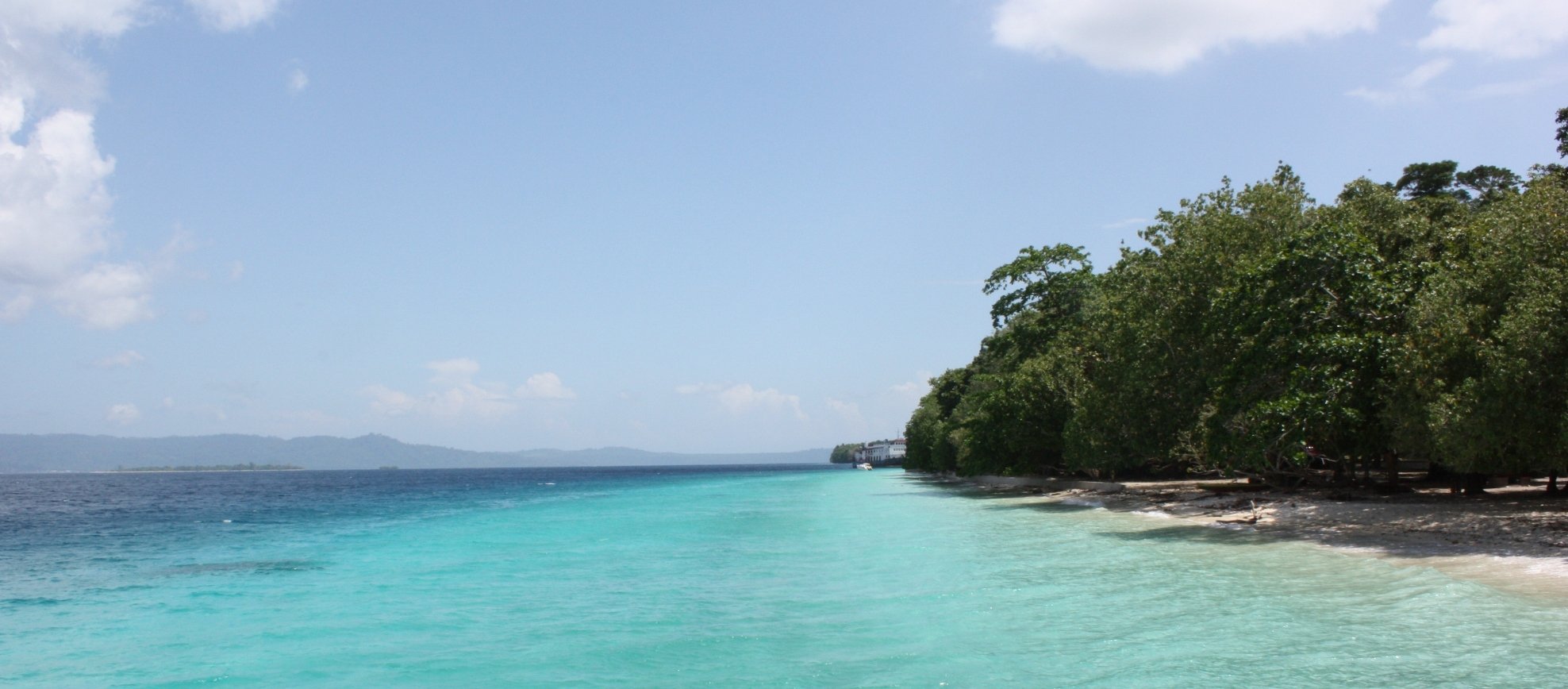 Na het ontbijt gaan we naar het dorpje Waai. Hier leven 'heilige alen' en kunnen we zien hoe de bewoners ze voeren met rauwe eieren. Ook is het mogelijk om de glibberige alen aan te raken en zelfs te knuffelen. Na Waai rijden we verder naar het Hunimua strand. Terwijl we wachten op de lunch is er alle tijd om te zwemmen en te ontspannen. Voordat we terugkeren naar het hotel in Ambon, maken we en stop bij het Natsepa strand. Hier kunt u de heerlijke gebakken bananen proeven, beter bekend als 'pisang goreng'. Ook kunt u 'roedjak' proeven, een pittige fruitsalade met bruine suiker en pinda's. Aan het einde van de middag keren we terug naar Ambon.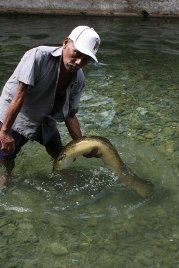 Dag 19 Nog een vrije dag op Ambon en afscheidsdiner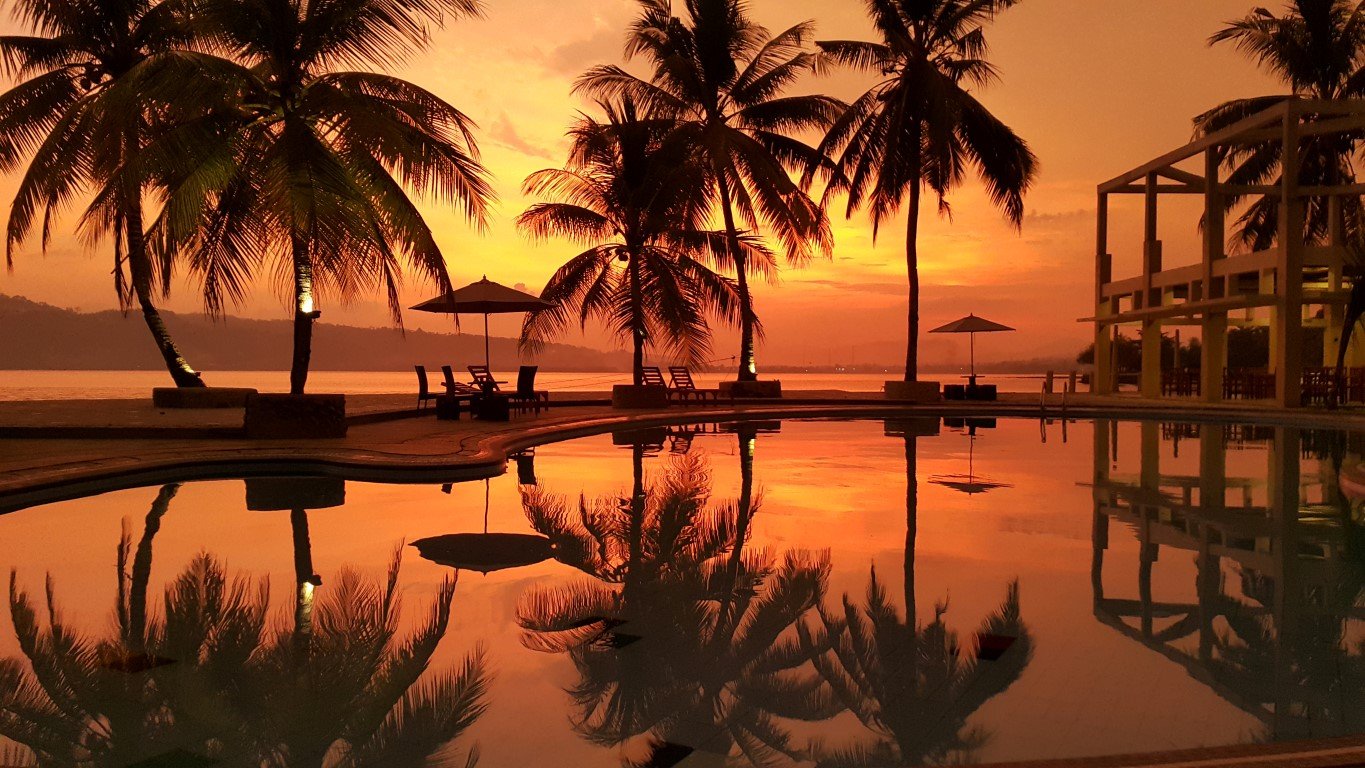 Ook deze dag is nog ter vrije besteding. We houden een pendelbusje klaar voor diegenen die nog naar Ambon stad willen. In het begin van de avond zorgen we voor een lekker afscheidsdiner, natuurlijk met gezellige muziek!
Dag 20 Vertrek van Ambon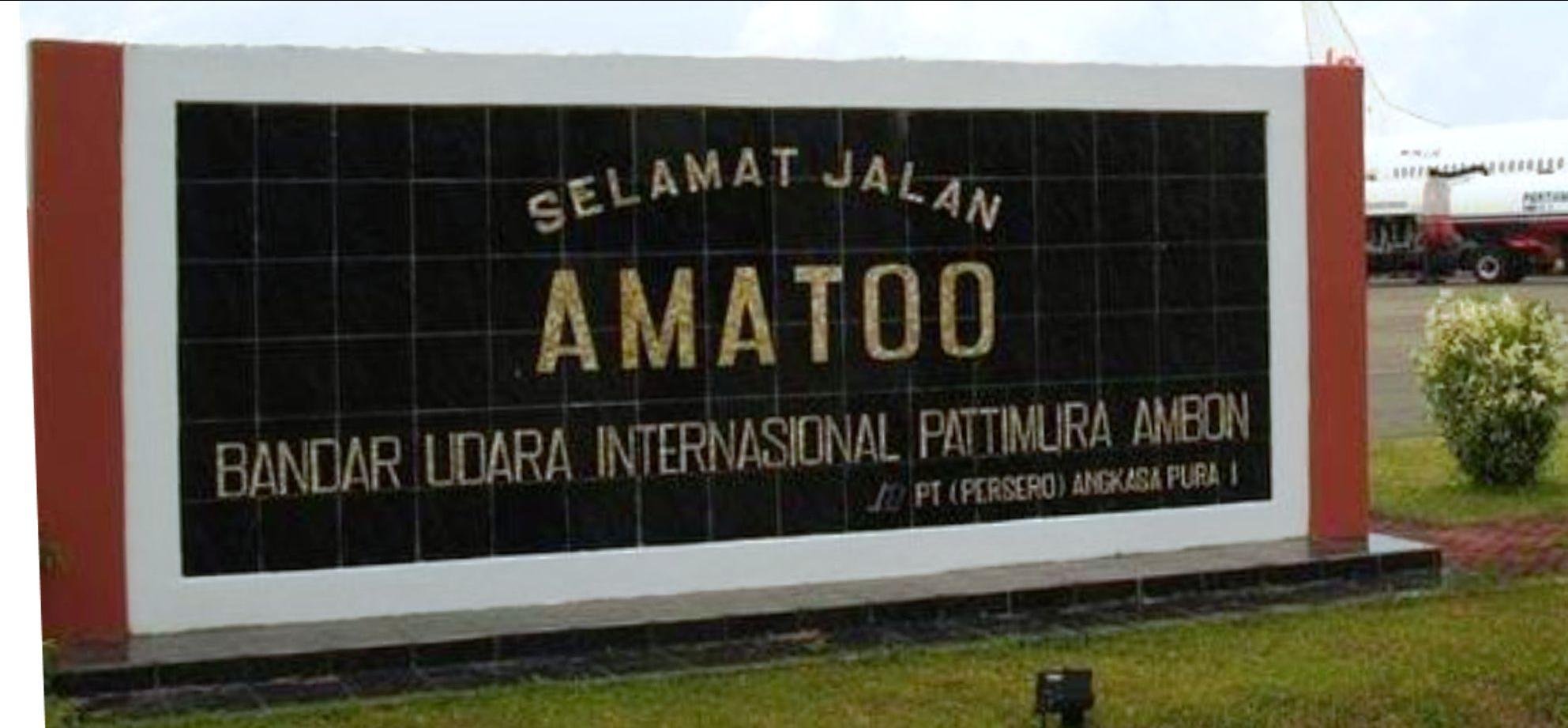 In het begin van de middag haalt uw chauffeur u op voor de transfer naar het vliegveld voor de 16:05 Garuda vlucht naar Jakarta. Daar stapt u over op de nachtvlucht naar Amsterdam.
flight Ambon-Amsterdam via Jakarta
Flight with Garuda Indonesia Ambon-Amsterdam with transfer in Jakarta. Departure from Ambon in the afternoon, arrival late afternoon in Jakarta. The connecting flight leaves Jakarta around midnight. Arrival Amsterdam in the morning.
Dag 21 Arrival Amsterdam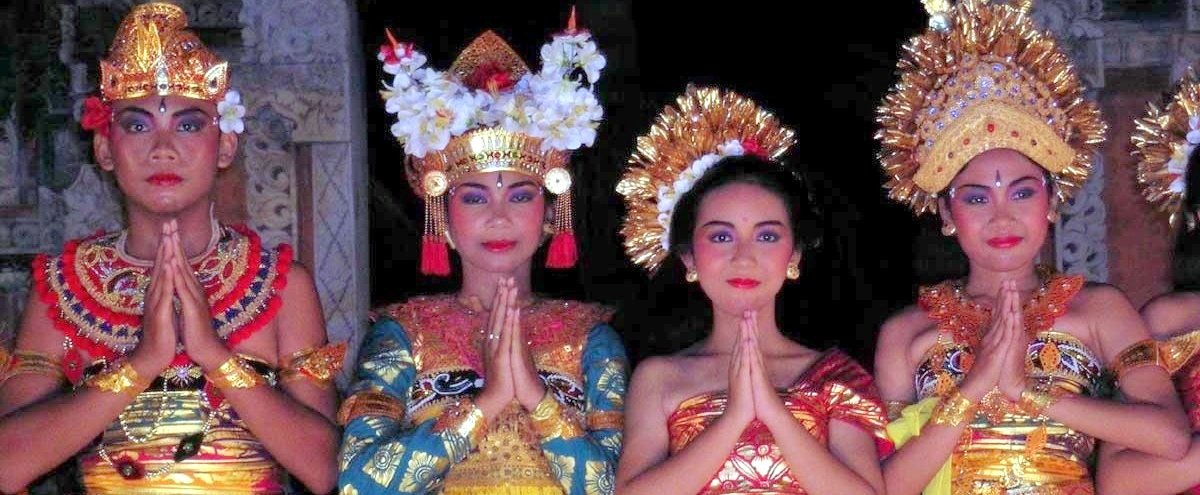 In the morning arrival at Schiphol. The end of a beautiful trip...
Ambon

Ambon
Ambon, the capital of the South Moluccas island group, is located on the island of Ambon of the same name.
The pleasantly busy city of Ambon is ideal for a tour by becak (bicycle taxi). The colorful market, the Merdeka square with the World Peace monument and the statue of the freedom fighter Pattimura are nice sights.
A little further away is the statue of Martha Christina, Pattimura's female ally. If you have a car available, also drive to the village of Soya di atas and take a drink of water. It seems that it makes you a lot younger. The Siwalima museum is also worth a visit and is on the route to Pintu Kota, the iconic gate of Ambon.

Ambon town has great appeal to young people from the surrounding villages and islands, making the population very young. They mainly come to look for work. The main employer in Ambon City is the government and a civil servant job is highly sought after as it provides security, status and benefits (such as being able to help family members). But for Moluccans who have lived or were born in Ambon for a long time, the village of origin (of the family) remains very important for identity. At important village events or on public holidays, many Ambonese return to their families' village.


In terms of accommodations, you can choose from city hotels, such as the new Santika with swimming pool and the cozy family hotel Mutiara. If you want to be outside the city, the Maluku Spa Resort in Natsepa, more than half an hour's drive from the center, is the best choice.

Ambon city is by far the most important hub of the province and plays an important role for the whole of East Indonesia. Across the Bay of Ambon (Teluk Ambon) is Pattimura airport with scheduled flights to Makassar, Jakarta, Surabaya, Bali, Ternate and Papua. In addition, a number of Pelni passenger ships call at the city.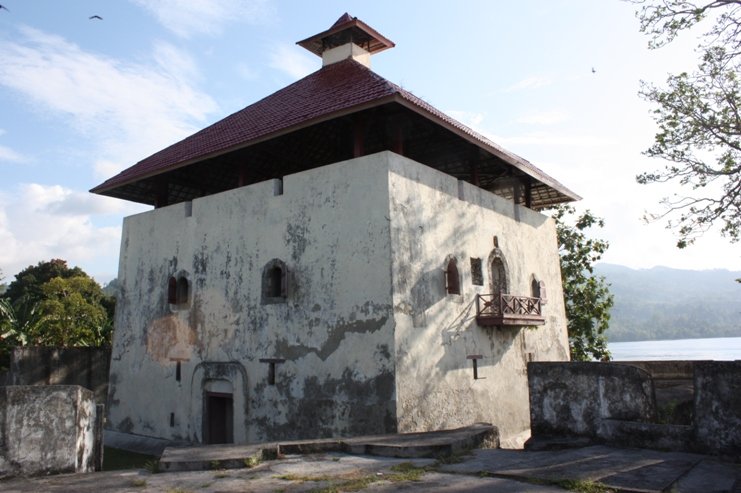 Ambon out of town
On the northern peninsula of Hitu is the reasonably preserved Fort Amsterdam. A short distance away you will also find the oldest mosque and church of Ambon.
In the east of the island lies the village of Waai with the famous sacred eels. Nearby are the hot springs of Tulehu and the lovely white beach of Liang.

Public transport on the island itself consists of the Angkotan Kota, small buses that serve many destinations on the island from the Mardika Terminal near the center of the city.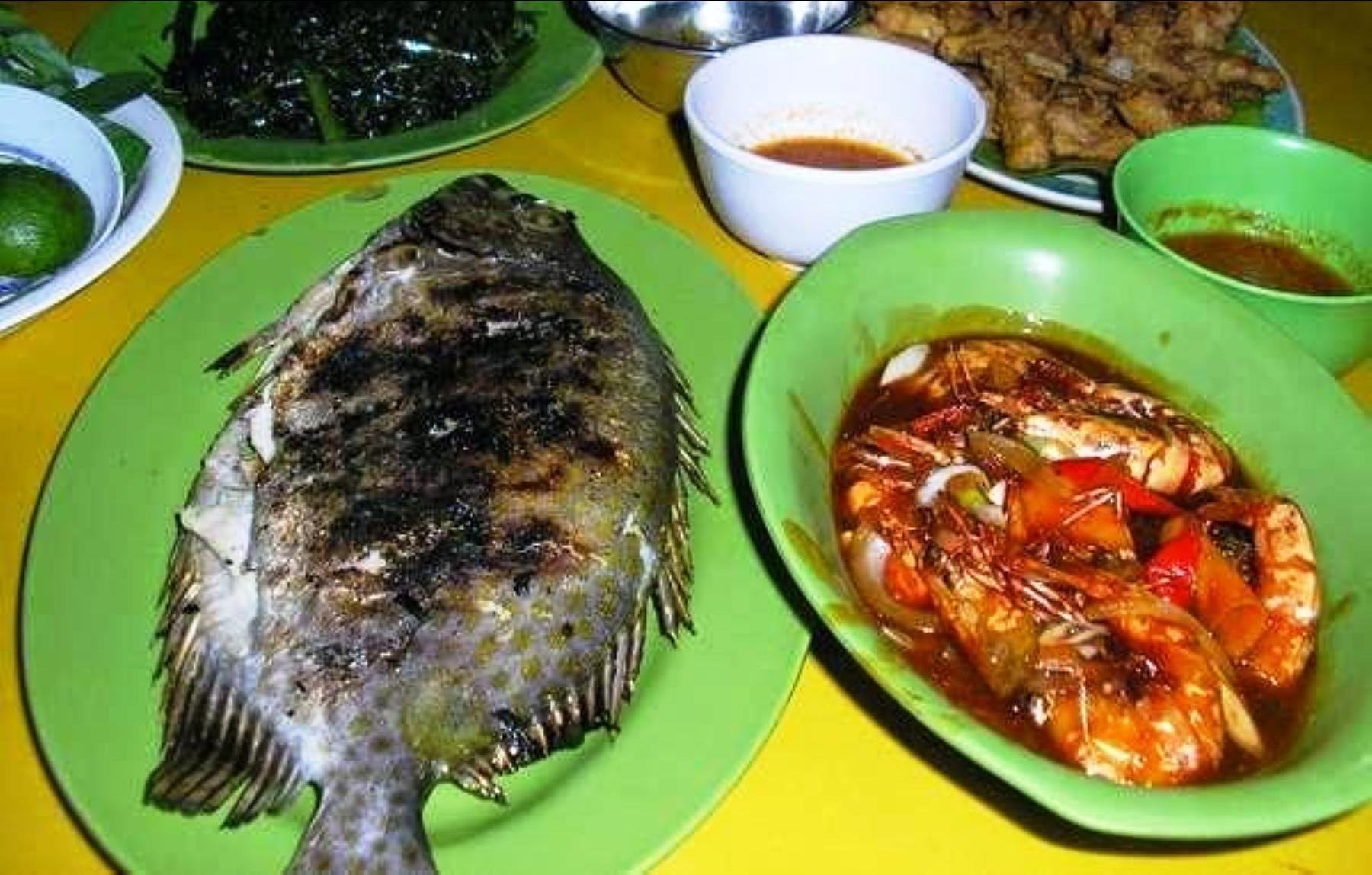 Favoriete restaurant
Ambon city has very nice fish restaurants. Me myself would recommend Rumah Makan Ratu Gurih, busy on the weekends, but during the week you can eat the tastiest ikan goreng or ikan bakar (deep fried or grilled fish).
Be sure to have a coffee at Rumah Kopi Sibu Sibu and get amazed over the nice pictures and interior.


Natsepa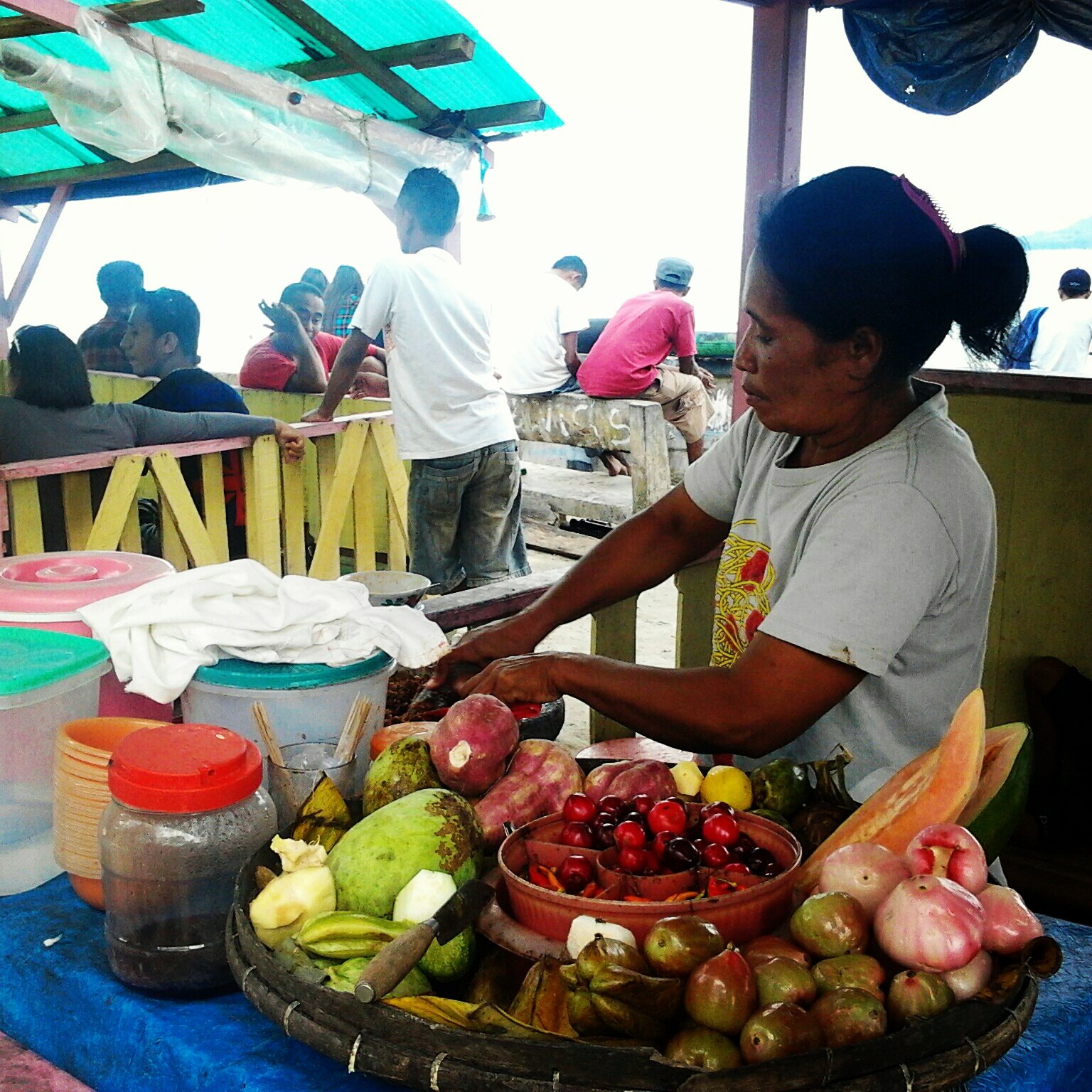 Natsepa
Natsepa is a small place on the bay of Natsepa. There is not much to do in the village, except enjoy the Rujak Natsepa, a dish with young fruit and a peanut sauce that sharpens all your taste buds.
Natsepa beach is often on a lower shore and is therefore not inviting to go for a swim.


Seram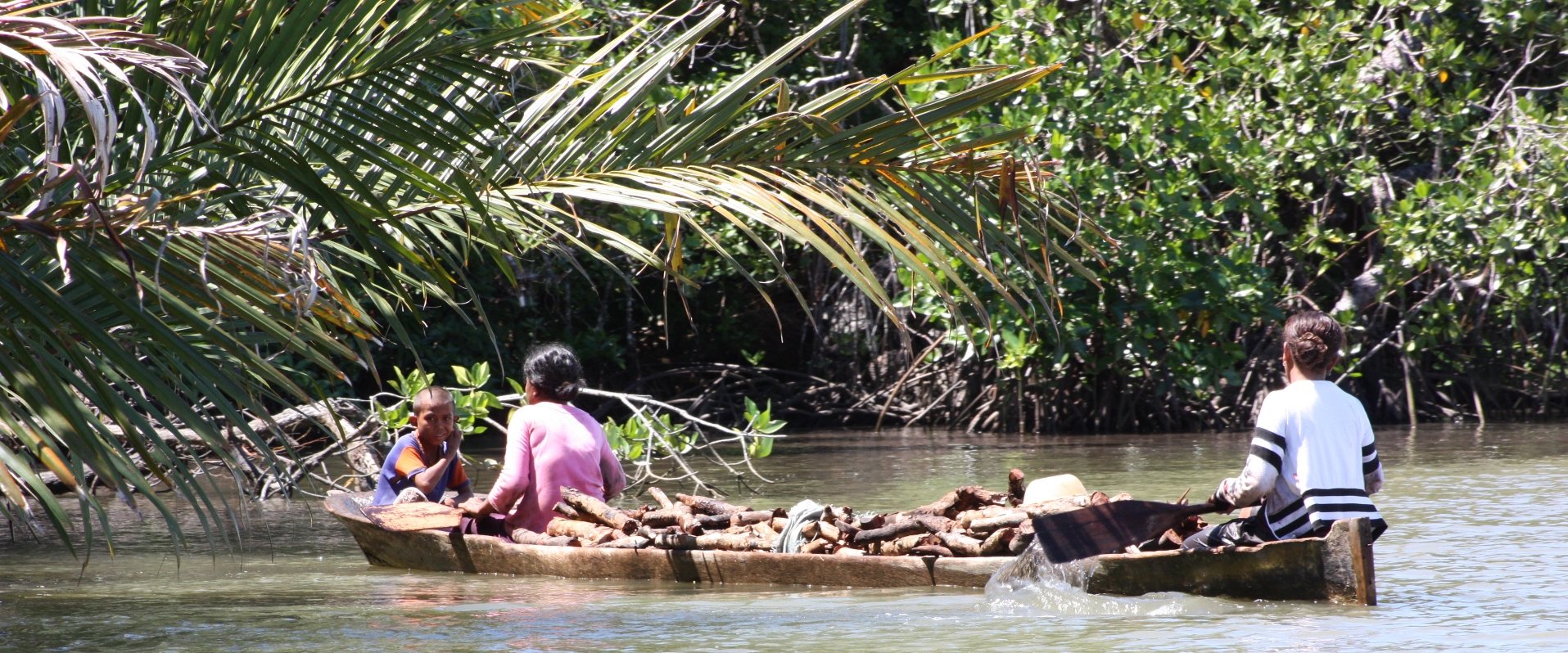 Seram
Seram (or Ceram) is the largest island in the south Moluccas. It is 17,148 km², more than three times the province of Gelderland, and the highest point is 3,027 m. It is one of the greenest islands on the Moluccas.

Nusa Ina was the name of the island as given by the original inhabitants of the island. 'Nusa' means 'island' and 'Ina' means 'mother'. This name refers to the tradition in Moluccan oral literature that all Moluccans originally descended from the island of Nusa Ina.

In the south, the towns of Masohi and Amahai lie brotherly next to each other. Amahai also has the ferry port that serves the daily (except Sunday) route to Tulehu on Ambon. The public small speedboat from Saprua also moors here. By default we use the Isabella hotel here.

In the central part is the difficult to travel Manusela National Park, where we can organize treks for bird watchers in particular. Here are also the traditional Alifurus tribes, which are still feared by many Indonesians for their magical arts.

In the north is the drop of Sawai, largely built above the water. From Sawai you can make beautiful trips on the Sawai River in a proa. Life here is uncomplicated and it is beautiful snorkeling from the beach.
The Ora beach resort has cottages built on the water.
Sawai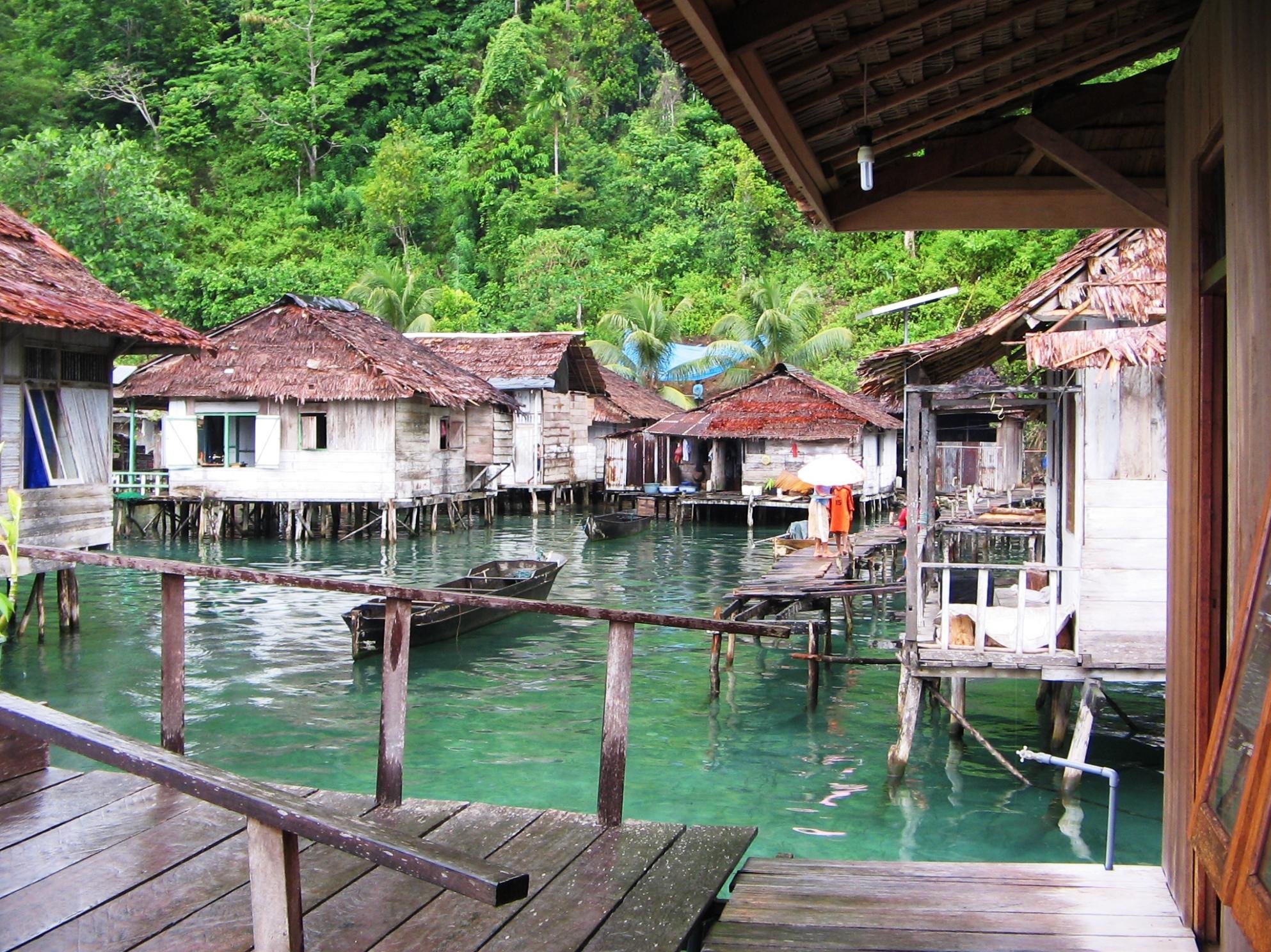 Sawai
Sawai is een klein vissersdorpje, waar de meeste woningen op palen boven het water zijn gebouwd.
Saparua

Saparua
Saparua is the largest of the Lease Islands. In terms of area, it is comparable to Texel and there are just under 50,000 islanders. As on many Moluccan islands, sago palm is the most important staple food. There are many places to see the sago production and processing.

The VOC fort Benteng Duurstede is one of the bigger sights. The museum has a nice collection of old war equipment.
Saparua has about twenty villages. The ferry from Ambon arrives in Haria. The VOC fort Benteng Duurstede is located near the "capital" Saparua. It is one of the bigger sights. The museum has a nice collection of old war equipment.

The pretty village of Ouw is located on a hill. It has a lot of stairs you have to take to see the old church. Proas are being built on the beach. There is also a pottery workshop in the village.

You spend the night in the Perdana guesthouse in the village of Saparua. Take into account uninterested staff and a meager breakfast with soggy sandwiches and cold coffee. More attractive is the Rumah RP guesthouse in the village of Ihamahu. You can also take a cooking course here. Divers have a choice of the simple Mahu lodge, with not the best diving center, or the luxurious Cape Paperu.
Banda Neira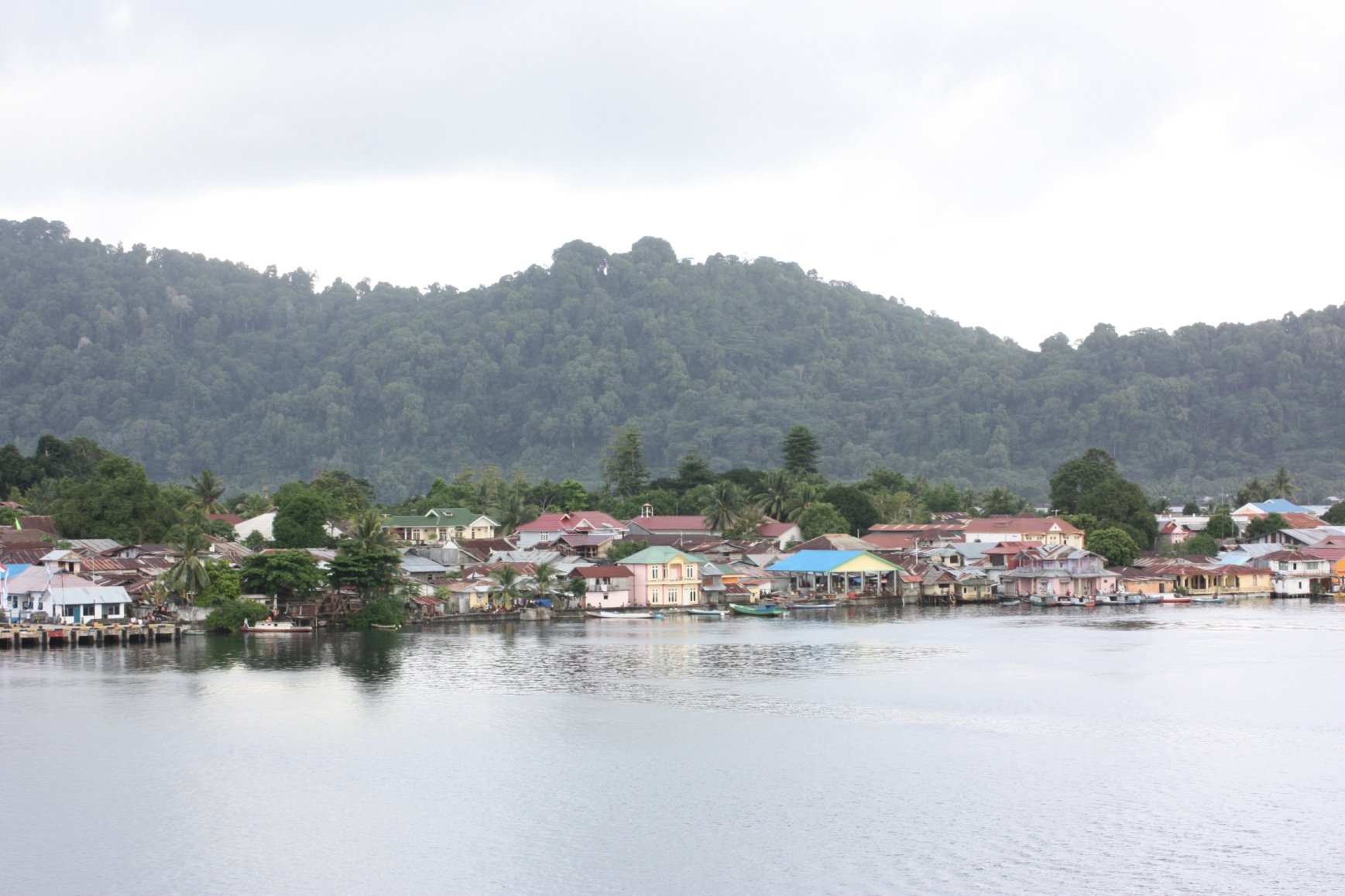 Banda islands
The Banda Islands (Indonesian: Kepulauan Banda) are a group of ten small volcanic islands in the Banda Sea and belong to the Indonesian archipelago of the Moluccas and the province of South Moluccas.
The population is approximately 15,000. Its capital is Banda Neira, on the island of the same name.

Banda is not always easy to reach. There are three weekly flights to and from Ambon, often with small 12-person planes. However, flights are often canceled at the last minute.
From September to mid-December and February to the end of April a fast boat sails twice a week to and from Ambon. The trip takes about four hours.
Then there are the Pelni passenger ships that sail an average of three times every two weeks throughout the year between Ambon and Banda.



Sights to visit
The Banda Neira island tour is done on foot: You visit the fort Belgica, the Hatta house (Co-founder of the Republik Indonesia Mohammed Hatta was exiled by the Netherlands to Banda in colonial times. He started a school here, among other things.), The Banda museum with many relics and images from the VOC era and the old church with cemetery

Banda Besar: By longboat you sail in half an hour to the island of Banda Besar. Here you will find Fort Hollandia, the gravestone of Nona Lantsuese and the nutmeg plantation of the van den Broeke family.

Gunung Api is the island with the volcano. You will sail by longboat to the south side of this volcano island to make the two-hour climb to the top at around 5:30 am. At the top you have a beautiful view and you can enjoy the sunrise.

Snorkeling and Diving: The Banda Islands are home to dozens of beautiful snorkeling and diving locations, with colorful coral and many different fish. A wonderful day of snorkeling and relaxing on a white beach is an absolute must. Lunch is not to be missed with fresh fish from the fire!

Around October, divers may encounter large schools of hammerhead sharks at Pulau Hatta. During that month there are also several liveaboards offering dive cruises between Ambon and Banda.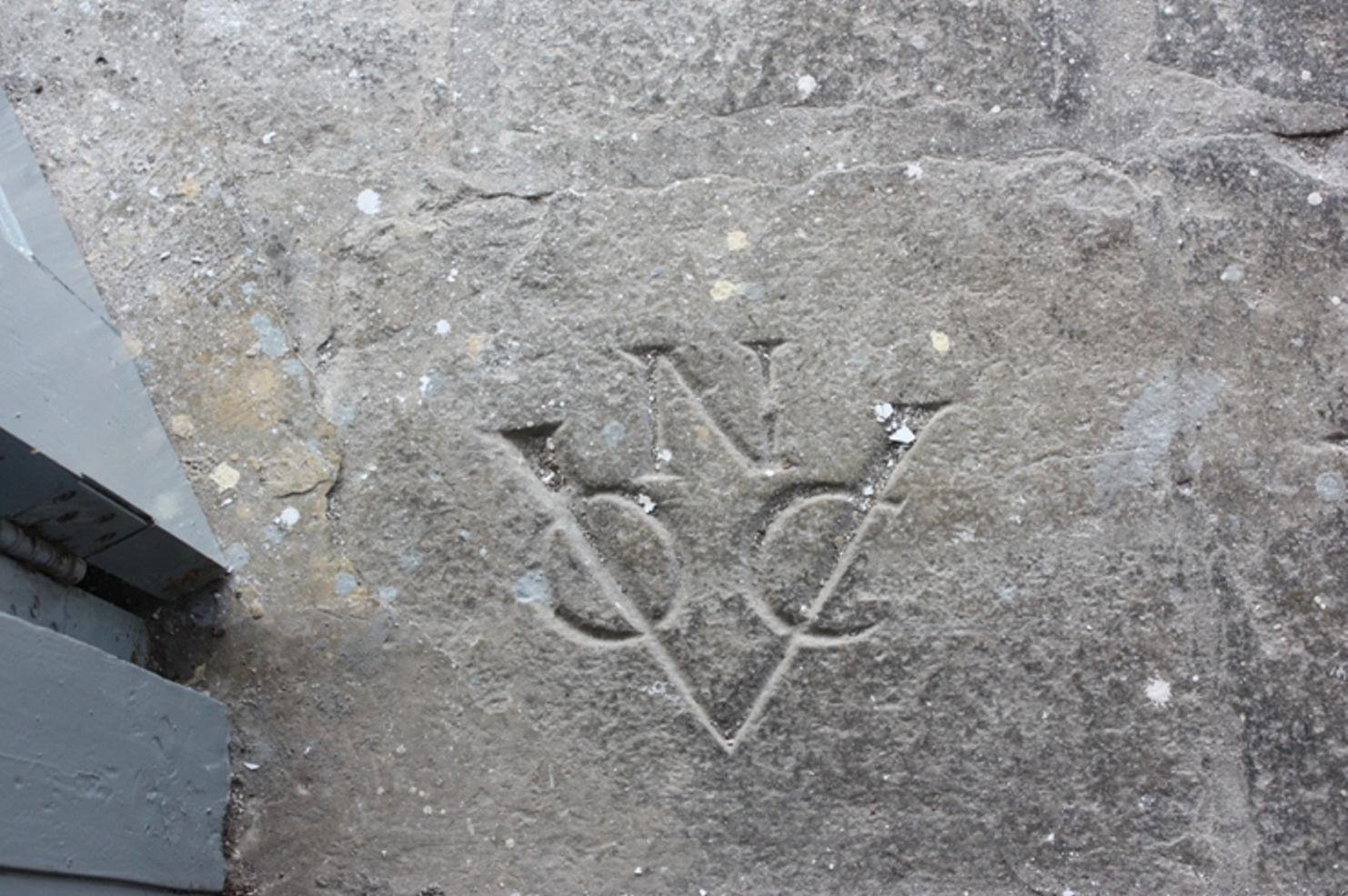 History
Until the mid-18th century, the Banda Islands were the only known place in the world where the spices nutmeg and mace were grown. The Dutch conquered the islands in the 17th century to control the production of nutmeg and mace. At that time, nutmeg was very profitable in Europe. It was part of plague quack remedies, and a monopoly was very lucrative.

The local population was massacred by the Dutch in 1621 under the leadership of Jan Pieterszoon Coen, and replaced by slaves from Madagascar and Indians. Fort Belgica on Banda Neira, one of the fortresses built by the VOC, is the largest European fort in Indonesia.

Another fun fact: At the time, 'The Netherlands owned almost the entire Banda archipelago. Only the island of Pulau Run belonged to England. In 1667, the Netherlands exchanged the island with the English against the colony of New Amsterdam, now New York ...

Violent religious strife broke out in 1999, which dealt a serious blow to tourism. One of the last perkeniers on Banda was Wim van den Broeke, who lived on the island of Lonthor, also known as Banda Besar. Both Prince Bernhard and former minister Pronk visited him. The van den Broeke family owned five nutmeg plantations, of which Groot Waling on Lonthar is the oldest. A large part of the van den Broeke family died during the religious disputes.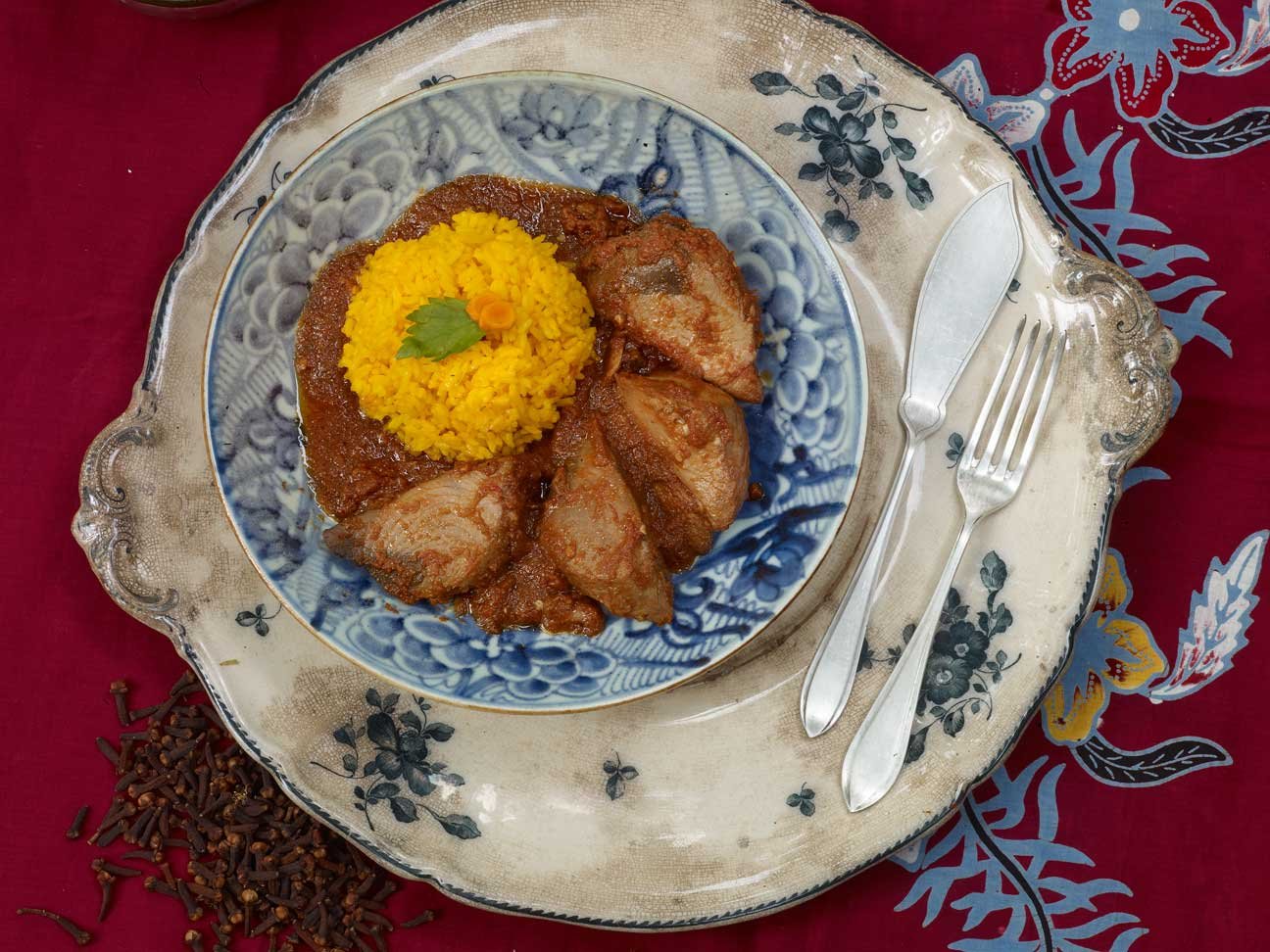 Favourite restaurant
No doubt, the best tuna fish comes from Ibu Dila at the Cilu Bintang Estate. The Tuna Rujak style is to die for!


Mahu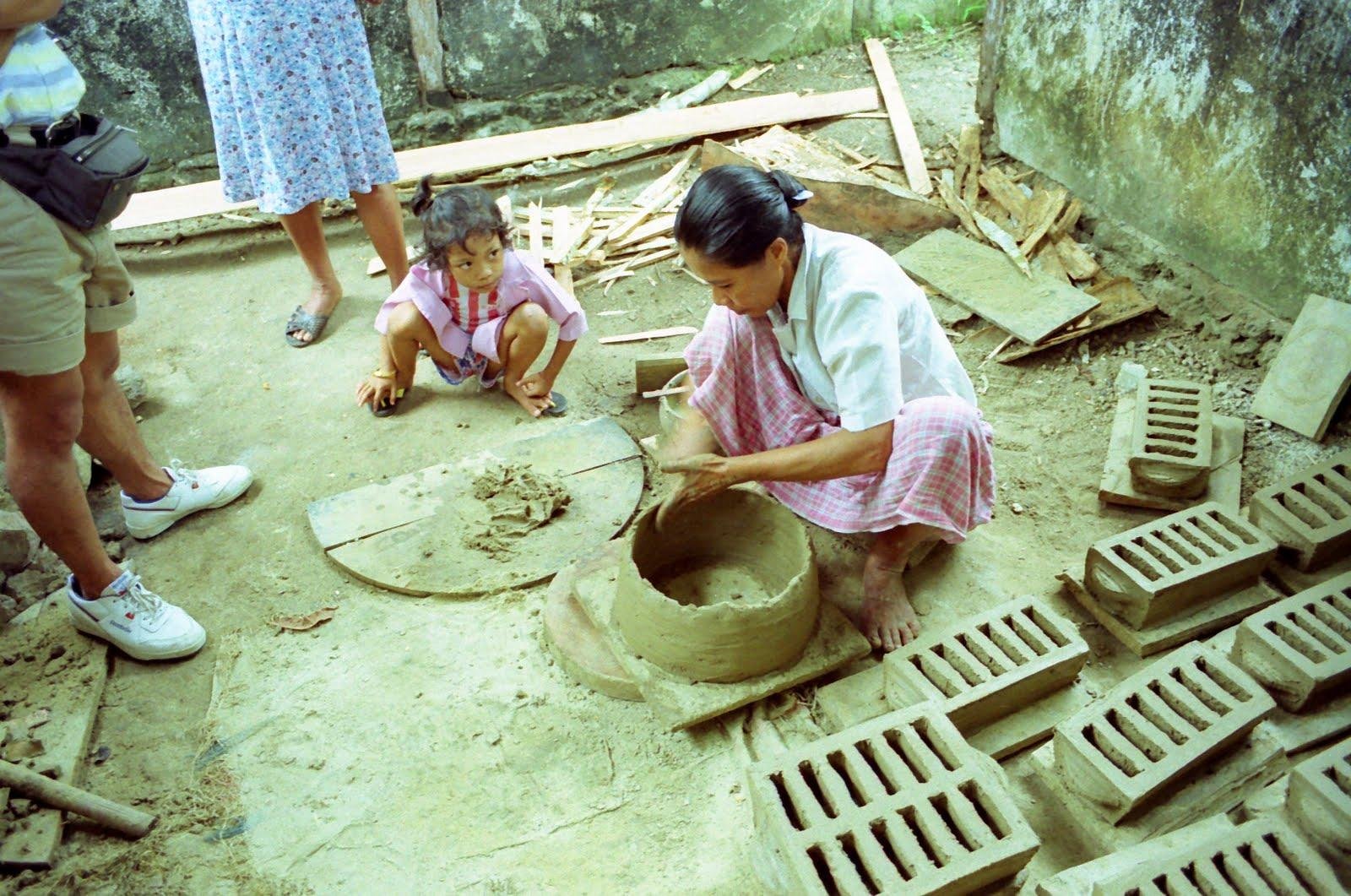 Mahu - Saparua
Mahu is a small fishing village on the island of Saparua, a half hour drive from Saparua town.