Tour module round trip 8 days diving Wakatobi Dive resort
This luxury dive trip takes you to the 5 * Wakatobi Dive resort. From start to finish you will be pampered and pampered and you can make beautiful dives around the Wakatobi islands.
The resort has different types of bungalows and villas, of which we can heartily recommend the Ocean bungalows!

The resort will pick you up in Bali on a Monday or Friday charter flight and return you a week later.

Wakatobi is a combination of the 4 islands of Wangi-Wangi, Kaledupa, Tomia and Binongko. The resort is located on the islet of Tolandona, near Tomia. The resort has its own liveaboard, the Pelagian, with which you can make your diving holiday even more beautiful.


Our tour modules are examples of what round trips could be like. Depending on your wishes, we can make changes to the program and we'll be happy to help you put together your tailor-made trip.
Target prices
Target price € 3,600 per person in Ocean bungalow (lows eason, high season + 10%), including 6 days 2 dives/day

2022 Holiday Season Dates
Monday, April 11, 2022 - Monday, April 25, 2022
Monday, September 19, 2022 - Monday, November 21, 2022 Monday, December 19, 2022 - Monday, January 2, 2023
2023 Holiday Season Dates
Monday, April 3, 2023 - Monday, April 17, 2023
Monday, September 18, 2023 - Monday, November 20, 2023 Monday, December 18, 2023 - Monday, January 1, 2024



Including:
•Transfer Bali hotel to the airport
•7 nights incl. Breakfast, lunch and dinner
•6 days of unlimited diving (3 x 70 minute boat dive and unlimited diving at house reef)
•Domestic flights Denpasar-Wakatobi and vice versa
•Marine Park access IDR 150,000 p.p.

Exclusive:
•Intercontinental and domestic flights
•Tips and expenses of a personal nature
•Travel and cancellation insurance
•Booking costs and contingency fund € 30 per booking
•SGR contribution € 5 per person
•CO2 compensation € 22 per person
•Diving equipment
Day 1 Early morning wake-up call for charter flight to Wakatobi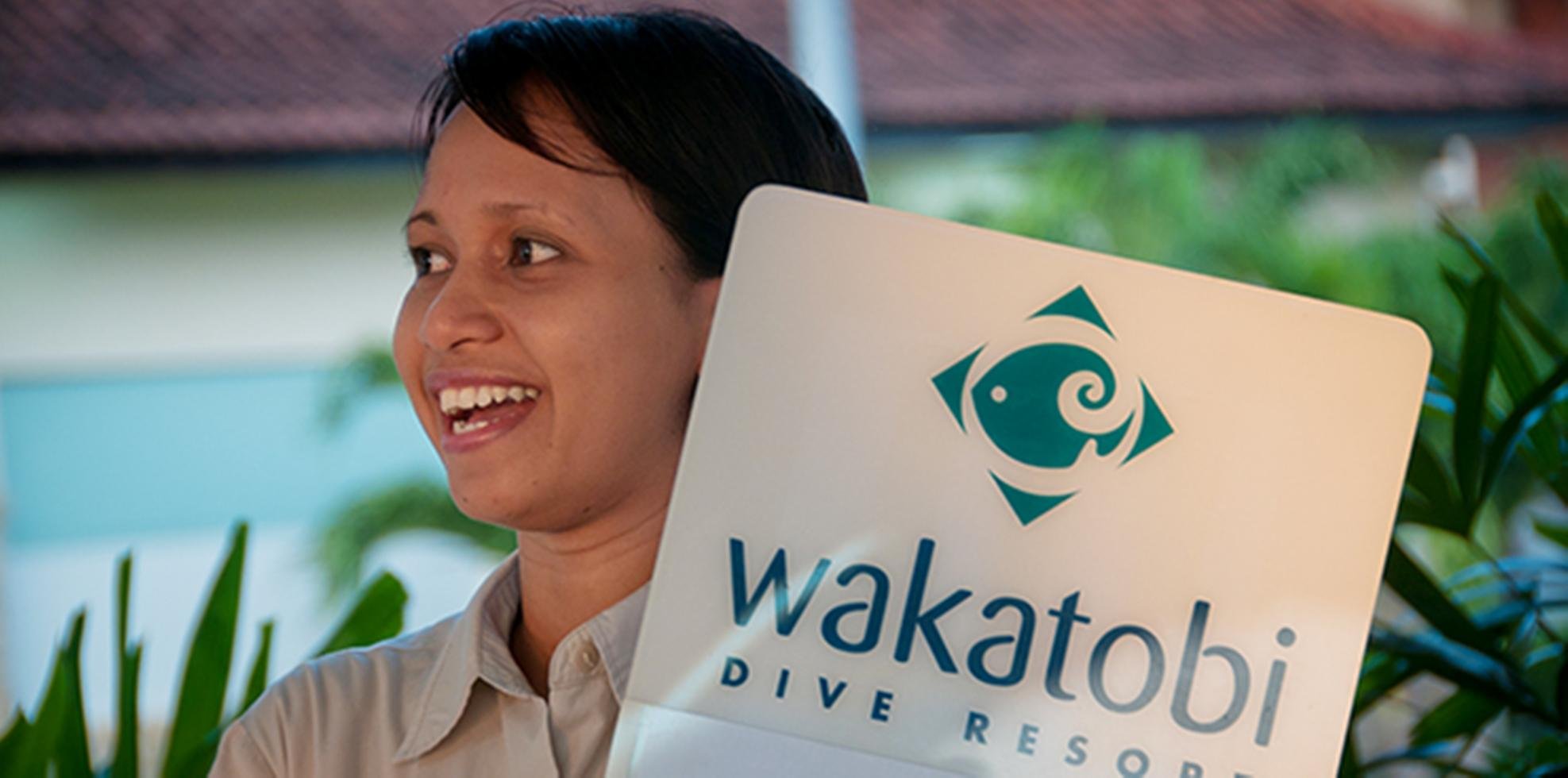 Before breakfast you'll be picked up and driven to the airport for the charter flight from 08:00 with Garuda Indonesia to Wakatobi. Around a quarter to seven a member of staff at the resort will be waiting outside your entrance to check in. After checking in, you can enjoy your breakfast in the VIP lounge. Arrival around lunch time.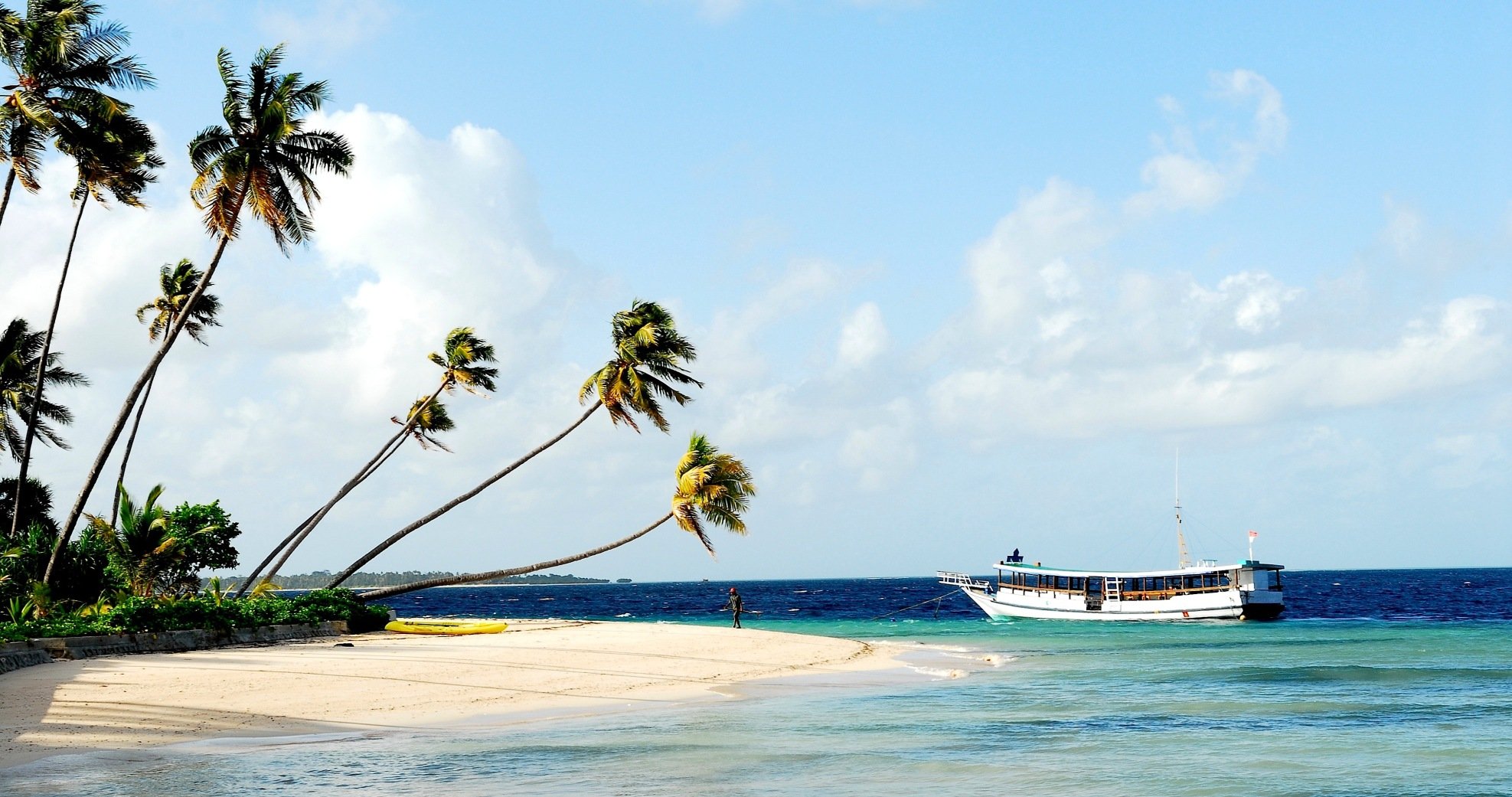 Flight Denpasar-Wakatobi (Wakatobi charter)
Domestic flight Denpasar - Wakatobi on Monday and Friday Charter flight with Wings Air Check-in 06:45, departure 08:00, arrival approximately 13:30
Day 2 to 7 (included) Diving Wakatobi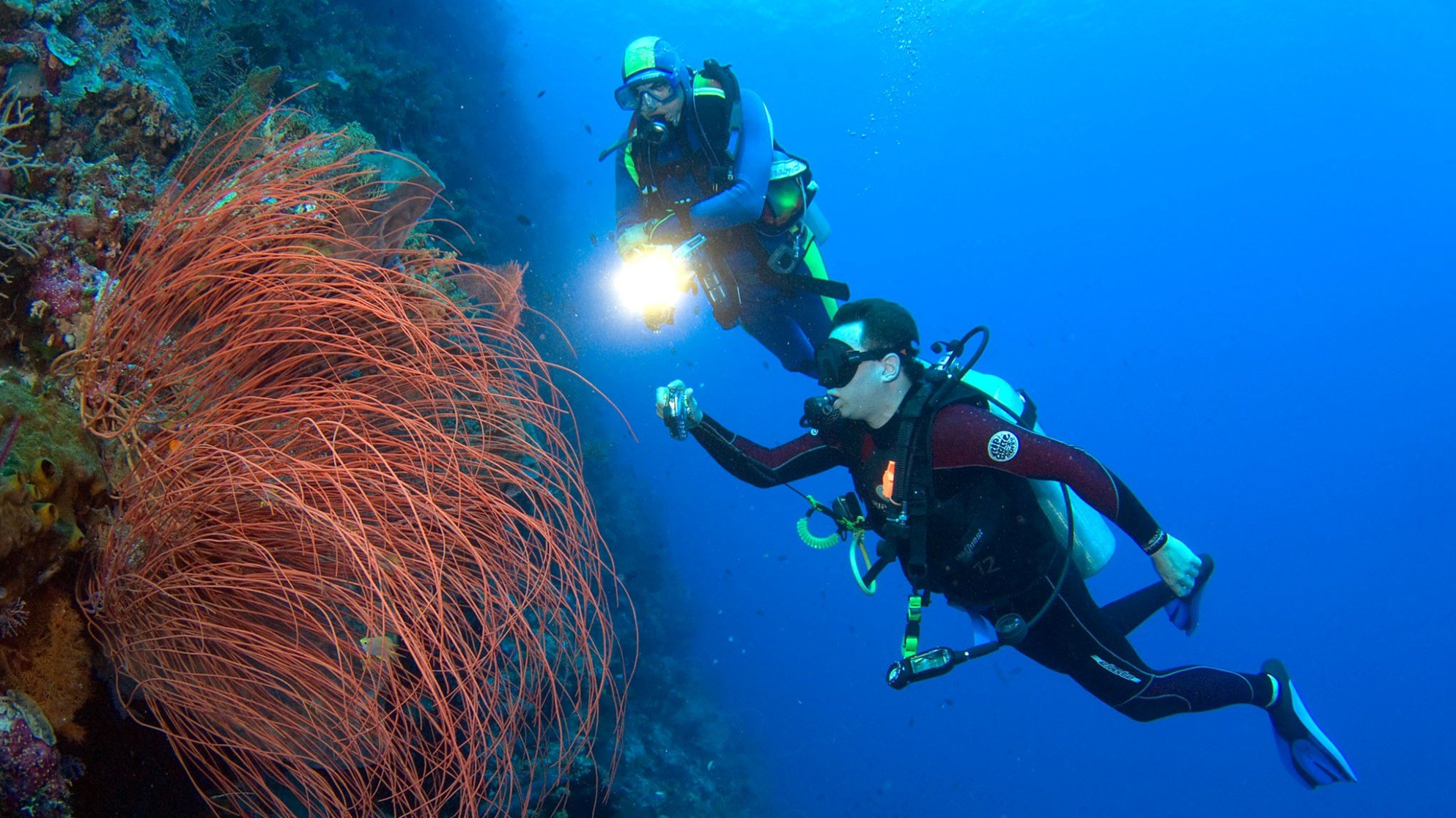 If you're talking about Wakatobi, you mainly talk about diving. Wakatobi is located at the world's epicentre of coral reef biodiversity. This means that while diving at Wakatobi you can see the greatest variety and diversity of marine life. New and undocumented species continue to be discovered at Wakatobi.
Wakatobi diving
Day 8 Goodbye Wakatobi, back to Bali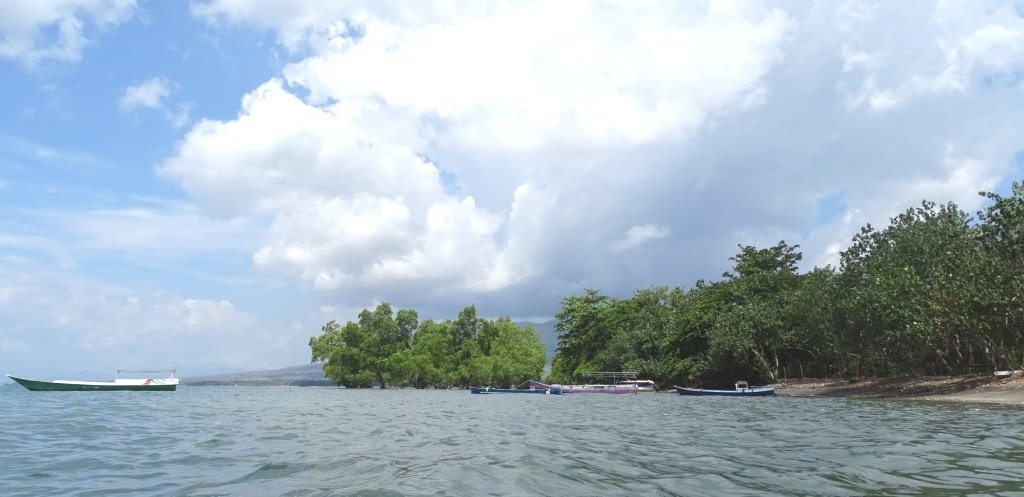 After an early lunch departure to the airport for the charter flight back to Bali. You arrive at Bali Nguruh Rai airport around 3:30 PM.
Flight Wakatobi-Denpasar (Wakatobi charter)
Domestic flight Wakatobi-Denpasar on Monday and Friday Charter flight with Wings Air Departure 14:00, arrival approximately 15:30
Wakatobi Dive resort
This beautiful luxury dive resort is located on the island of Tolandola. There are different accommodation types: Palm bungalows, Ocean bungalows and 1- and 2-room villas. All rooms have air conditioning, hot and cold water, minibar, WiFi, safe, hairdryer and coffee and tea facilities. At the villas you'll have a private butler and guide. The 2-room villas have a private swimming pool. Besides the extensive diving center, the resort has a fantastic restaurant, library, lounge area, Jetty bar and extensive spa. The resort carries out its own charter flights on Bali. The flights are operated almost every Monday and regularly on Friday. meer info more info Informations supplémentaires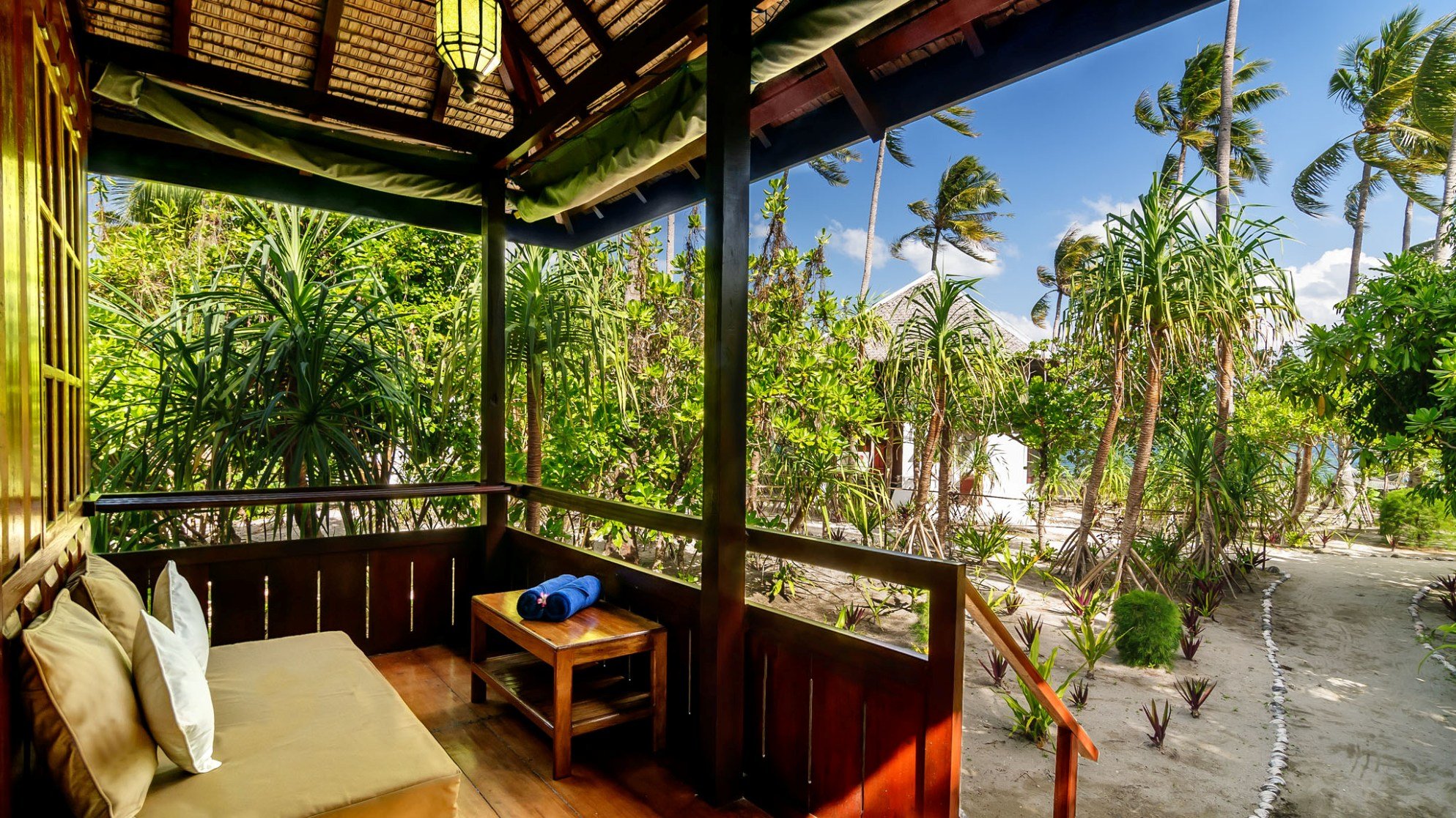 Wakatobi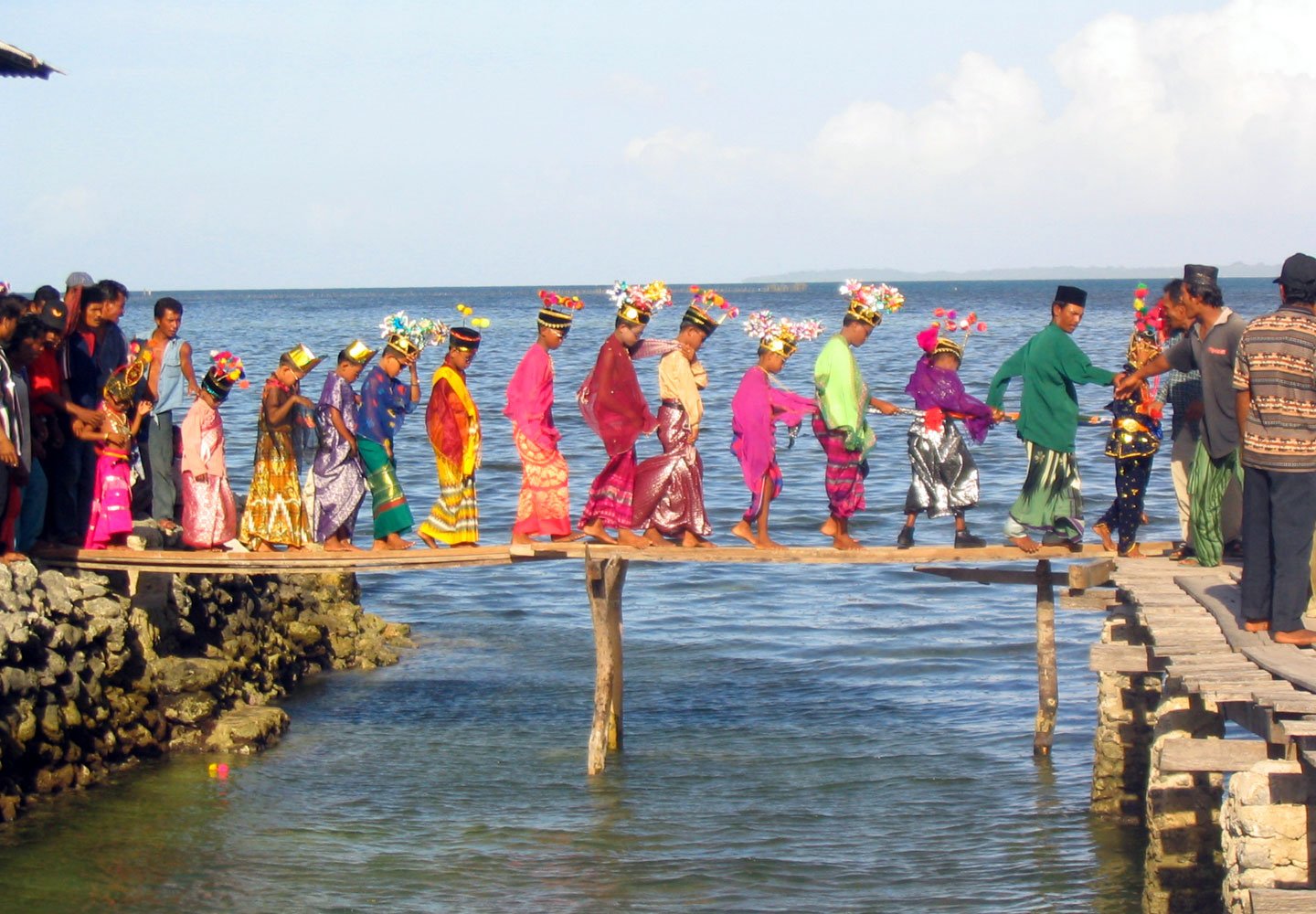 Wakatobi
Wakatobi is an island group in the southeast of Sulawesi. The name is an acronym for the islands of Wangi Wangi, Kalepuda, Tobia and Binongko.

It is the area of ​​the Bajo, the sea nomads. Main sources of income are fishing, weaving and boat building. The Bay Villages are built above the water and can be found on Wangi Wangi and Kaledupa.

Wakatobi is a beautiful area for snorkeling and especially for diving. Our favorite budget dive resort is the small-scale Hoga Island Dive resort, but it is difficult to reach: you need an overnight stay on Wangi Wangi on the return trip. Hors category is the Wakatobi dive resort on the island of Tobia. In addition to a breathtaking house reef, the super-deluxe resort also has a luxury liveaboard that visits the more distant muckdive sites. The Wakatobi Patuno resort is a great dive resort for the ordinary wallet Wangi Wangi.

The islands are interconnected by daily ferries and charter boats. From Makassar and Kendari there is a daily flight to Matahora on the island of Wangi Wangi. The Wakatobi dive resort has two weekly charter flights from Bali.
Denpasar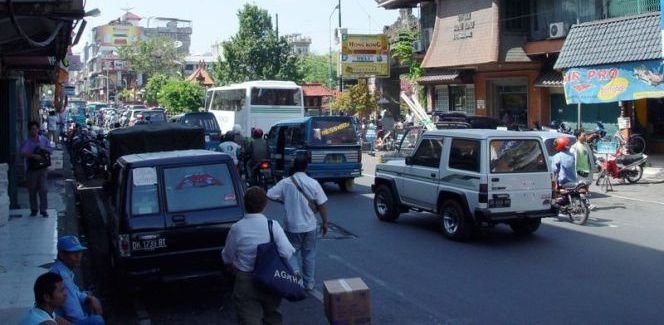 Denpasar
Denpasar is the busy capital of Bali.
Besides some museums and the market there aren't many tourist attractions in the capital, though you can do some great shopping for cheap prices.

Dive sites Wakatobi resort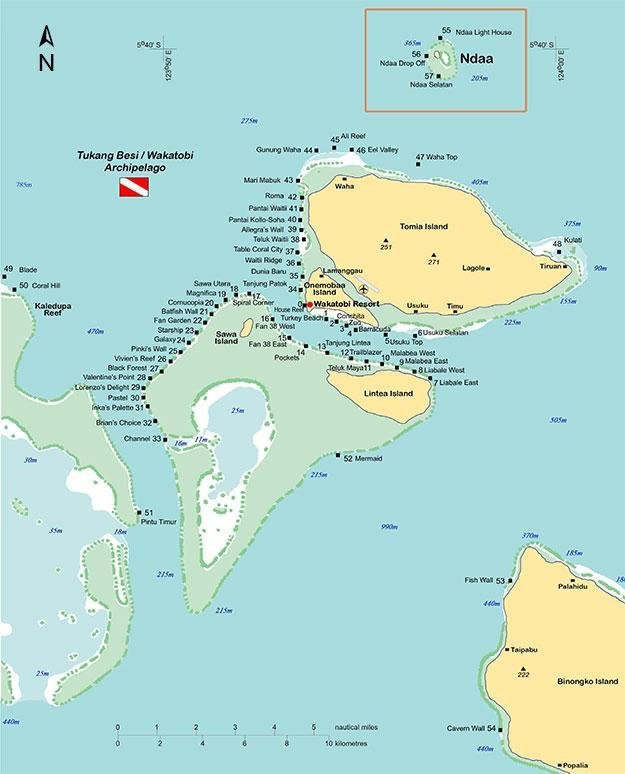 Dive sites Wakatobi Resort
This listing shows the dive sites at Wakatobi Dive Resort which can be accessed by our day boats. Each description includes a rating of suitability for snorkelling as well as for technical diving. For scuba diving you may take it that all are rated 5-stars!
House Reef
0 House Reef
Type Skill Snorkel Tech Dive Depth
Steep slope, wall, overhangs Intermediate to advanced, depending on currents ***** *** 0-40m

1 Turkey Beach
Type Skill Snorkel Tech Dive Depth
Steep slope, wall,
shallow, overhangs Beginner to advanced, depending on currents **** *** 0-40m

2 Conchita
Type Skill Snorkel Tech Dive Depth
Ridges, sandy bays Intermediate *** ***** 0-50m

3 The Zoo
Type Skill Snorkel Tech Dive Depth
Slope, sandy bays Beginner *** *** 0-30m

4 Barracuda
Type Skill Snorkel Tech Dive Depth
Slope Beginner ** *** 0-30m

5 Usuku Top
Type Skill Snorkel Tech Dive Depth
Slope wall Intermediate to advanced, depending on currents, recommended during slack tide - *** 5-40m

6 Usuku Selatan
Type Skill Snorkel Tech Dive Depth
Slope Wall, Small Ridge Corner, Hard Coral Reef top Intermediate to advanced, recommended to dive during slack tide ** ** 0-40m

7 Liabale East
Type Skill Snorkel Tech Dive Depth
Wall, steep Intermediate *** **** 0-85m

8 Liabale West
Type Skill Snorkel Tech Dive Depth
Wall, slope, overhangs Intermediate **** *** 0-85m

9 Malabea East
Type Skill Snorkel Tech Dive Depth
Wall, steep slope, overhangs Intermediate *** **** 0-55m

10 Malabea West
Type Skill Snorkel Tech Dive Depth
Wall, slope, ridge Intermediate **** ***** 0-50m

11 Teluk Maya
Type Skill Snorkel Tech Dive Depth
Slope, sandy bay, deep overhang Beginner ** **** 0-60m

12 Trailblazer
Type Skill Snorkel Tech Dive Depth
Ridge, steep slope, wall Intermediate - **** 6-50m

13 Tanjung Lintea
Type Skill Snorkel Tech Dive Depth
Slope, shallow coral garden, deep sandy bay Intermediate *** *** 0-40m

14 Pockets
Type Skill Snorkel Tech Dive Depth
Wall, slope, changing currents Intermediate *** ** 0-20m

15 Fan 38 East
Type Skill Snorkel Tech Dive Depth
Steep slope, wall Intermediate *** **** 3-60m

16 Fan 38 West
Type Skill Snorkel Tech Dive Depth
Steep slope, wall Intermediate *** **** 3-60m

17 Spiral Corner
Type Skill Snorkel Tech Dive Depth
Steep slope, shallow garden, sandy bay Beginner *** ***** 2-40m

18 Sawa Utara
Type Skill Snorkel Tech Dive Depth
Wall, slope, steep Beginner ***** *** 0-40m

19 Magnifica
Type Skill Snorkel Tech Dive Depth
Steep slope, wall Intermediate **** ***** 0-80m

20 Cornucopia
Type Skill Snorkel Tech Dive Depth
Steep slope, wall Advanced *** ***** 0-55m

21 Batfish Wall
Type Skill Snorkel Tech Dive Depth
Wall with crevasses Beginner *** ***** 0-40m

22 Fan Garden
Type Skill Snorkel Tech Dive Depth
Steep slope, wall Beginner *** ***** 0-60m

23 Starship
Type Skill Snorkel Tech Dive Depth
Ridges and walls Beginner *** ***** 0-60m

24 Galaxy
Type Skill Snorkel Tech Dive Depth
Steep slope, wall Beginner *** **** 0-60m

25 Pinki's Wall
Type Skill Snorkel Tech Dive Depth
Wall Beginner **** ***** 0-60m

26 Vivien's reef
Type Skill Snorkel Tech Dive Depth
Wall, slope, overhangs Beginner ***** ***** 0-55m

27 Black Forest
Type Skill Snorkel Tech Dive Depth
Wall, steep slope Beginner *** ***** 0-80m

28 Valentine's Point
Type Skill Snorkel Tech Dive Depth
Wall, steep, overhangs Beginner *** ***** 0-60m

29 Lorenzo's Delight
Type Skill Snorkel Tech Dive Depth
Wall Intermediate ***** **** 0-50m

30 Pastel
Type Skill Snorkel Tech Dive Depth
Steep slope, wall Intermediate ***** **** 0-35m

31 Inka's Palette
Type Skill Snorkel Tech Dive Depth
Slope, steep overhangs Beginner *** *** 0-40m

32 Brian's Choice
Type Skill Snorkel Tech Dive Depth
Slope Beginner *** *** 0-45m

33 Channel
Type Skill Snorkel Tech Dive Depth
Channel, steep slope, current Advanced - **** 6-45m

34 Tanjung Patok
Type Skill Snorkel Tech Dive Depth
Channel, steep slope, current Intermediate **** **** 0-55m

35 Dunia Baru
Type Skill Snorkel Tech Dive Depth
Slope, garden, sandy bottom Beginner * * 3-25m

36 Waitii Ridge
Type Skill Snorkel Tech Dive Depth
Ridge Intermediate * ** 4-30m

37 Table Coral City
Type Skill Snorkel Tech Dive Depth
Seamount, 5-star at high tide Beginner ***** *** 0-30m

38 Teluk Waitii
Type Skill Snorkel Tech Dive Depth
Ridge Beginner * **** 3-40m

39 Allegra's Wall
Type Skill Snorkel Tech Dive Depth
Wall, steep slope, overhangs Beginner ** **** 0-15m

40 Pantai Kollo-Soha
Type Skill Snorkel Tech Dive Depth
Steep slope, wall Beginner *** - 0-20m

41 Pantai Waitii
Type Skill Snorkel Tech Dive Depth
Wall, steep slope, overhangs Beginner ***** - 0-15m

42 Roma
Type Skill Snorkel Tech Dive Depth
Seamount, garden, slopes Beginner ***** ** 0-25m

43 Mari Mabuk
Type Skill Snorkel Tech Dive Depth
Ridge Advanced ** **** 0-45m

44 Gunung Waha
Type Skill Snorkel Tech Dive Depth
Ridge Advanced - **** 6-50m

45 Ali Reef
Type Skill Snorkel Tech Dive Depth
Seamount Advanced - **** 0-55m

46 Eel Valley
Type Skill Snorkel Tech Dive Depth
Seamount Advanced - **** 6-45m

47 Waha Top
Type Skill Snorkel Tech Dive Depth
Seamount Advanced * **** 0-40m

48 Kulati
Type Skill Snorkel Tech Dive Depth
Seamount Beginner *** - 5-25m

49 Blade
Type Skill Snorkel Tech Dive Depth
Connected seamounts, ridges, walls, sandy bottoms Intermediate ** **** 3-55m

50 Coral Hill
Type Skill Snorkel Tech Dive Depth
Seamount, steep slope, wall Intermediate ** **** 0-45m

51 Pintu Timur
Type Skill Snorkel Tech Dive Depth
Steep slope, wall Intermediate ** ** 0-25m

52 Mermaid
Type Skill Snorkel Tech Dive Depth
Steep slope, wall Intermediate ** **** 0-55m

53 Fish Wall
Type Skill Snorkel Tech Dive Depth
Vertical wall, some small overhangs Intermediate to advanced **** *** 0-45m

54 Cavern Wall
Type Skill Snorkel Tech Dive Depth
Steep slope, wall, shallow overhangs Intermediate to advanced **** *** 0-45m