Round trip 24 days adventurous trans-Sulawesi
Diving or snorkelling in the waters around the Wakatobi islands, floating villages on lake Tempe, animist culture in Toraja land, a multi-day trekking through the jungle and the megaliths fields in Lore Lindu park, watching monkeys in Tangkoko, exploring the Minahassa highlands and then rounding off your trip with relaxed diving and snorkelling in the waters around Bunaken park.

When you travel with a guide, he has your full attention and explains the country and its customs. If you travel without a guide, your driver will be fine with everything, but he is not a guide, generally speaks no or poor English or Dutch and will usually stay with the car to fit your suitcases.

Those who choose this beautiful trip should take into account sometimes beautiful but long travel days. In the Sulawesi countryside, only simple accommodation that matches the surroundings is available.

Pls note: The flights to and from Wakatobi are currently canceled until further notice. Pls contact us for more information.


This roundtrip is a sample how your trip could look like. The target prices are based on middle class hotels. Our Indonesia experts are happy to help you tailormade your trip to your demands.


Richtprijzen
€ 3.150 p.p. based on 2 persons in low season
€ 3.520 p.p. based on 2 persons in high season

Included:
• Intercontinental and domestic flights
• Domestic flights Makassar-Wakatobi-Makassar and Palu-Manado
• Accommodation based on bed and breakfast
• Lunch and dinner on Wakatobi and in Thalassa resort
• All specified excursions

Not included:
- Diving and diving equipment
• Tips and personal expenses
• Travel and cancellation insurance
• Booking fee and contribution Calamiteitenfonds €30 per booking
•SGR contribution € 5 per person
•CO2 compensation € 22 per person

Day 1 flight Amsterdam-Makassar

Garuda Indonesia flies non-stop from Amsterdam to Jakarta with her new Boeing 777-300 ER. Experience the hospitality of the Indonesian culture on board of Garuda Indonesia, the national flight company of Indonesia. This direct flight takes you in 13 and a half hour from Amsterdam to Jakarta. Departure Amsterdam around midday, arrival Jakarta the next day, early in the morning. Your connecting flight leaves about 3 hours later (flight time 2 hours and 30 minutes).
Day 2 Arrival Makassar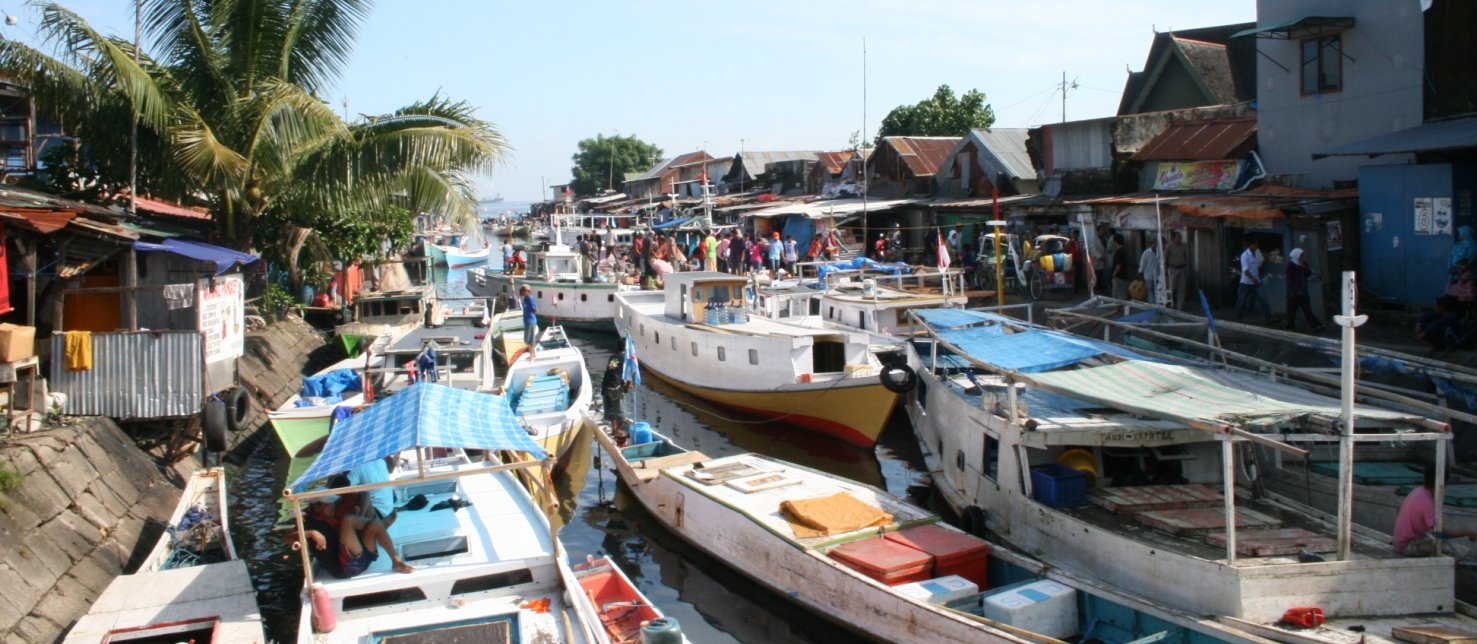 In Makassar, former Ujung Pandang, your driver is waiting for you and takes you to your hotel. The port city is situated in exactly the middle of Indonesia and therefor the gateway to the East. Your hotel is in the centre of the city within walking distance of the famous boulevard Pantai Losari and the old Dutch Fort Rotterdam. In front of the boulevard you'll see the only mosque of Indonesia that is built on the sea. The bustling harbour Paotere is the home port of the famous Buginese Phinisi ships which are still loaded manually. The city is also well-known for its seafood restaurants. Makassar has wonderful sunsets that you can admire from the boulevard. Overnight in Makassar.

Day 3 From Makassar to Wangi-Wangi, Wakatobi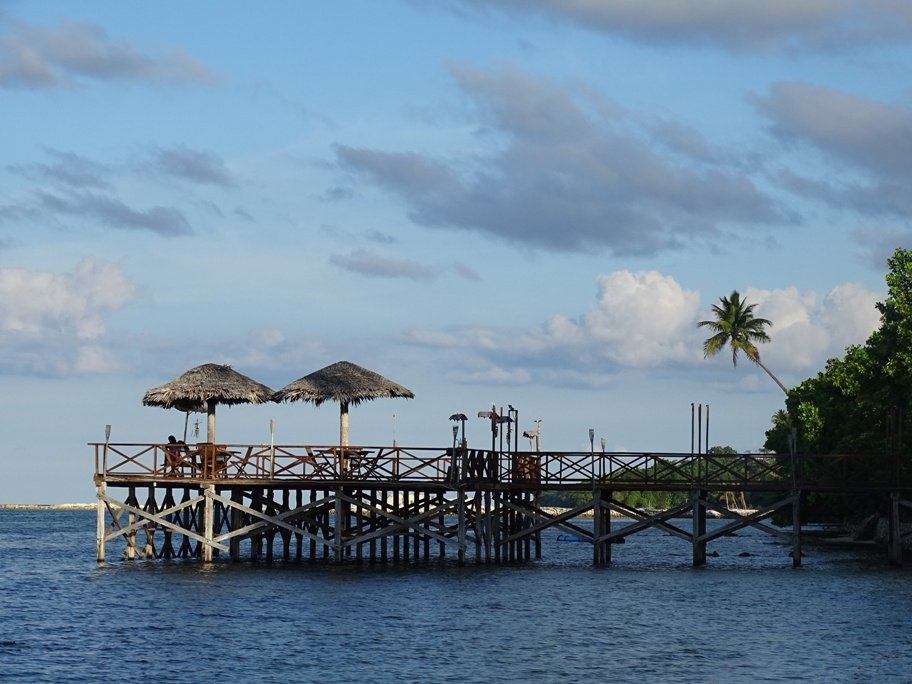 Our driver will pick you up early from the hotel to catch the Wings Air flight from 08:40 via Kendari to Wakatobi. You arrive at the airport of Wanci, where the driver of the resort will be waiting for you for the transfer to the hotel. The afternoon is free to spend. If desired, we can already reserve an afternoon dive for you.
Flight Makassar-Wakatobi (Wings Air)
Domestic flight Makassar - Kendari - Wakatobi Flight with Wings Air, departure 08:40, arrival 13:35.
Day 4 to 5 (included) Diving in Wakatobi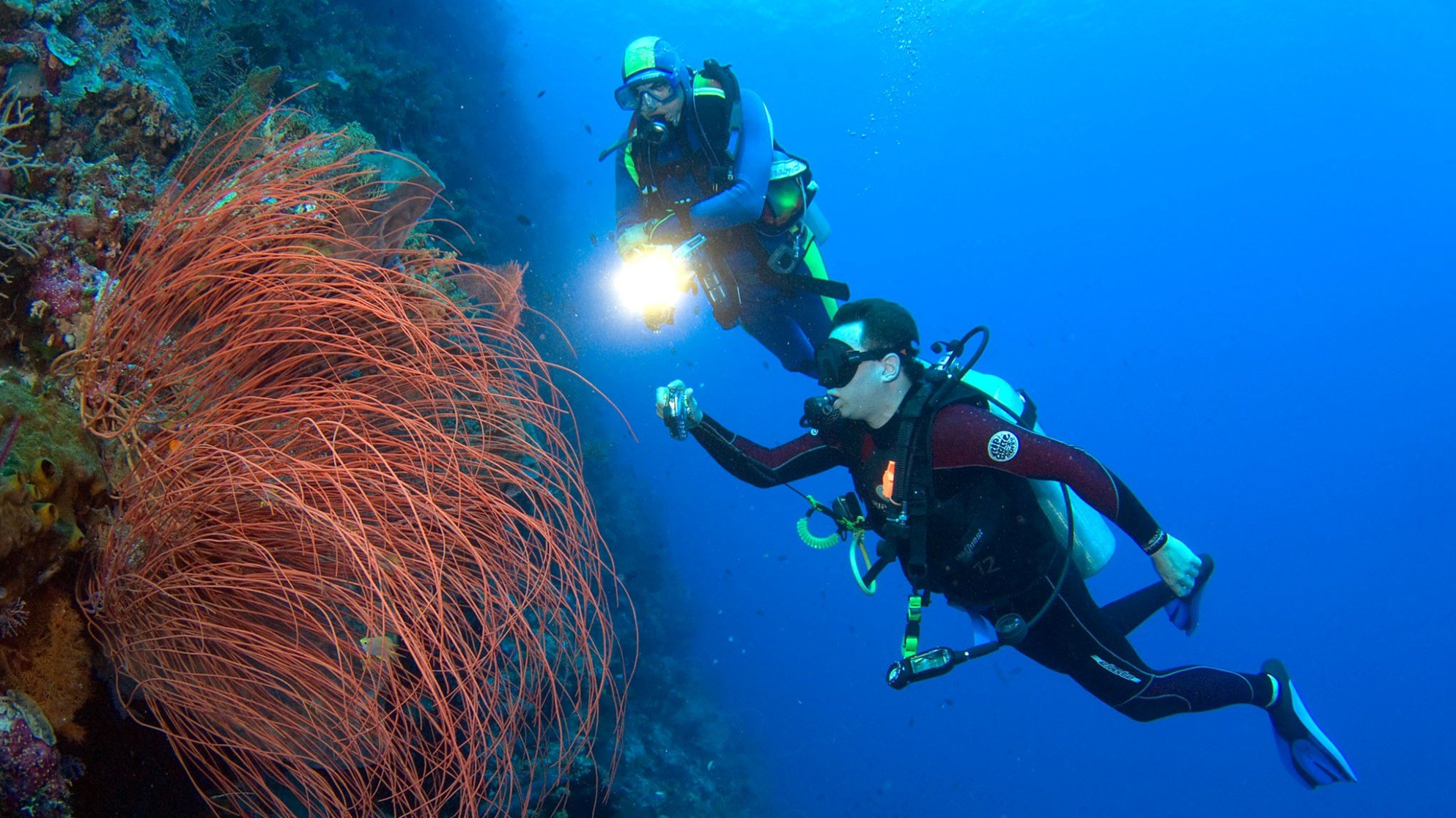 If you're talking about Wakatobi, you mainly talk about diving. There are countless unique breathtaking dive spotsThere is wonderful coral and a great diversity of fish. Around Wangi Wangi and Hoga island are more than 20 dive spots, with impressive walls, hangovers and pinnacles.
Day 6 Wangi Wangi eilandtour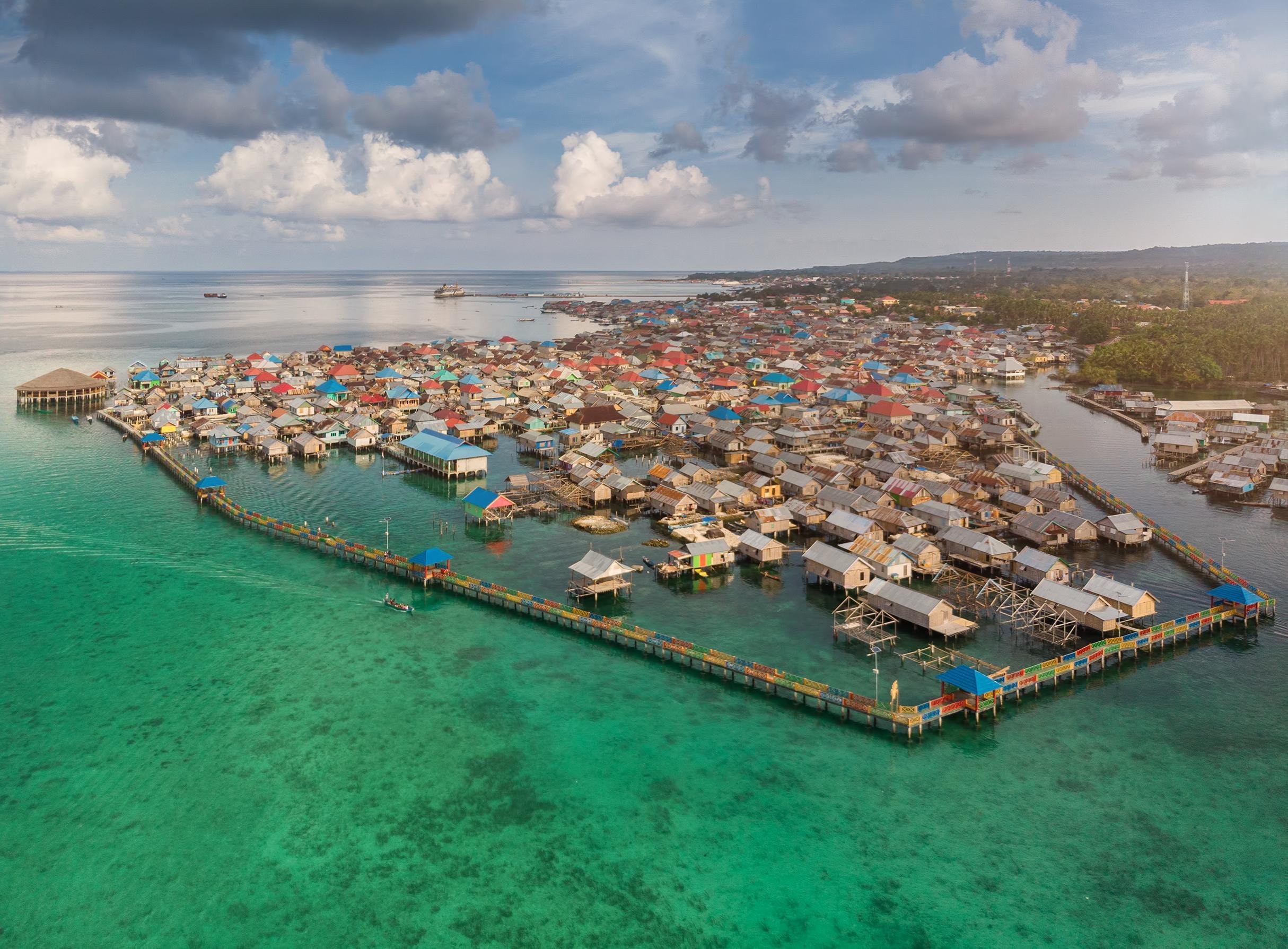 After breakfast, your guide and driver will be ready for a half-day tour of the island. The program includes a visit to the local market, the Bajo (sea gypsies) village of Mola and the Goa Air Gontamale cave.
Day 7 Terug naar Makassar

Get up early! At 07:00 your Wings Air flight departs via Kendari to Makassar, where you arrive around noon. There is a taxi waiting to take you to your hotel. Overnight in Makassar.
Flight Wakatobi-Makassar (Wings Air)
Domestic flight Wakatobi - Kendari - Makassar Flight with Wings Air, departure 07:00, arrival 11:25
Day 8 from Makassar to Sengkang

After an early breakfast we visit the fish market and the port Paotere in Makassar, where the Buginese schooners still load and unload their cargo for and from the other islands. Fort Rotterdam is definitely worth a visit too. In the morning we're leaving for Sengkang, a small city in the centre of the former Buginese Kingdom. We make a stop at the Bantimurung waterfall between the limestone caves and lots of butterflies. On Sundays and national holidays it can be very crowded here with local people. In the afternoon around sunset a boat trip on Lake Tempe. With a motorized canoe (to be paid on the spot) we go on the lake to see how the fishermen with their families live on their floating villages. Lake Tempo is a shallow lake. After a long period of drought the lake dries up and can't be navigated anymore. Overnight stay in a simple accommodation in Sengkang.
Day 9 from Sengkang to Tanah Toraja

After breakfast we leave for Toraja. In the morning first a visit to the local home industry in Sengkang and surrounding, Buginese silk weaving. Our trip to Toraja goes via Enrekang, with beautiful views on, for example, the erotic mountain. In the late afternoon arrival in Toraja. Overnight stay in Rantepao - Tana Toraja.
Day 10 Tanah Toraja

After breakfast a full day exploring the Toraja surroundings. Today you will visit Lemo where the rows of Tau Tau dolls are still on the balconies in front of the graves. Then to Suaya and surroundings where you visit the King's Tombs and the mystical baby boom. Then you stop at Londa where the dead are buried with great ceremonial. The last stop is at the authentic Toraja village of Kete Kesu. Not only known for its beautiful Tongkonans, the traditional Toraja houses, but also for its colorful carvings. Overnight in Rantepao - Tana Toraja.
Day 11 Tanah Toraja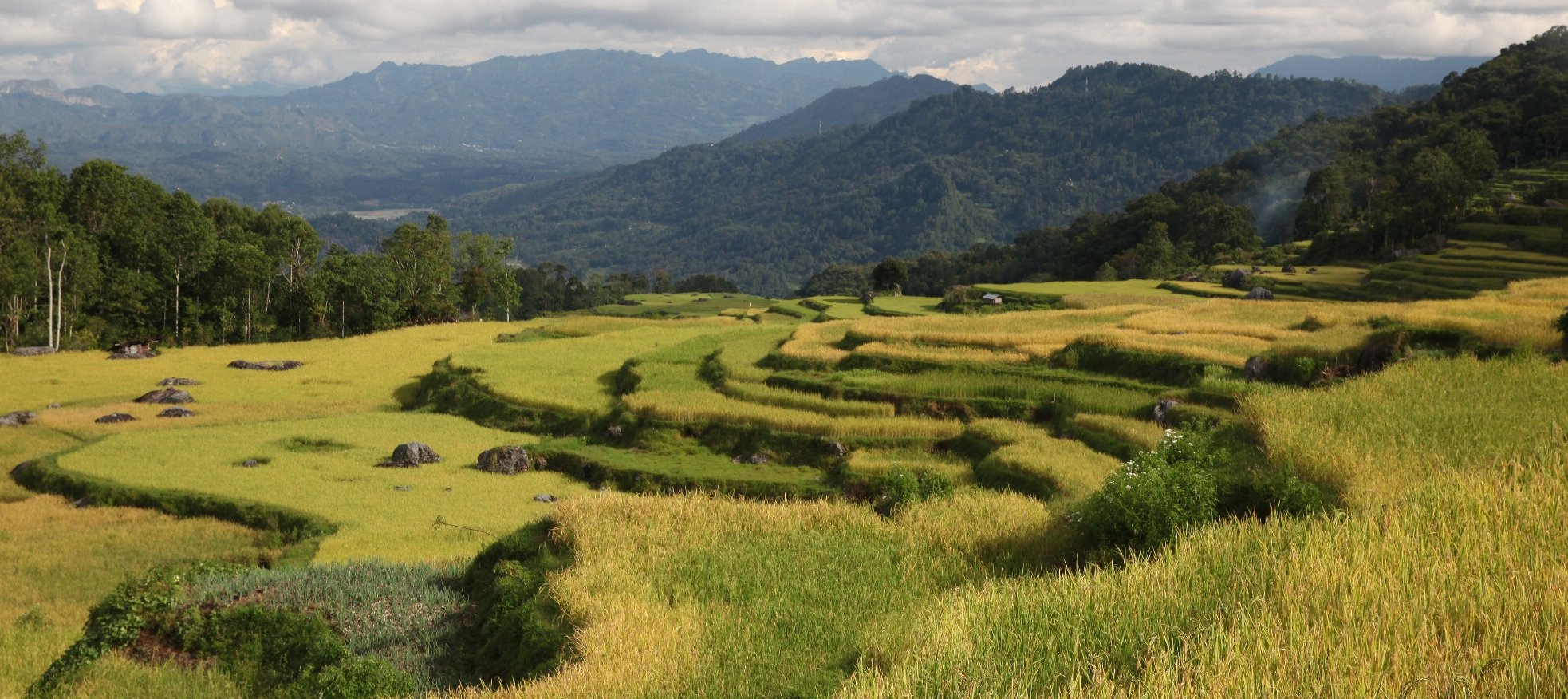 Another day to explore Tana Toraja.. Today you will visit the somewhat higher situated Batutumonga from where you have a beautiful view over Rantepao and valley. An exceptional area for a brisk walk through the wonderful rice fields and straight through the daily life of the Torajans. You can make the walk as long as you want. The car is of course available for those who don't want to walk. Overnight in Rantepao - Tana Toraja.

Day 12 Tanah Toraja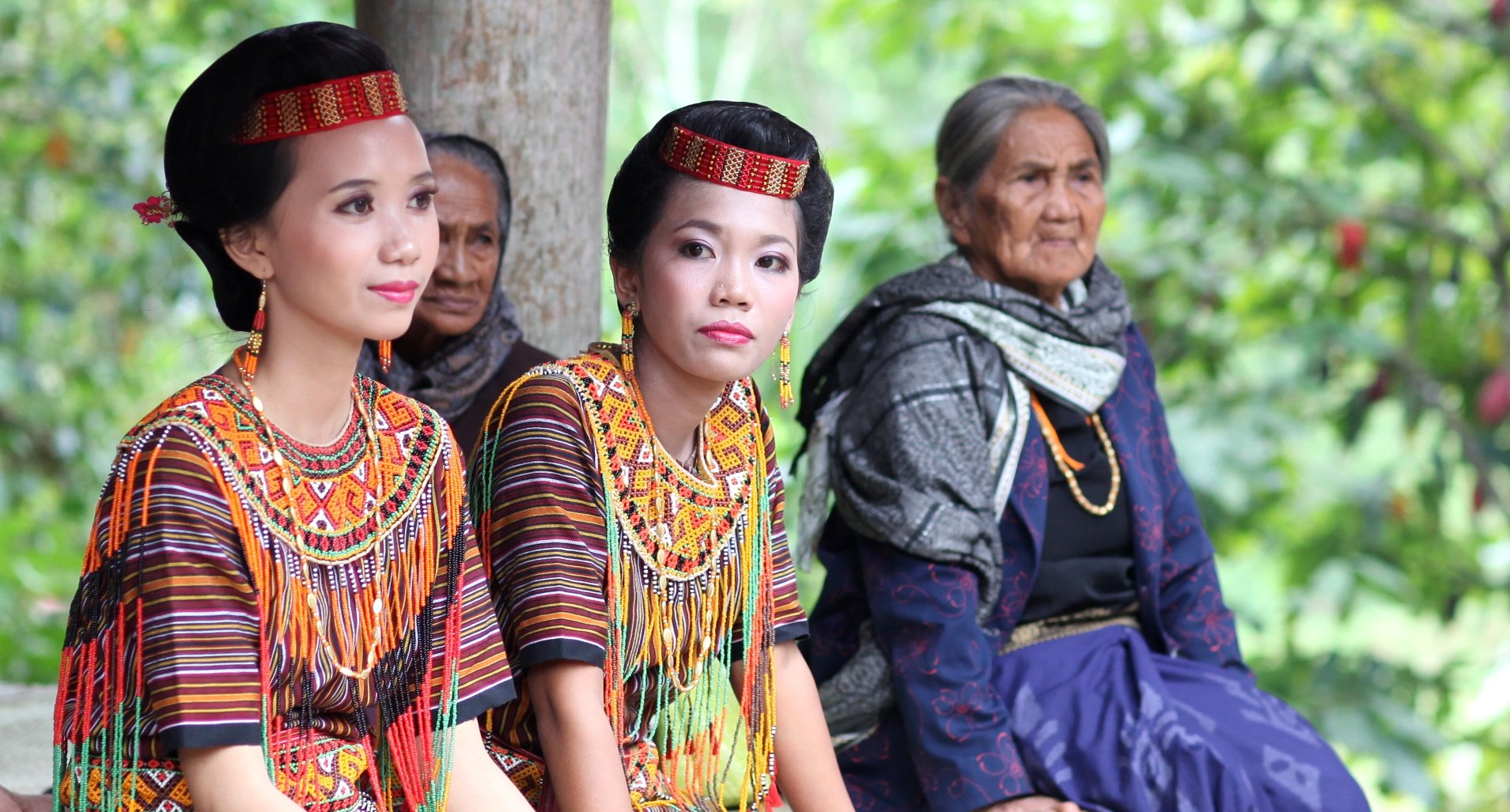 There's much to do and to see in Tana Toraja. Maybe there will be a funeral ceremony that you can attend one of these days or it's the day of the weekly big cattle market where water buffalos and pigs are sold. On the market you can also find all the spices that people grow in this fertile region. Toraja coffee, vanilla, nutmeg, cacao, clove and much fruit are colourfully displayed in baskets by the local people from Toraja. Overnight in Rantepao - Tana Toraja.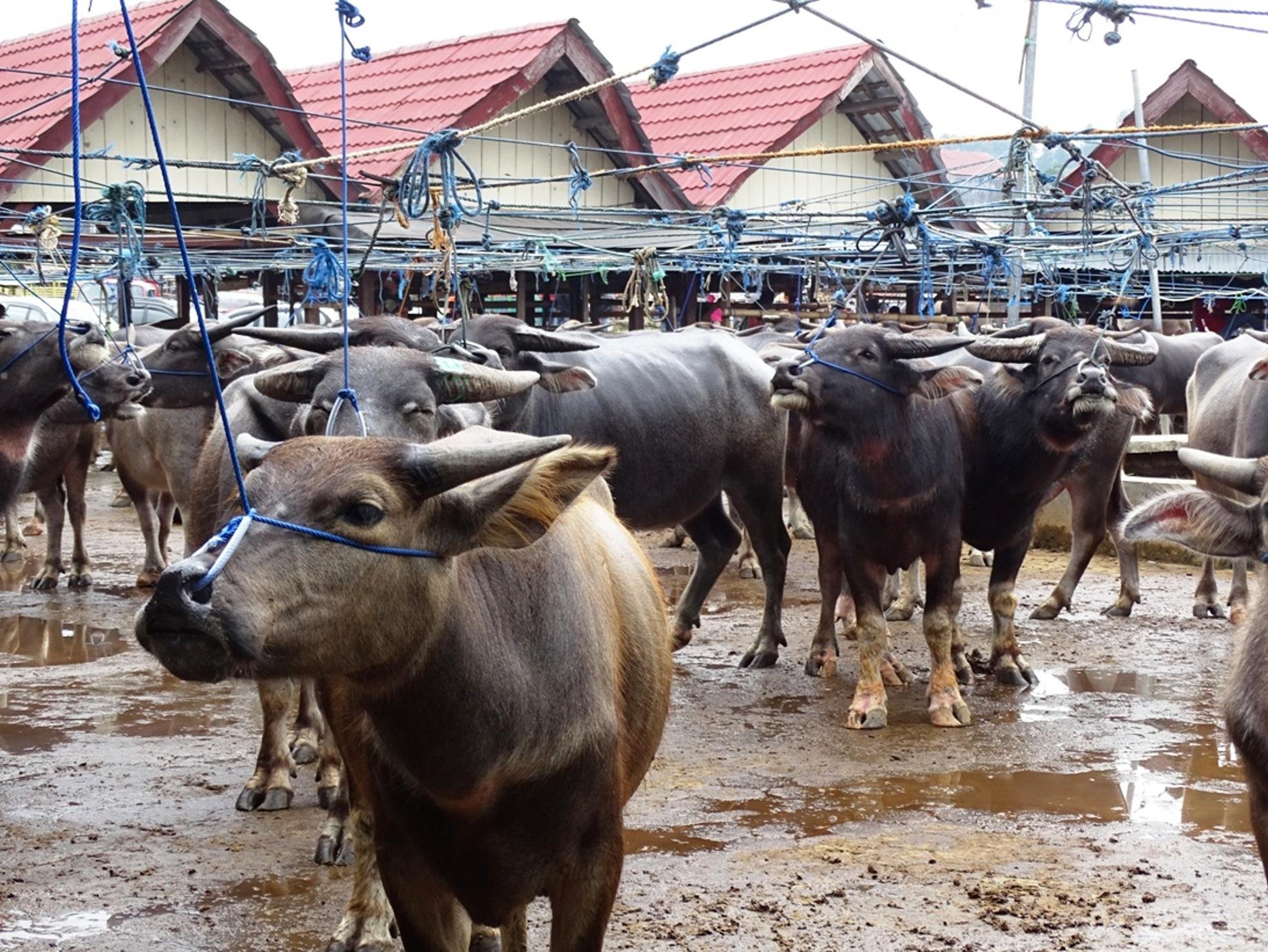 Day 13 from Toraja to Lake Poso
Today a long but beautiful drive ahead of us. First to the coast and then over the sometimes very bad Trans-Sulawesi highway through the mountains to the village Pendolo on the south side of Lake Poso. If you're as lucky as we were you'll see an eagle and snap a picture of it along the way… Overnight stay in a simple accommodation in Pendolo on Lake Poso.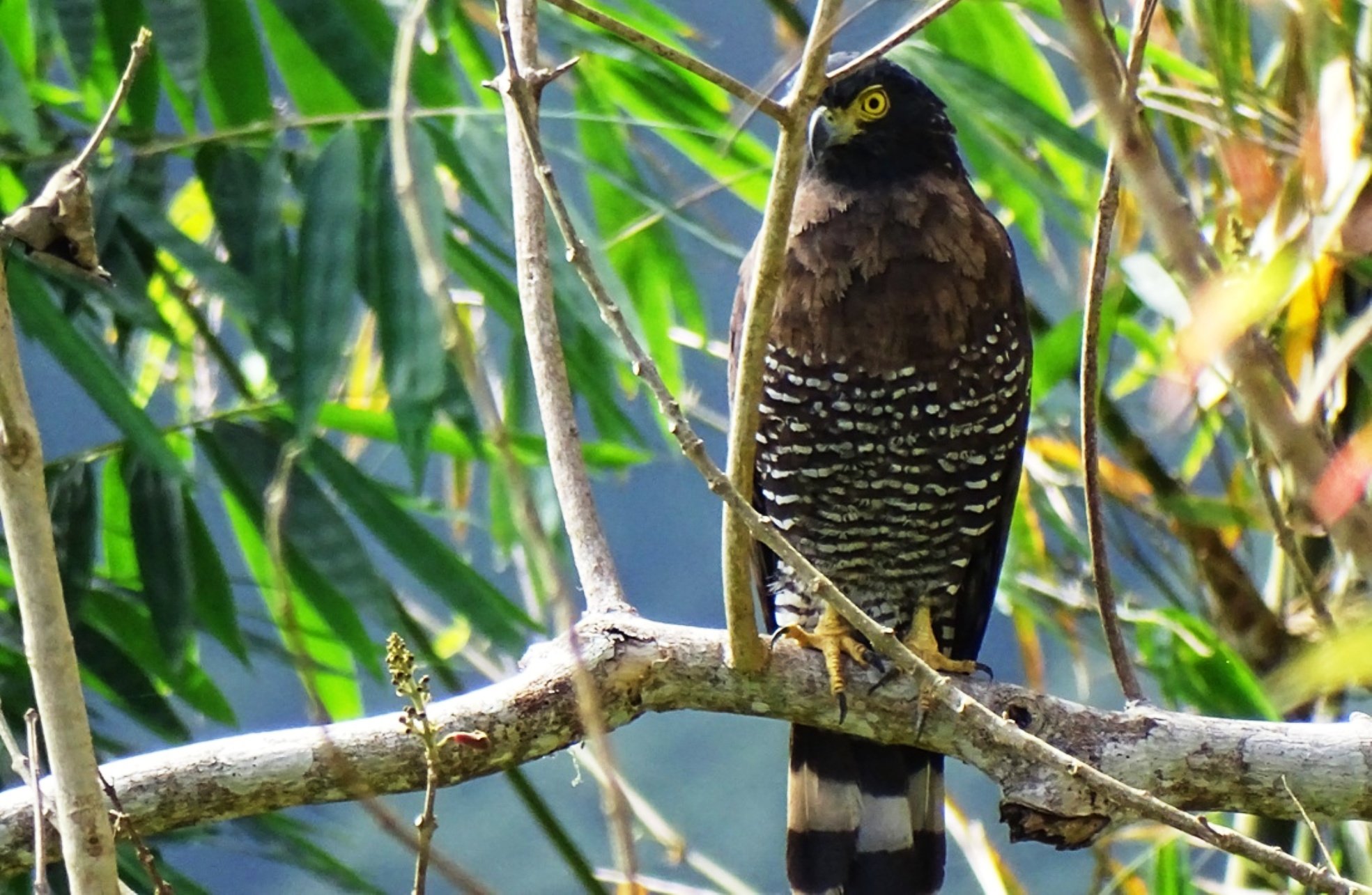 Day 14 A nice boat trip on Lake Poso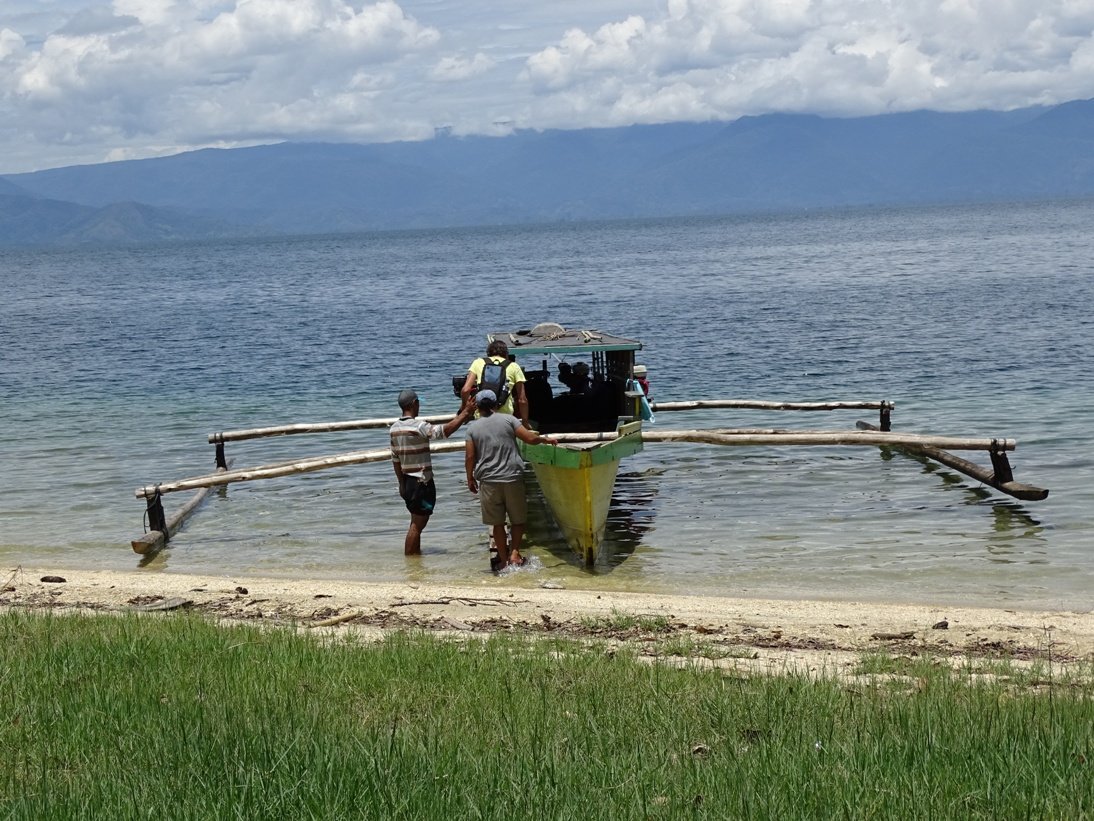 After breakfast you climb into a small local boat for a trip across Lake Poso to Tentena. At long last something else than sitting in a car… Along the way to Tentena, the boat stops at two villages where we make some nice cosy short walks. Overnight in Tando Bono cottages on the Lake Poso beach.
Day 15 from Lake Poso to the Besoa valley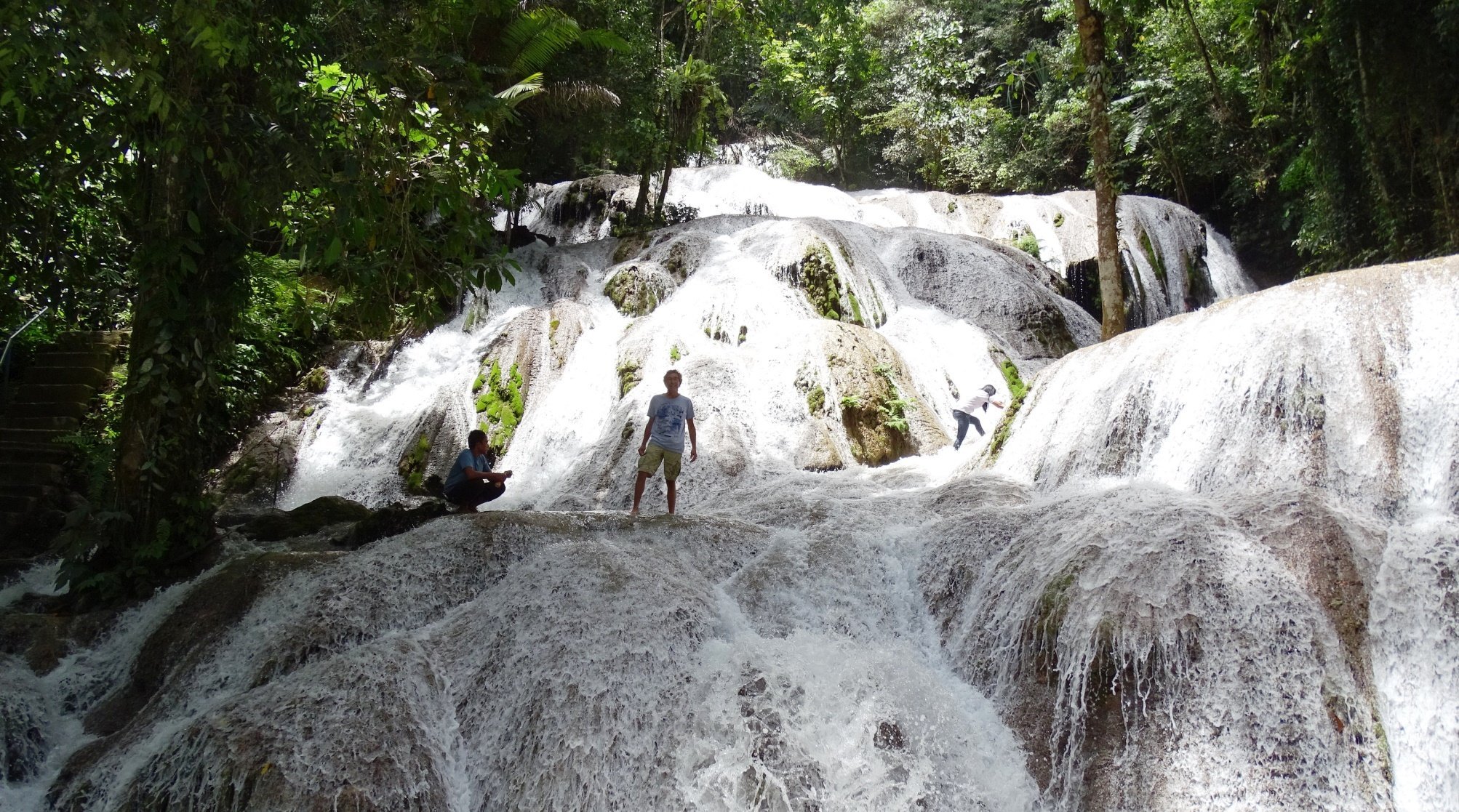 Today a long road ahead again, but it starts with the most beautiful waterfall of Sulawesi: the Saluopa waterfall. Then your driver will drive to the city Poso and from there turn into the direction of National Park Lore Lindu. 2 overnight stays in a modest homestay in the village Doda.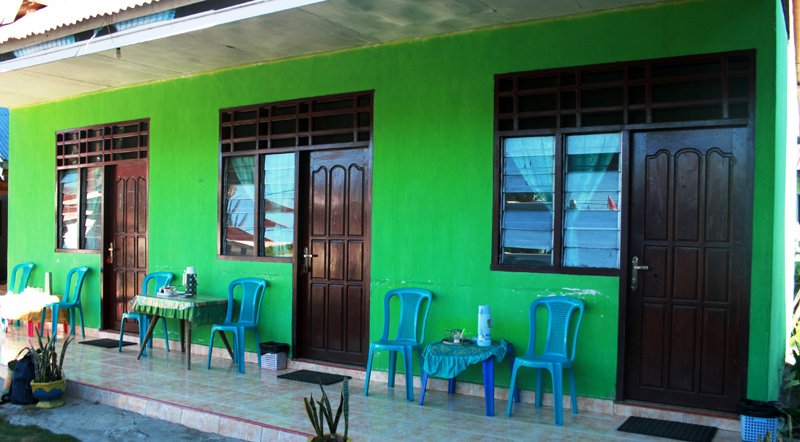 Day 16 On a megaliths trip in the Besoa valley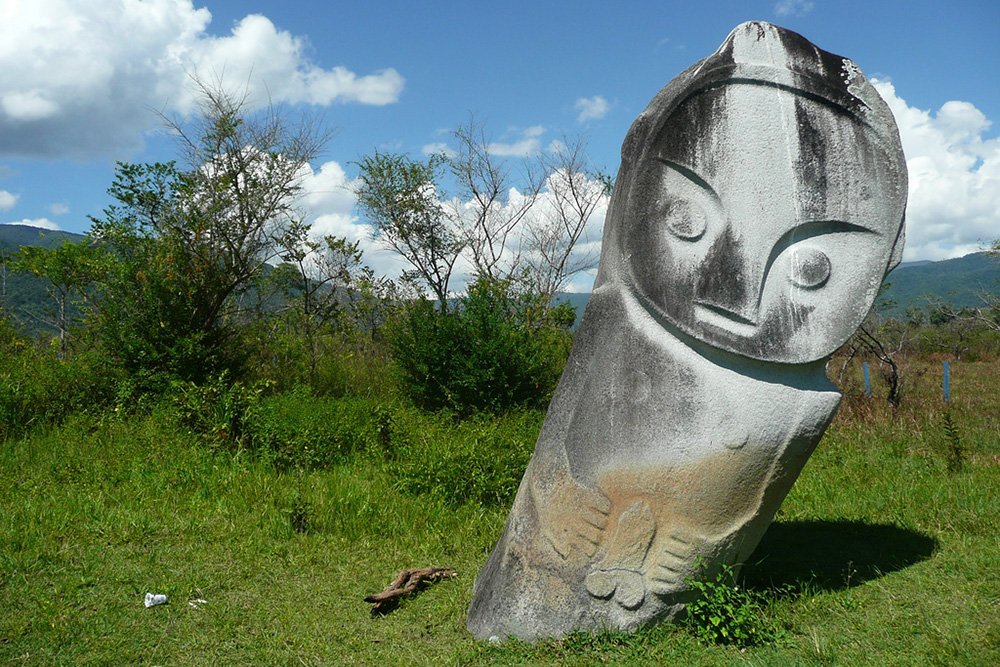 The Besoa valley, like the better known Bada valley, has lots and lots of megaliths. The statues really look very much like the megaliths we know from the Easter islands. At an easy pace your driver will bring you from one spot to the other and you can walk through the rice fields to these strange creations, which are about 2500 years old. Overnight stay at your homestay in Doda.
From the valley to Manado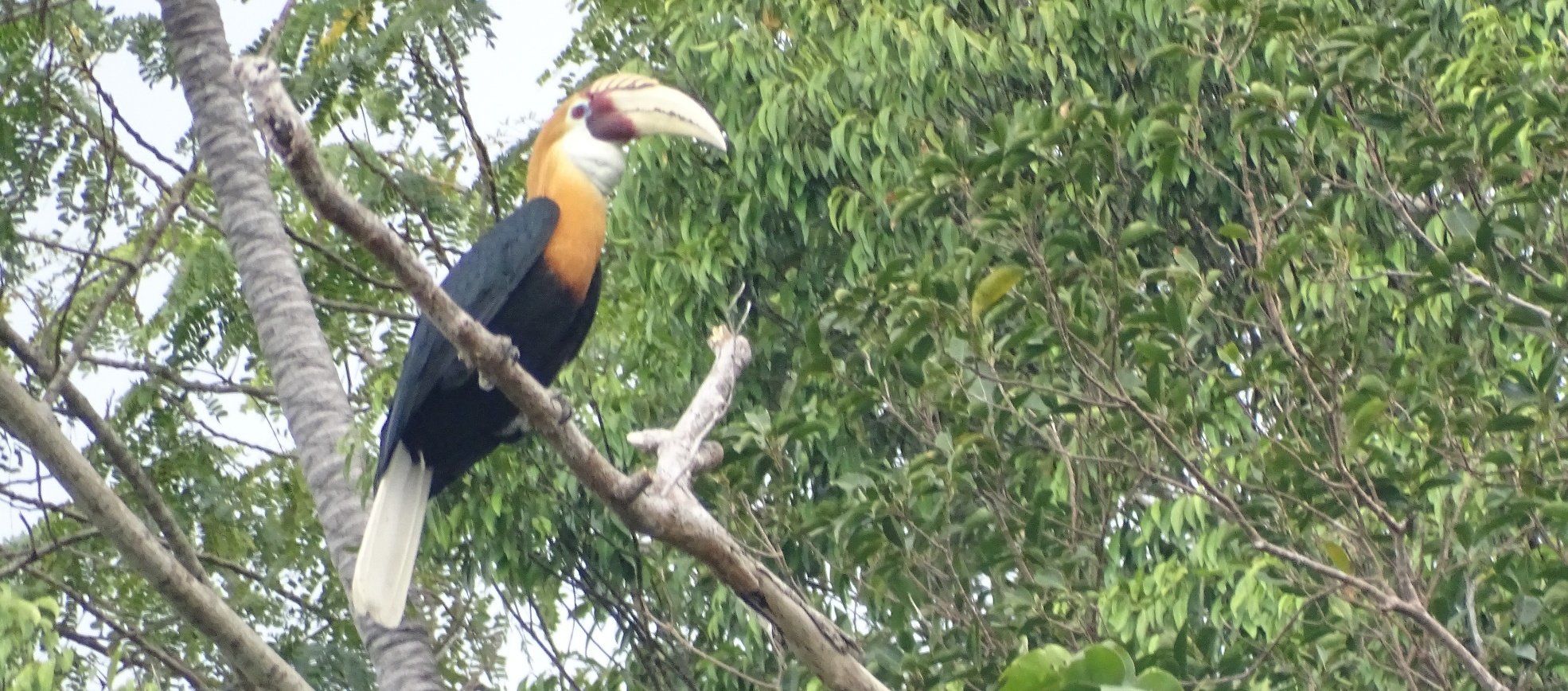 You will check out after breakfast and your driver will bring you in about 4 hours to the coastal town Palu. Here you'll take the Wings Air flight via Luwuk to Manado. Arrival in the beginning of the evening. Your driver will bring you to your hotel. Overnight stay in the city of Manado.
Day 18 From Palu to Manado
After an early breakfast the driver takes you to the airport for your flight from Palu via Makassar to Manado. Your Lion air flight leaves at 07:15, arrival in Manado at 14:00
Flight Palu-Makassar-Manado (Lion Air)
Flight with Lion air, transfer in Makassar Departure 07:15, arrival 10:30
Arrival at Manado and ride to the Minahassa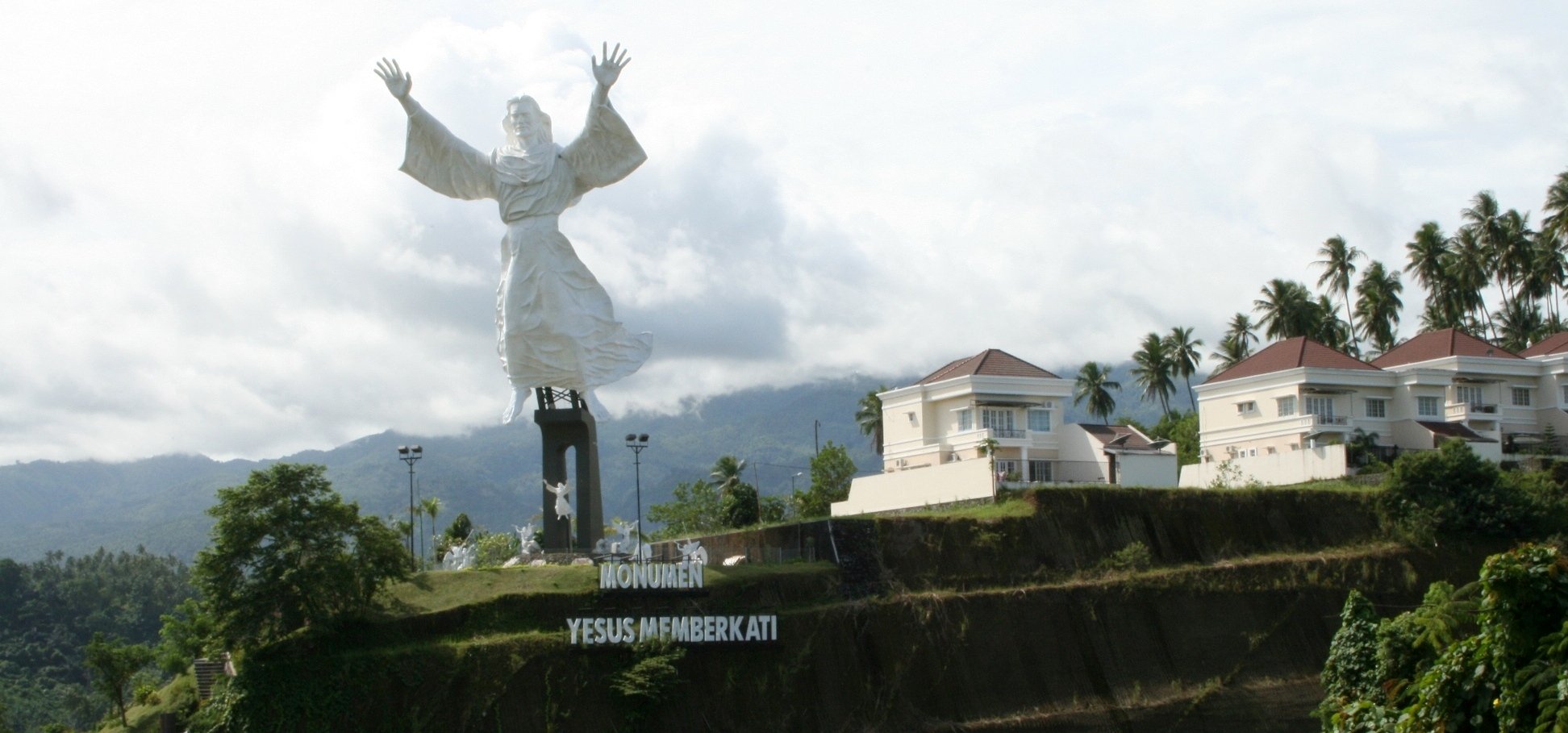 Upon your arrival at the airport your driver is waiting for you at the exit with a board with your name on it. He will take you to your car for a beautiful tour through the Minahassa. We visit the Ban Hian Kiong Chinese Temple, the Sam Ratulangi monument and Lake Tondano. We also visit the Japanese caves which were built and used during the Second World War. In the late afternoon you arrive at your hotel in the Minahassa highlands. 2 nights in Tomohon.
Day 19 From the Minahassa to the Tangkoko Rainforest
After breakfast you leave the Minahassa and drive through a scenic route of about two hours to the Tangkoko Rainforest. Under the guidance of a local ranger, you will make an easy trekking through the rainforest. Tangkoko is a beautiful rainforest with beautiful fauna and flora, located in the mountainous east. The spectacular nature reserve is home to many rare animals, including the Khuskus, Macaca, Nigra, Hornbill and Tarsius Spectrum, the smallest monkey in the world. Around sunset you have the best chance to spott the tarsier. You spend the night in a simple lodge at the round of the Tangkoko forest.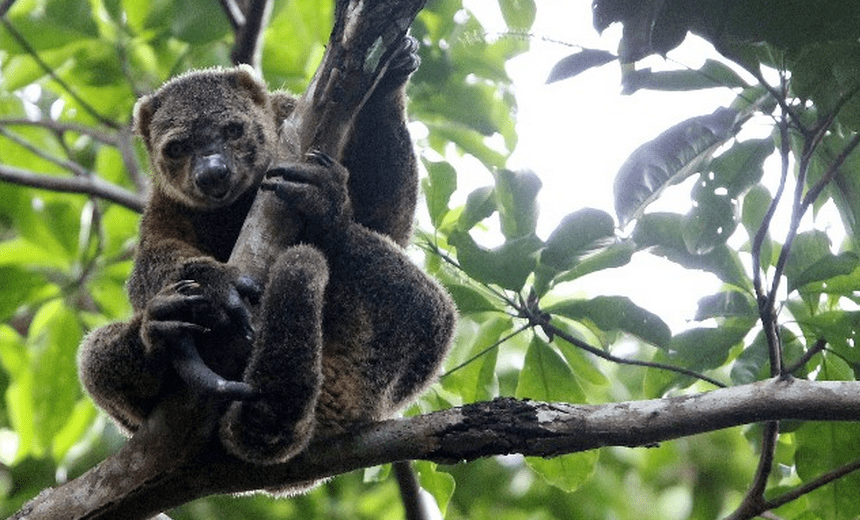 Day 20 From Tangkoko to Manado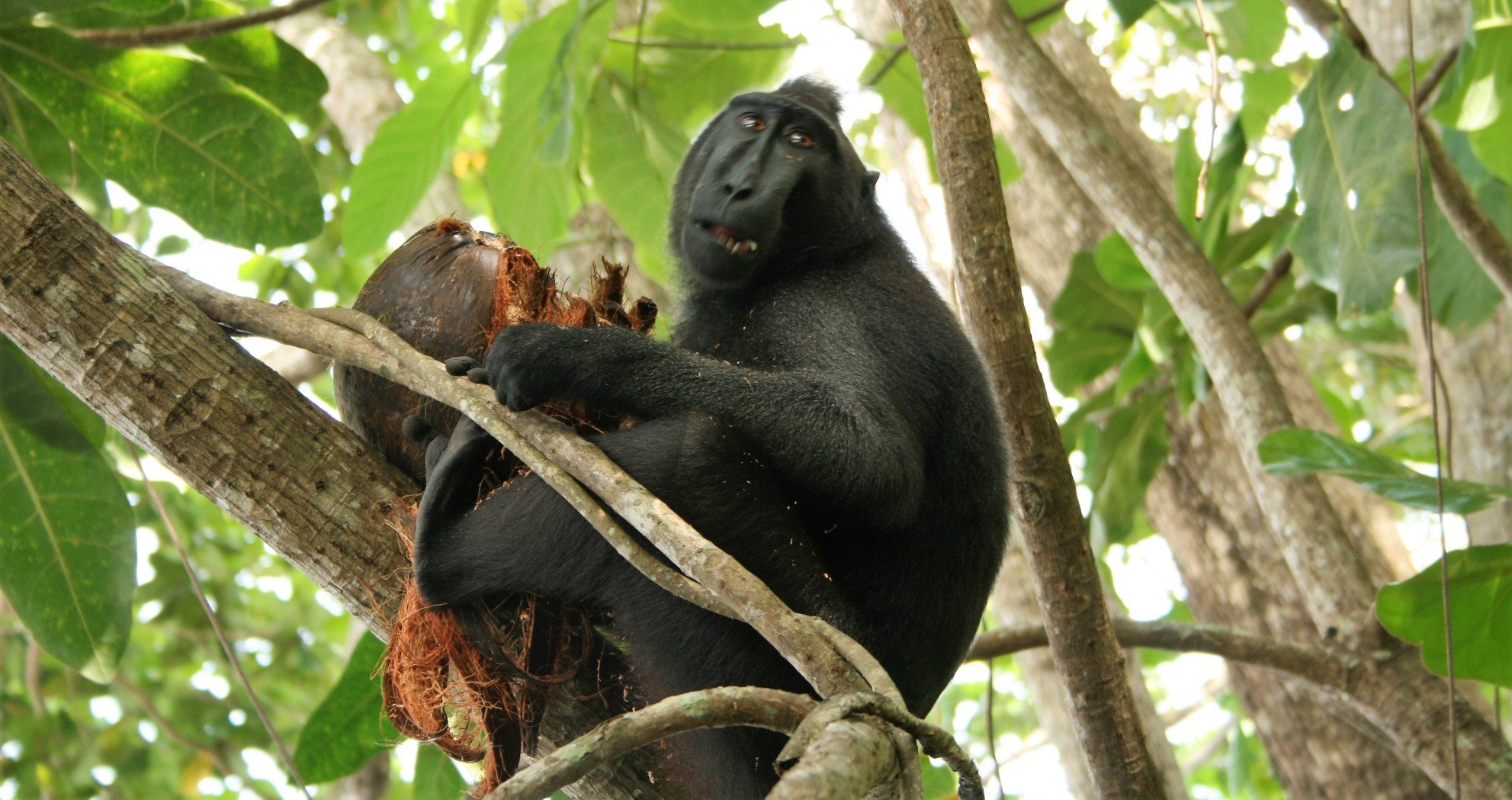 After breakfast you will enter the jungle once again. This time to see the black macaques showing off their best, which they do especially in the morning. Then you will leave the rainforest and drive to Manado. Those who want to visit the local market should know that the people from Manado eat everything with four legs, except tables and chairs. On the market they sell for example also dogs for consumption. Overnight in beach front resort, close to Manado.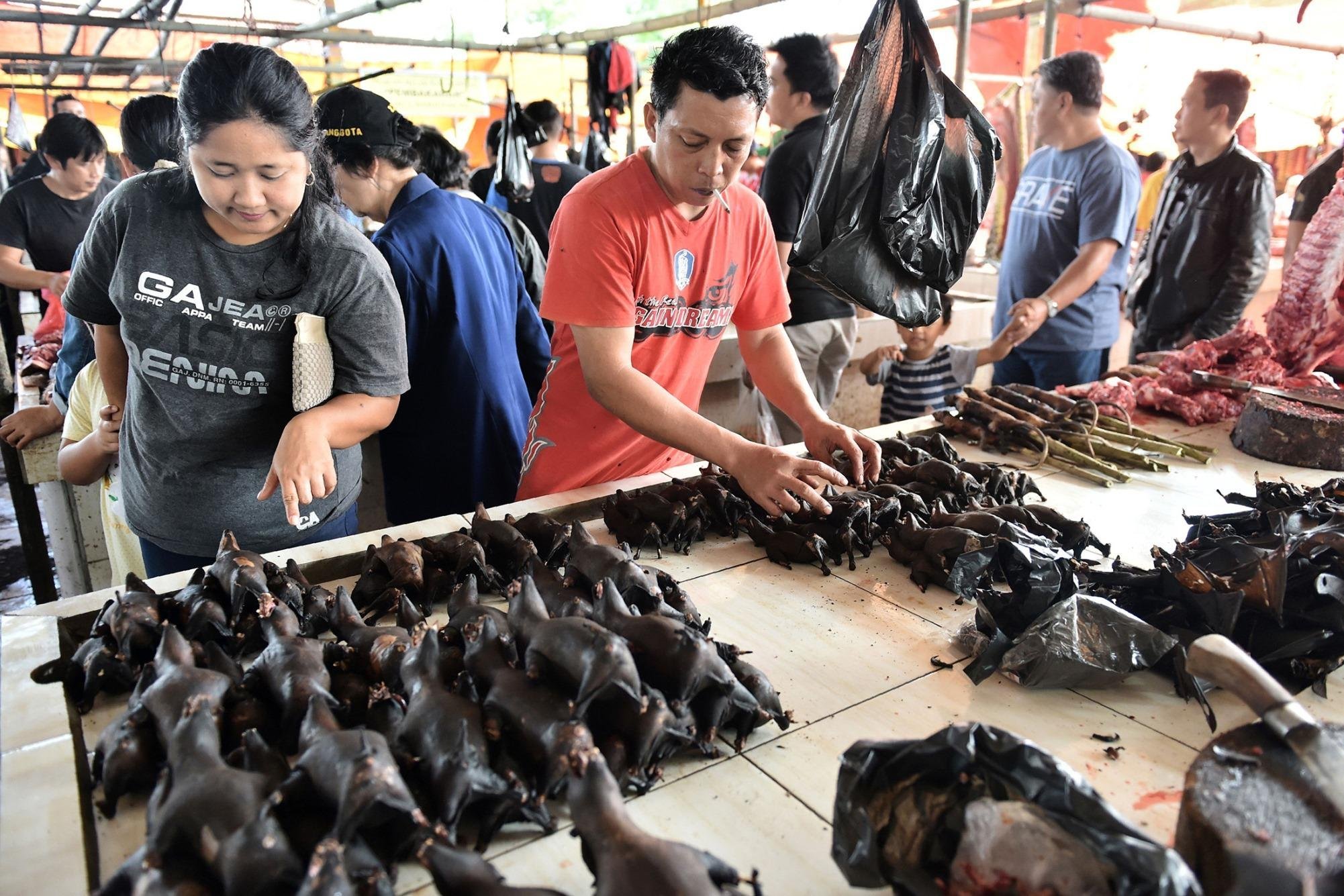 Day 21 and 22 Manado - free day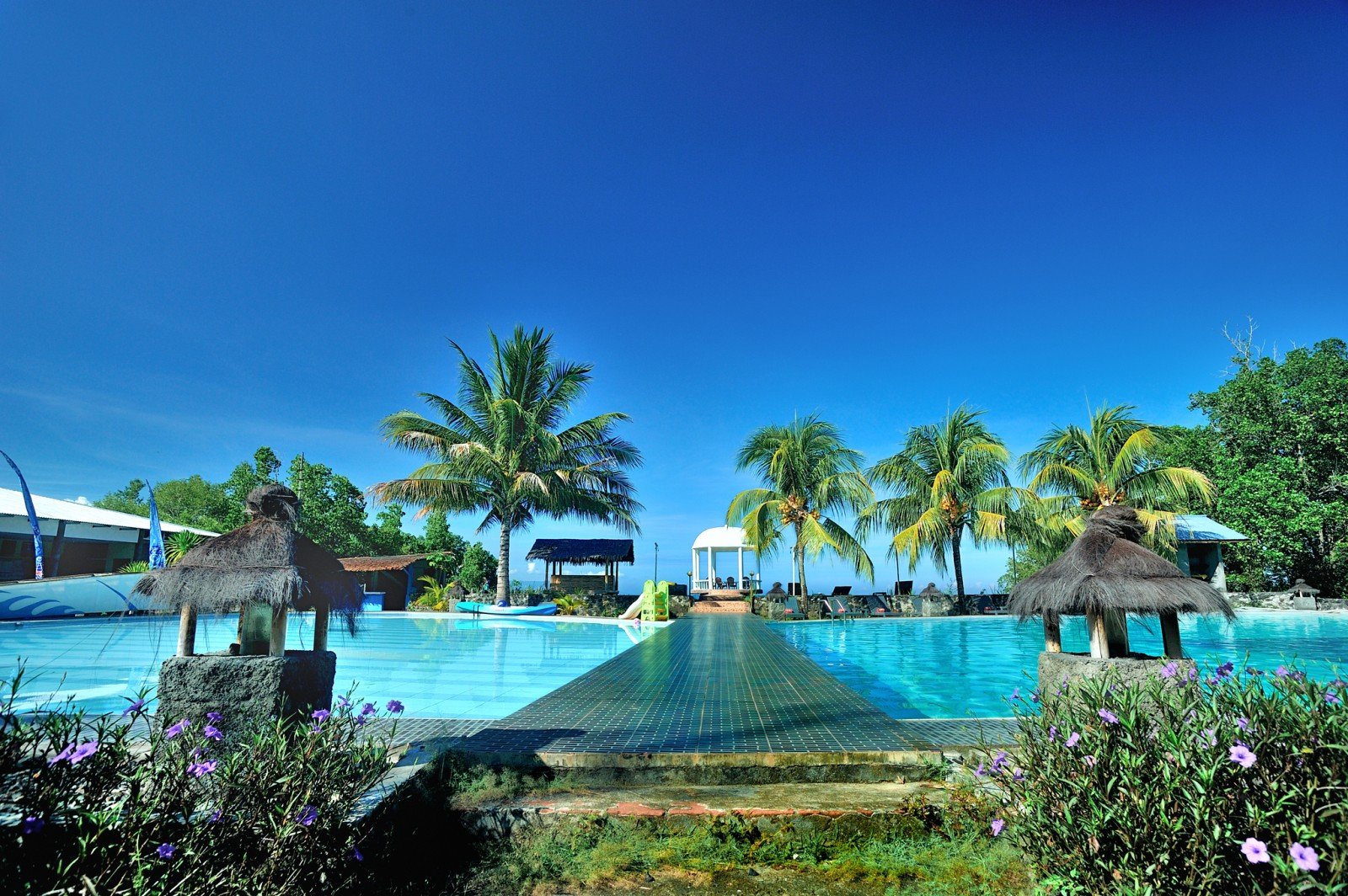 Nothing on the program today. You can relax at the swimming pool or discover the city on your own.
Day 23 Departure from Manado
Your driver picks you up at your hotel and drives you to the airport.
flight Manado-Amsterdam via Jakarta
Vlucht met Garuda Indonesia met transfer in Jakarta. Vertrek 16:30, aankomst vroeg in de ochtend volgende dag.


Day 24 Arrival Amsterdam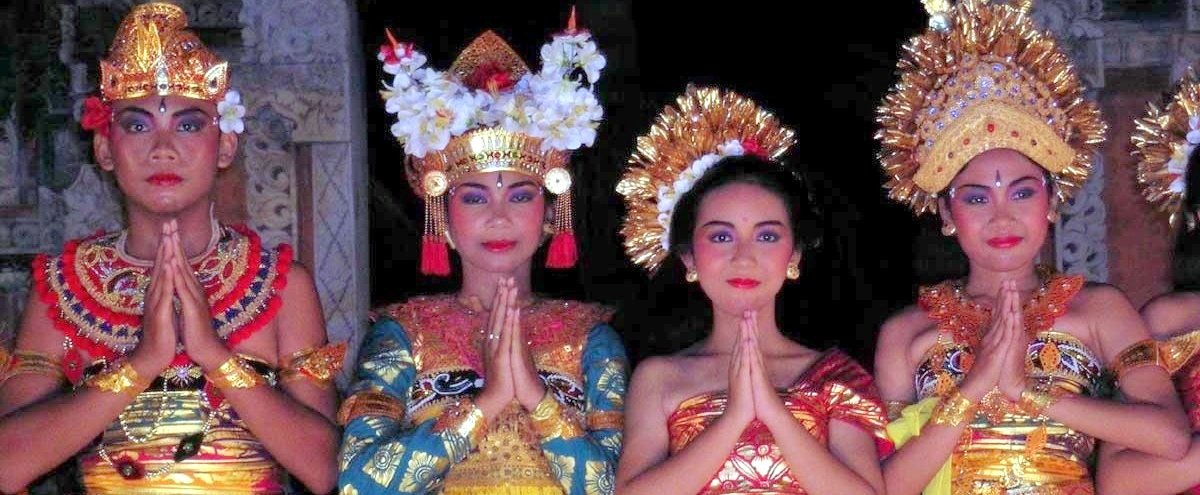 In the morning arrival at Schiphol. The end of a beautiful trip...
Makassar

Makassar
Makassar, the former Ujung Pandang is the capital of Sulawesi. The fast-growing lively port city is one of the largest cities in Indonesia.

There are still many buildings from the colonial period, such as the Society de Harmonie, the Cathedral and the old Court of Justice. In addition to the old colonial districts, there are many new areas with modern malls, which can compete well with those in Jakarta.

Due to its strategic location, in the middle of Indonesia, Makassar has a busy port. The city has traditionally been the gateway to Eastern Indonesia. Many boats and flights to Papua and the Moluccas go through Makassar. The city is well worth a visit and is often a good start to a Sulawesi trip.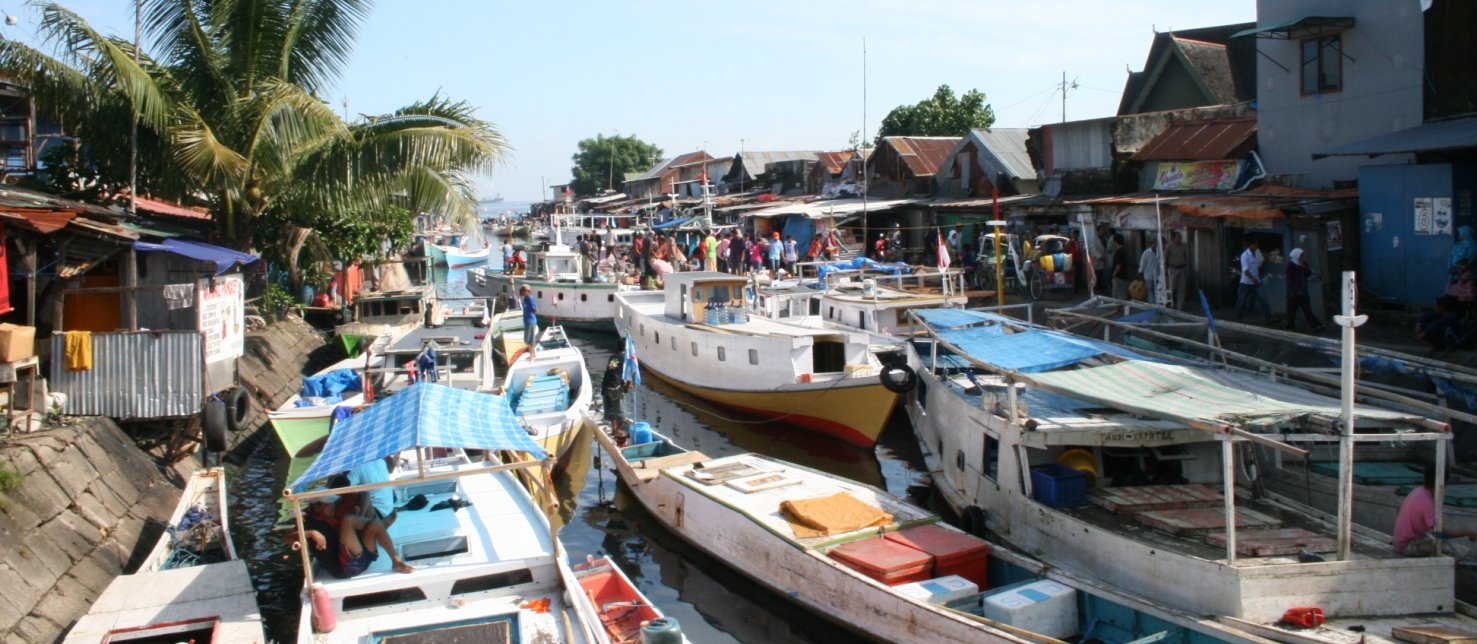 What to see...
Fort Rotterdam is a must-see. The old fortress was taken around 1665 by Admiral Cornelis Speelman. The fort houses a church and 2 museums. Next to the Fort is the Chinese district with many beautiful temples and all kinds of Chinese shops where you can go for alternative medicines.

The bustling port of Paotere is home to the famous Buginze Phinisi ships that are still loaded by hand. The fishing port and fish market are an experience to experience especially in the morning hours. The fresh fish is then brought ashore and traded on the chaotic market. Don't be surprised if the merchants also offer you fish!

In the afternoon a ribbon of dining tables is set up on the famous Pantai Losari boulevard. Many Makassar residents enjoy strolling and eating around sunset.

Near Makassar are the Rammang-Rammang karst rocks in Bantimurung National Park. There are also caves with prehistoric drawings. In the weekends, the Bantimurung waterfall is frequented by local day trippers.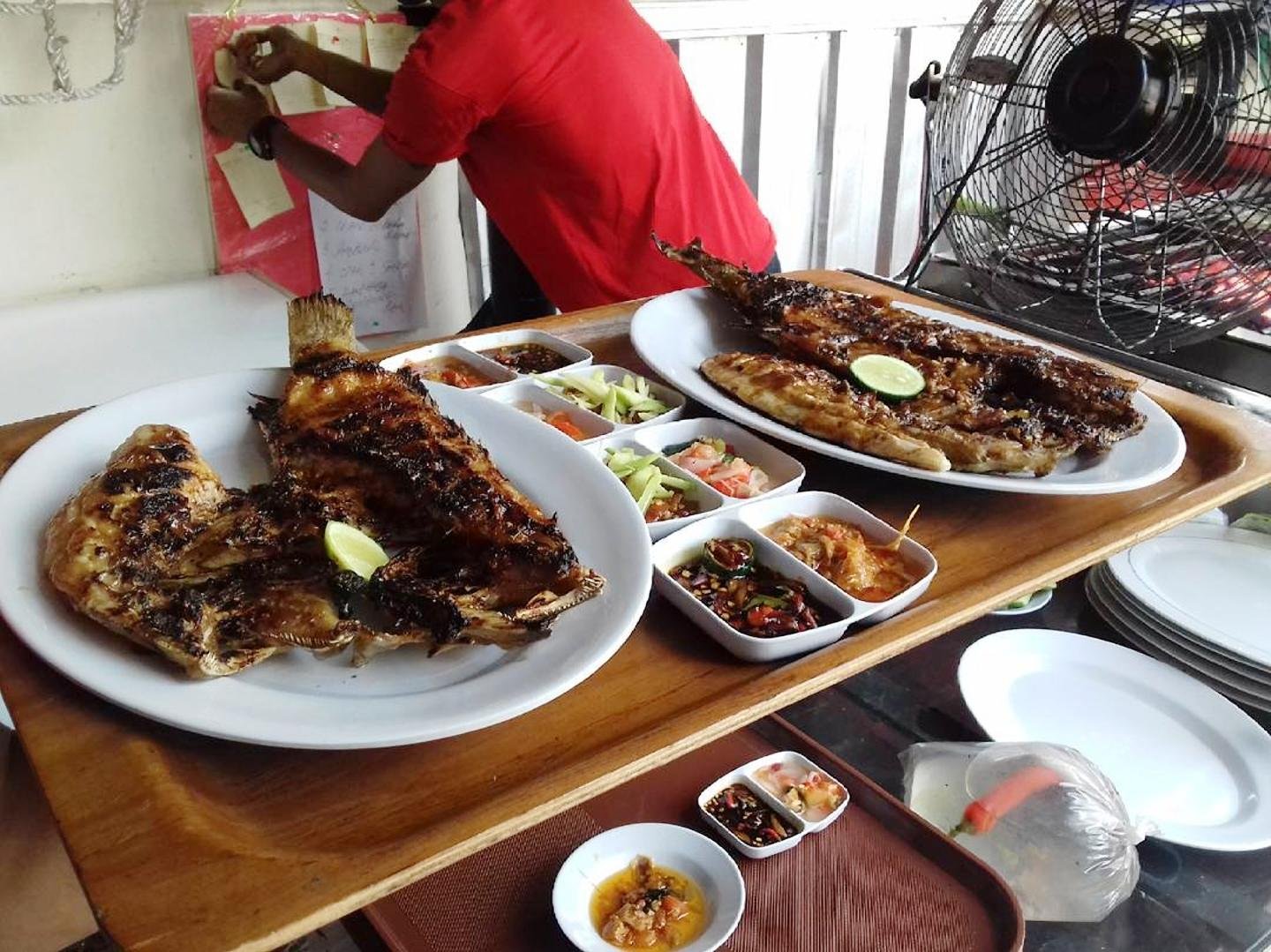 Favoriete restaurant
Meer dan 20, maar hier dan de échte aanraders:
Restaurant Nelayan
aan de Jalan Ali Malakka Het visrestaurant Rumah Makan Nelayan serveert vers gebakken zeevis. De vis kunt u buiten in koelkisten uitzoeken. Deze wordt dan in olie gebakken (goreng) of op de BBQ voor u klaargemaakt (bakar). De vis wordt naar wens geserveerd met ketjap of voor de sambal liefhebber met veel sambal Rica Rica. Niet te versmaden is ook de cumi cumi tepung, in bloem gebakken inktvis. Deze wordt geserveerd met een niet al te pittig sausje. Neem als groenten tumis kangkun (lijkt op spinazie): in de wok klaargemaakt met tomaat, ui en knoflook. Of taugé uit de wok. Het geheel wordt geserveerd met diverse pittige en zoetzure sausje en klein gesneden tomaat met lombokjes.
Voor de lunch: Lumpia Sulawesi, een met de hand gedraaide loempia, vers in de wadjan gebakken. Op de Jalan Lasinrang, oftewel Lumpia Street . De loempia's worden geserveerd met sambal en met een niet al te pittige zoetzure saus.
Een andere specialiteit van Makassar is krab. Onze aanrader: restaurant Surya aan de Jalan Nusakambangan no 16
Wakatobi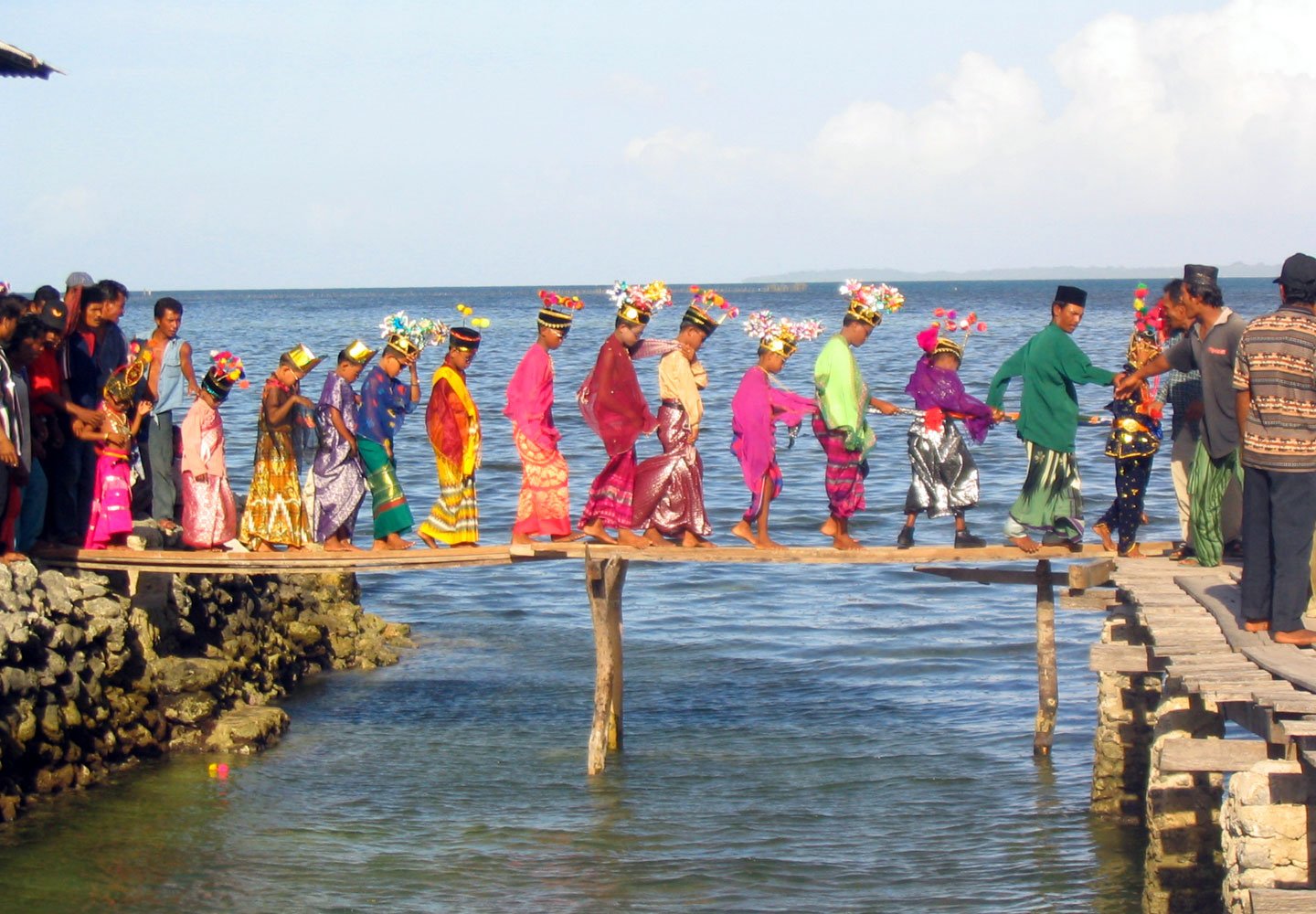 Wakatobi
Wakatobi is an island group in the southeast of Sulawesi. The name is an acronym for the islands of Wangi Wangi, Kalepuda, Tobia and Binongko.

It is the area of ​​the Bajo, the sea nomads. Main sources of income are fishing, weaving and boat building. The Bay Villages are built above the water and can be found on Wangi Wangi and Kaledupa.

Wakatobi is a beautiful area for snorkeling and especially for diving. Our favorite budget dive resort is the small-scale Hoga Island Dive resort, but it is difficult to reach: you need an overnight stay on Wangi Wangi on the return trip. Hors category is the Wakatobi dive resort on the island of Tobia. In addition to a breathtaking house reef, the super-deluxe resort also has a luxury liveaboard that visits the more distant muckdive sites. The Wakatobi Patuno resort is a great dive resort for the ordinary wallet Wangi Wangi.

The islands are interconnected by daily ferries and charter boats. From Makassar and Kendari there is a daily flight to Matahora on the island of Wangi Wangi. The Wakatobi dive resort has two weekly charter flights from Bali.
Wangi-Wangi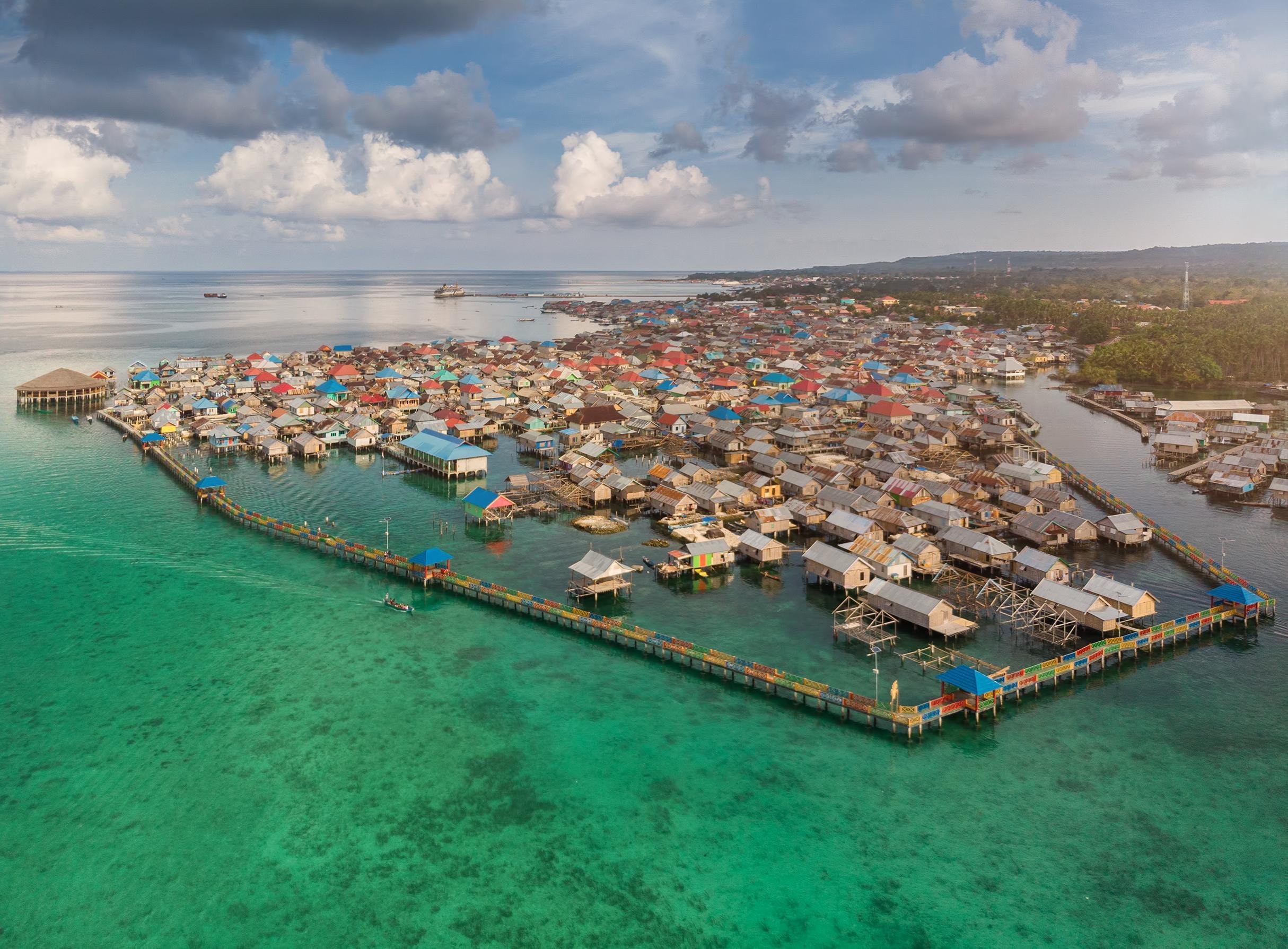 Wangi-Wangi
Wangi-Wangi is the northernmost island of the Wakatobi archipelago. It's pretty much the 'hub' of Wakatobi. Ferries sail daily from Wangi Wangi to and from mainland Sulawesi and to the islands of Kaledupa, Tomia and Binongko. There are also daily flights to and from Makassar via Kendari.
Wangi Wangi has some nice sights: the Bajo (sea gypsies) village of Mola, the cave Goa Air Gontamale and the local market are the most important on the island. It is wonderful snorkeling and diving around the island. You can also spot dolphins and (with a bit of luck) whales.

Dive spots Wakatobi - Wangi Wangi and Hoga
Dive sites Wakatobi - Wangi Wangi and Hoga
A wide range of world class Wakatobi dive sites are easily accessible from Patuno Resort Wakatobi. The stunning home reef offers fantastic Wakatobi diving and snorkeling, and is situated just a short swim away from the long white-sand beach which fringes the entire length of the resort. A small speed boat can also be used to access the diving and snorkeling sites on the home reef.

The Patuno Resort Wakatobi home reef is unique in that it is a very long barrier reef with a steep outer wall plunging to great depths. It boasts enormous overhangs, stunning coral reef topography and a couple of swim throughs.

The dive sites around Hoga island are famous too! Hoga island is an hour boat trip from Wangi Wangi.


Jon's Point
Located on the home reef this Dive site is characterised by its many overhangs and caves. The deeper dives on this wall bring you to overhangs where hammerhead sharks have been seen to pass. Reef sharks and Schooling barracuda are often sighted here. Many very large sea fans and encrusting coral species cover the wall creating a plethora of different colours.
Patuno Gate
This home reef dive is situated in just a short boat journey from the resort. The dive begins on the sandy slope on the inside of the barrier reef where after a short swim we pass through a saddle at about 15m where turtles can sometimes be seen. As we pass over this saddle the reef drops away into a beautiful wall covered in an array of huge barrel sponges, soft and hard coral. Swarms of red tooth and Black trigger fish are in abundance here. The reef has many overhangs and swim throughs that house orange cup sponges and sea fans. Reef sharks, Spotted Eagle rays and Barracuda can also be seen here.
The Zoo (Waelumu)
This dive is at the tip of the long barrier reef which stretches out in front of Patuno Resort Wakatobi and ends in front of the Waelumu village area. The steep wall drops from 5 meters down to about 35 meters where it turns into a sandy slope which continues to extends down into the depths. A great dive where schooling barracuda and big eye trevallies are common, as are passing white tip and black tip reef sharks and dog tooth tuna. The wall teams with a huge variety of gorgonian sea fans of all different colours making it a great habitat for pygmy seahorses. Colemans Pygmys and Bargybanti's have been spotted here. The 5 meter tip of this barrier reef makes for a enjoyable safety stop, where you can take your time enjoying the table corals and panorama of colourful soft corals.
Turtle Transporter
This often fast flowing drift dive is a favourite of many guests. A steady current flows along this wall indented with many overhangs and caves where large turtles often rest and shelter from the flow. Regularly turtle numbers can get into double figures with the larger specimens sitting staring back at the approaching diver. Other common seen sights include groups of large eagle rays, schools of large midnight snapper and a 'family' of Napoleon wrasse.
Waha Wall
This wall is teeming with a huge variety of corals, huge barrel sponges and sea fans and it plunges to depths of 60m or more. This is a great site for passing pelagic fish such schooling tuna and eagle rays. It is possible to experience schools of spawning bumphead wrasse and parrot fish. There are many turtles, trevallies, and myriads of other fish in every direction. There are also many things to interest macro-lovers, if you can focus and tear your eyes away from the colorful bigger picture! Commonly we see a variety of nudibranches, leaf scorpion fish, porceline crabs, and many more interseting critters. This dive is suitable for beginner divers as well as advanced divers as currents here are generally mild or non-exis
Coliseum
This dives offers a bit of all, coral garden, sand slope, wall. The central part is a very pretty garden that starts at 5m/15ft, slopes down to 20m/60ft and continues deeper as sand slope. Eagle rays, mobula rays and schooling bumphead parrotfish are occasionally passing by on the slope. On the sides the garden is getting steeper, ending on two steep points - with a top around 8m/25ft and bottom more than 50m/150ft. The points are usually swept by current and their walls are full of fan corals, soft corals and lots of fish. Bargibanti pygmys seahorse are not uncommon and Coleman's pygmys have been spotted as well.
Wandoka Pinnacle
From the surface this pinnacle doesn't look all that impressive, but once you descend down to 10m and begin to follow the ridge on the side you will be astonished by the variety of hard and soft corals, huge sponges, sea fans and black corals. This site is teeming with fish, and dog-toothed tuna and Big eye trevallies can regularly be found schooling here, along with schooling bohar snappers, schooling fusiliers, Giant trevallies, butterfly fish, turtles, and sometimes eagle rays. The safety stop on the top of the pinnacle provides an opputunity to take photos of scorpion fish and play with the tightly schooling juvenile striped catfish
Clown Fish City
As the name implies, this site is home to an amazing concentration of Amphiprion percula as well as several other anemone fish species. Located on Karang Gurita off the south east coast of Wangi-Wangi Island, it is an excellent place to encounter pelagic species and boast 25m+ visibility much of the year. The stronger currents in the area bring in impressive schooling fish.
Karang Gurita
This is a great location for an outstanding days diving. This is a stunning coral atoll shaped like an eye. Several fantastic sites can be dived here. The dive sites here encompass walls, coral gardens, plateaus, ridges and slopes. You can see big sponges, a huge variety of sea fans, colourful soft and hard corals, schooling trevallies, barracudas, turtles, rays, reef sharks, or if you're lucky even hammerhead sharks! This is a favourite dive site and guaranteed to be an exhilarating dive!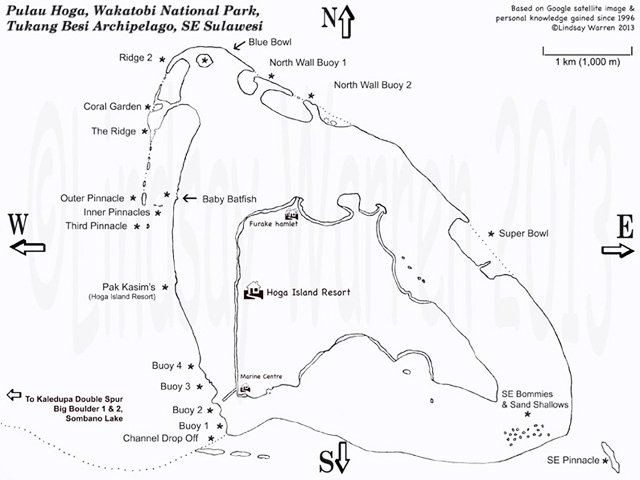 Dive sites Hoga island
The Ridge
This ridge extends out from the top of Hoga Island's home reef. The area often has currents running along it making this a drift dive. One of the best features of this site is the much loved 'crazy corner' where the current rushes around the tip of the ridge. It is here that large schools of pelagic fish such as giant trevally gather to feast of the even larger schools of fusiliers and triggers that reside here.
Inner Pinnacle
These two pinnacles lie close to the Hoga home reef. The pinnacles have a ridge at approximately 15m connecting the two. Large schools of Barracuda are often sighted on this pinnacle as well as crocodile fish and large scorpion fish being prevalent on the top of the pinnacle.
Outer Pinnacle
This is a large pinnacle near Hoga Island with a ridge leading away from it at a depth of 25m. Outstanding corals, big sponges, and a huge variety of colourful soft corals cover the pinnacle and ridge. On this dive you will be surrounded by thousands of fish, from giant trevallies, schooling fusiliers, passing tuna, great barracudas, large napoleon fish and many more. There are also many interesting nudibranches and frog fish for the photographers. This dive also offers the opportunity to look for the very well camouflaged scorpion fish and other critters during the 5m safety stop.
Hoga Channel
This is a great site to visit at high tide when it offers great visibility and an abundance of fish, against a backdrop of spectacular coral. As it is a channel fish come to feed here at high tide as the currents bring plankton to the area, and other fish use it as a highway. This a spawning site for snapper especially at full moon, and we commonly see schooling barracuda, trevallies, napoleon wrasse, bumphead parrot fish along with many more smaller fish in large schools. This is one of the favourite sites around Hoga island.
Sengkang

Sengkang
Sengkang is a medium-sized town located in the former Buginese kingdom Wajo. A friendly Moslim town with many big mosques. From Sekang we have a nice view over Lake Tempe. This is a shallow lake; During a long period of persisting drought the lake dries up. On the lake we'll find the floating villages of the fishermen. This area is also famous for its colourful Buginese silk. Around Sengkan you'll find many traditional silk weavers.

Sights to see:
By motorized canoes you can make a trip on Lake Tempe. You can do this in the late afternoon during sunset or in the morning. Along the river it's pleasantly busy. Children are playing on the riversides, Buginese women do the washing. Hanging bridges cross the river. We literally sail along daily life of the Buginese. We can berth to see the watermelon fields. We also visit one of the floating houses where you can have coffee or tea with a fried banana. The lake is a natural reserve, full with hyacinths and reed. It's a nesting area for about 30 species of water birds.
In Sengkang you can also visit local cottage industry: the Buginese silk weaving. There are often small shops where you can buy some.

Rante Pao - Toraja

Rantepao
Rantepao is the 'capital' of Torajaland. This is the starting point of all your excursions to the Torah villages and the mountains.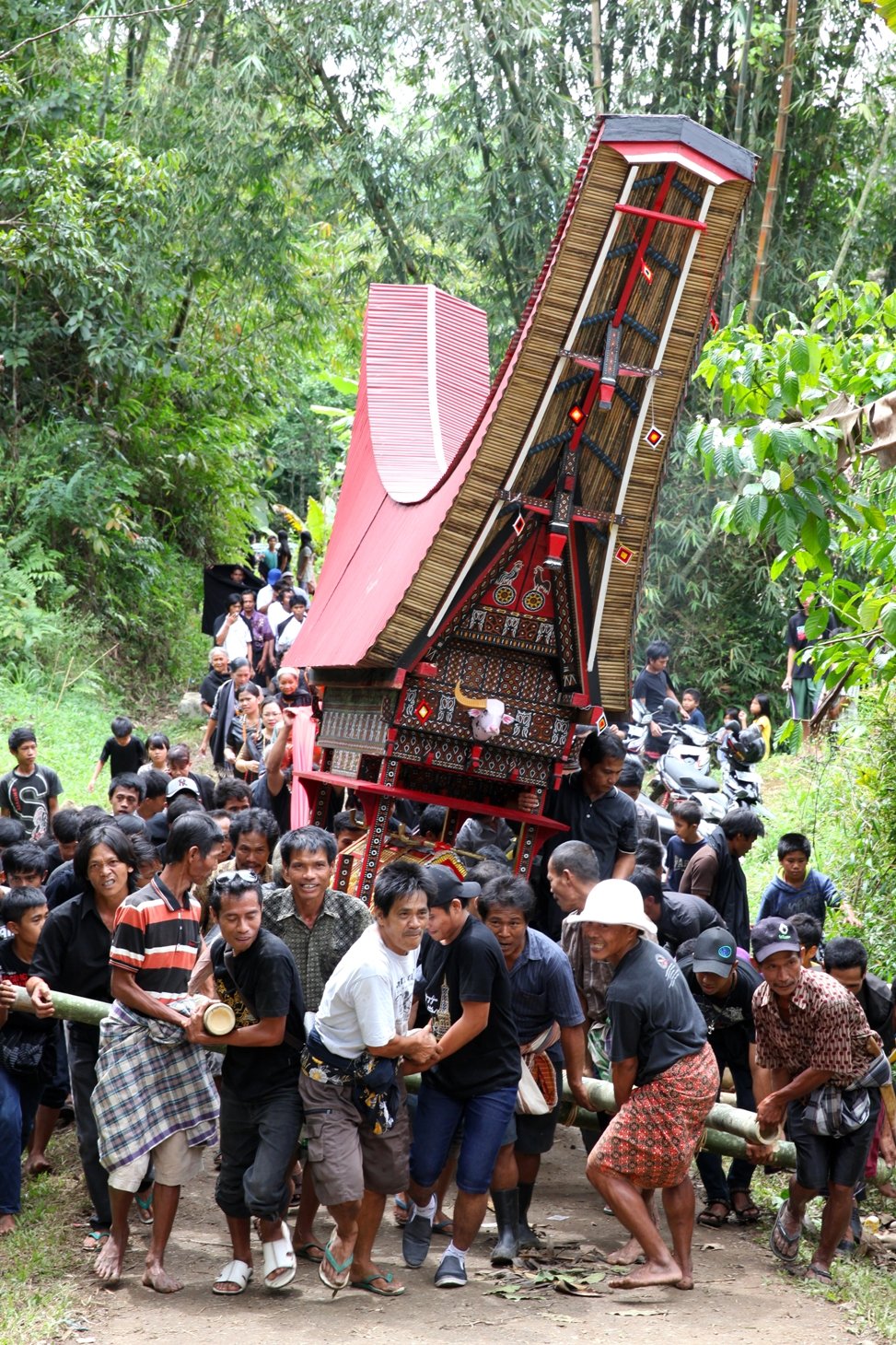 Tanah Toraja
Toraja, or Tanah Toraja is also called the land of the Heavenly Kings. Here, in this part of South Sulawesi, live the Toraja people or people of the mountain. A Christian population, that still follows the rituals and ceremonies of their ancestors, the Aluk Tu Dolo. Toraja is not only known for its mysterious funeral ceremonies but also for its stunning nature. It's because of its high altitude a fertile area. Besides rice fields and bamboo forests there are many plantations. Coffee, cacao, vanilla and cloves grow here abundantly. The typical traditional houses (Tongkonans) with their saddle roofs are still built in the same way as centuries before. And their funeral ceremonies are still very impressive. To reach eternal life there has to be held a ceremony before. Dependent on the deceased family's wealth this may involve an important number of sacrificed pigs and buffaloes. The whole community joins the ceremony, which can sometimes take a full week.

Sights to see:
Those who visit Toraja will experience wonderful nature and interesting culture, unique in the world. We still find a lot of authentic villages in Toraja with beautiful colourful painted Tongkonans. Many cliffs with wooden caskets hanging from the side, coffins of which some date from the animistic period. The Tau Taus stand in the balcony of the tombs to represent the dead and protect their remains. A Tau Tau is a wood-carved effigy of the deceased. Try to find out about the secret of the baby tree: in Suaya stands a centuries old tree, where young children who die before they started teething are placed into a hollowed out space in the trunk.
Funeral ceremonies are held throughout the year. You're always welcome. But these ceremonies are not available on demand... Your driver and/or guide will inform you about a coming ceremony. Please bring a small gift when you attend a ceremony.
PLEASE NOTE that part of the ceremonies is the slaughtering of buffaloes and pigs! This is still done in their traditional way, which not directly corresponds with our Western customs.
You'll also visit villages like Sa'dan where the Toraja women weave the traditional ikat.

It's a particularly suitable area for walking and hiking. You can go for a few hour walk, a day, but also do a multiple day trekking. In that case you will stay overnight at a local people's home. The trekking goes through authentic villages and along beautiful rice fields. A trekking through the nature and culture of this exceptional and unique small part of Indonesia. You can also go rafting for a day or several days on the river Sa'dan.

Try the Pa'piong dish during your stay in Toraja: an in bamboo prepared Toraja dish. And of course it goes together with a bamboo mug with balok, palm wine from the eagle palm.

Pendolo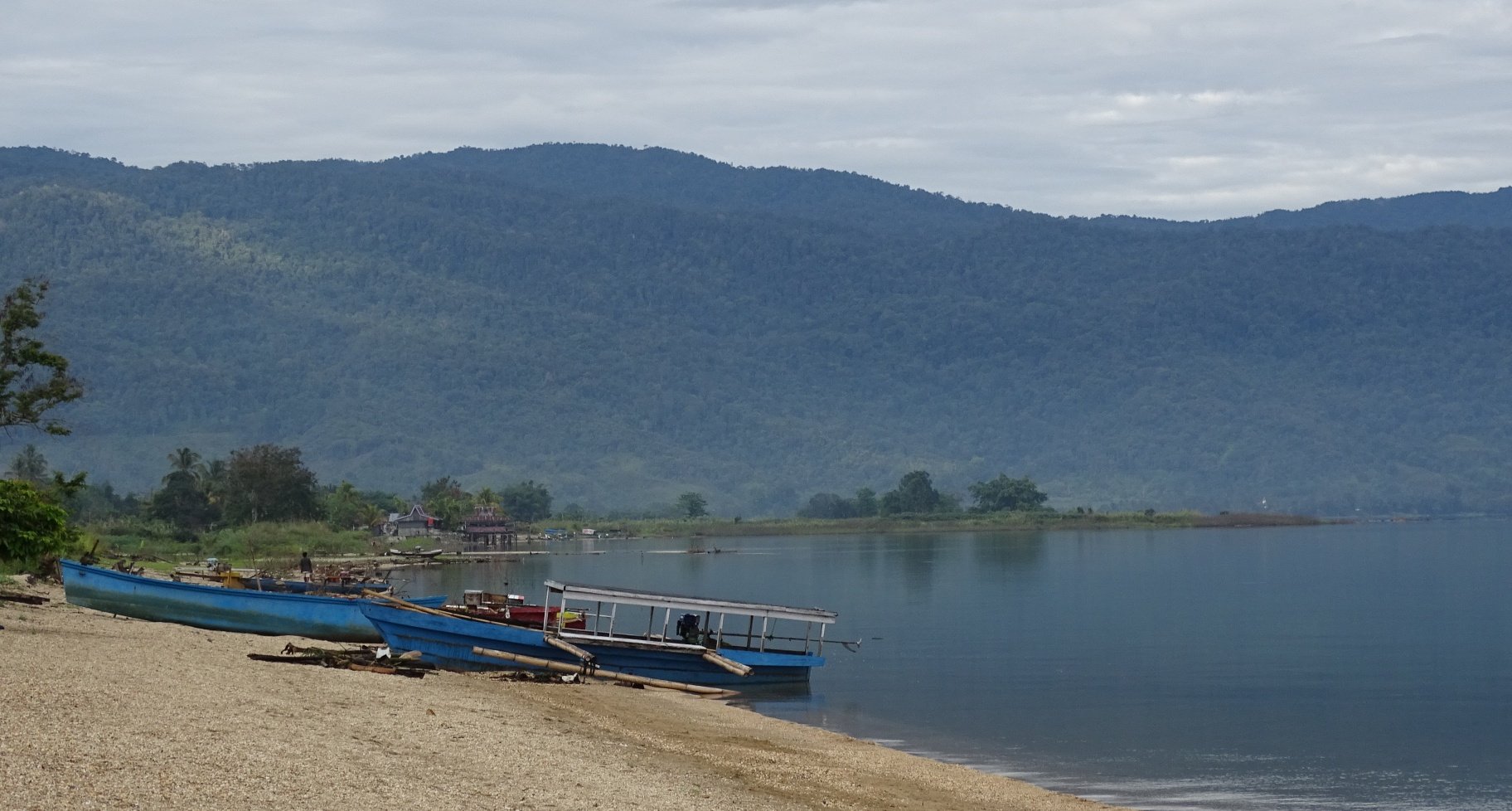 Pendolo
The village Pendolo is located souh of Lake Poso in central Sulawesi. The village in itself does not have much to offer to Western tourists. We regularly use one of the simple accommodations in Pendolo on the way from Tanah Toraja to central Sulawesi. This route takes some 8 hours including lunch and photo stops.


Tentena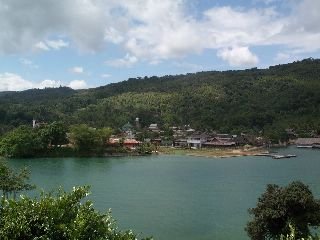 Tentena and lake Poso
Tentena is a small town near the northern tip of Lake Poso. Where the Poso River empties the lake, the Pamona Bridge connects the two sides of Tentena.
Tentena is considered the starting point for many excursions in the region, for example to the caves of Pamona, the waterfalls of Salopa and Sulewana, the Lore Lindu National Park and Lake Poso.

The recently discovered Saluopa waterfall consists of jungle-lined cascades interrupted by waterfalls and has a natural pool. Near the waterfall are some transmigration villages, most of which are Balinese. Complete with temples you imagine yourself here in Bali.

Lake Poso is located in the southern part of central Sulawesi, Indonesia. The lake is 515 meters above sea level. It takes advantage of the cool mountain breeze resulting in mild tropical days with cool nights.

The lake has warm and crystal clear water. During a boat trip on the lake, the captain will always throw some coins in the water to appease the dragon of the lake, the Indonesian cousin of the Loch Ness monster.

The region is an unexplored and quiet area, with few tourists. According to local legend, here heaven and earth were connected by a rope.

On the eastern shore of the lake is the sandy headland Tando Bone, where our favorite Tanda Bone resort has several wooden lakeside bungalows.
Doda, Besoa valley, Lore Lindu national park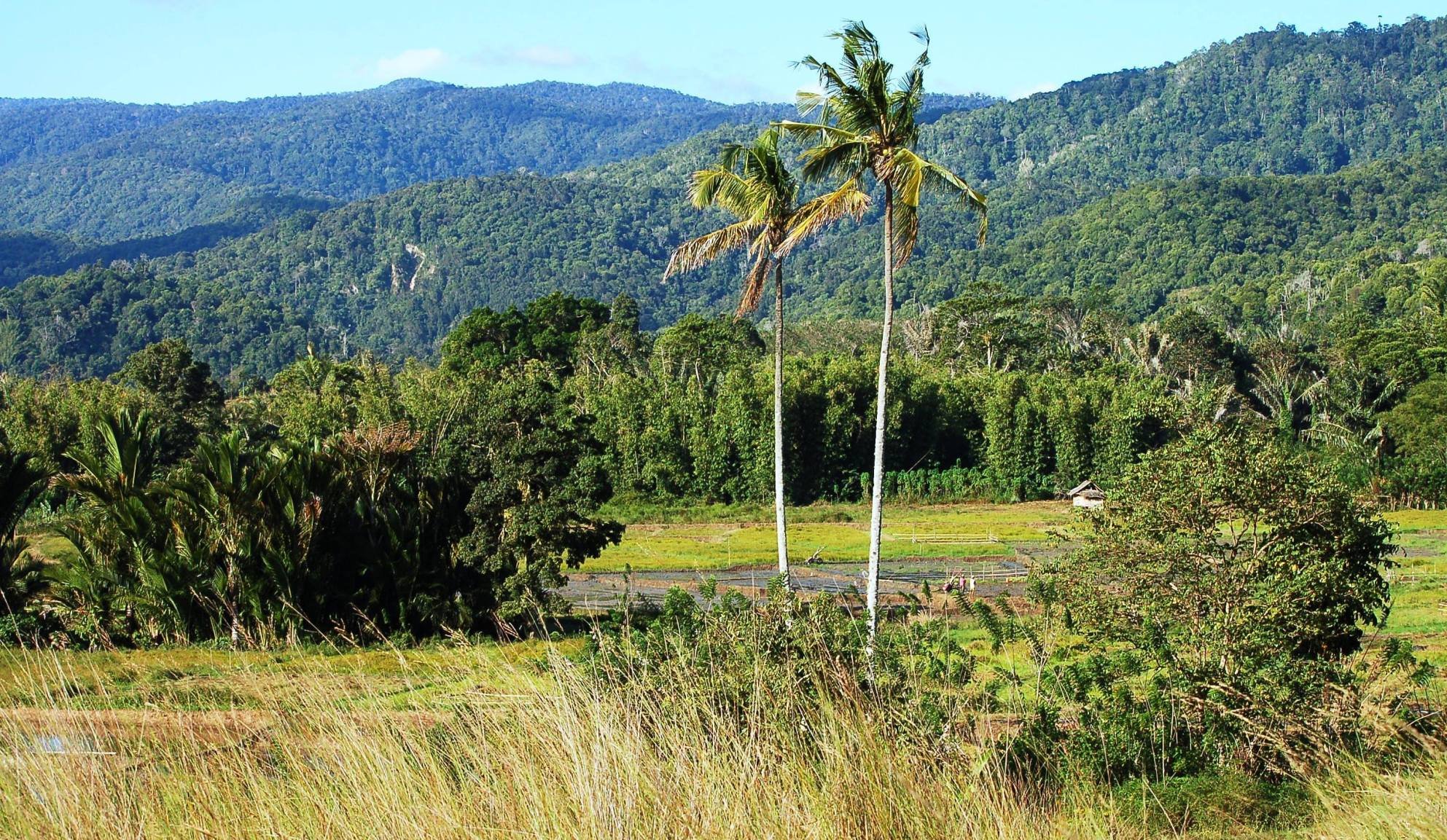 Doda, Besoa valley
The Besoa valley borders the national park Lore Lindu. From Doda you can make an excursion to the megaliths in the Besoa vallei or go for a drive, walk or trekking through the beautiful nature of Park Lore Lindu. Lore Lindu a great area for birdwatchers.
Palu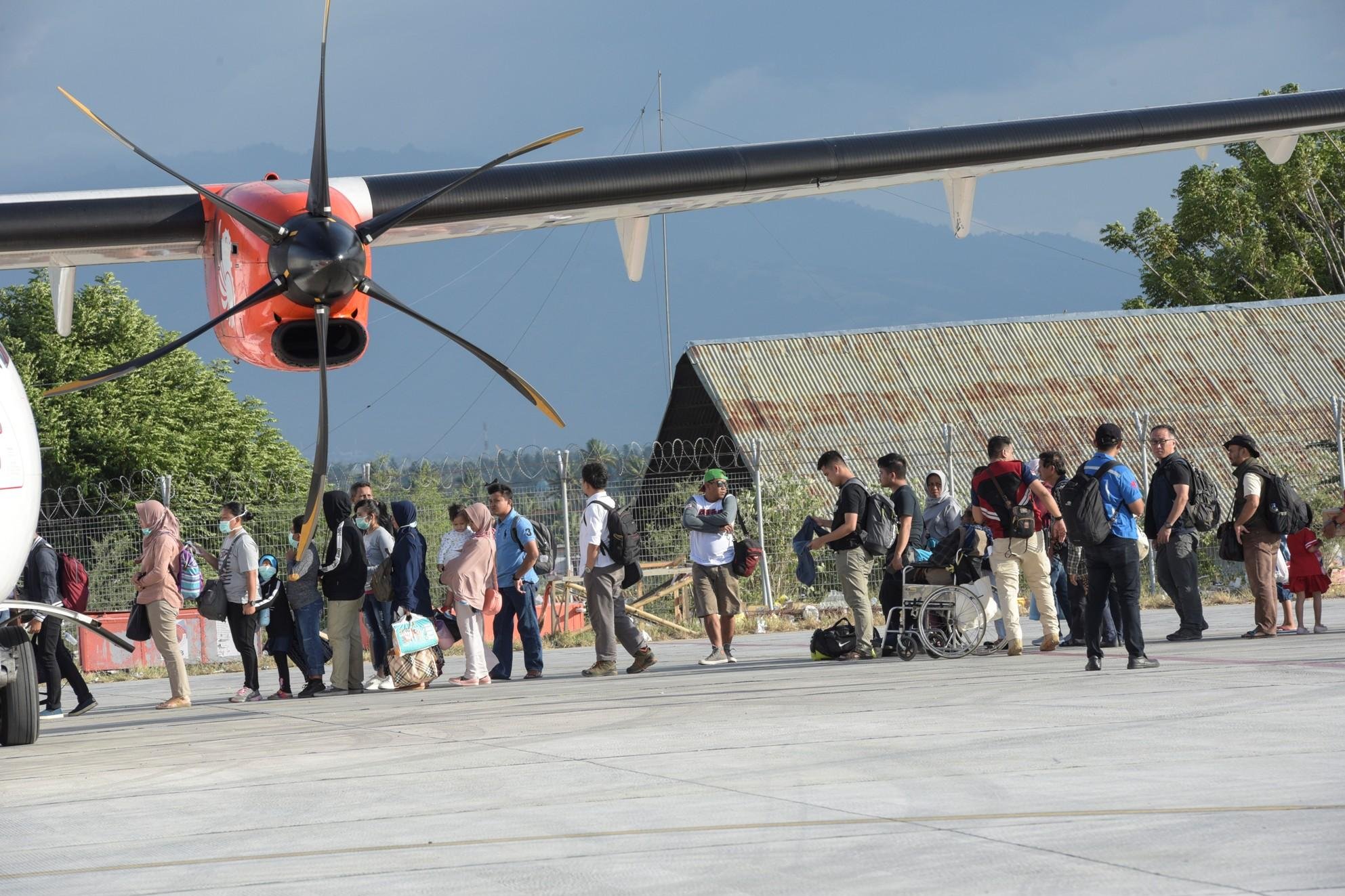 Palu
The city Palu hasn't got anything to offer to tourists except for the airport.
Garuda flies from Palu to Makassar (and then further to Manado) and Wings air to Makassar and via Luwuk to Manado.
The airport is at about an hour drive from the Prince John resort in Dongala.

Manado

Manado
Manado is the capital of North Sulawesi and counts over a half million inhabitants. It's the perfect base for trips to the Minahassa mountains, Tangkoko jungle, but mainly known for Bunaken national marine park.
Lembeh strait and the island Bangka can also easily be reached from Manado.
The city itself hasn't got much to offer. Animal lovers'd better not go to the market. People from Manado eat anything with 4 legs. On the market they sell dogs for consumption…

Tomohon

Tomohon
Tomohon is a city at about 1,000 meters above sea level in the Minahassa highlands. It is relatively cool and the starting point for the tours in the Minahassa. The majority of Minahassa people practice strict Catholic beliefs. In the weeks around Easter you will see countless crosses along the roads and in the villages. Because of the cooler climate, a lot of fruit and flowers are grown in and around Tomohon. Every year, in August, the Tomohon Flower Festival is organized.
Donggala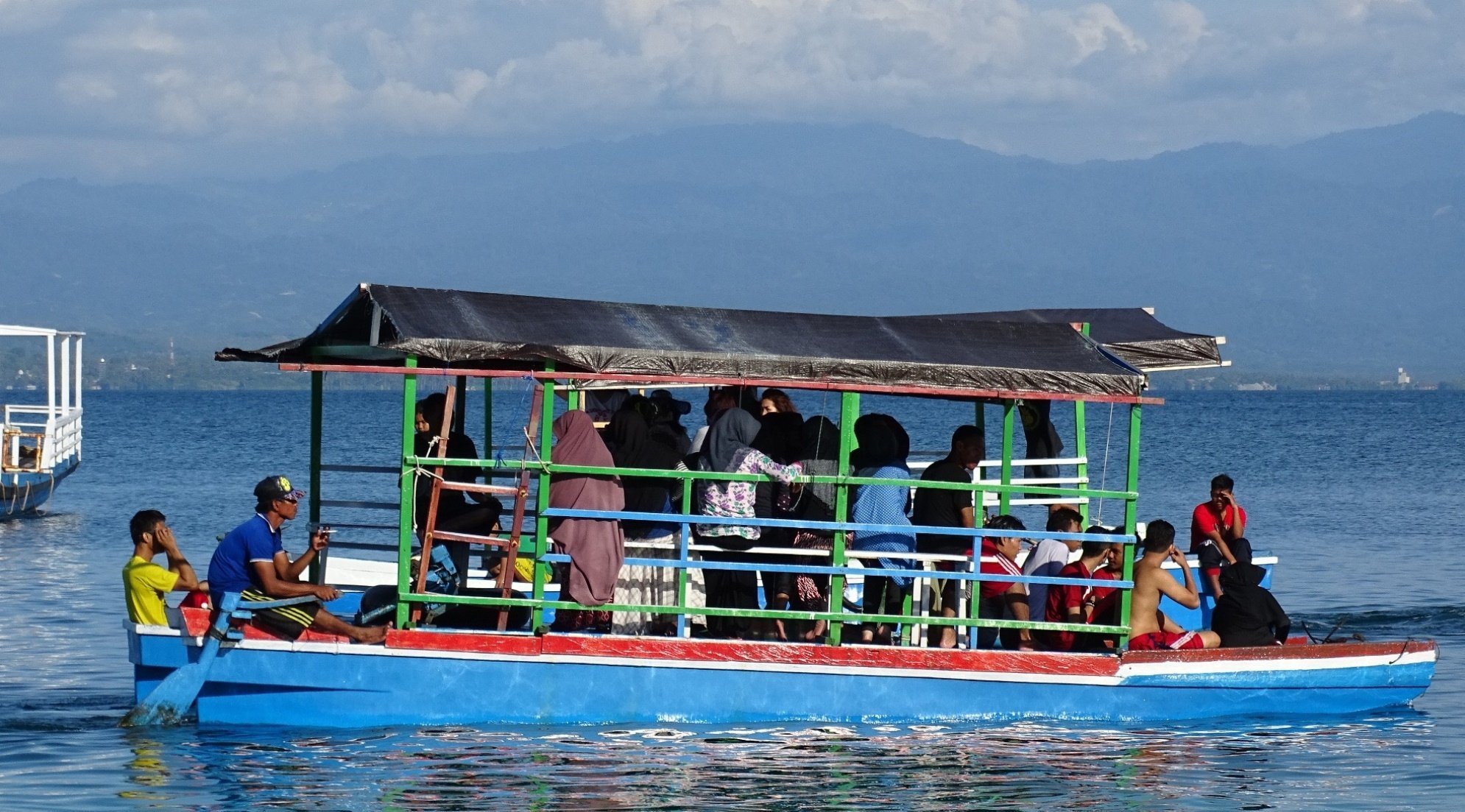 Donggala
The former fishing village Donggala has a beautiful coastline at Tanjung Karang. Like at many other nice places close to a city, it's on Sundays pleasantly crowded with local day and weekend tourists.
From the tasteful Prince John dive resort you can make beautiful dive and snorkel trips.
Tangkoko
Tangkoko
The Tangkoko Batuangus Nature Reserve is a nature reserve in Indonesia. It is located in the province of North Sulawesi on the island of Sulawesi. The area is 8700 ha and there are three mountains Gunung Tangkoko (1109 m), Gunung Dua Saudara (1361 m) and Gunung Batuangus (450 m).
Source: Wikipedia