Round trip 21days Bali & Gili - culture, nature and snorkeling
A delightful 3-week individual tour across Bali and the quiet bounty island of Gili Meno, where you can visit all kinds of cultural attractions during the travel days and snorkel during the beach days.
You will get to know the Balinese culture, visit several temples, including the Pura Ulun Bratan in Lake Bratan, the traditional Bali at Klungkung and you can choose from various optional excursions. For example, go for a day of relaxed cycling, climb the Batur volcano or go on a white water raft. Beautiful coral, colorful fish and probably also turtles can be spotted at Menjangan and at the Gili islands. You will almost certainly spot manta rays at the islands of Nusa Lembongan and Nusa Penida.
This roundtrip is just an example of what your trip may look like. We are happy to tailor the trip to your wishes.
Target prices
€ 1.975 p.p. based on 2 persons in low season
€ 2.275 p.p. based on 2 persons in high season
€ 1.875 p.p. based on 4 persons or more in low season
€ 2.275 p.p. based on 4 persons or more in high season

Including:
•overnight stays incl. breakfast
•transportation by AC minibus or car, including fuel
•English or Dutch speaking guide during the travel days
•Mentioned excursions and entrance fees

Exclusive
•Intercontinental flights
•Not mentioned or optional excursions
- Snorkeling at Menjangan € 72 p.p.
- Morning excursion spotting dolphins at Lovina € 60 p.p.
- Day excursion Mountain Bike tour € 66 p.p.
- Batur volcano trekking € 90 p.p.
- Excursion Uluwatu temple, Kecak dance and fish dinner in Jimbaran € 65 p.p.
•Lunches and dinner
•Expenses of a personal nature
•Tips
•Booking costs and contribution Calamity Fund (€ 30 per booking)
•SGR contribution € 5 per person
•CO2 compensation € 22 per person
•Travel and cancellation insurance (mandatory)
Day 1 flight Amsterdam-Denpasar

Garuda Indonesia flies non-stop from Amsterdam to Jakarta with her new Boeing 777-300 ER. Experience the hospitality of the Indonesian culture on board of Garuda Indonesia, the national flight company of Indonesia. This direct flight takes you in 13 and a half hour from Amsterdam to Jakarta. Departure Amsterdam around midday, arrival Jakarta early in the morning the following day. Your connecting flight leaves about 2 hours later and is a ca 2 and a half hour-flight. Max. weight: 30 kg.
Day 2 Arrival on Bali and transfer to hotel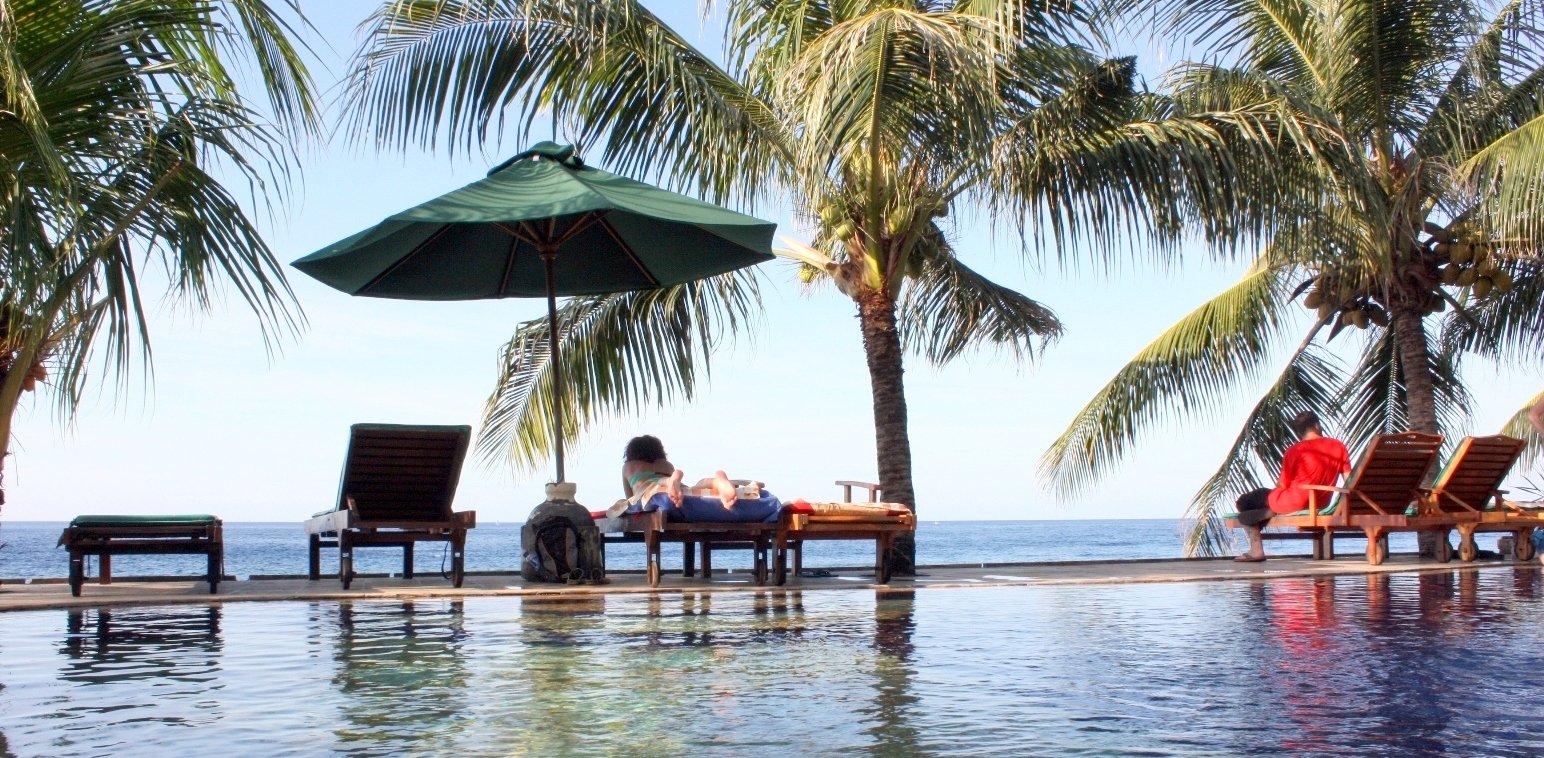 Selamat datang di Bali, welcome to Bali! The island of the 1000 gods. A true paradise in the largest archipelago in the world. The Hindu island has a friendly population and is rich in natural treasures. Colorful ceremonies are held daily. You will find lively coastal towns but also little-visited authentic villages with their many temples. There is plenty to do and experience in Bali: cycling, hiking, cooking class or pampering yourself in one of the many spas. When you arrive at Ngurah Rai airport, if you have an international flight, you must first go through the immigration and customs services. Outside your driver will be waiting for you. He will take you to your hotel. Overnight in Sanur. Sanur is a former fishing village on the southeast coast of Bali. This town is less crowded than Kuta, Legian and Seminyak. The lively Sanur is a pleasant destination. It has beautiful sandy beaches and many shops, restaurants and terraces. Most beachfront hotels are located on a long footpath along the sea.
Day 3 Sanur - free day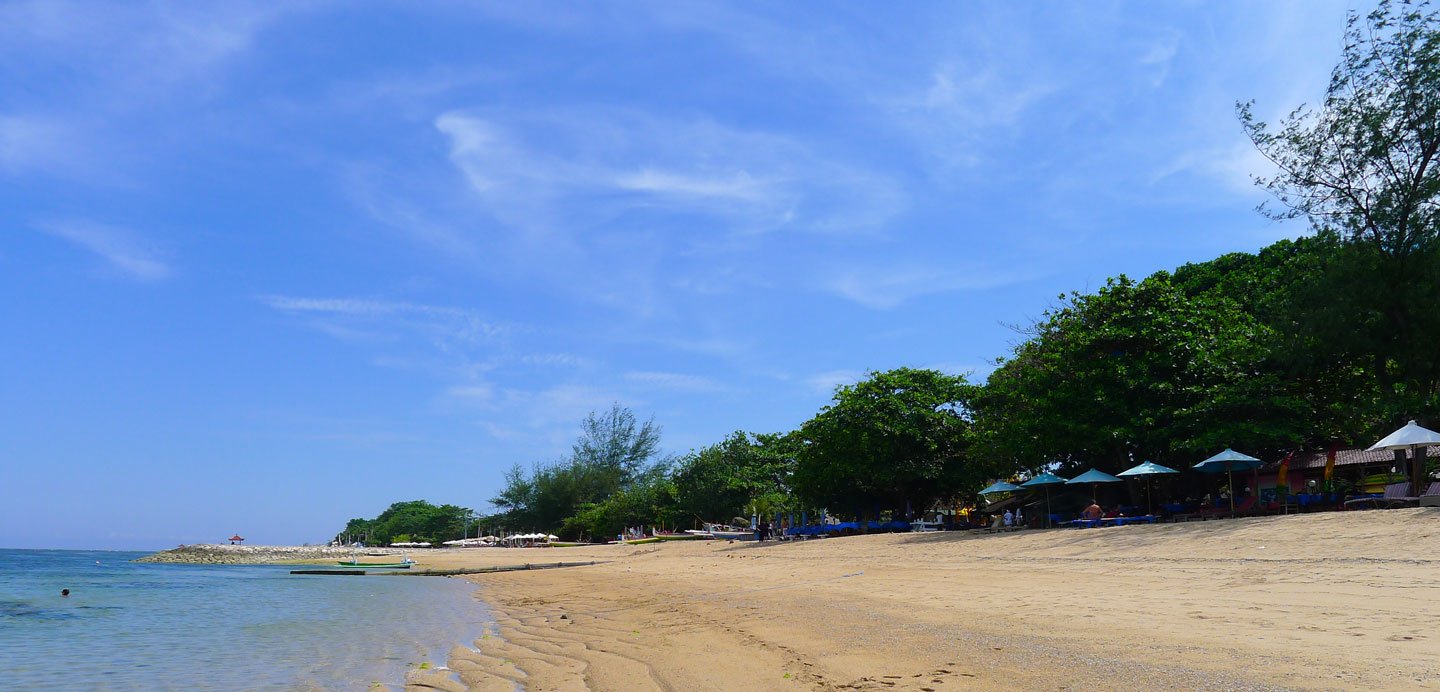 There's nothing on the program today. You can lounge around the swimming-pool or on the beach. Sanur has got a very nice street with lots of little shops and restaurants. In some restaurants performances are given during your dinner. You find the most delicious small fish restaurants along the beach. Overnight in Sanur.
Day 4 Transfer en excursies onderweg van Sanur naar Pemuteran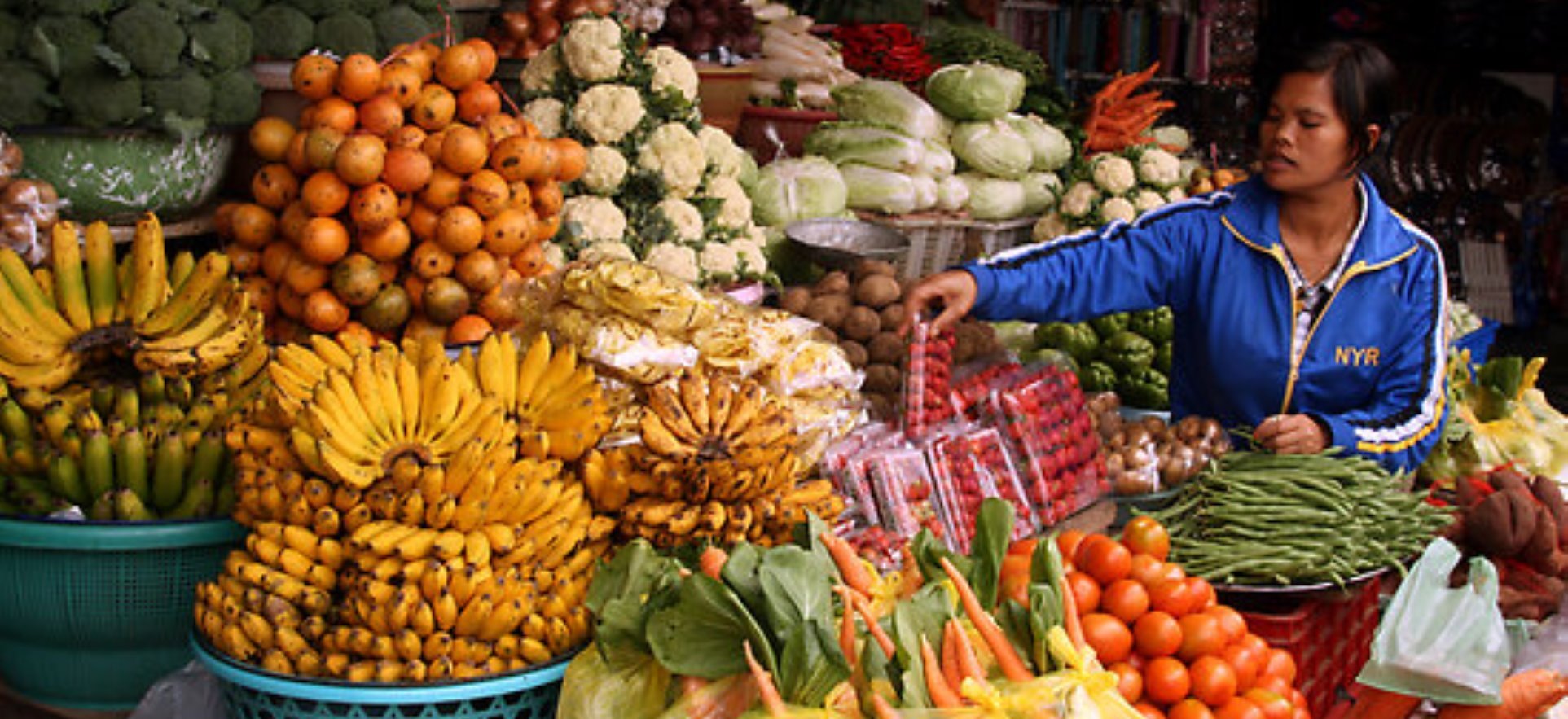 While moving your accommodation to North Bali you will experience a day full of beautiful pictures of enchanting Bali: You will visit the monkeys around the temple of Alas Kedaton, the fruit market of Bedugul, the Ulun Danu Bratan temple at Lake Bratan and the beautiful rice fields at Munduk.
Day 5 (Optional) Half day snorkeling Menjangan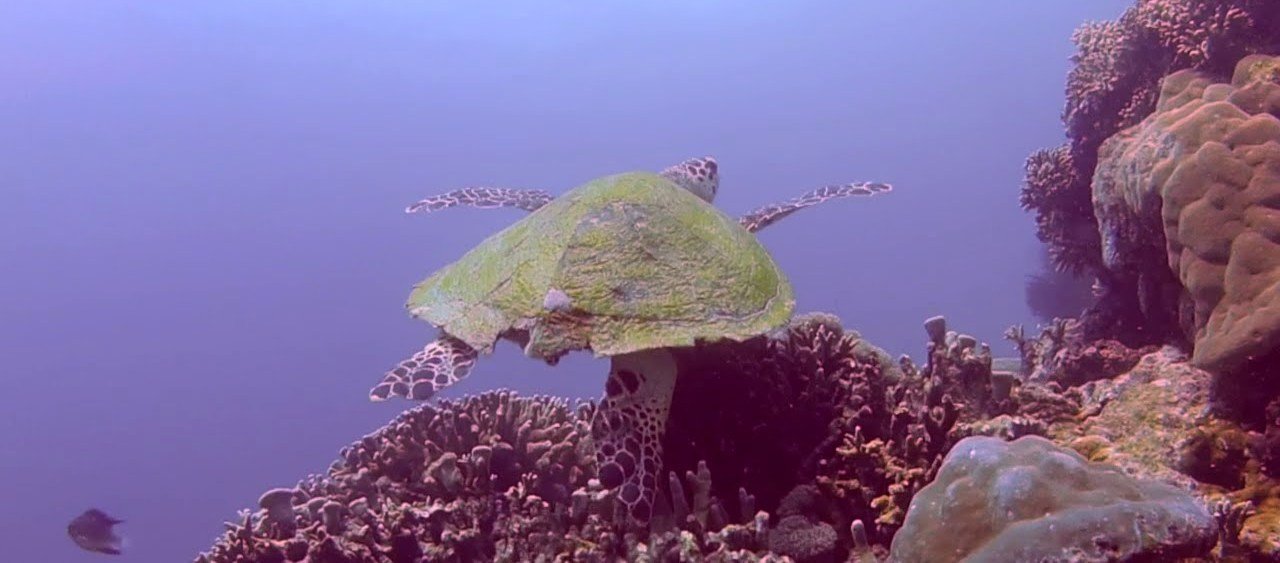 At your choice: a morning or afternoon excursion to the island of Menjangan. You will take a boat in half an hour to the island, where your 'captain' will show you the most beautiful snorkeling locations. Expect today: beautifully colored coral, at least one turtle, nemos and countless other colored fish! A lunch box will accompany you during the morning excursion.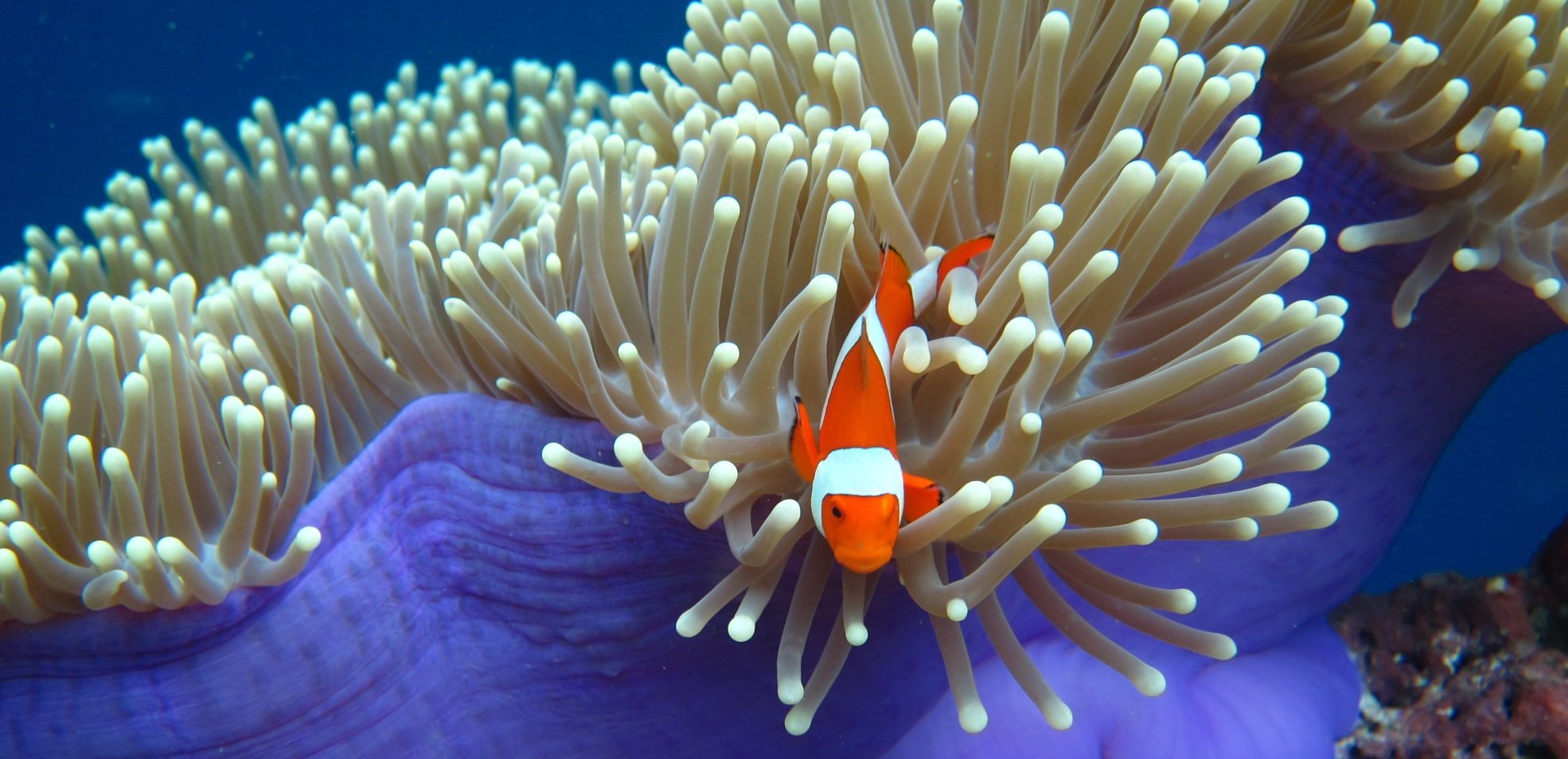 Day 6 (Optional) Ochtendexcursie dolfijnen spotten bij Lovina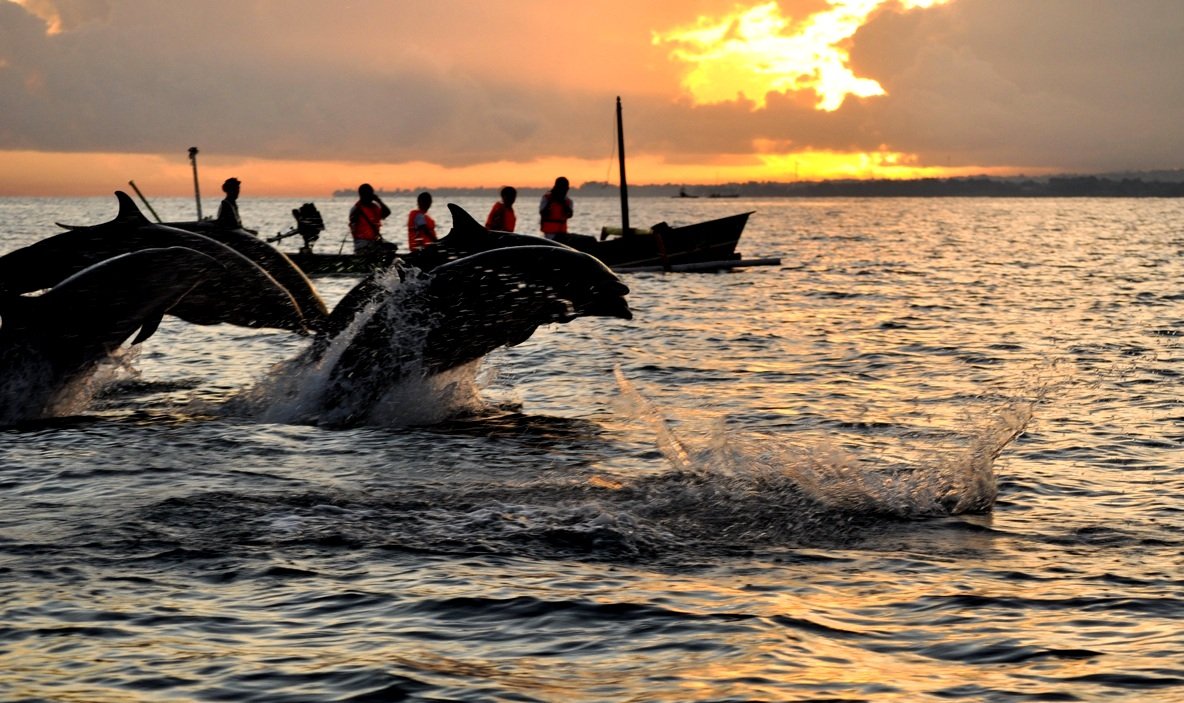 From your hotel in Pemuteran you will be picked up in the morning around 05:00 and taken to the beach at Lovina. From Lovina you leave around 06:00 in the morning with a boat to the area where the dolphins show early in the morning. Especially in the fall there are larger schools of dolphins, while in the summer months sometimes only a few can be spotted.
Day 7 Day 9 (Optional) Pemuteran - free day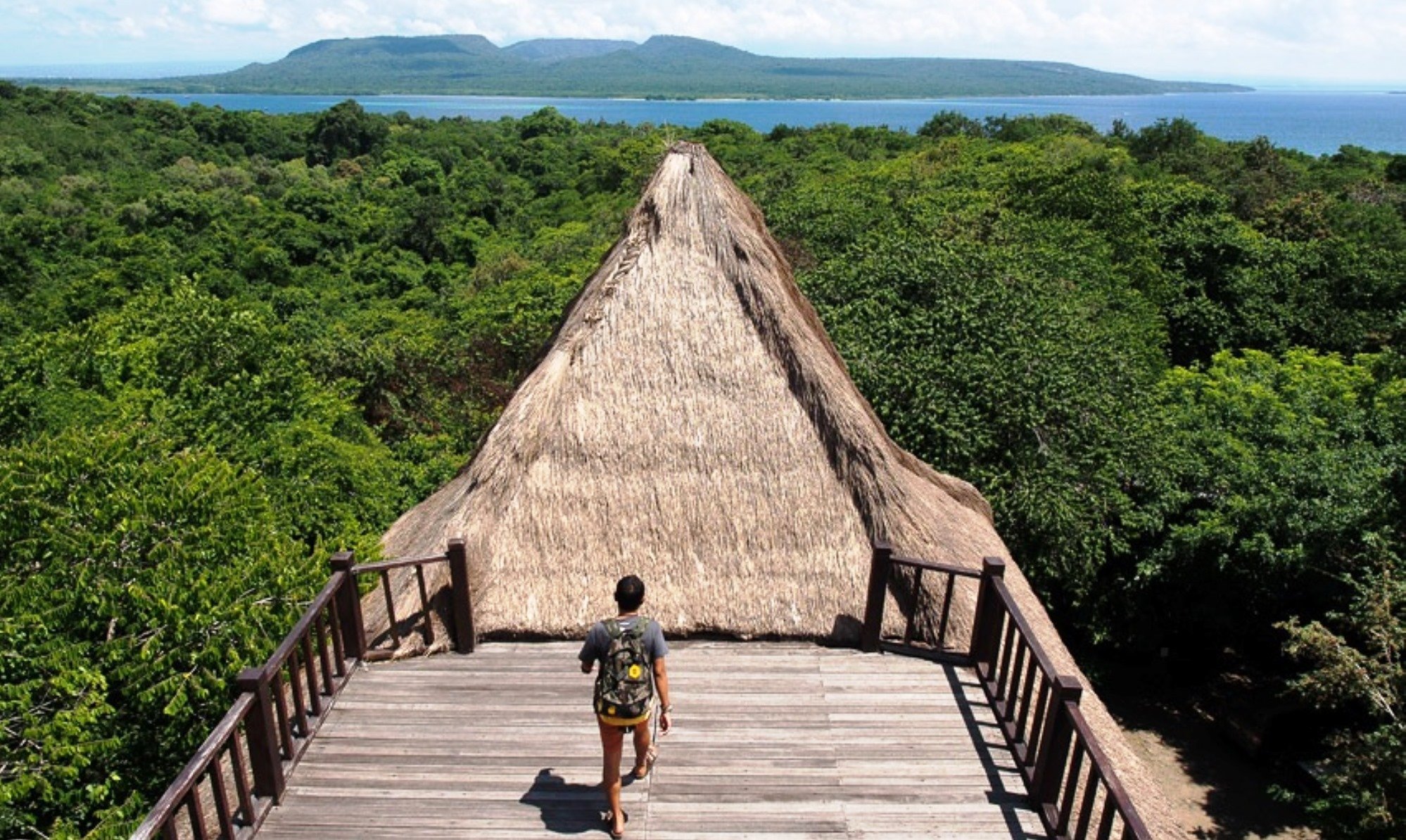 Another delicious free day. You can hire a bike or a moped at the hotel and be your own tour guide today. The north of Bali is very nice and quiet. You could also make a walk in the National park. Overnight Pemuteran.
Excursies onderweg van Pemuteran naar Ubud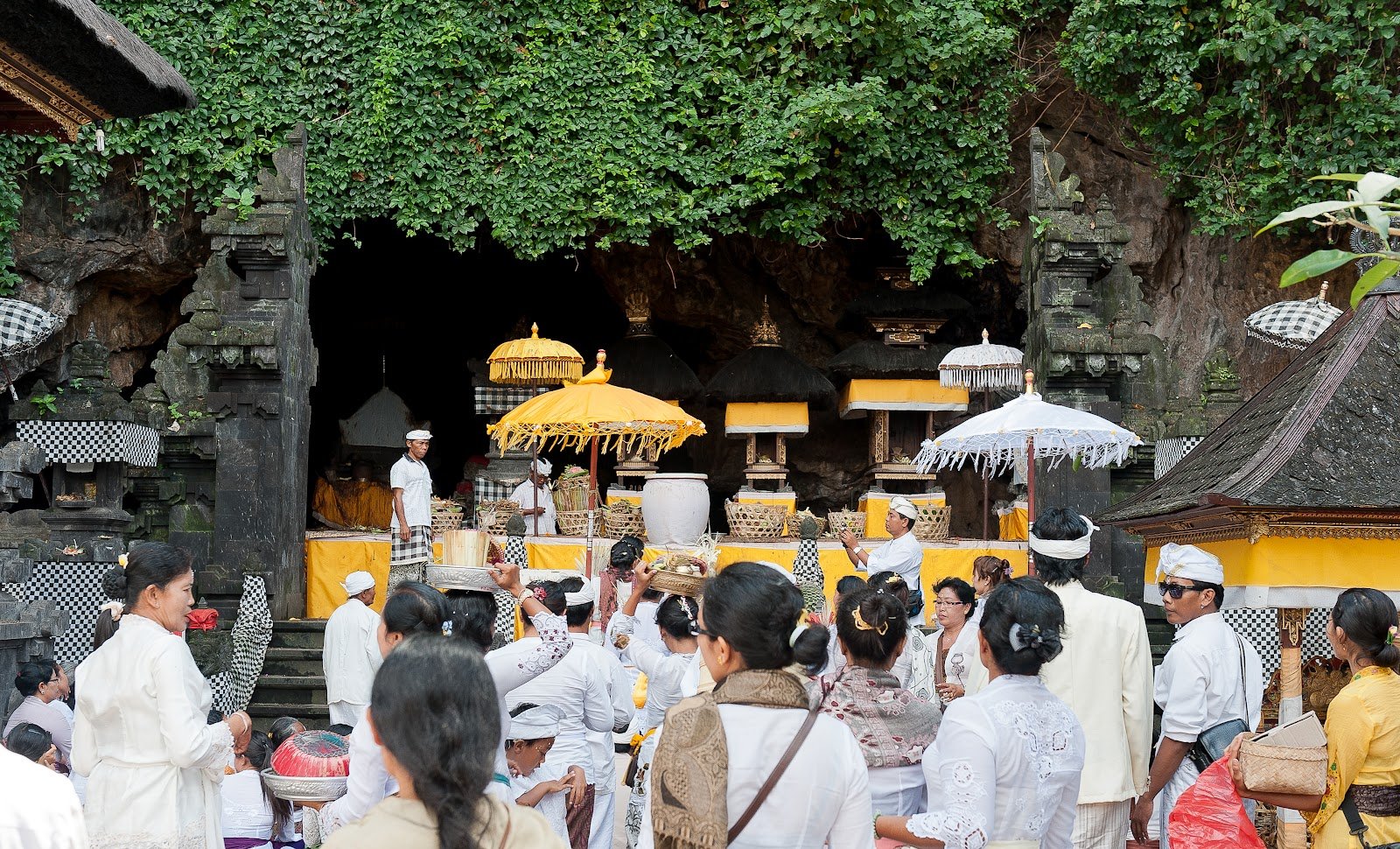 Departure from your hotel after breakfast. You have access to a car with a driver and a Dutch or English-speaking guide throughout the day. Along the way you will of course stop at the mountain village of Kintamani with the fantastic view over the Batur volcano and the lake. Then visit the old courthouse and water palace at Klungkung, Goa Lawah temple and your driver will drive you to the traditional village of Tenganan. The residents of Tenganan are Bali Aga. They still live according to the old rules of animism, before the emergence of Hinduism. Overnight in Ubud.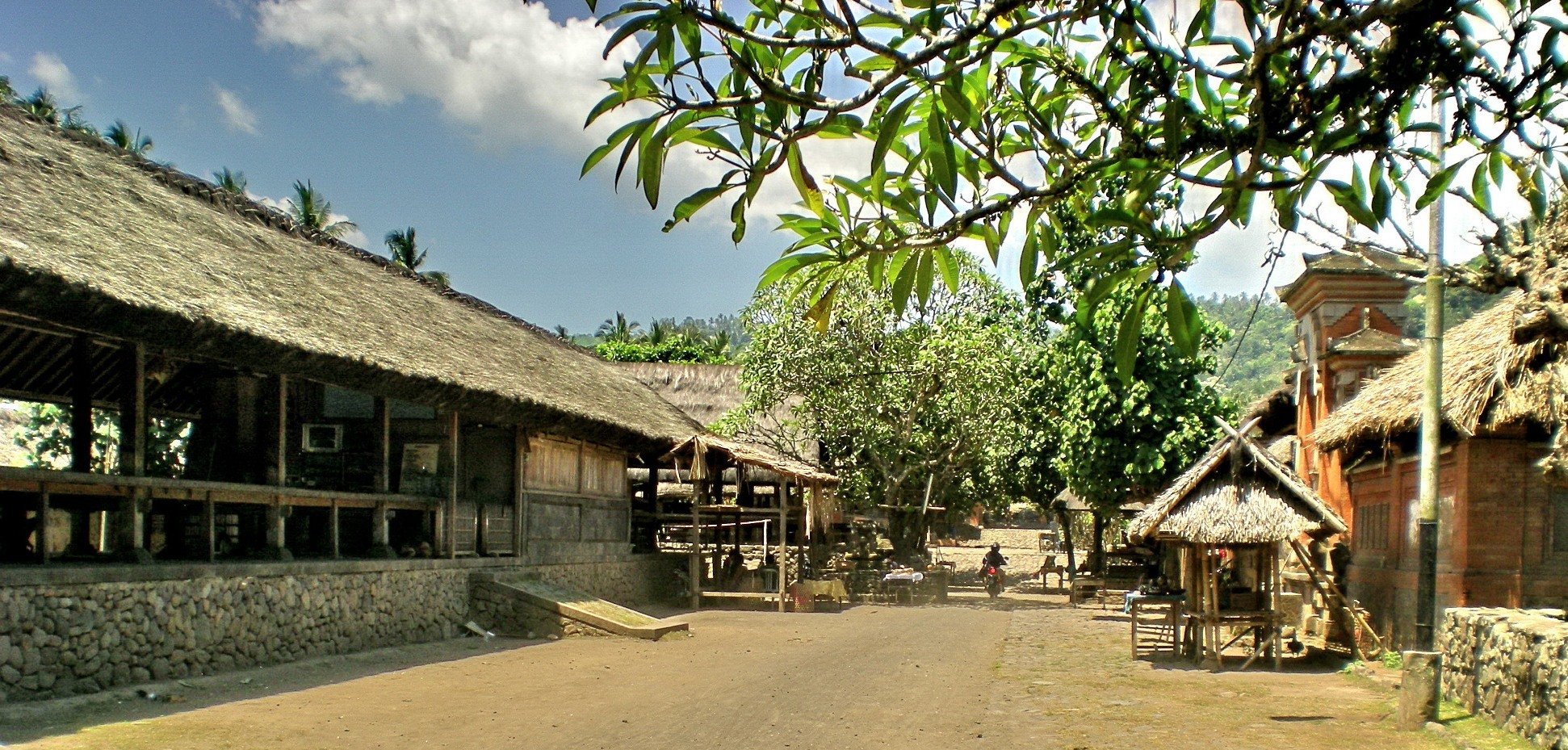 Day excursion Mountain Bike tour

This mountain bike tour takes you from Pengotan, on the southern flank of the Gunung Batur volcano, on roads you would otherwise never visit. You will pass rice fields, villages, temples and bamboo forests. Under the guidance of experienced guides, you will arrive at the village of Apuan after 26 kilometers of downhill cycling. The tour includes hotel transfers, lunch and good bicycles. Children from 10 years old. Departure from hotel between 7:30 AM and 8:30 AM for Kuta and Sanur area and around 9:00 AM for Ubud and area.
Day 10 (Optional) Batur vulkaan trekking

To watch the sunrise from the top of the Batur volcano, you will be picked up from your hotel around 02:00 AM and taken to the starting point for climbing Batur Volcano. At 4:00 am the hike starts to the top of the volcano. Under the guidance of a local guide it is two hours to the top and two hours back. At sunrise you have a beautiful view of the volcanic landscape and Gunung Agung. When you return to the starting point, you can freshen up. You will be driven back to your hotel in South Bali. The hike includes guides and snacks. Advice: bring good walking shoes, long pants, a sweater, sunscreen and good condition. Departure from the hotel at 2 am. Minimum number of participants: 2
Day 11 Ubud - free day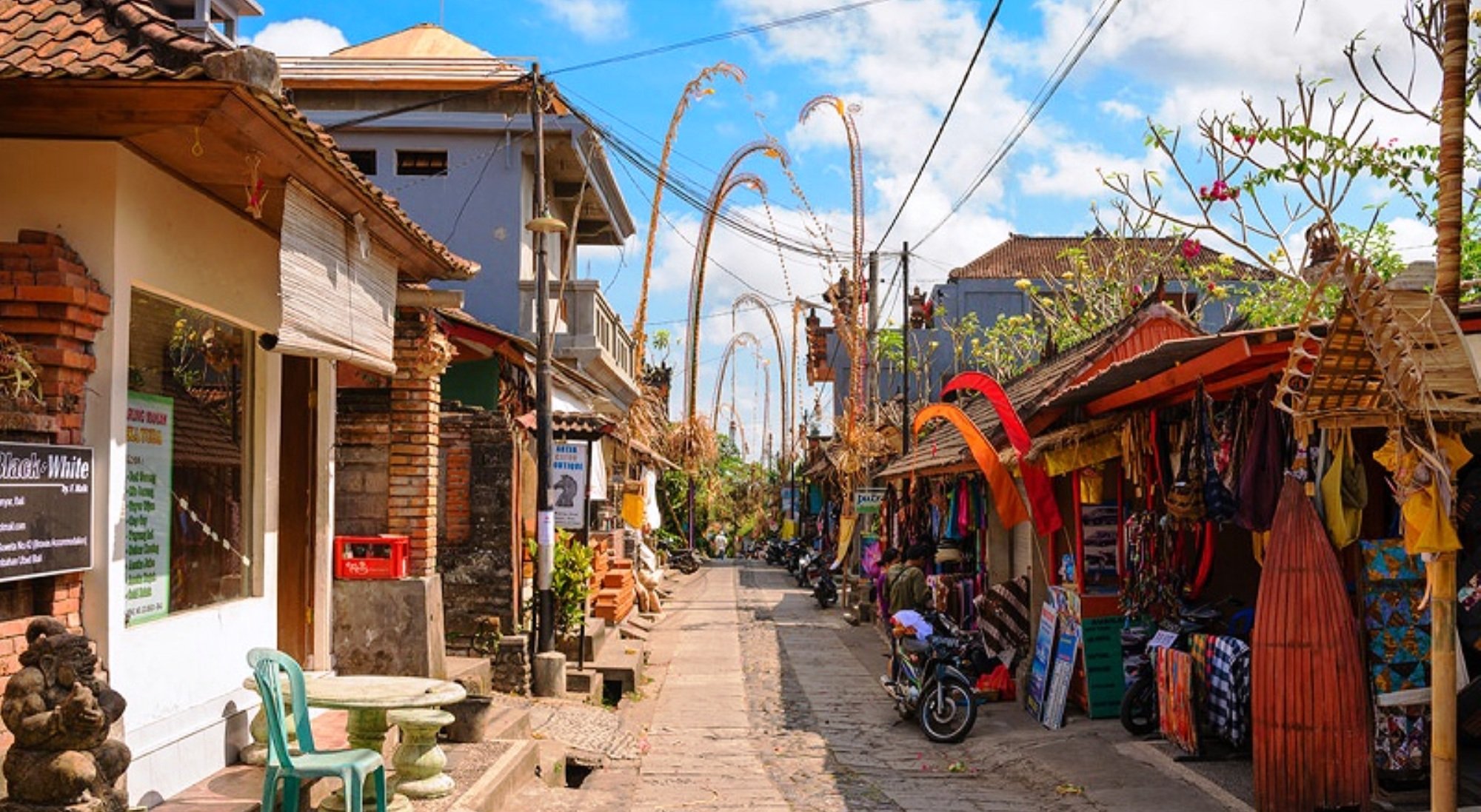 Ubud is a nice place to go shopping and visit the numerous ateliers. The morning market (until 9 o'clock) is a real feast for the eyes with all those vegetables and fruit stalls and you step right into the middle of daily life in Ubud. You can also go for a walk through the rice fields. The Campuhan ridge walk is known everywhere and goes partially over a ridgeline with stunning views. Or you can book a Green Bike tour, a two hour ride on E-Bikes not far from Ubud. Rafting on the Ayu river is possible too. And of course you can also enjoy a Balinese massage in your hotel... Overnight in Ubud area.
Day 12 Fastboat Bali-Gili Meno inclusief transfer naar de haven

At the agreed time, you will be picked up in a shared shuttle bus and taken to the port of Padangbai. The 09:00 or 11:00 fastboat takes you in an hour and 45 minutes to Gili Meno. When you arrive on the island you have to walk to your hotel yourself, or you can rent a Cidomo, a horse and cart. Overnight on Gili Meno.

Day 13 Gili - free program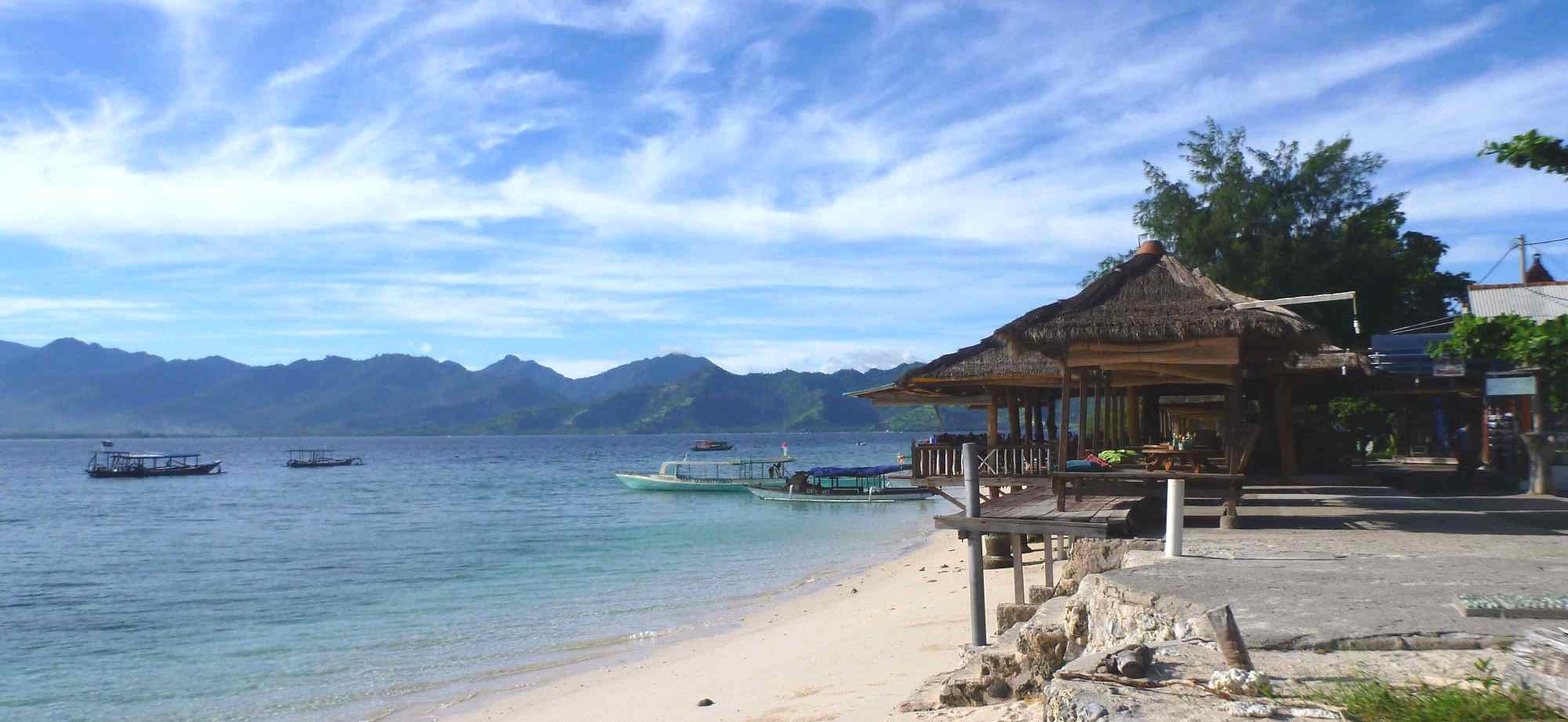 The Gili Islands offer a variety of options. Most vacationers visit the Gili's for diving or snorkeling. You can step straight into your tropical aquarium from your hotel room! The islands offer numerous dive centers where you can also take a test dive. Other possibilities are a surf workshop or lazing by the beach.
Dag 14 Gili - free program

Enjoy the underwater world, the beach and the delicious food!
Dag 15 Fastboat Gili Meno- Nusa Lembongan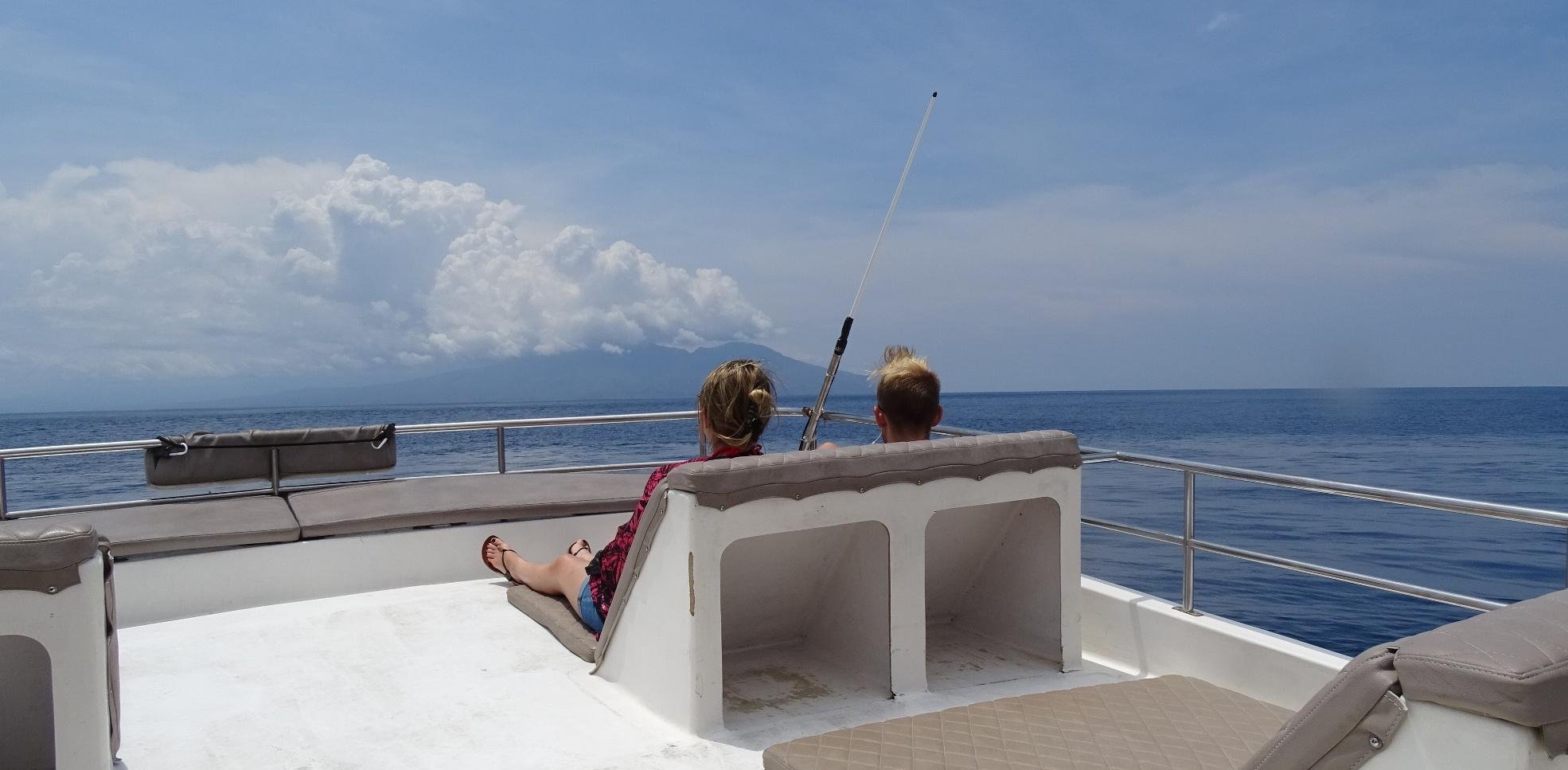 You make sure to be ready for the Eka Jaya fastboat from 11:00 to Nusa Lembongan for half an hour before the stated departure time at the jetty. At Nusa Lembongan beach, you will be transferred to your hotel in a shared shuttle.
Dag 16 Nusa Lembongan - free program

There is nothing scheduled for this day (s). At Nusa Lembongan you can have fun for days. Mantas are a challenge for experienced divers (there is a lot of current)! Snorkelers can also spot Mantas at Nusa Penda all year round. And there is much more to dive and snorkel. Other Activities: Kayaking, (kite) surfing, walking and of course relaxing.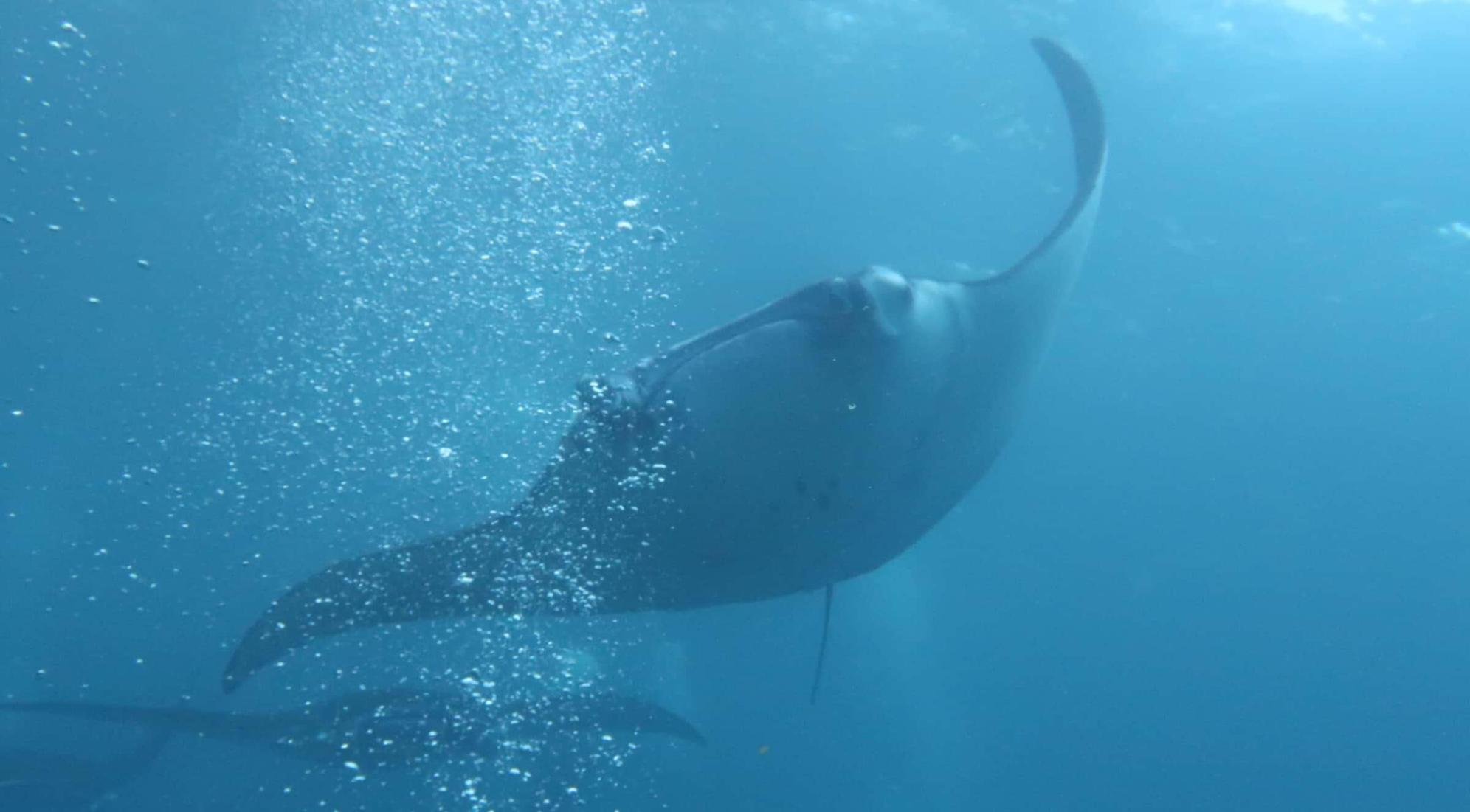 Dag 17 Transfer and fastboat Nusa Lembongan to Bali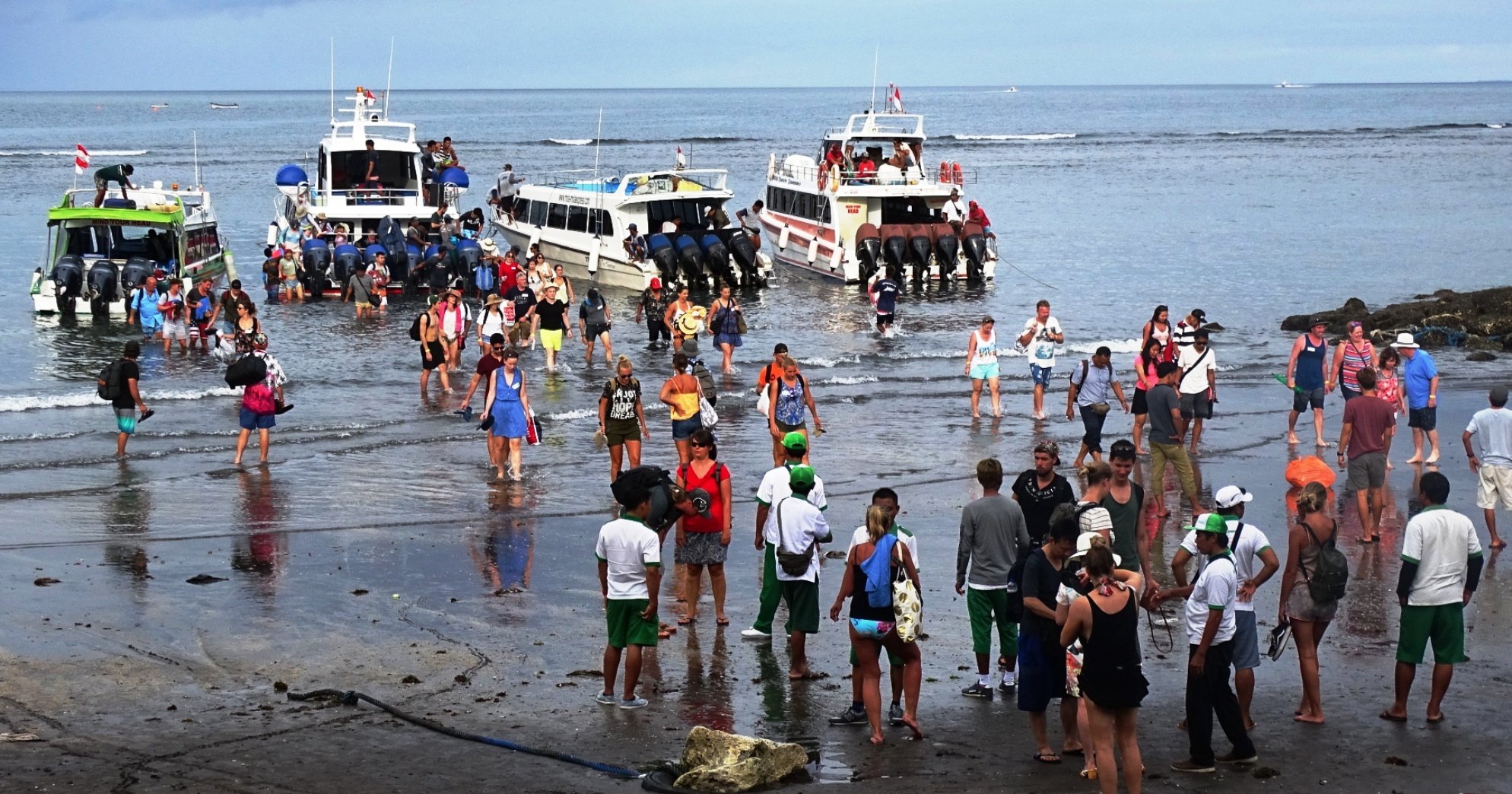 With the fast speedboat you sail back to the 'main land' of Bali. Your driver is already waiting and will drive you to your hotel.
Day 18 Sanur - free day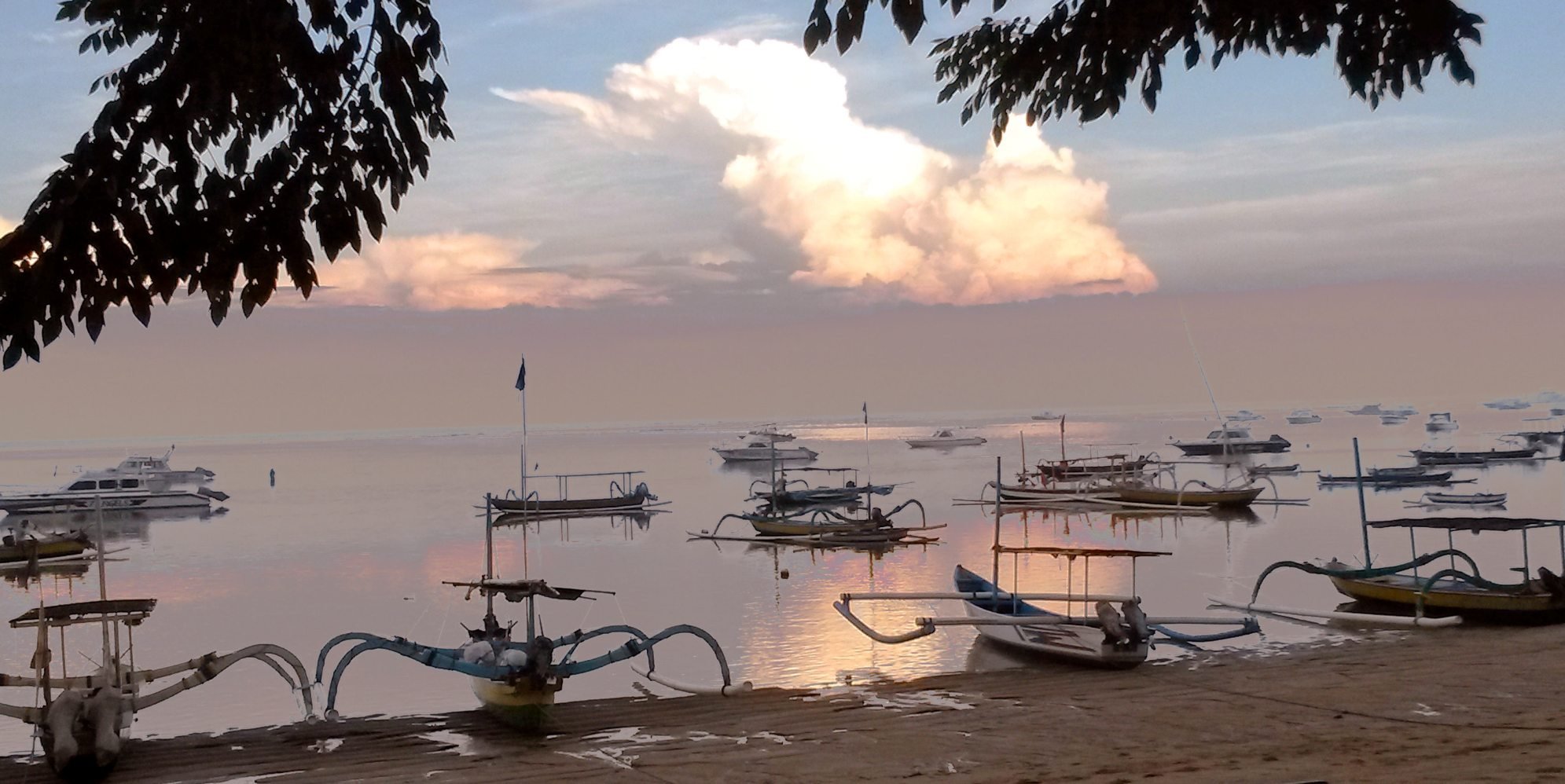 Like yesterday there's nothing on the programme today. You can relax at the hotel or use the following link for an excursion
Bali excursies
Maybe a full day snorkeling trip to Nusa Penida?
Day 19 (Optional) Excursion Uluwatu temple, Kecak dance and fish dinner in Jimbaran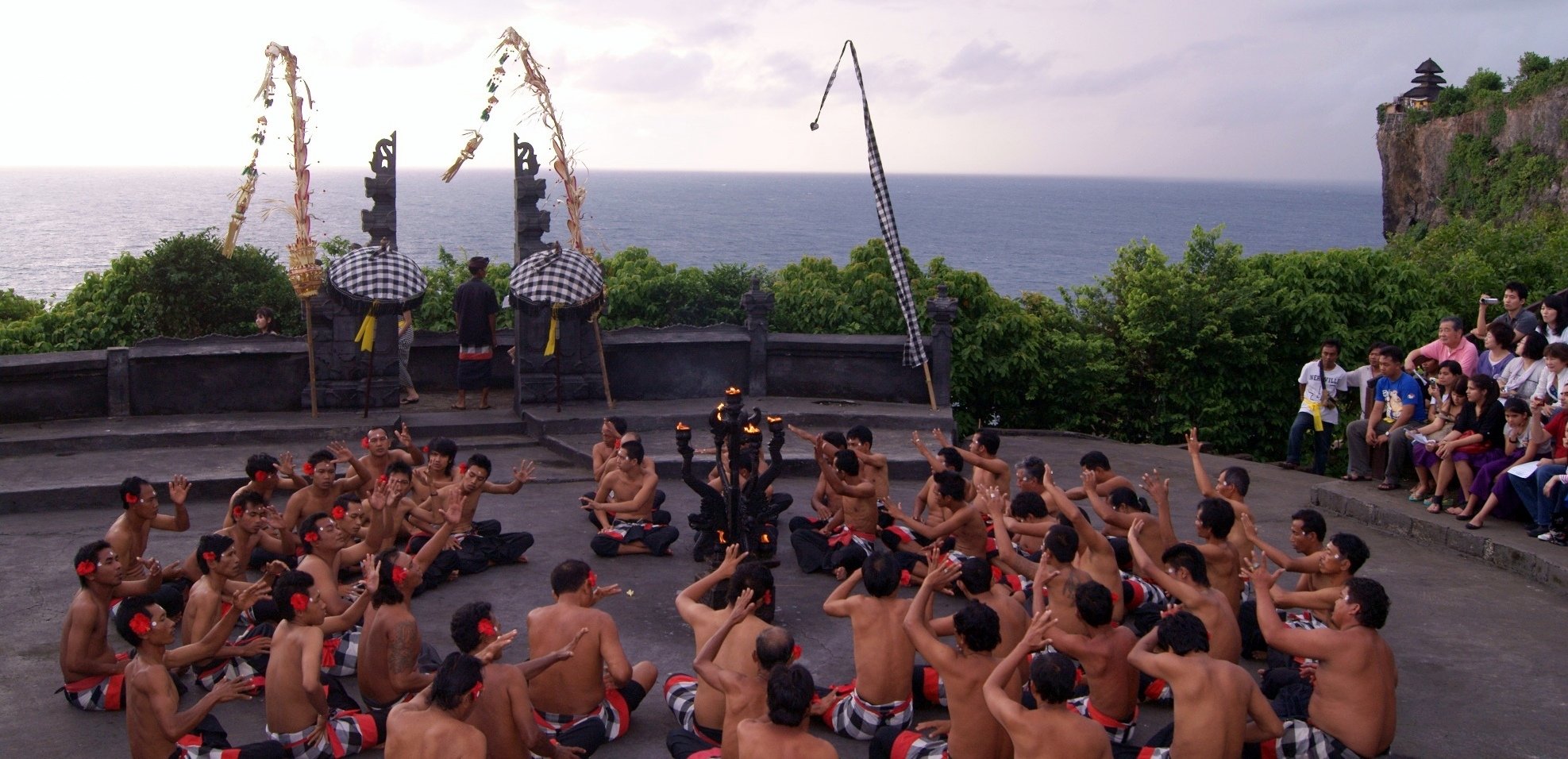 The Uluwatu temple is located on the high rocks on the west coast of the Nusa Dua peninsula. Here the monkey dance 'Kecak' is performed by bare-chested men with a black and white checkered cloth around their waist. Sitting in a circle, "Tjak-tjak" is the sound that makes this trance dance so characteristic. Jimbaran beach has become very popular in recent years for its seafood restaurants. After the Kecak dance you can enjoy a delicious dinner on the beach in a romantic atmosphere. Departure from hotel at 4:00 PM.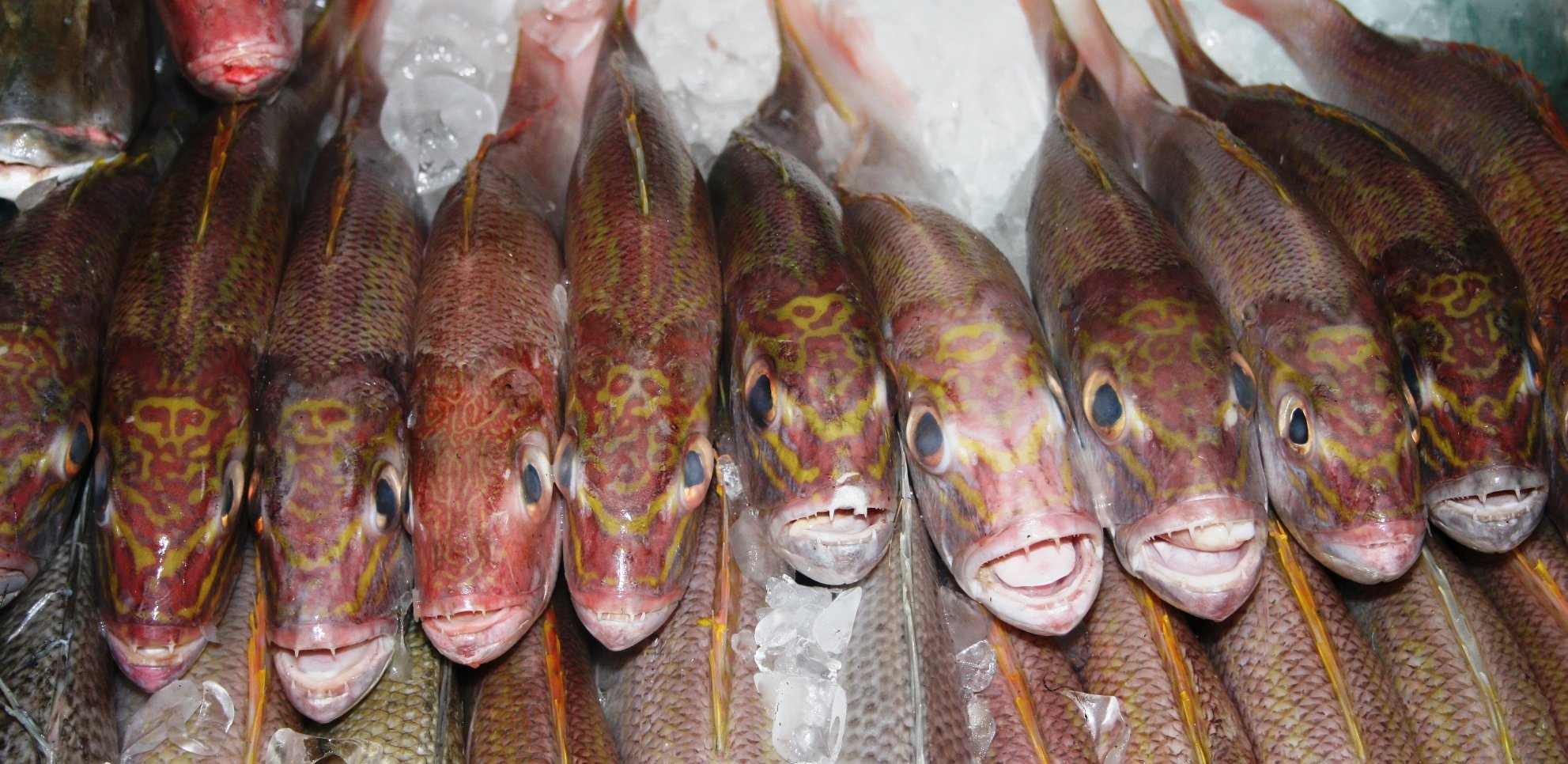 Day 20 Pulang kampung, going back home
Well in advance, about 3 hours before the departure of your flight, your driver picks you up for your transfer to the airport.
flight Denpasar-Amsterdam via Jakarta
Flight with Garuda Indonesia with transfer in Jakarta. Departure Denpasar early evening, arrival Amsterdam in the early morning.
Day 21 Arrival Amsterdam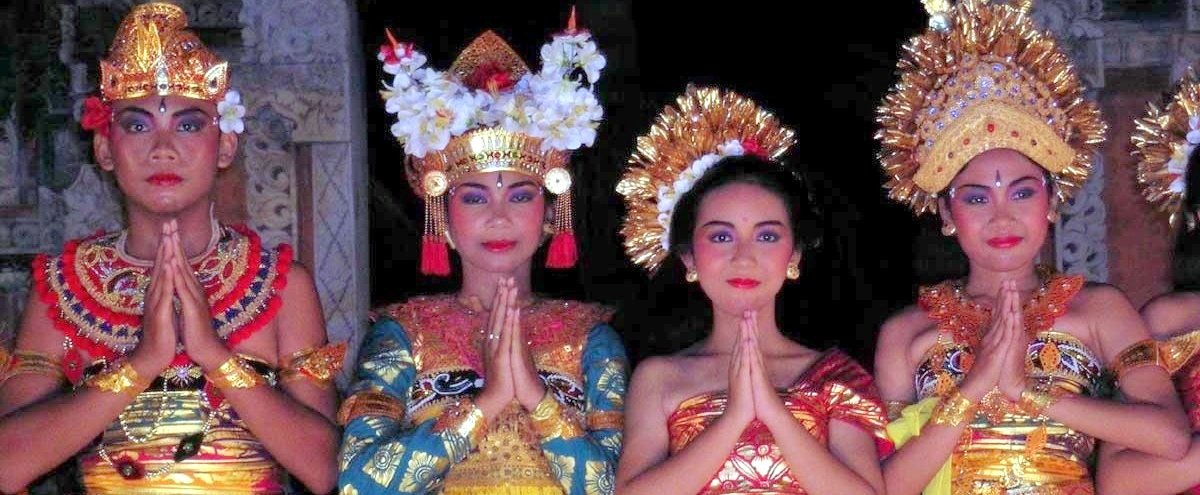 In the morning arrival at Schiphol. The end of a beautiful trip...
Denpasar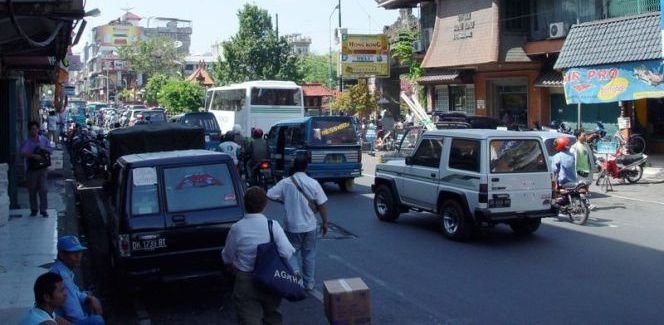 Denpasar
Denpasar is the busy capital of Bali.
Besides some museums and the market there aren't many tourist attractions in the capital, though you can do some great shopping for cheap prices.

Sanur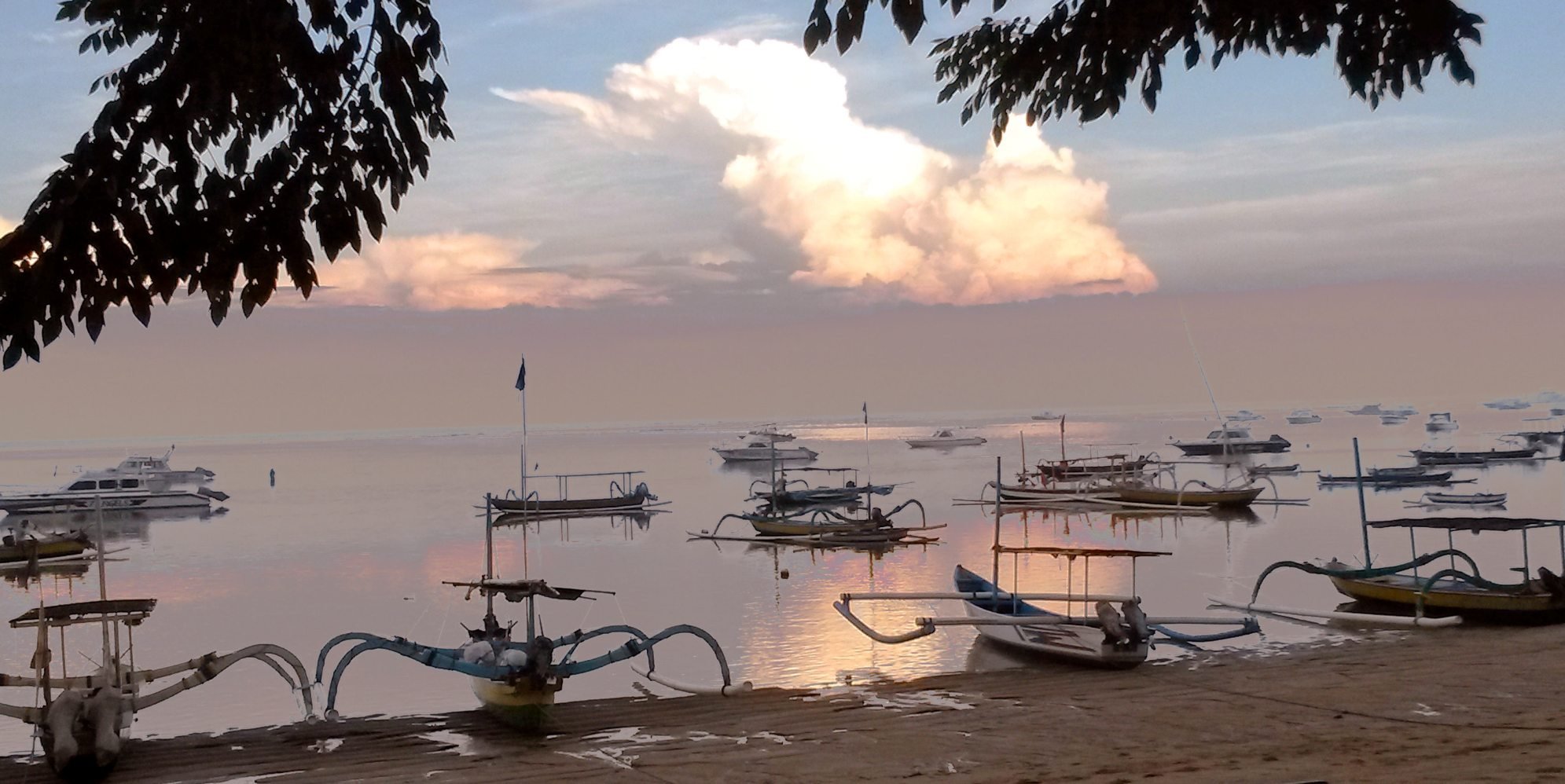 Sanur
Sanur is located directly on the Indian Ocean.
The beach of Sanur beach is protected by a reef at some 100 meters off shore, which means that the waves are much gentler than in Kuta.
Sanur is a quiet old fishing village with lots of hotels, restaurants and shops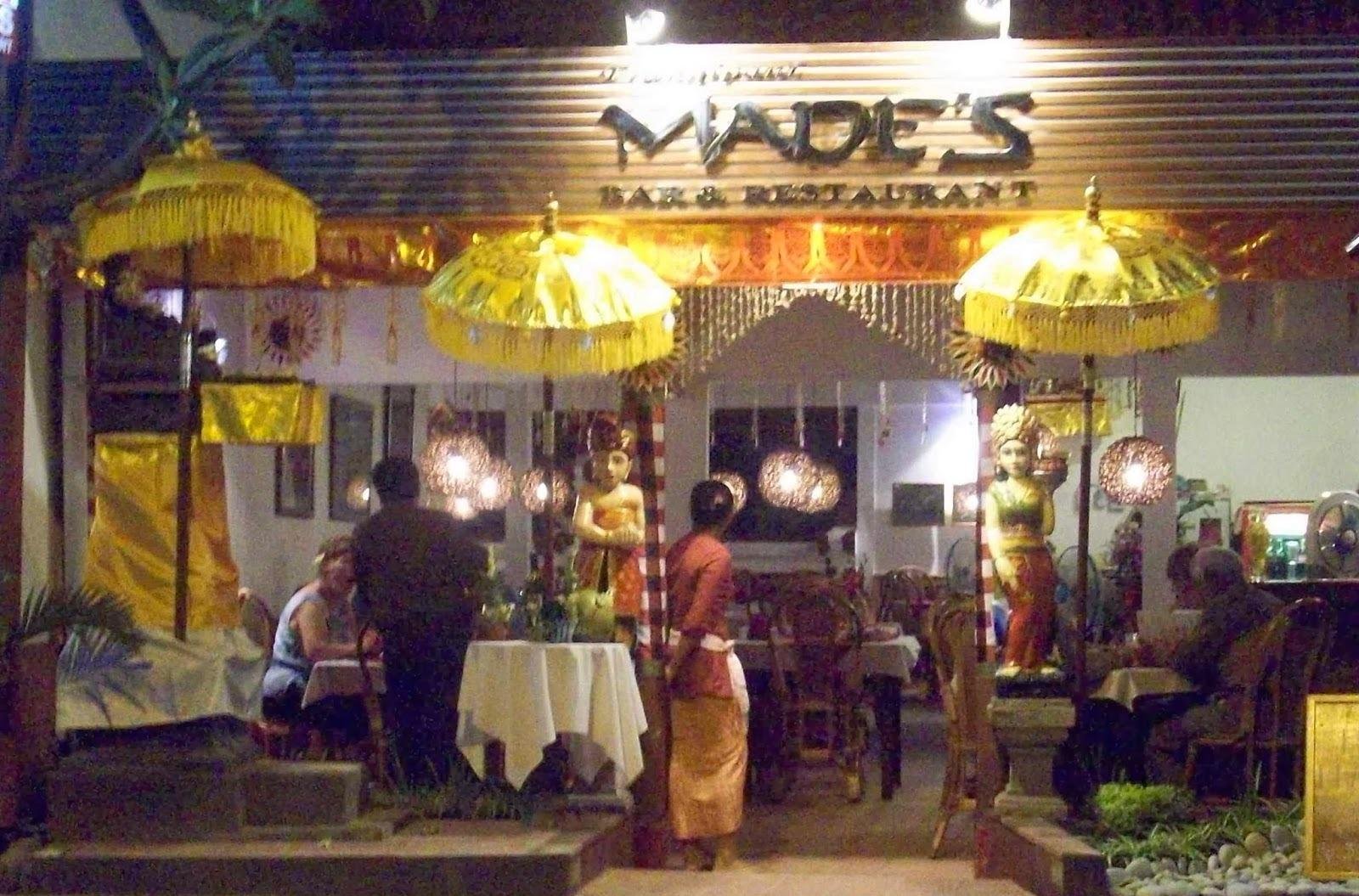 Favourite restaurant
My own experience: Mades Restaurant, in the centre of Sanur. Delicious Balinese food and Indonesian dishes!
Mades Restaurant - Sanur
Pemuteran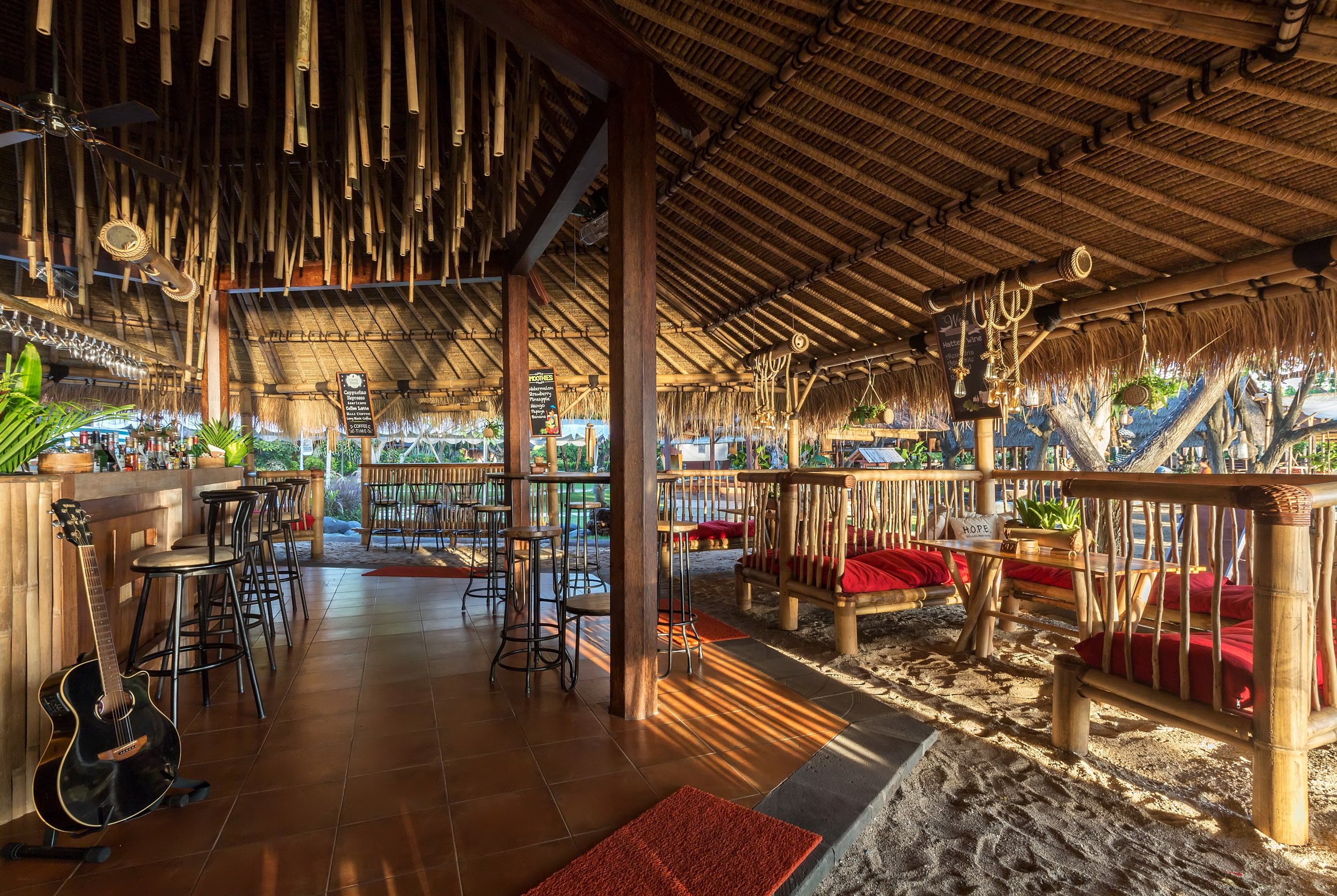 Pemuteran
Pemuteran is a small fishing village in the northwest of Bali, at the Bali-zee.
It's situated at the edge of the West-Bali National Park very close to the beautiful seagardens of Menjangan island, one of the most fabulous diving spots in Indonesia.
In the village Pemuteran itself is not much to do. But almost every hotel offer plenty of facilities to fulfil your wishes.
Pemuteran is a perfect place to relax a couple of days after a tiring Java trip.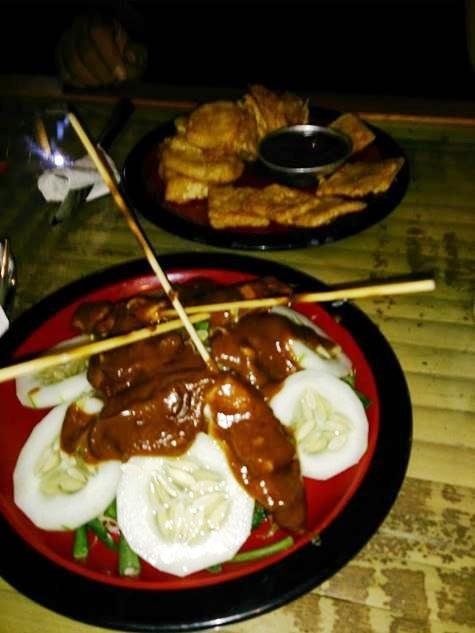 Favourite restaurant
According to Vera, the tahu and tempeh goreng with saté and gado gado are delicious!
Warung Makan Nengah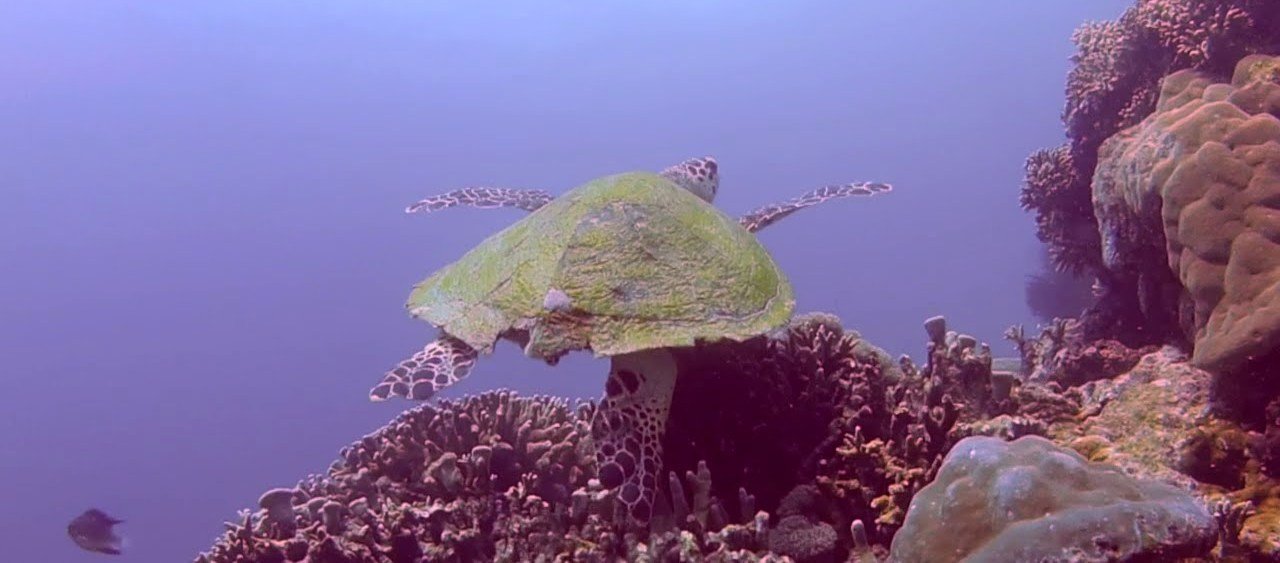 What to see
Diving or snorkeling at Nusa Menjangan is the must-do in Pemuteran. Book at your reception a day in advance and you will be taken by boat to the island of Nusa Menjangan. We bet you will meet Nemo and some turtles?
Hiking in the National Park west Bali. Not the breathtaking tropical rainforest of Sumatra or Kalimantan, but you will always encounter some strange birds, monkeys, deer and pigs.
Dolphin spotting at Lovina. You don't have to stay in Lovina for the dolphins. Almost all hotels offer a dolphin excursion. You leave around 5 in the morning by car to Lovina and go there on the boat to the dolphins.
Turtle Hatchery Project. Within walking distance, between the Taman Sari an Adi Assri resort is the turtle center, where the eggs wait in a kind of hatchery for the young sea turtles to hatch. They are protected there for the first few weeks of their lives, until they are large enough to be released on the beach and choose the full sea.


Menjangan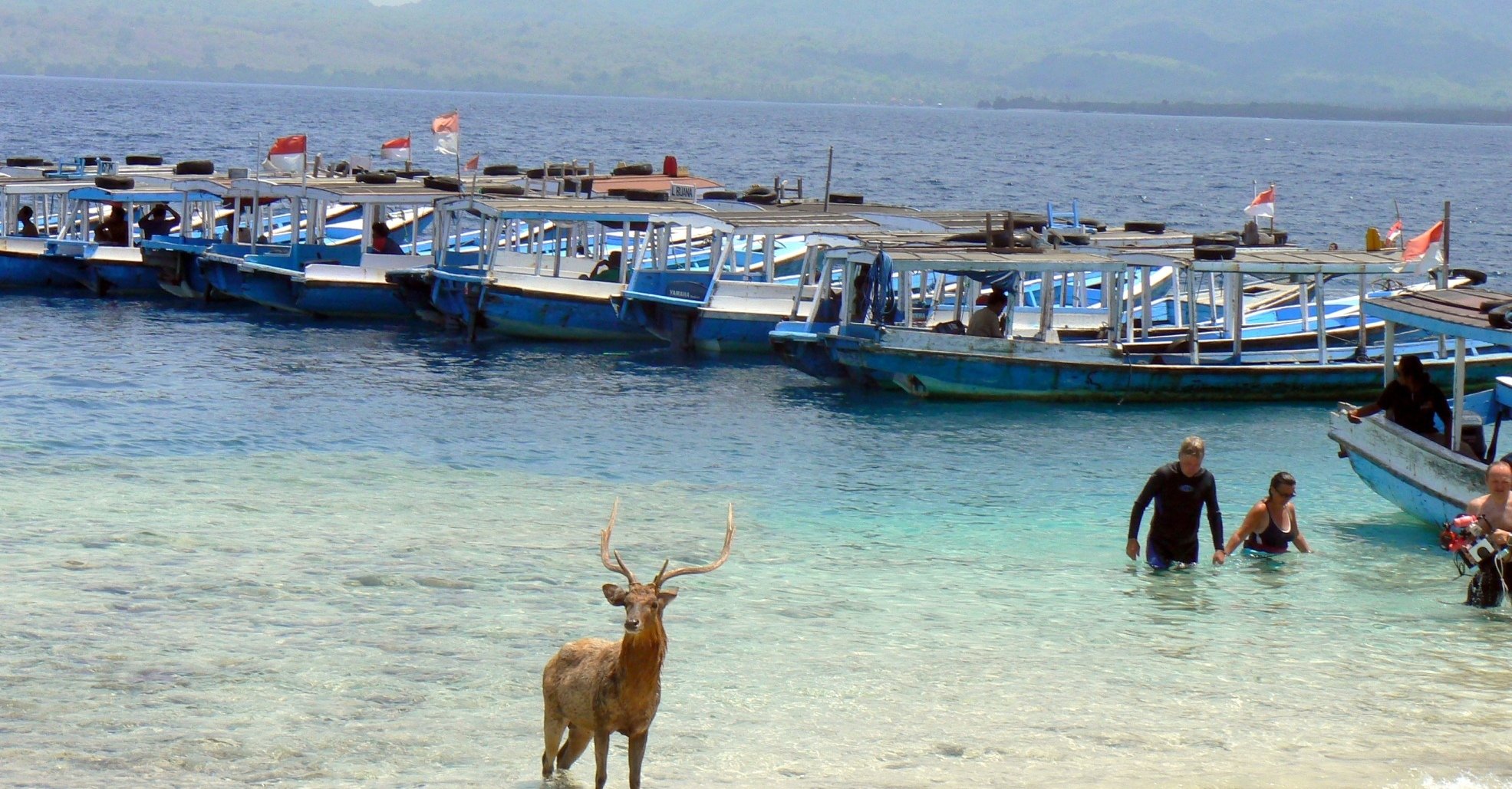 Nusa Menjangan
Nusa Menjangan is een klein eilandje in het noordwesten van Bali. Het behoort tot het nationaal park west Bali en je moet ook niet raar opkijken wanneer je grote edelherten op het strand ziet staan.
Lovina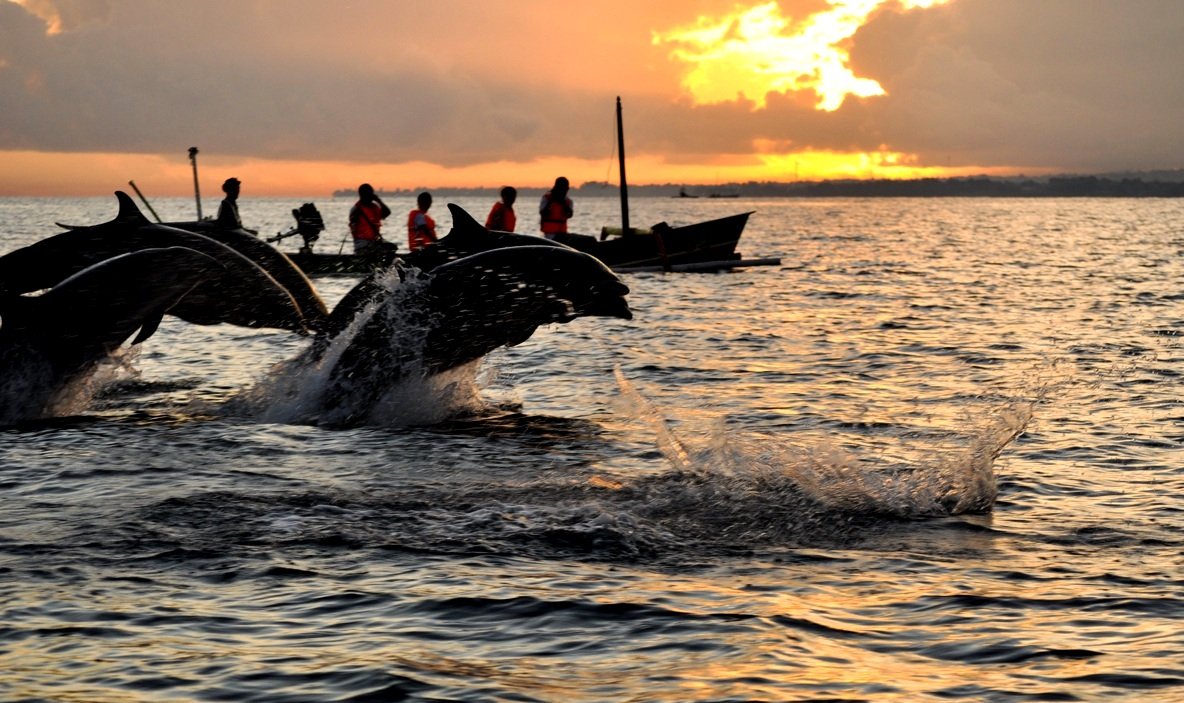 Lovina
Lovina is a seaside village in the North at the Bali Sea. The black beach does not immediately invite you to swim or snorkel in the sea. In any case, there is little to see underwater.
Compared to the South of Bali it's quiet here, whereas all facilities to enjoy your holiday are present. The village has a cozy center with restaurants and shops.
Lovina's must-do is an early morning trip to see the dolphins. With a bit of luck you will be with a few boats in a school of dozens of dolphins, but it can also be unexpected.
Close to Lovina, the Banjar Hotsprings and the Buddhist monastery Brahma Arama Vihara are worth a visit. Furthermore, the West Bali National Park is a short distance away. A visit to the former capital of Bali, Singgaraja, with its many old buildings is very worthwhile.

Ubud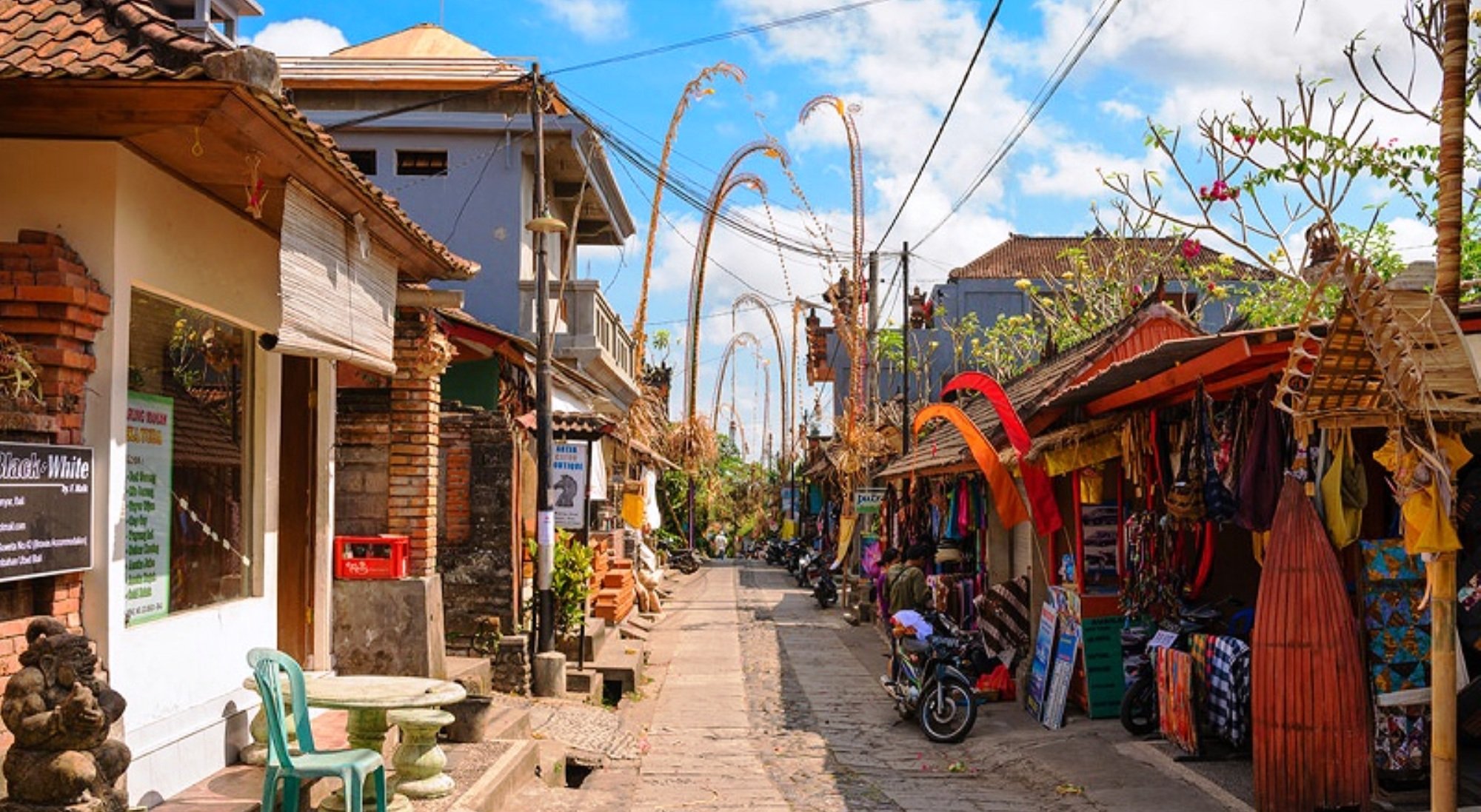 Ubud
Ubud is called the artist village in central Bali. In and around the busy center are numerous sewing and art studios and several museums and theaters. Dances are performed daily, including in the palace. A visit to the art-market opposite the palace is also definitely worth it.

You can choose a hotel or resort in the busy center, somewhere quiet in the middle of the rice fields or on the border of the river.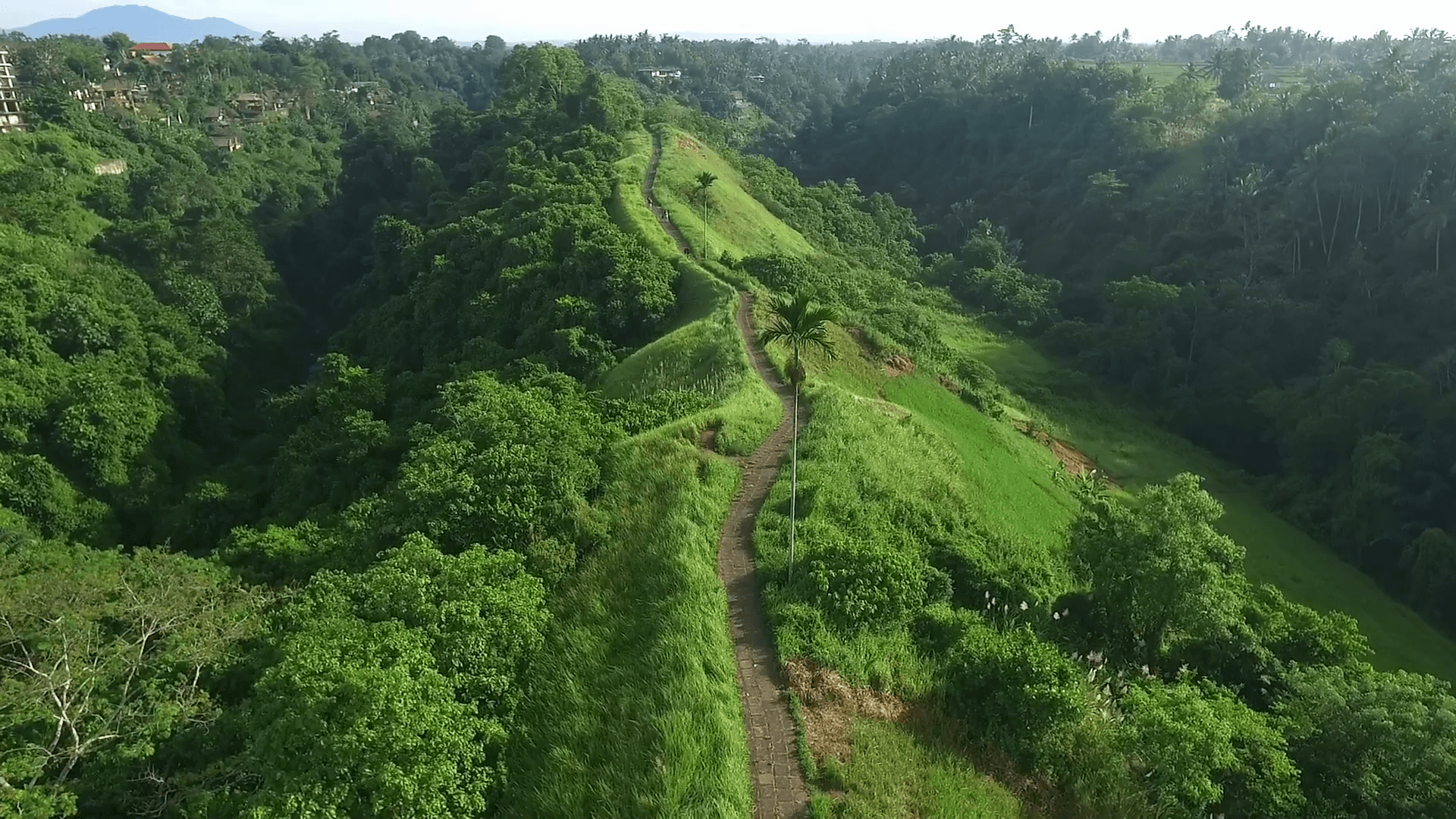 Things to see and do
Too much to mention all...
Ubud Palace and Puri Saren Agung Temple: Here you can marvel at traditional Balinese architecture. Daily also the scene of Balinese dances
The Monkey Forest Monkey Forest: A must see for many, personally a torment for me to watch monkeys that have become more than brutal.
Agung Rai Museum of Art houses artworks by, among others, Walter Spies, Rudolf Bonnet and many other artists. The museum's goal is to keep Balinese art alive.
Museum Puri Lukisan specializes in modern Balinese paintings, sculptures and carvings
The Blanco Renaissance Museum is mainly focused on works by the Spanish painter Don Antonio Blanco
The Campuhan Ridge Walk is a must do: Take an early morning hike for this 2 hour hike across the ridge to the village of Bangkian Sidem
And there is much more to see in the Ubud area!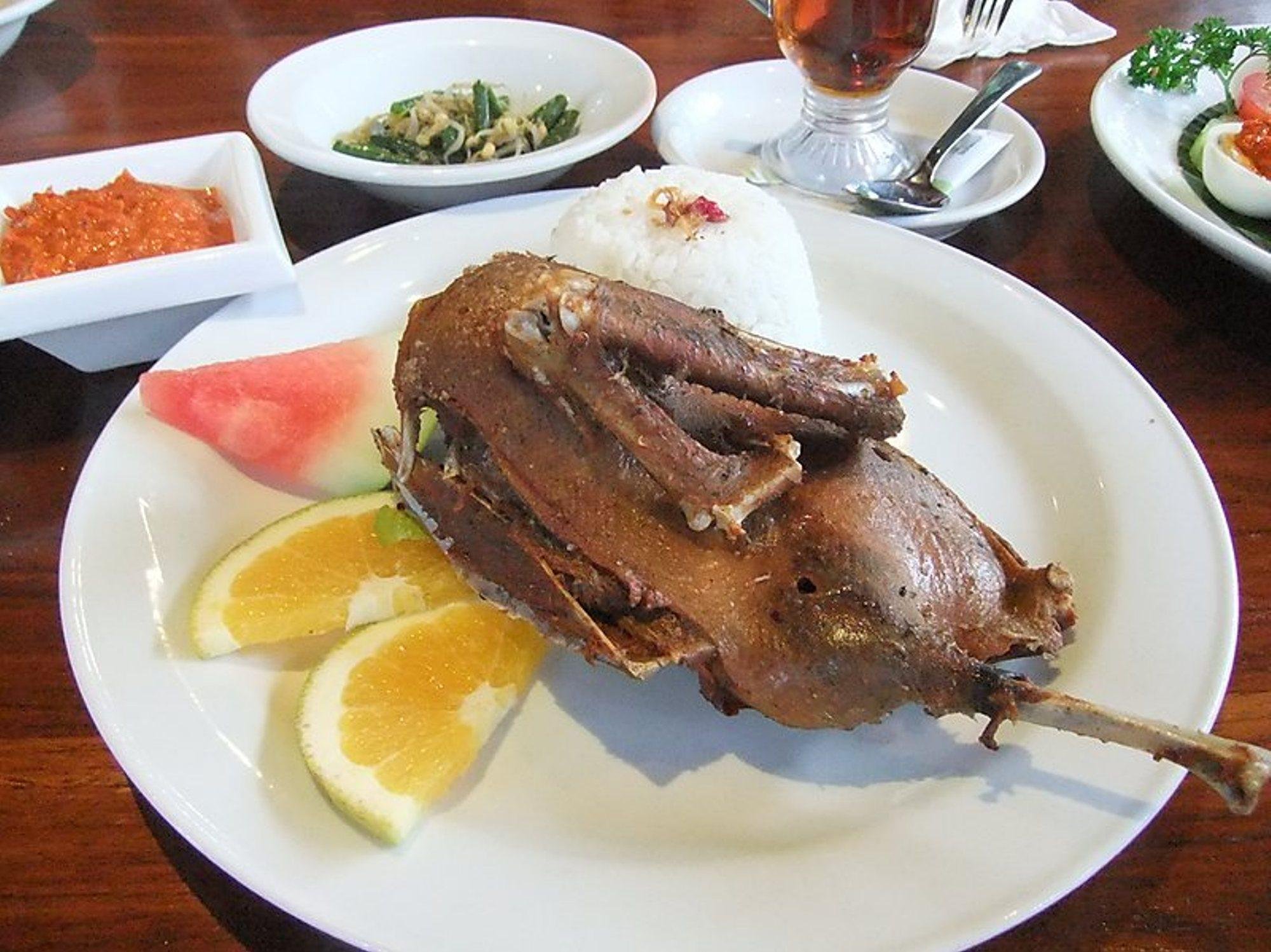 Favourite restaurant
The specialty of Ubud is crispy fried duck, Bebek Bengil. There are several restaurants where "Dirty Duck" is on the menu. Our favorite is
restaurant Bebek Bengil
at the Jalan Hanoman in the center.
Another great restaurant in the center is
Cafe Lotus
, with a very extensive menu and a beautiful pond at the Jalan Raya Ubud, close to the Royal Palace .
Many trendy and cozy restaurants can also be found in the quieter Pertiwi district.
Kintamani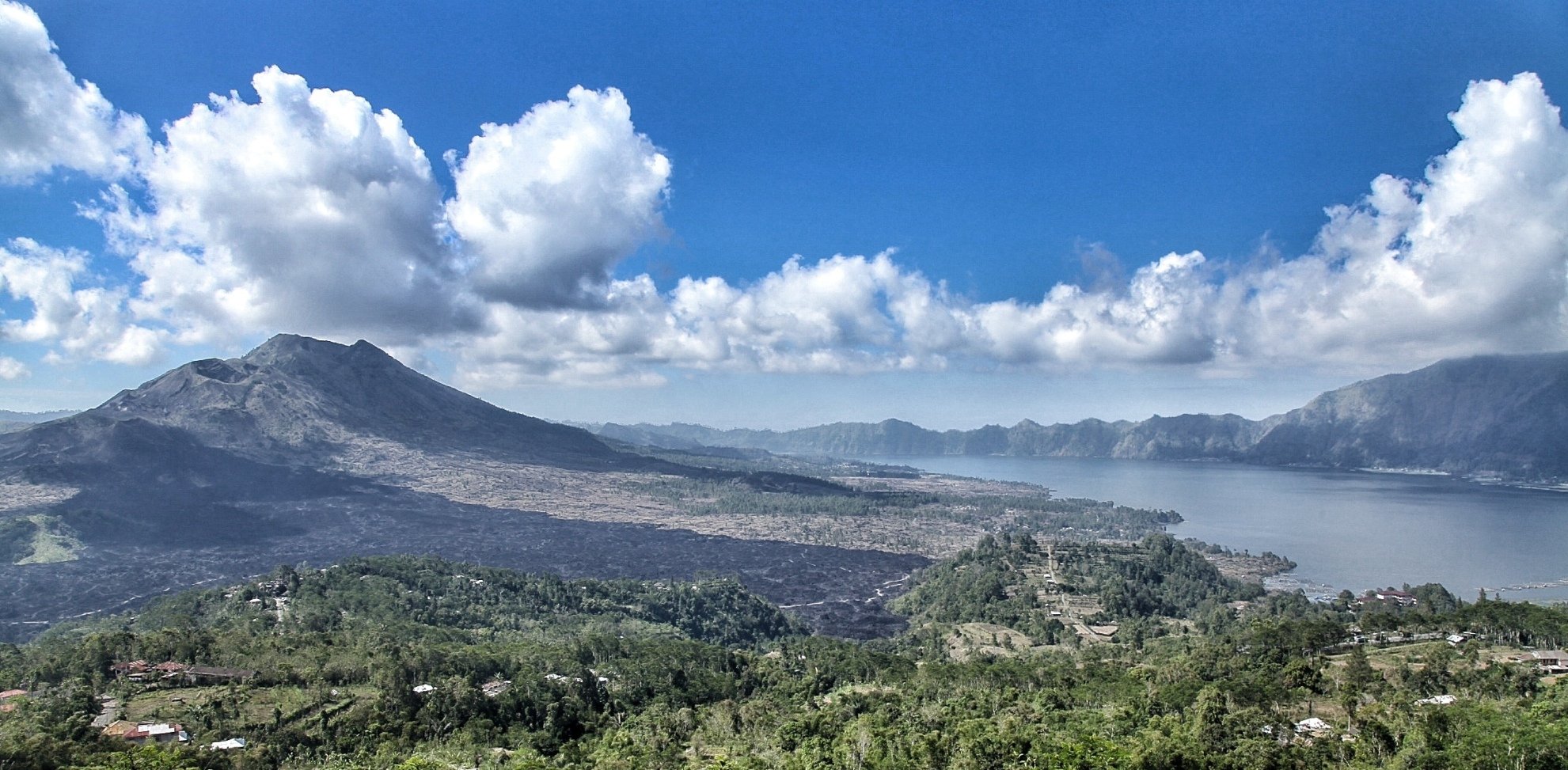 Kintamani
Kintamani is the mountain village on the southwest flank of the Gunung Batur volcano. The many restaurants offer beautiful views of the volcano and Lake Danau Batur

The Gunung Batur is reasonably easy to climb. The climb to the top of the volcano starts at 4 a.m. Led by a guide, it is two hours to the top and two hours back. At sunrise you have a beautiful view of the volcanic landscape and Gunung Agung. Many climbers then visit the hot springs of Toya Devasya.

The Batur trek can be started from Kintamani, but also from Ubud, for example.

Gili Meno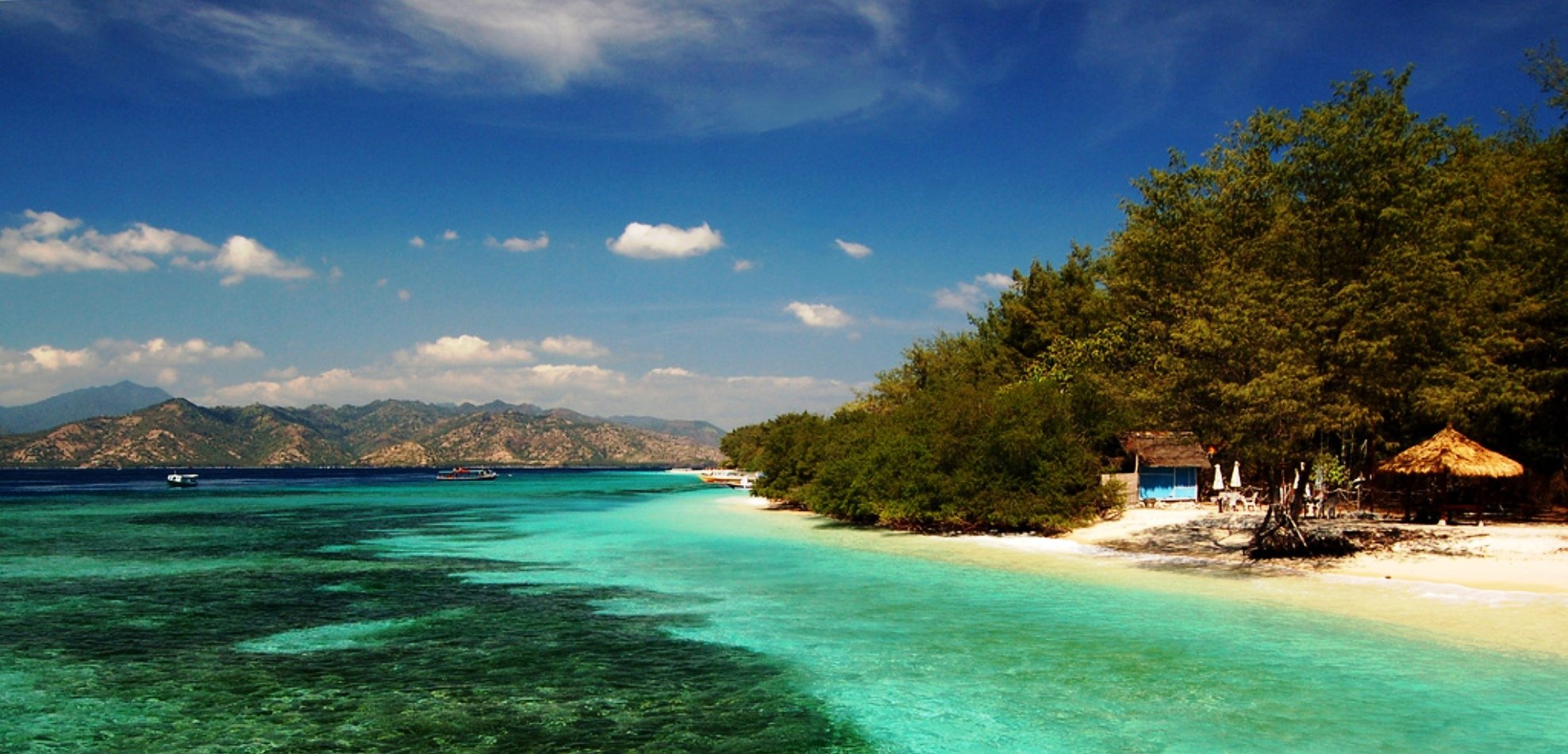 Gili Meno
Gili Meno is the smallest island and is located between Gili Air and Gili Trawangan. It is also called the honeymoon island.
The island is only accessible by public or charter boat from the other 2 Gili islands, or with the Eka Jaya fastboat from Bali and Lombok.
Everything on this small island radiates peace and also has the most beautiful beaches of the three Gili islands.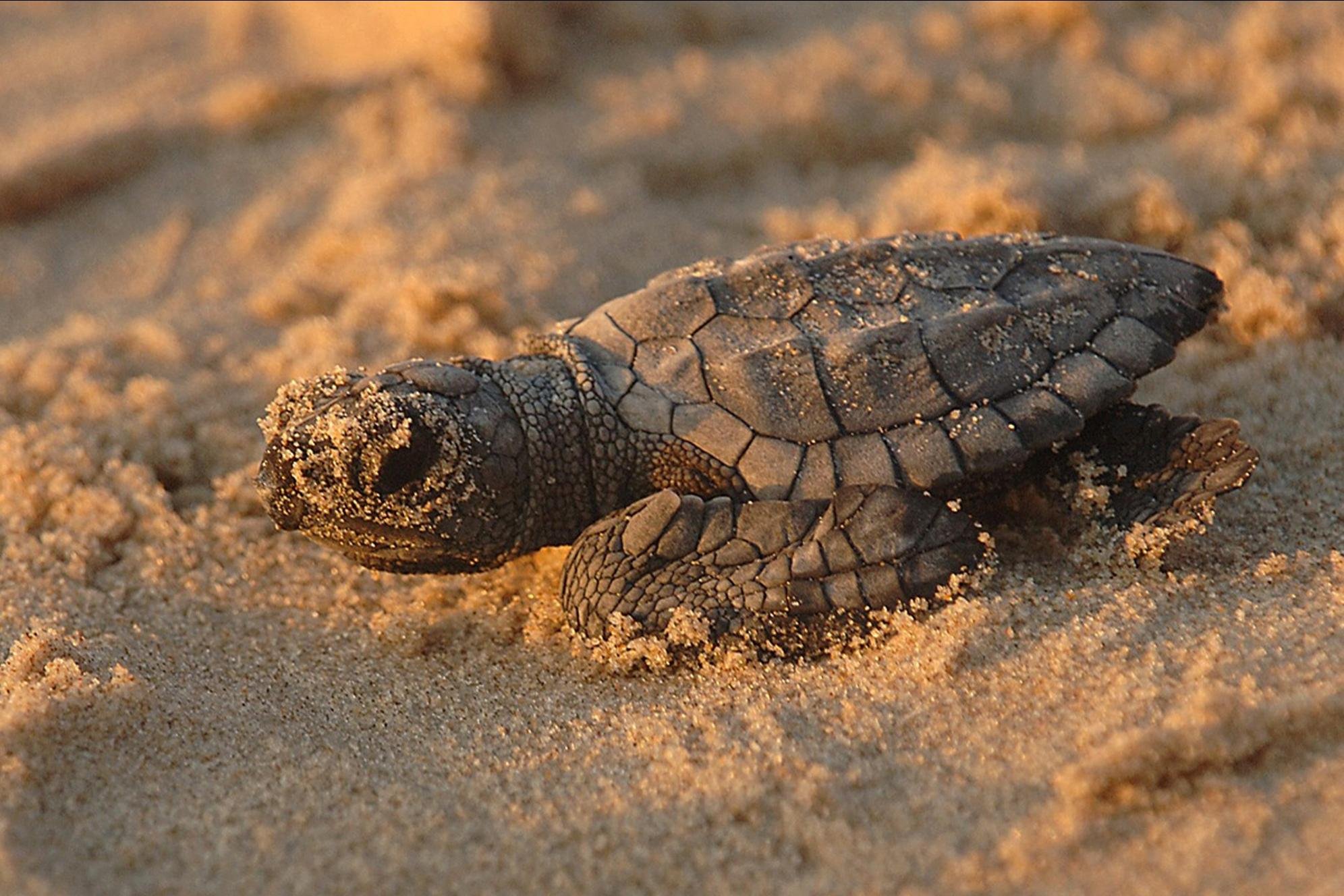 Things to see
There is a bird park on Gili Meno where various species of birds such as the flamimgos, eagles and cockatoos can be viewed. The Turtle Sanctuary on Gili Meno aims to protect the green turtle swimming in the sea around the Gili Islands, you can see the little turtles swimming in the water tanks.

At the beach on the west and east sides you have the best chance to see the turtles swimming in the shallow water.

There are only a few shops, lounge bars and restaurants on the island.
You can also walk around the island in about an hour, take a ride by Cidomo or do a snorkeling or diving excursion.
Good to know
On none of the Gili islands are motor vehicles, everything is done on foot, by bike or by Cidomo (horse-drawn carriage) which certainly favours the island's tranquillity.
If you want to go into the sea, be careful. There are sharp little stones and pieces of coral in the shallow water and you have to walk a bit to reach deeper water.
There is only 1 ATM on the island, frequent electricity failures and often very bad Wifi coverage.
There's no fresh water for swimming pools and bathrooms on the island. There's only brackish water.


Nusa Lembongan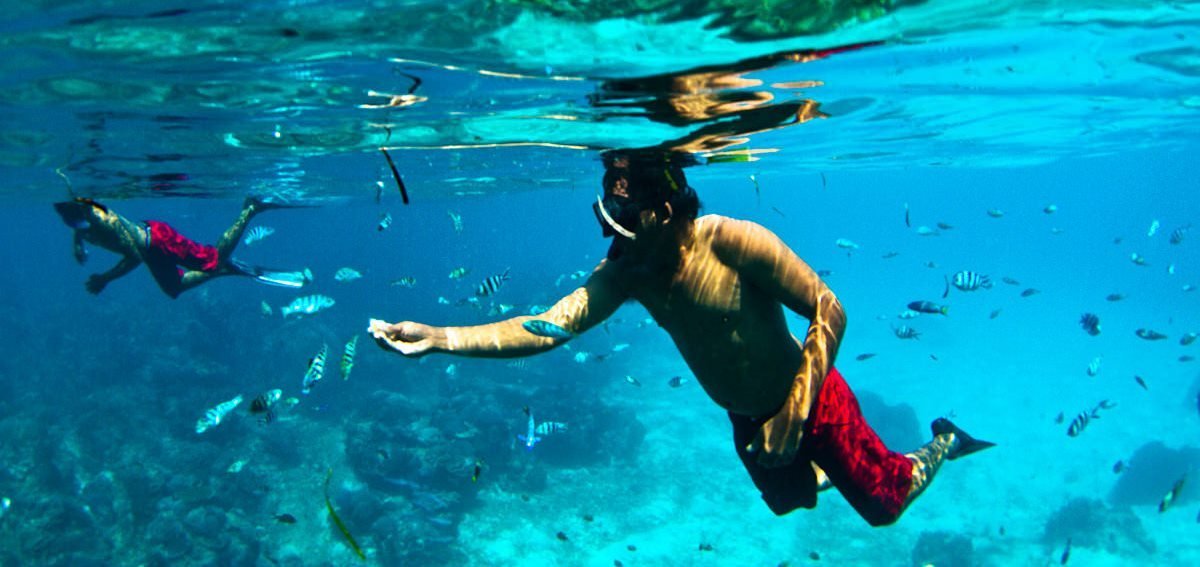 Nusa Lembongan
An hour's boat ride from Bali are the bounty islands of Nusa Lembongan, Nusa Ceningan and Nusa Penida.
Nusa Lembongan has beautiful beaches with even nicer names such as Dream beach and Mushroom Bay beach. Snorkeling is excellent from the beaches, but take the boat to beautiful and interesting locations between Nusa Lembongan and Nusa Penida, or to the Mangrove, where you will spot countless colorful fish.

Via the Yellow Bridge you go from Nusa Lembongan to Nusa Ceningan. It is the smallest of the 3 islands and is less known to tourists. It has a beautiful but small beach at Mahana Point.

The Nusa is a paradise for experienced divers, with manta rays, sharks and beautiful corals. In the months of August to November you will also find the impressive and ugly Mola-Mola sun fishing here. Beginners should consider strong currents.
The food on the Nusa's is comparable to that in South Bali. Fresh fish is of course best when the fish is really fresh.
Nyepi Laut
One day per year there's no boat traffic around Nusa Lembongan. That day the islanders are busy praying because of Nyepi Laut. A quiet day on sea.

The date for Nyepi Laut is only announced one month in advance and is always on the day after New Moon. Nyepi Laut usually falls in September or October.