Tour module 4 days snorkelling Derawan
The island Derawan is a fabulous place for snorkelling, diving and relaxing.
In front of your cottage by or on the sea you will see sea turtles of about 1m50. There is a beautiful white beach where only few tourists come and around the islands Kakaban and Sangalaki you will see dolphins playing and majestic mantas.

Target prices
€ 1.375 p.p. with 2 participants
€ 1.095 p.p. with 4 participants
Included:
•Transfers from airport or harbour to the hotel and vice versa
•Meet & greet with your guide on arrival to go over the details of your program
•Accommodations according to the program and based on full-board (except for the day of arrival (lunch and dinner) and of departure (breakfast))
•Boat to the islands
•Snorkelling equipment
•If diving is included: 6 dives
•Water, coffee and tea
•English-speaking guide

Not included:
•Flights
•Soft and alcoholic drinks
•Tips and personal expenses
•Travel and cancellation insurance
•Booking fee and contribution Calamiteitenfonds €30 per booking
•SGR contribution € 5 per person
•CO2 compensation € 22 per person

Day 1 Van Talisayan naar Sangalaki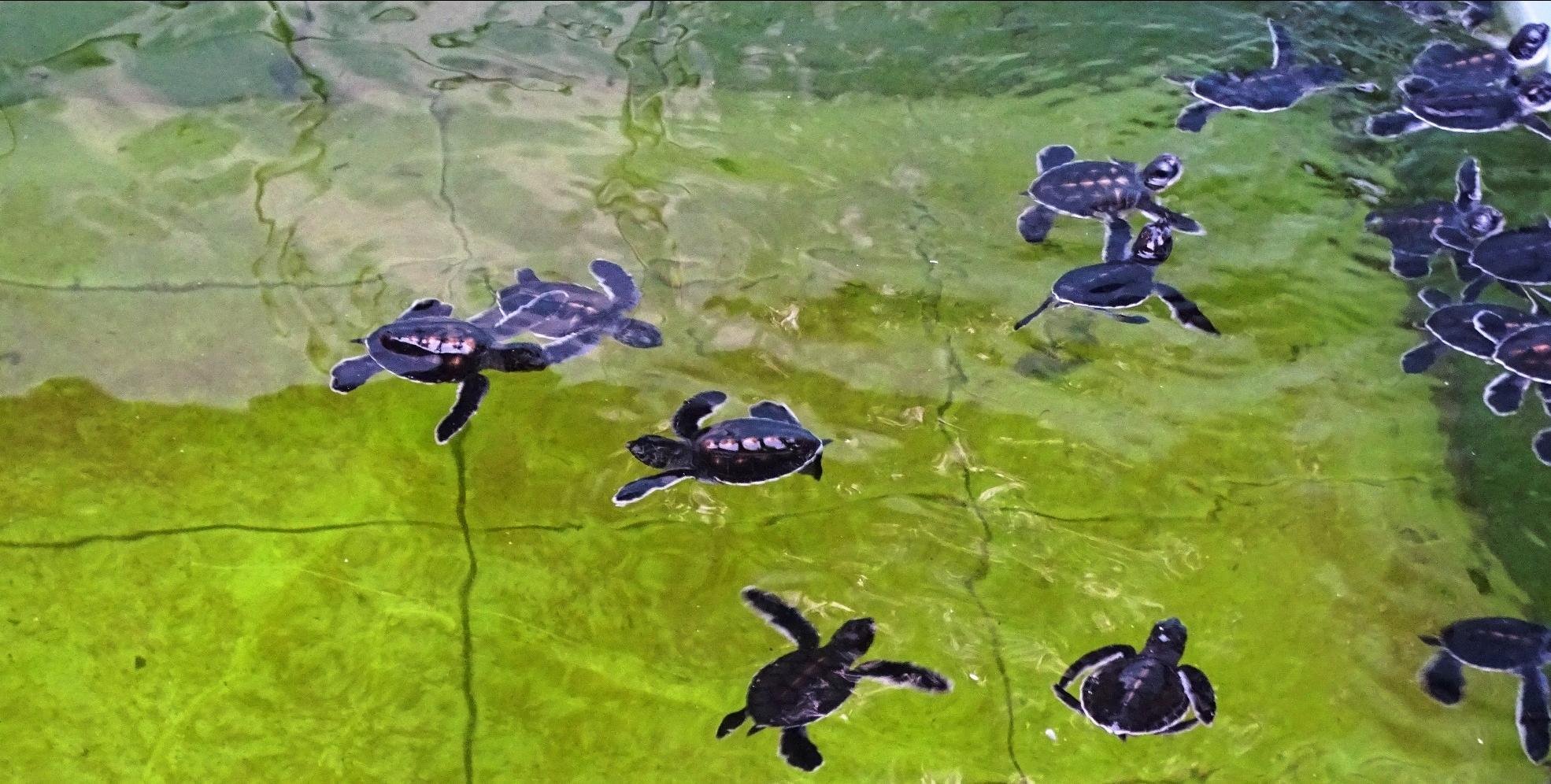 After breakfast your driver will be waiting for you for a three-hour drive to the harbour. From the harbour it is two and a half hour by speedboat to the island of Maratua. The rest of the day is free. Overnight stay at Maratua resort.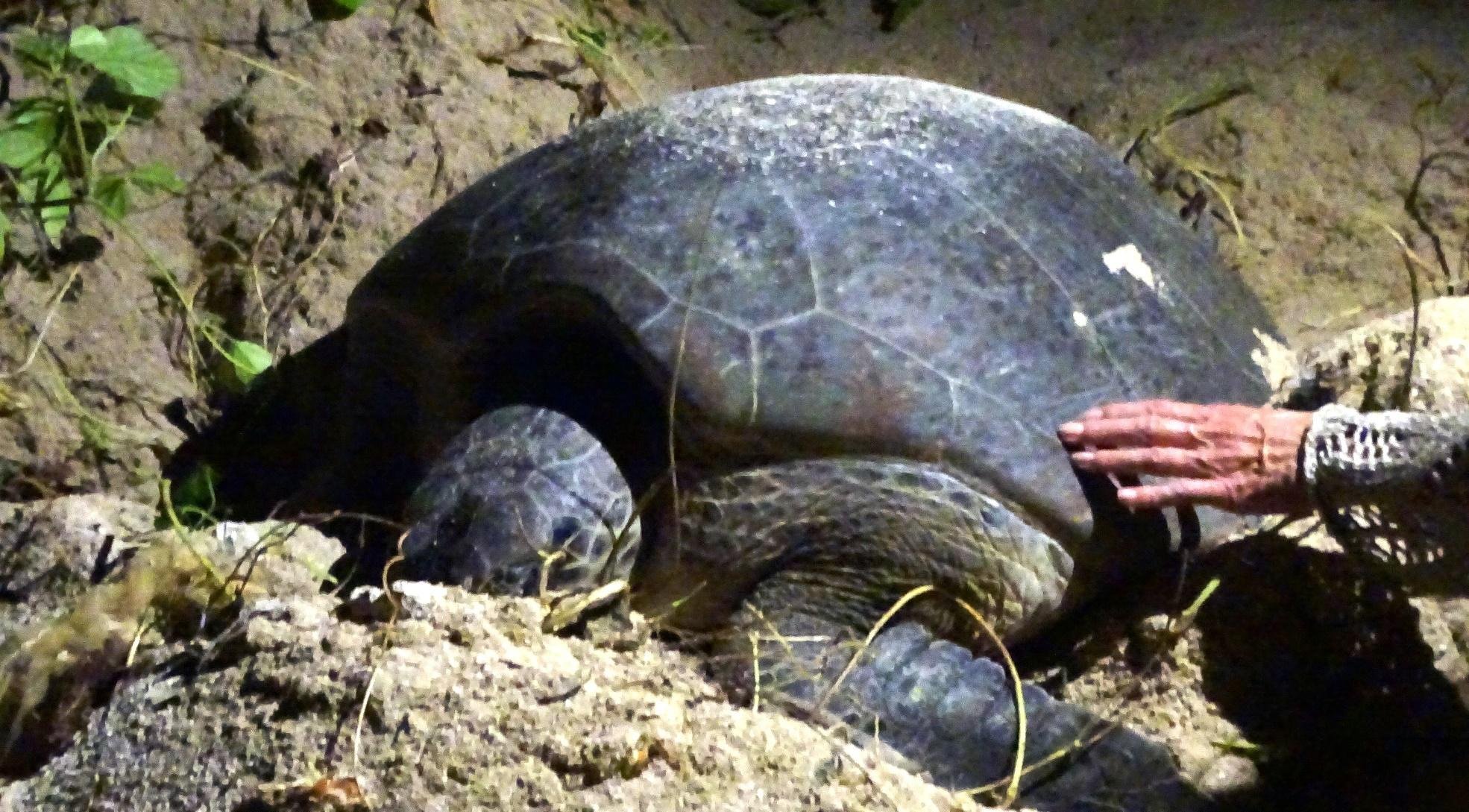 Day 2 Mantaroggen en zoetwaterkwallen

After breakfast, the crew will bring your bags on board. Dozens of manta rays swim regularly near the island, which you can already see from the boat. With your snorkel on you can see how impressive these rays are, with a wingspan of up to four meters. It gets even better if you also see them from below as a diver. The reef around Sangalaki offers beautiful coral and many colored fish for both divers and snorkelers. Divers will also be able to view a lot of micro. Later the boatswain sails on and moors at the island of Kakaban. The island has a special lake full of (non-itchy) freshwater jellyfish. Here you can swim among the jellyfish. When we leave the island we pass the Dolphin playground, where dozens of dolphins are playing. At the end of the afternoon the captain continues the route to Maratua Island. 3 nights on Maratua
Day 3 Snorkelen bij Maratua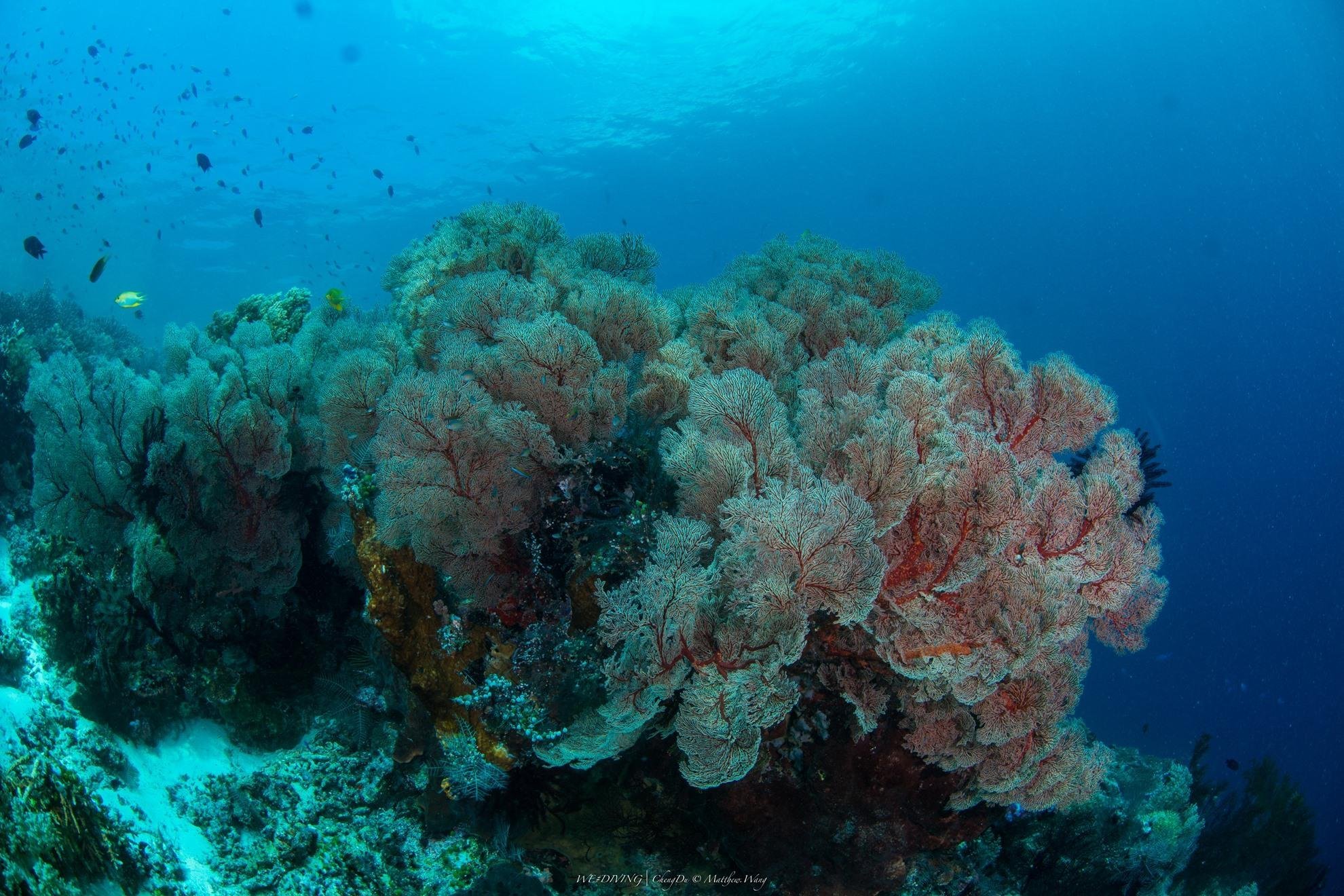 This day you will discover the coral, turtles and fish around the Maratua atoll. In the afternoon a snorkeling session in the Haji Mangkuk lake on the island.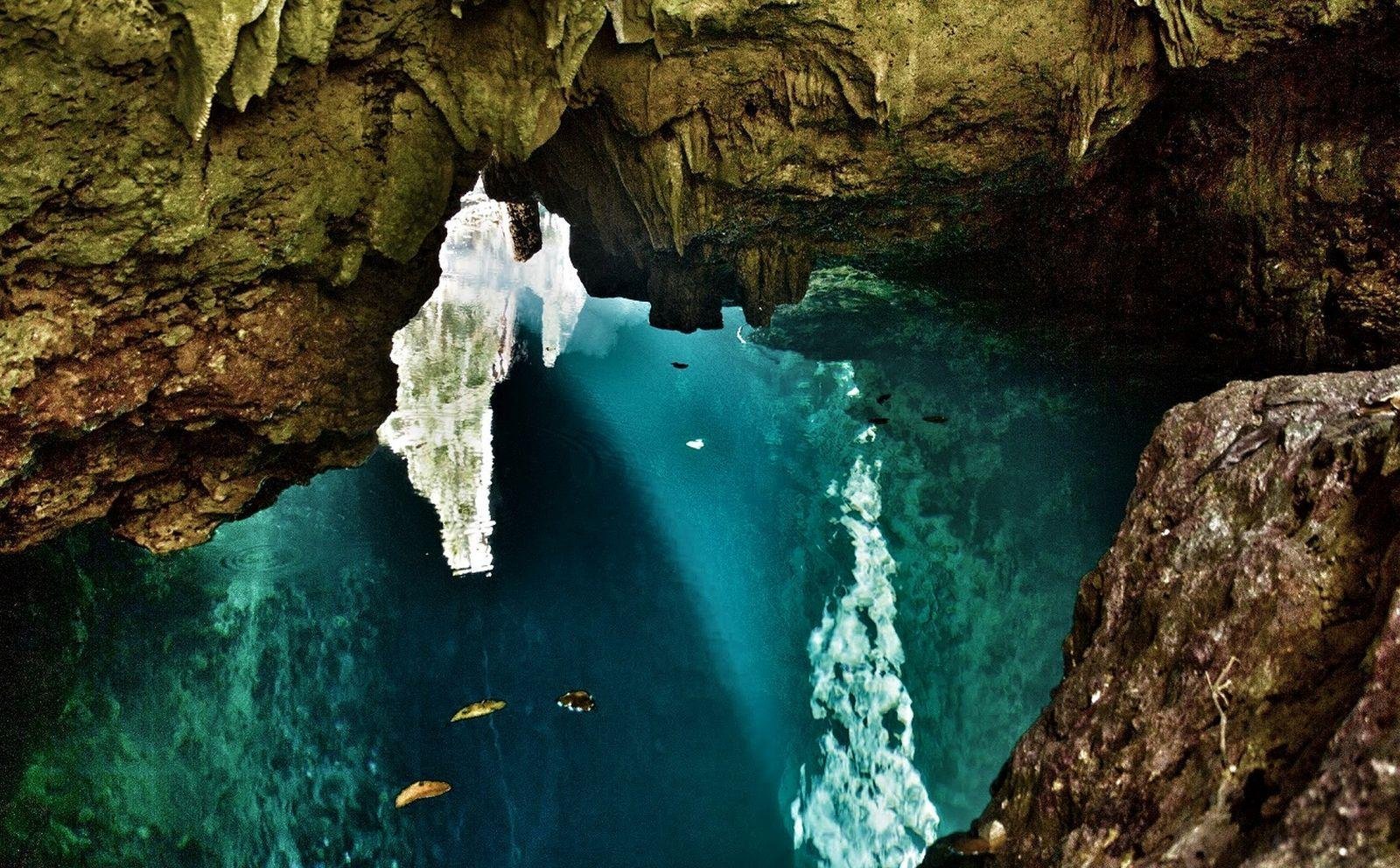 Day 4 Sightseeing Maratua: Snorkelen, mangrove en Bajau vissersdorp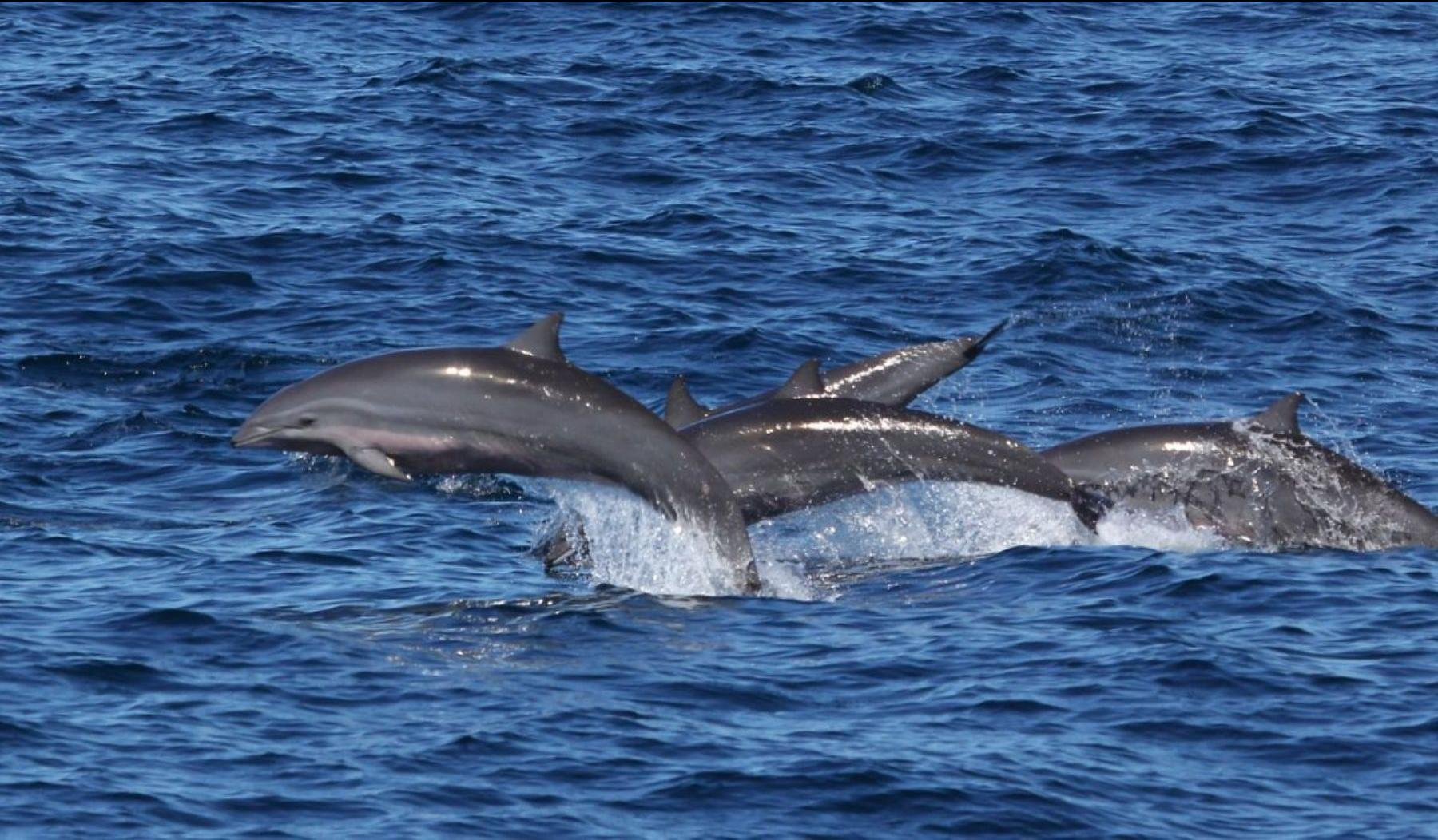 This day you will spot dolphins, followed by a picnic on a sandbank. In the afternoon you can visit the Bajau (sea gypsies) village with the lobster market ...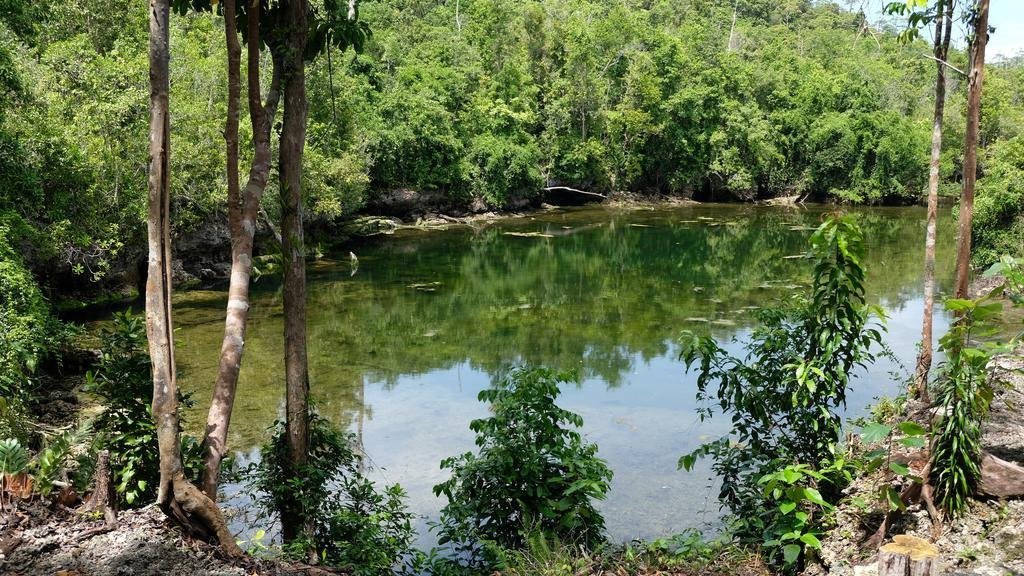 Day 5 Pulang kampung, terug naar huis
The last day, after an early breakfast, you will be picked up by the speedboat to take you back to the mainland. There the driver will be waiting to take you to Berau airport for the 13:05 Wings Air flight to Balikpapan and the connecting Garuda flights via Jakarta to Amsterdam.
Sangalaki resort - Derawan
Sangalaki resort is located a on the bounty island of Sangalaki, only a half hour boat ride from Derawan. The reasonably new (2012) resort looks surprisingly good. It counts 14 neat cottages with AC, hot and cold water and all with sea views. The clean and spacious restaurant serves good food and the staff is always ready to help you. meer info more info Informations supplémentaires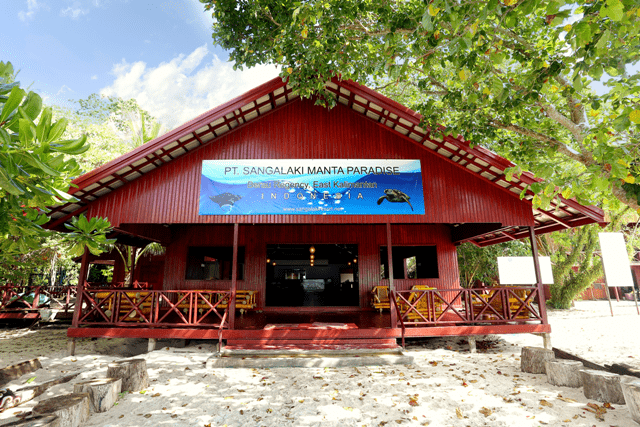 Maratua Seaview resort
Maratua Seaview Resort is a newly built dive resort located in the southern part of beautiful Maratua Island, Kalimantan, Indonesia. Nestled on the edge of a forest and facing west into the azure expanse of the Celebes Sea, the resort offers tranquility and nearness with nature, combined with the comforts of modern amenities and the convenience of a fully equipped dive centre. Room amenities All rooms are fitted with air-conditioning, ensuite bathroom, hot and cold shower, hair dryer, towels and drinking water. The resort has 3 types of villa: Twin Villas These rooms are semi-detached units that face west into the sunset, and are perfect for large groups keen on staying social as the rooms share a common verandah. There is a sliding door partitioning off the verandah should you opt for some privacy. After a day of adventure and activities, bask in the glorious sunset at the verandah with some cold drinks from the restaurant which is conveniently situated nearby. Garden Villas The Garden Villas are private chalets tucked among the tropical trees and natural rock formations, offering a more cosy and enhanced sense of seclusion. Let the beautiful birdcalls wake you up in the morning, and spot multi-coloured butterflies just outside your room. Perfect for nature lovers and those who prefer a quiet environment. Seaview Villas These romantic suites sit atop rock outcrops that reach out over the sea, and some units have a rooftop deck for an uninhibited view of the beautiful Celebes horizon. The rooms are breezy and spacious, and open onto a private verandah, perfect for some book reading or just plain day dreaming together. Also, did we mention stargazing on a clear night on the rooftop deck is downright spectacular? meer info more info Informations supplémentaires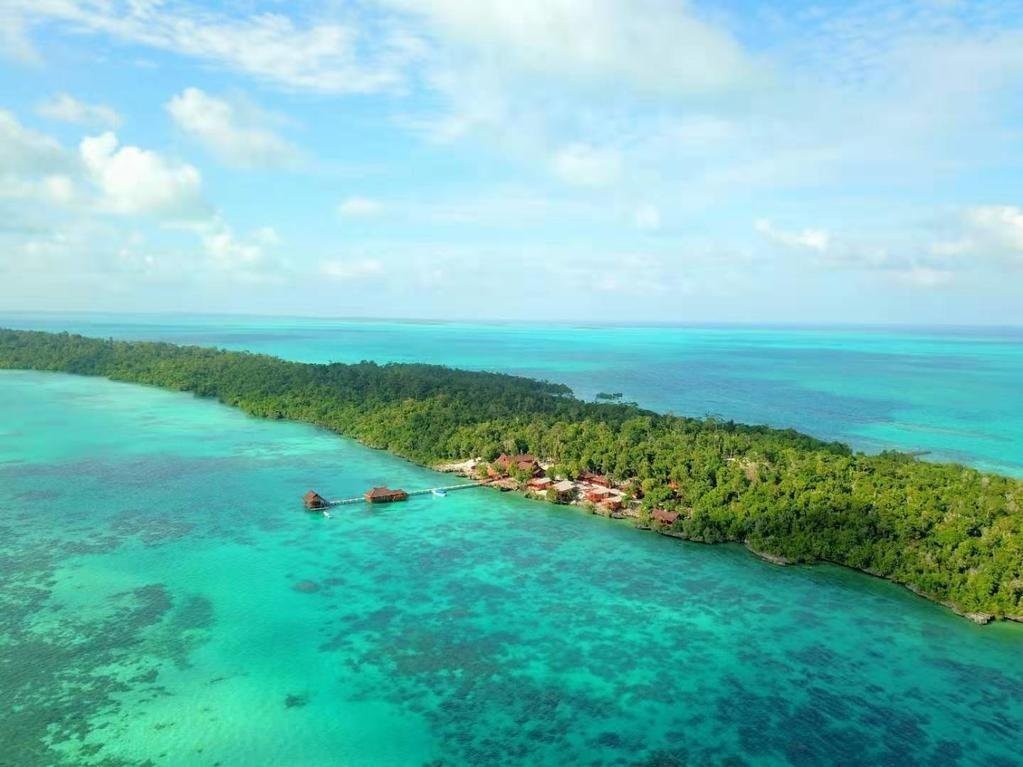 Derawan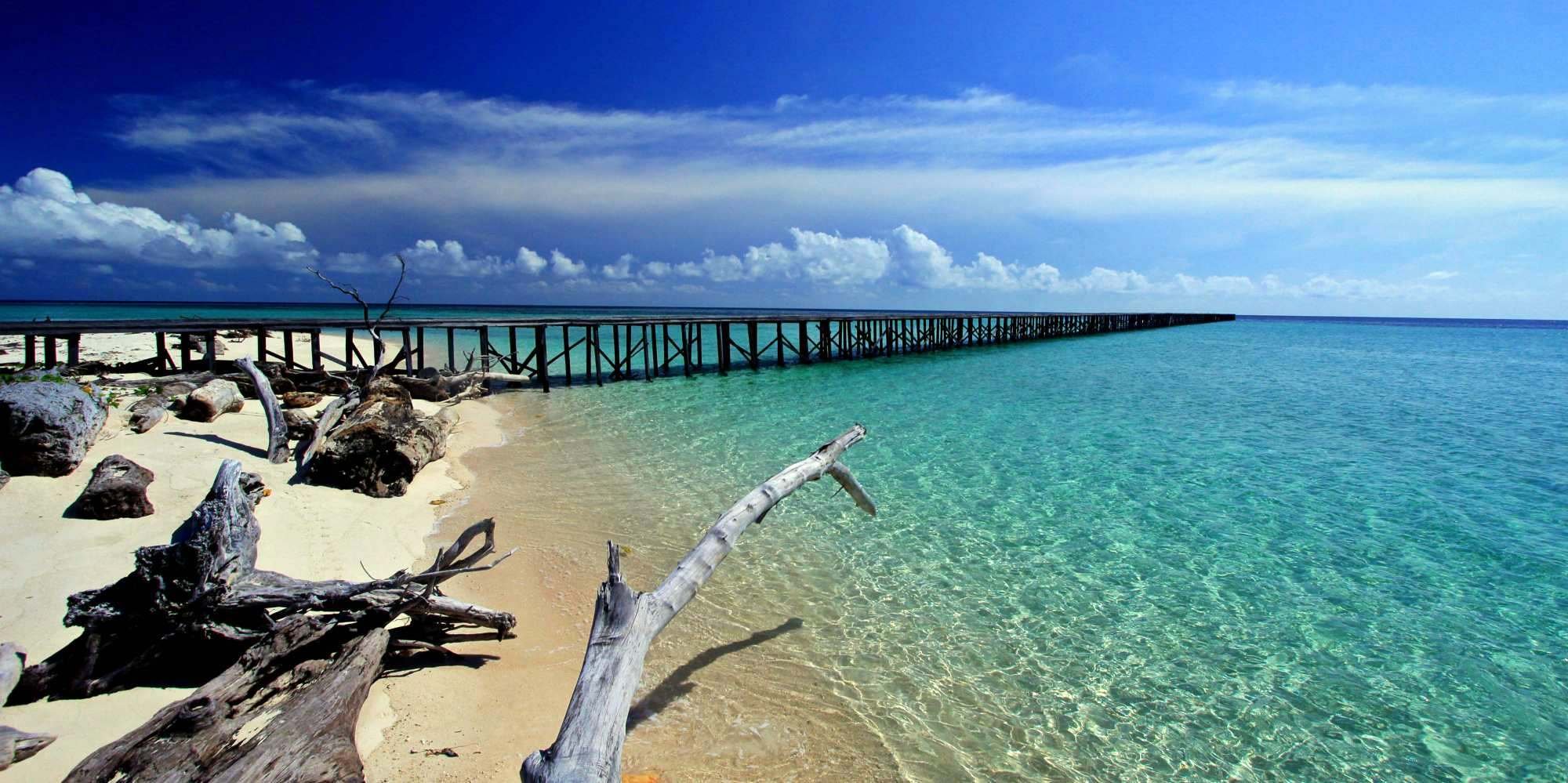 Derawan
The closest to the mainland (an hour by boat) is the island of Derawan. There is a village with about a thousand inhabitants. You see a lot of large, green sea turtles around the island.
Derawan is frequented by local tourists during the weekends. It can therefore be noisy on a Saturday evening.
It is recommended to walk a bit against the current on the island and then let yourself drift among the turtles for half an hour.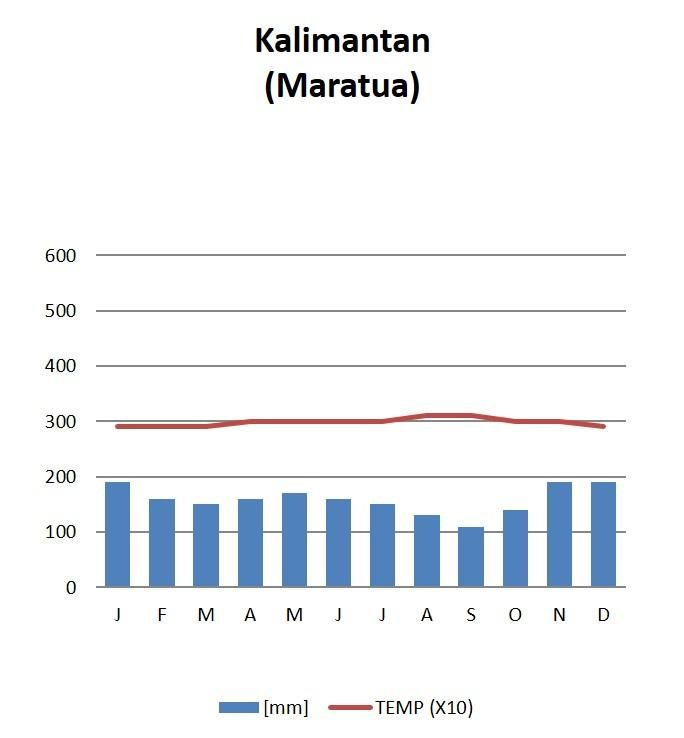 Climate
Sangalaki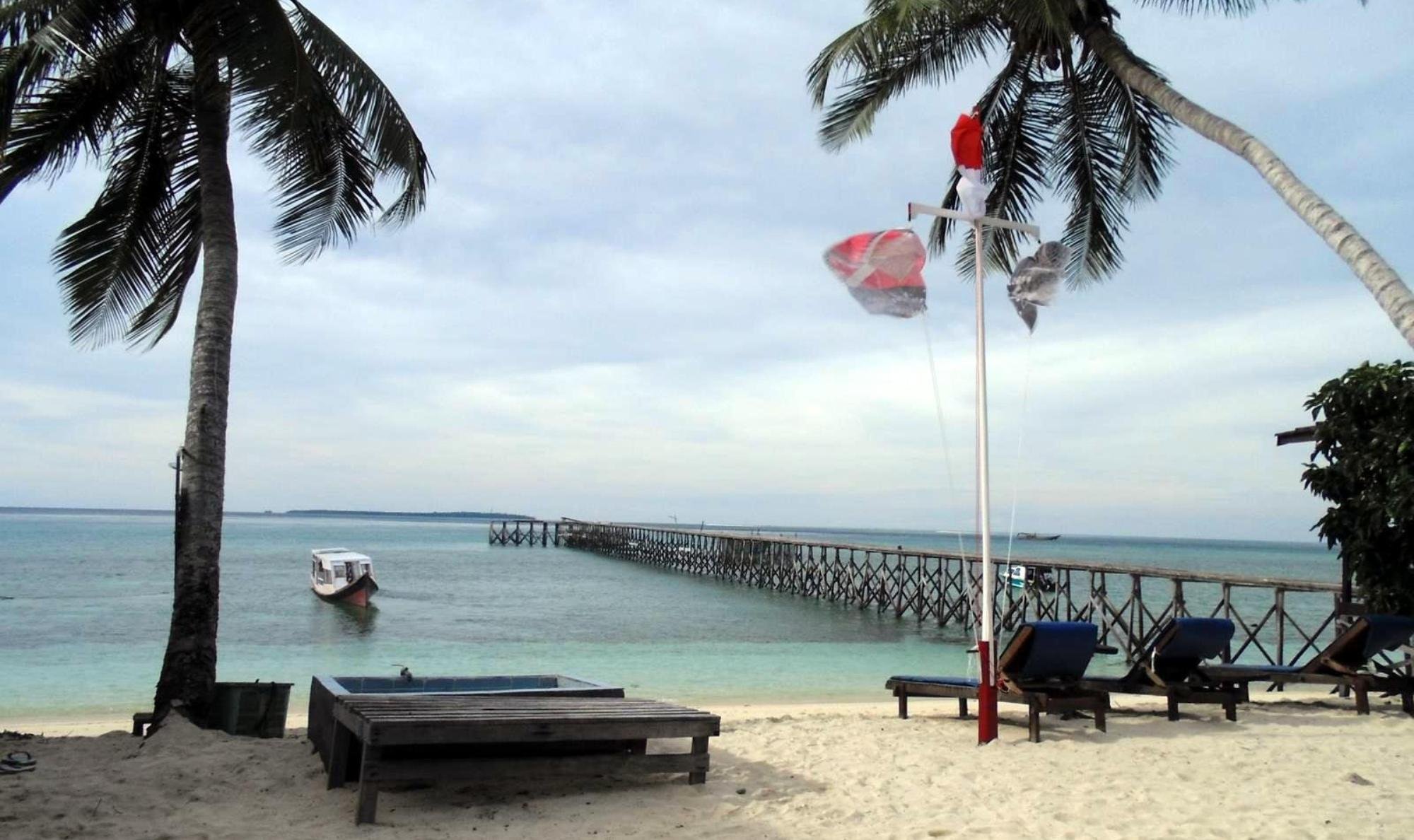 Sangalaki
The uninhabited bounty island of Sangalaki is more than half an hour by boat from Tanjung Redeb. It is also called the turtle island, because the sea turtles come here to lay their eggs on the beach. There is also a turtle sanctuary, where the baby turtles come to strength for a few days before they can take to the open sea.

Directly in front of the island is Manta Point. You can spot the majestic manta rays while diving, snorkeling or from your boat.
The Sangalaki dive resort is the only accommodation on the island and in relation to the other islands at the price.
Dive spots Derawan Archipelago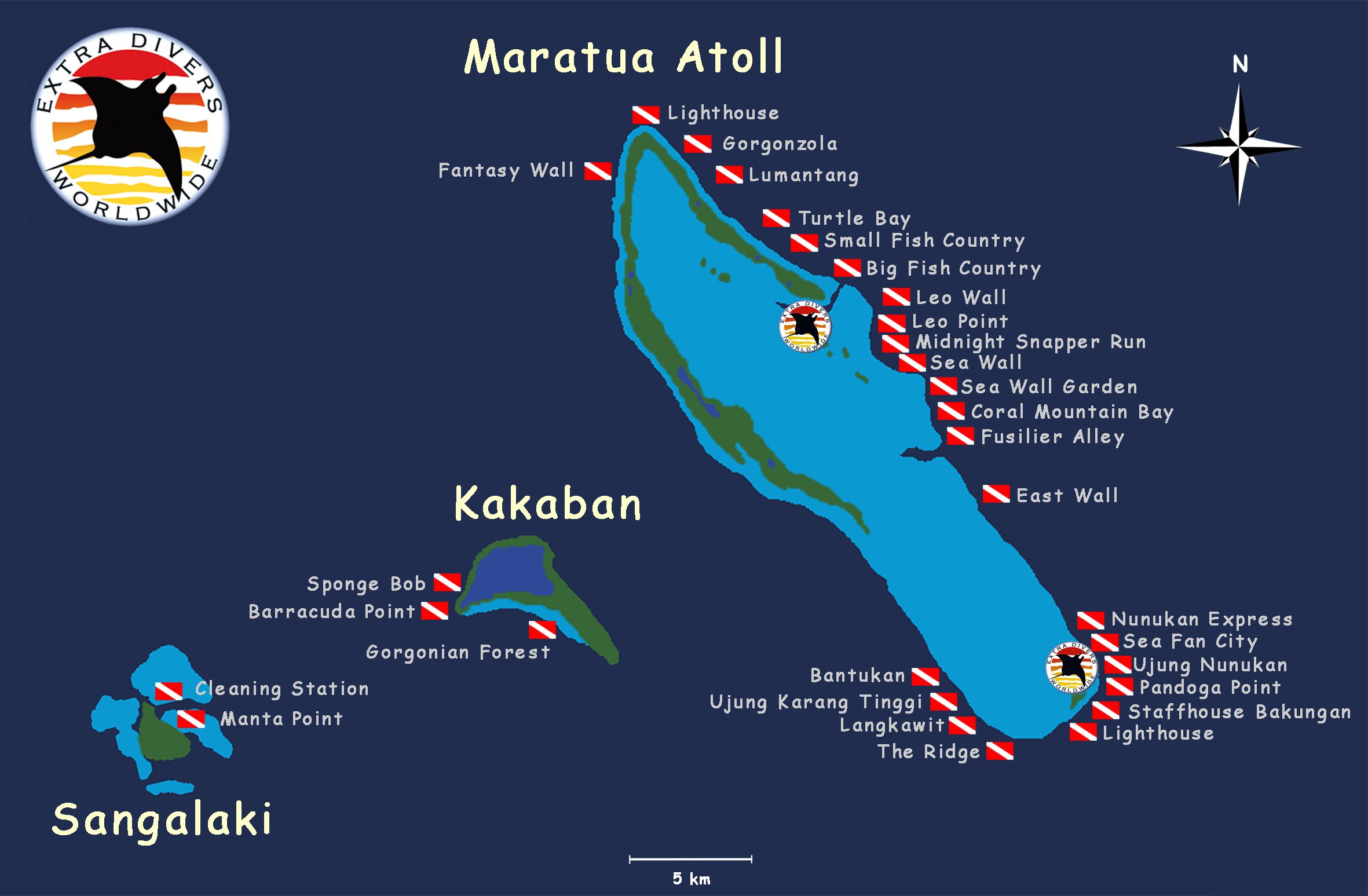 Derawan archipel sive spots
Dive Season: The best months for diving are September to December and March to April but also the months between. The Moluccan islands have the seasons reversed from the rest of Indonesia, when they have the dry season, its rainy season in Indonesia.
Visibility: Usually is good (20-30m) except some muck sites close to the harbour or where sand is easily stirred up.
Water Temperature: 20C/68F – 27C/80F
Skill Levels: Dive sites are available from beginner through advanced.
Dive Access: Land based diving, boat diving and shore diving. Many live-aboard start and end their itinerary in Ambon. Good option to add land based diving at the beginning or ending end of you live-aboard trip.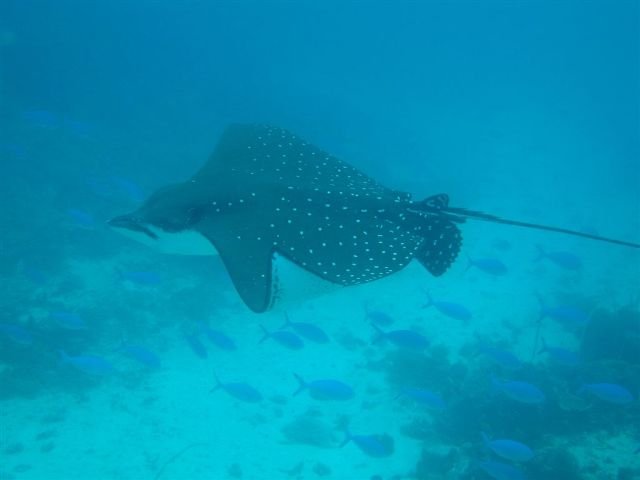 North Maratua - Big Fish Country
Our famous channel with very strong currents opposite of Nabucco. Diving is only possible during incoming current. A reef hook is a must as the channel entry will be crossed. A huge school of barracudas, white and black tip reef sharks as well as eagle rays are the big attraction here. This is not an easy dive site, but definitely worth the effort! Before diving here you should have gained some experience with currents.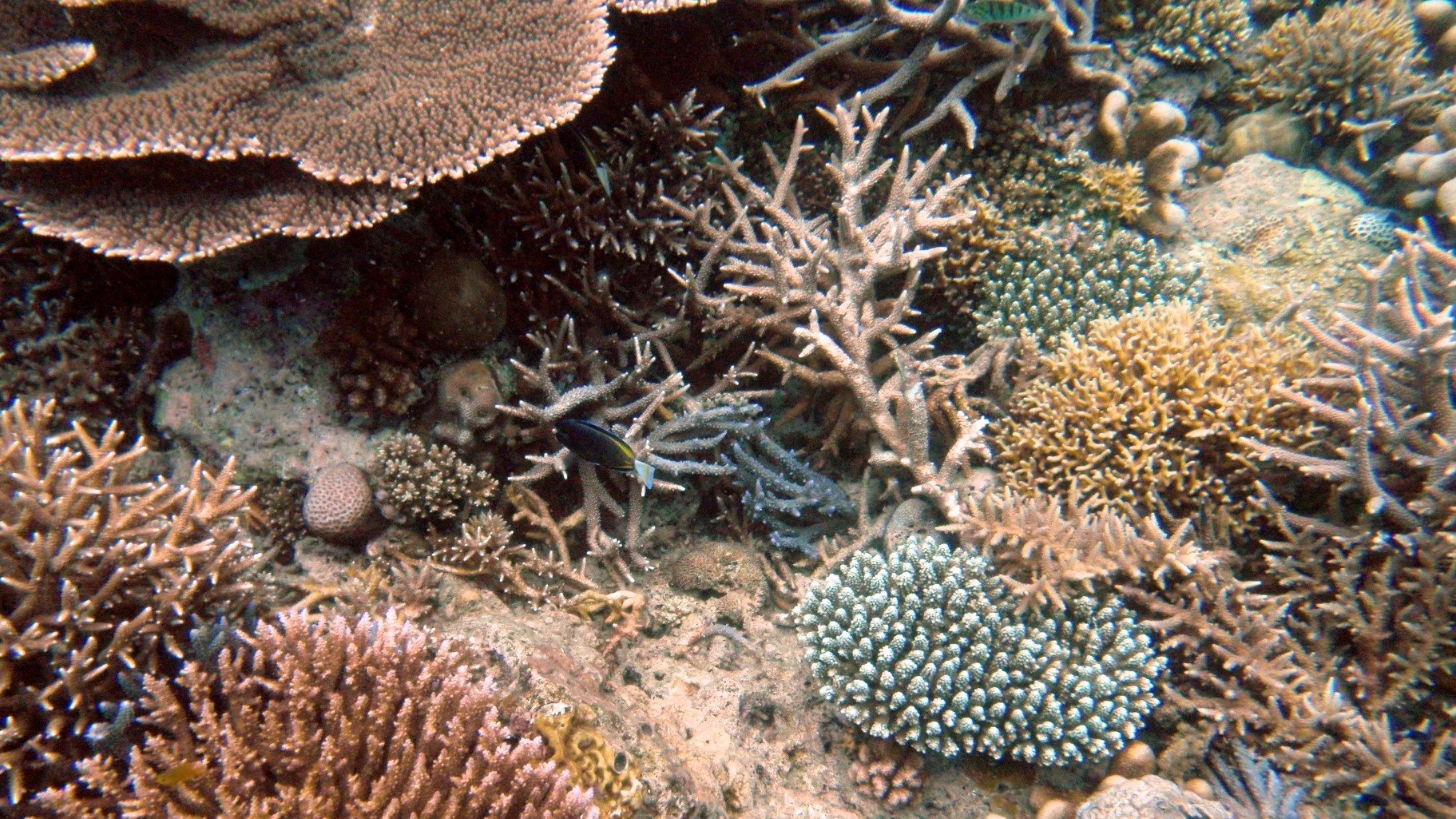 North Maratua - Small Fish Country
Juste à côté de BFC, vous pourrez profiter de ce récif de corail bien conservé et coloré. Beaucoup de fusiliers et une grande variété de poissons de récif vivent ici. Des rencontres surprenantes avec des poissons perroquets à bosse, les thons ou les raies aigles qui sont souvent de passage.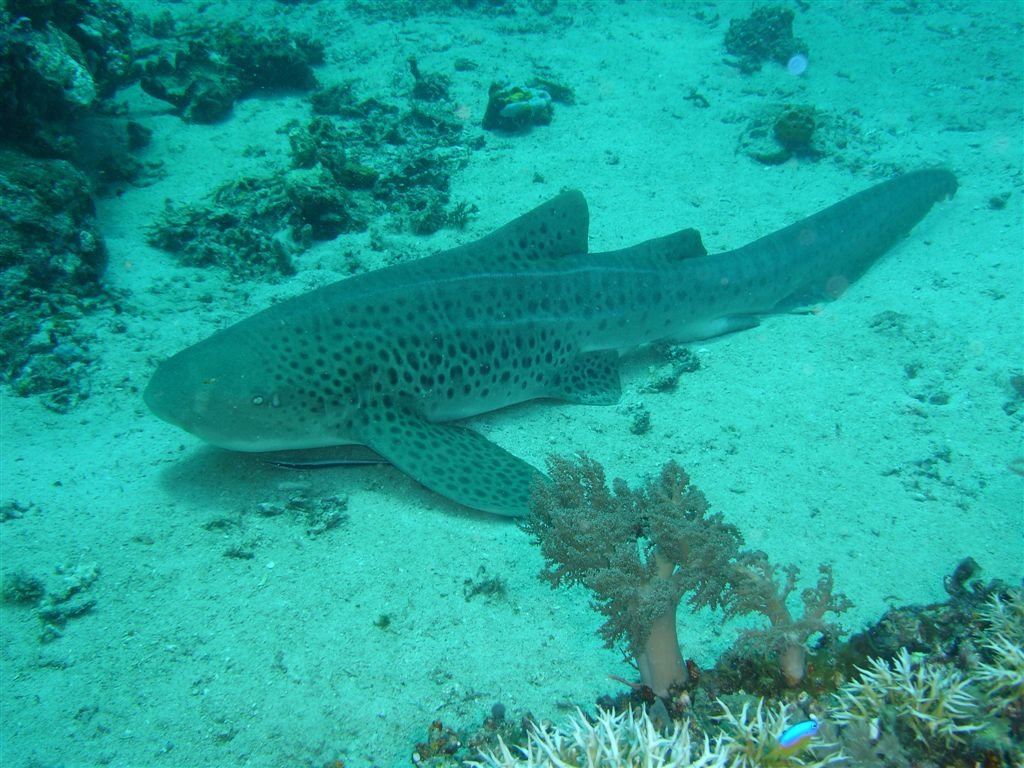 North Maratua - East Wall
Located between Nunukan and Nabucco this beautiful steep wall is worth a trip. Nurse sharks, leopard sharks, grey reef sharks or stingrays are quite common here.
North Maratua - Leos`s Point
South of BFC this sloping reef with sandy plateau on 27-30m is known for good sightings of big stingrays or leopard sharks. Next to colorful reeffish you can also find many different macro creatures.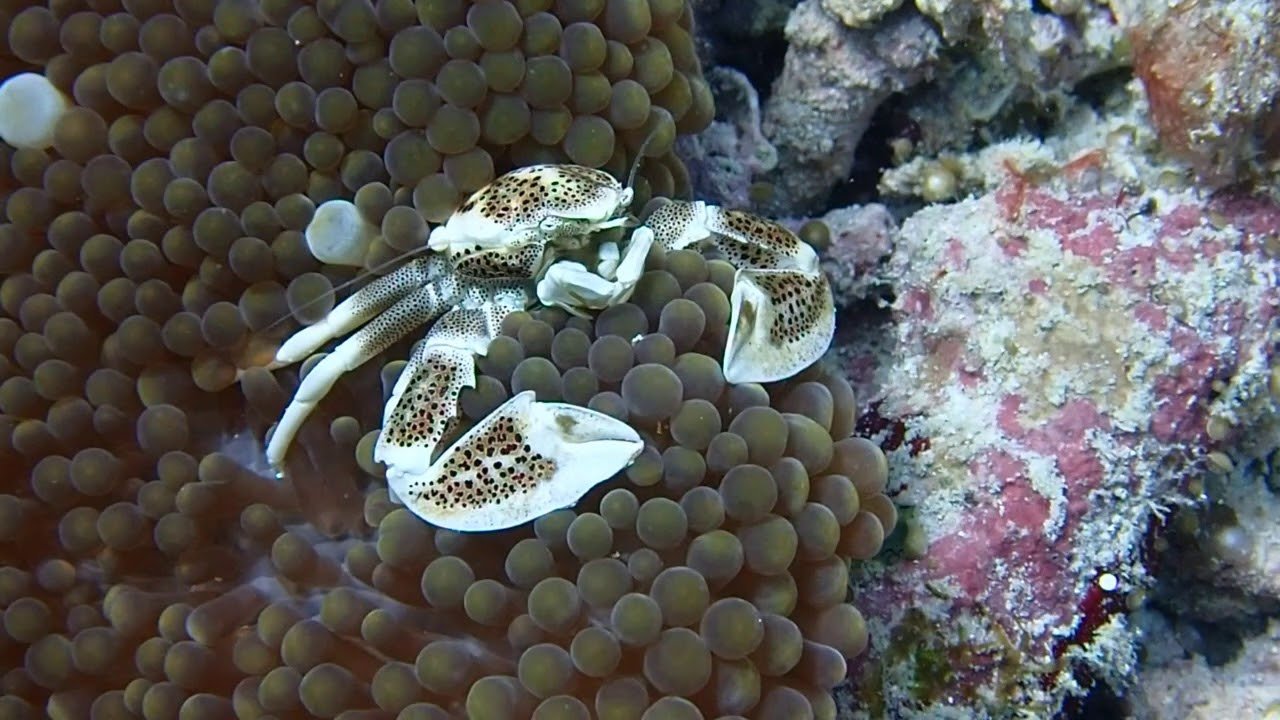 North Maratua - Leo's Wall
Leo's Wall starts on a slope and ends on a beautiful wall with overhangs. In the shallows you will find lobster, often banded sea snake or octopus. There is usually no strong current, so it is a good dive site to search for macro creatures.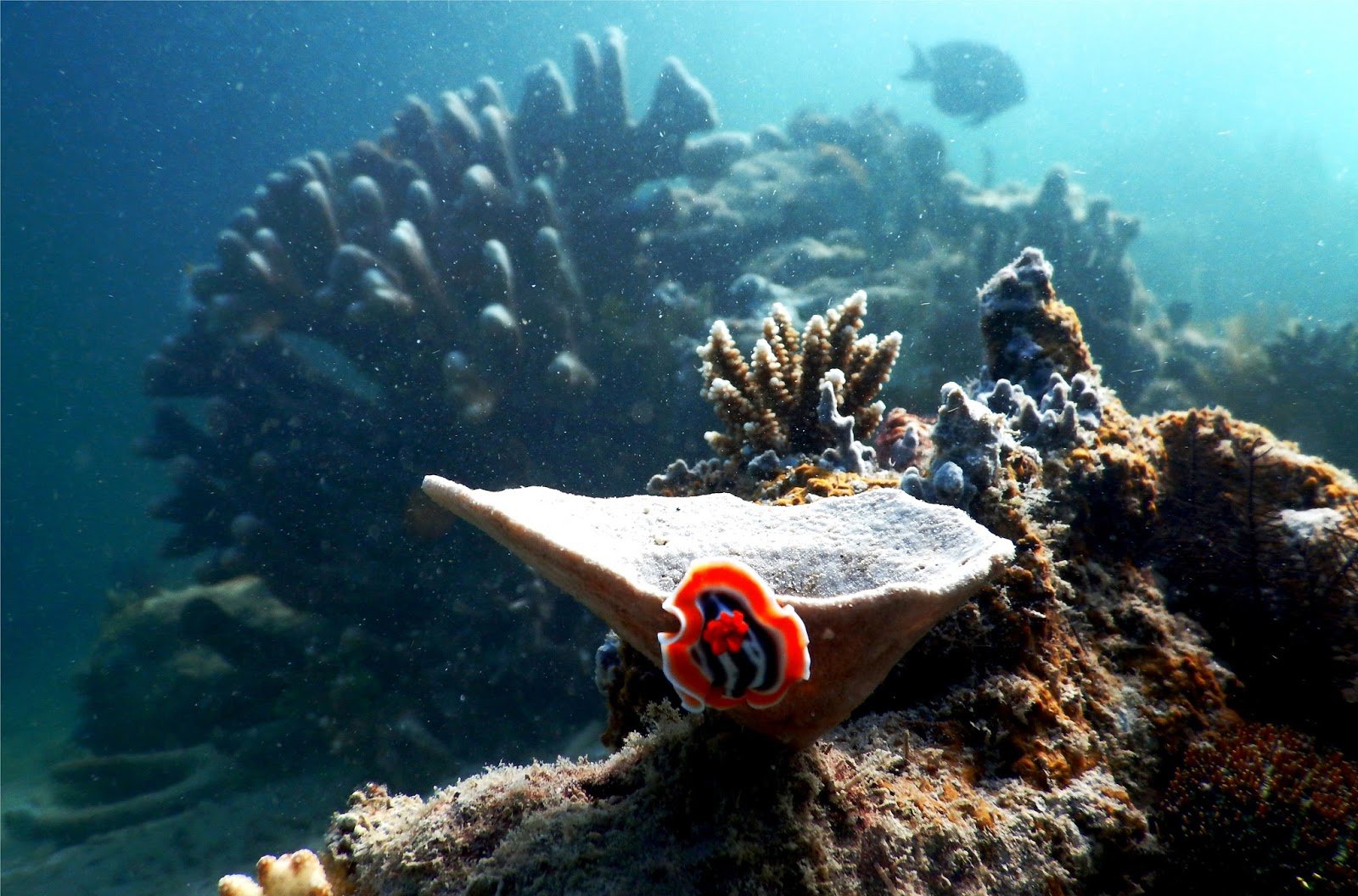 South Maratua - Bantukan
Untouched colorful coral reef west of Nunukan. Many fish schools, sting rays or eagle rays can often be seen. As a nice change to the usual walls you dive here on a gentle slope from 5-15m depth with a sandy plateau at the bottom that shows plenty of coral blocks in between.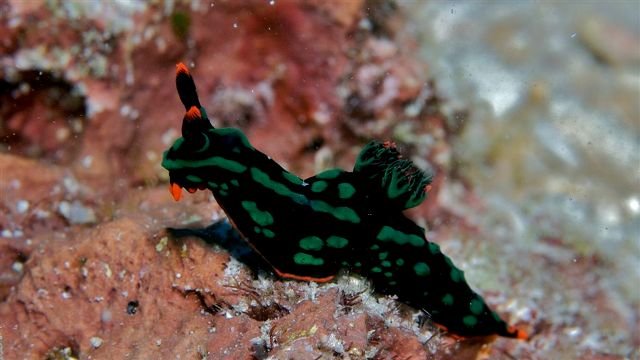 South Maratua - Ujung Karang Tinggi
This reef also starts with a gentle slope and continues with a steep wall. The huge variety of soft and hard corals is outstanding and gives many macro creatures good opportunities to hide. Often bumbhead parrotfish, travellies or tunas are passing by.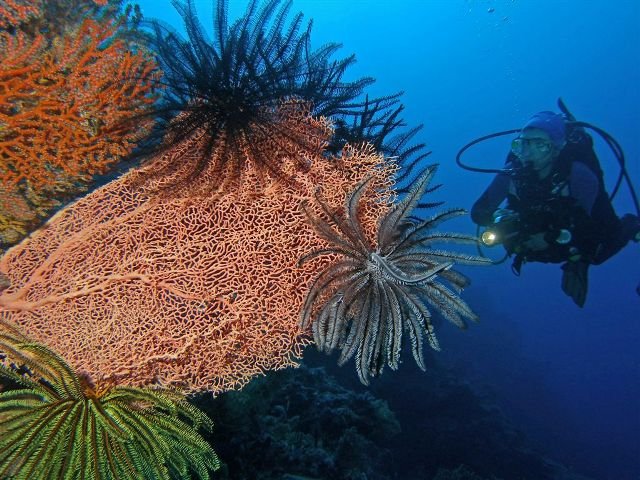 South Maratua - Pala Pala
A completely unexplored reef south of Nunukan. A fantastic wall until 30m with huge fan corals welcomes you here. Lots of small caves and overhangs provide spots for sleeping rays or nurse sharks. On the sandy bottom mantis shrimps, nudi branches and garden eels can be found.
South Maratua - Buli Gusungang
Here we also start the dive on a beautiful steep wall which is covered on colorful soft corals. An easy slope follows where on single coral blocks macro creatures can be watched. Don't forget to look into the blue from time to time, sharks or dolphins like to pass by here!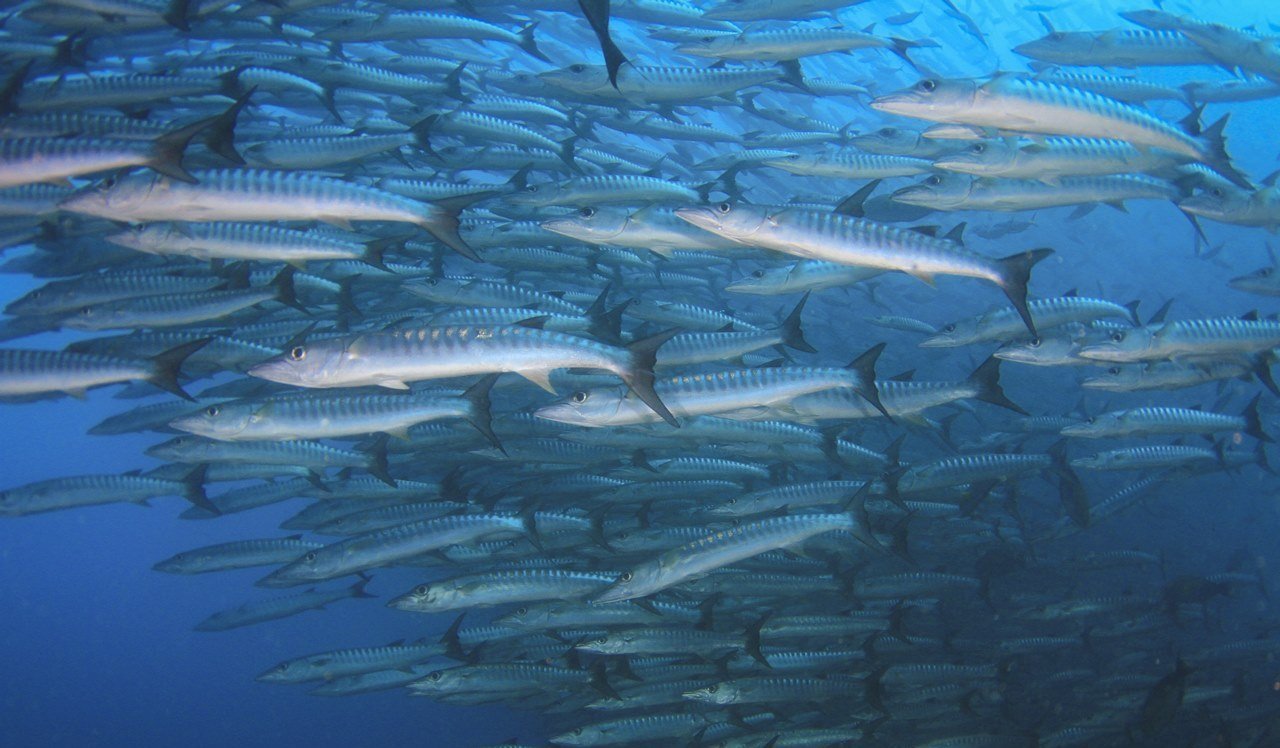 Kakaban - Baraccuda Point
Spectacular dive site with strong currents where encounters with eagle rays, white and black tip reef sharks are not uncommon. A reef hook is a must as on the slope sometimes the current can push downwards. Towards the end of the dive a colorful steep wall with fantastic soft corals can be enjoyed. We recommend this dive site to advanced divers with experience in currents.
Kakaban Wall
A beautifully overgrown steep wall just next to the jetty of the famous jelly fish lake with a lot of macro creatures. The wall shows some holes and craters that invite you for exploring. Here is usually not much current to be expected.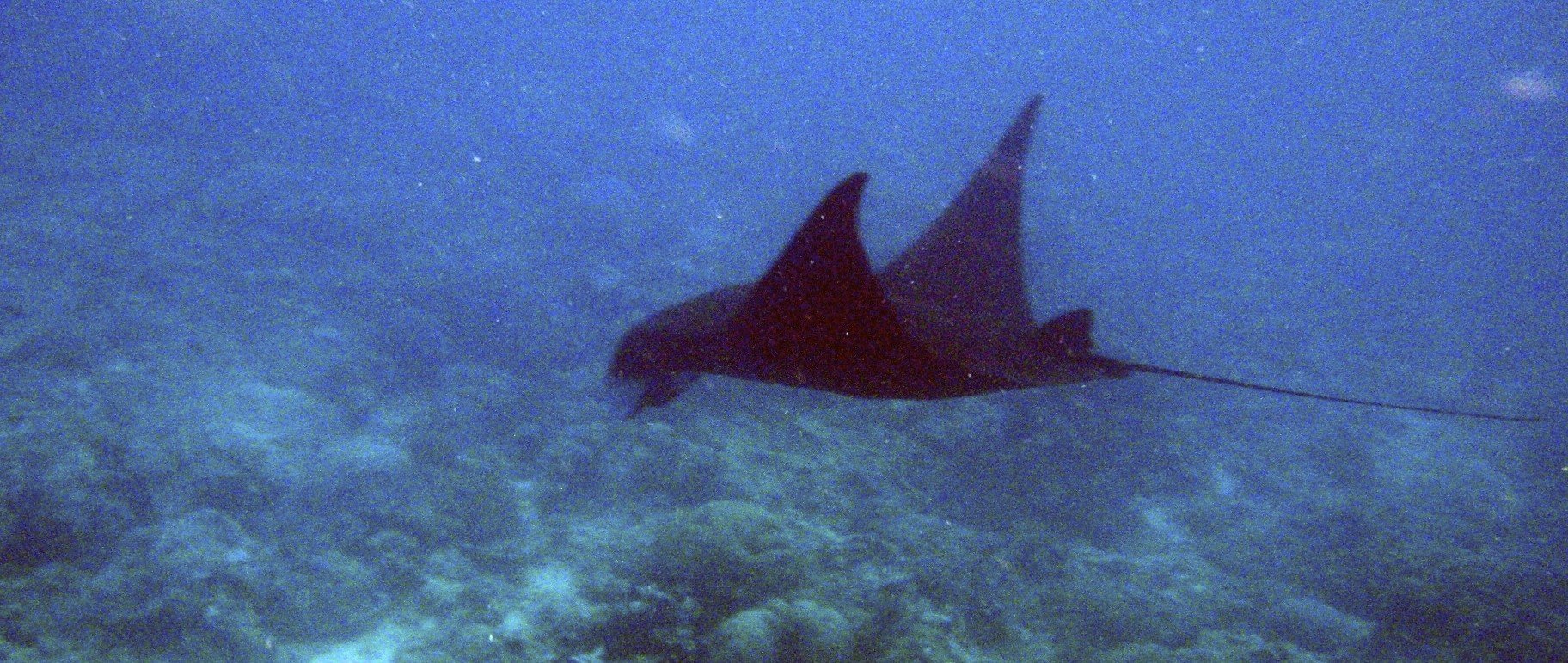 Sangalaki - Manta Point
THE place to have an encounter with manta rays. The easy slope in front of Sangalaki is the feeding place for these elegant creatures. Next to the manta rays you find a sandy area on 5-15m with many coral blocks to discover macro creatures. Fusiliers, nudi branches, scorpionfish or sepia can be seen here.
Maratua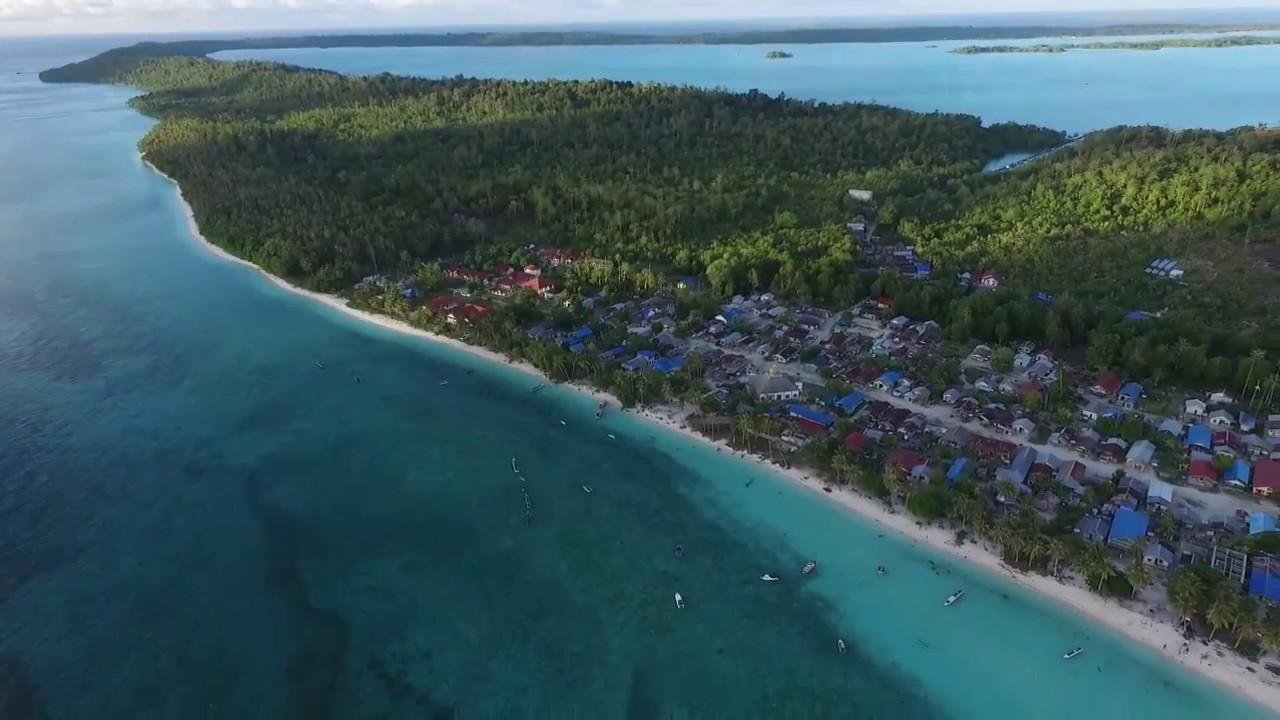 Maratua
Maratua is a small island in the Derawan archipelago. The island of Maratua has three small villages. Since 2016, a small airport has been used for a weekly charter flight to Balikpapan.

Around Maratua it is of course fantastic snorkeling and diving. Within 20 minutes of sailing you will find about 20 dive sites, each with its specific character.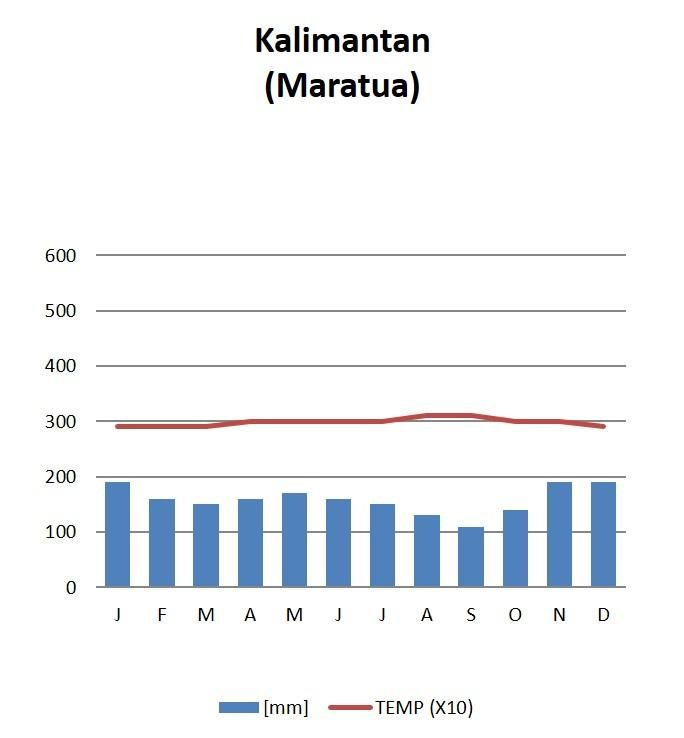 Climate