3 days orang-utangs Camp Leakey Kalimantan
This individual tour module takes you on a boat to the orang utans in Camp Leakey.


A tour full of adventure:
Jungle, boat and orang utans are the highlights of the three-day tour through central Kalimantan or Indonesian Borneo. You travel and stay overnight on a 'Klotok', a simple boat on the river through the jungle to the orangutan rehabilitation centre Camp Leakey in National Park Tanjung Puting.

Overnight stays on the Klotok deck: on mattresses under a mosquito net.
This roundtrip is a sample how your trip could look like. The target prices are based on middle class hotels. Our Indonesia experts are happy to help you tailormade your trip to your demands.


Target prices
€ 450 p.p. based on 2 participants
€ 425 p.p. based on 4 participants
Included:
- Transfers according to itinerary
- Stay on Klotok for 2 nights on a full board basis
- Water, coffee and tea on board
- English speaking guide
- Entrance fees and donations

Not included:
- Flight tickets
- Other meals
- Alcoholic drinks and other drinks
- Personal expenses and tips
- Travel and cancellation insurances
- Booking costs and Calamiteitenfonds contribution € 30 per booking
- SGR contribution € 5 per person
- CO2 compensation € 22 per person
Day 1 Arrival Pangkalan Bun, aboard the Klotok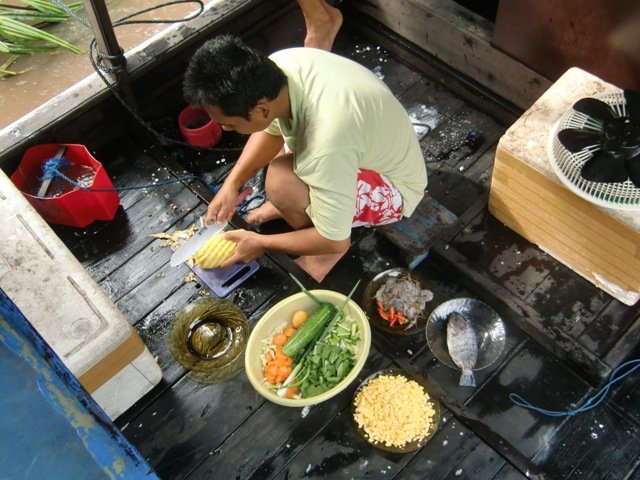 From the airport of Pangkalan Bun you will be picked up and taken to the port village of Kumai. You sail on the Sekonyer river and from your Klotok (boat) you can enjoy the flora and fauna. You travel, eat and stay overnight on board. The accommodation is extremely simple: You spend the night on deck on mattresses under a mosquito net.
Day 2 to Camp Leakey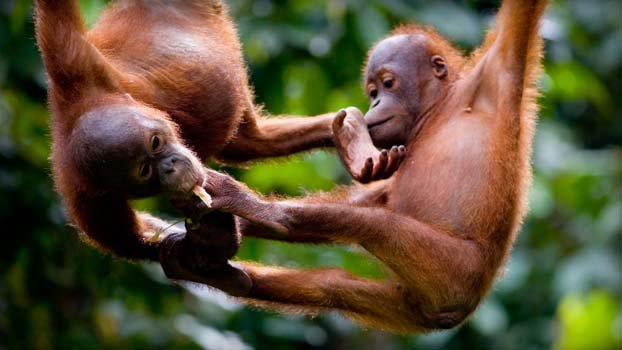 After an early breakfast the boat sails further up the river, through the jungle. Along the way you will see countless birds in the forest. Around 09:00 you make a stop at Pondok Tanguy where the newly arrived orangutangs are fed. Then you sail to Camp Leakey, the rehabilitation centre of the orang utans.
Day 3 Farewell to the orang utans
This day you sail back to Pangkalan Bun after breakfast. End of the program. In the morning you will be taken to the airport for your next destination.
Klotok (boat) in Kalimantan
The Klotok owes its name to the sound of the engine, klotok-klotok-klotok ... The accommodation is very simple, you sleep on deck on mattresses and under a mosquito net. Besides the captain, there is a sailor / cook on board who will make your stay on the Klotok as comfortable as possible. Sanitary is less than minimal. meer info more info Informations supplémentaires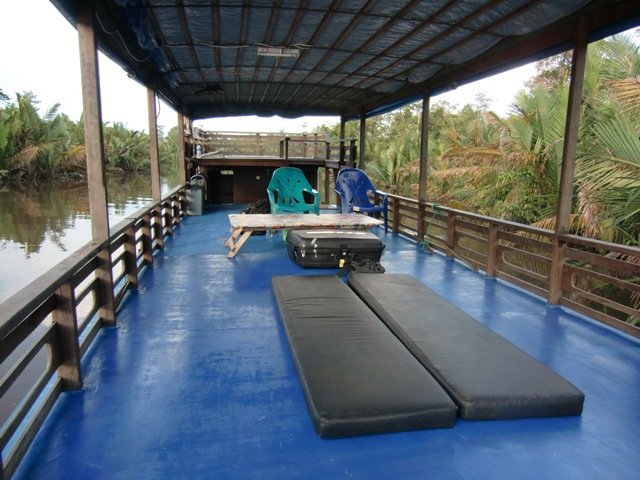 Pangkalan Bun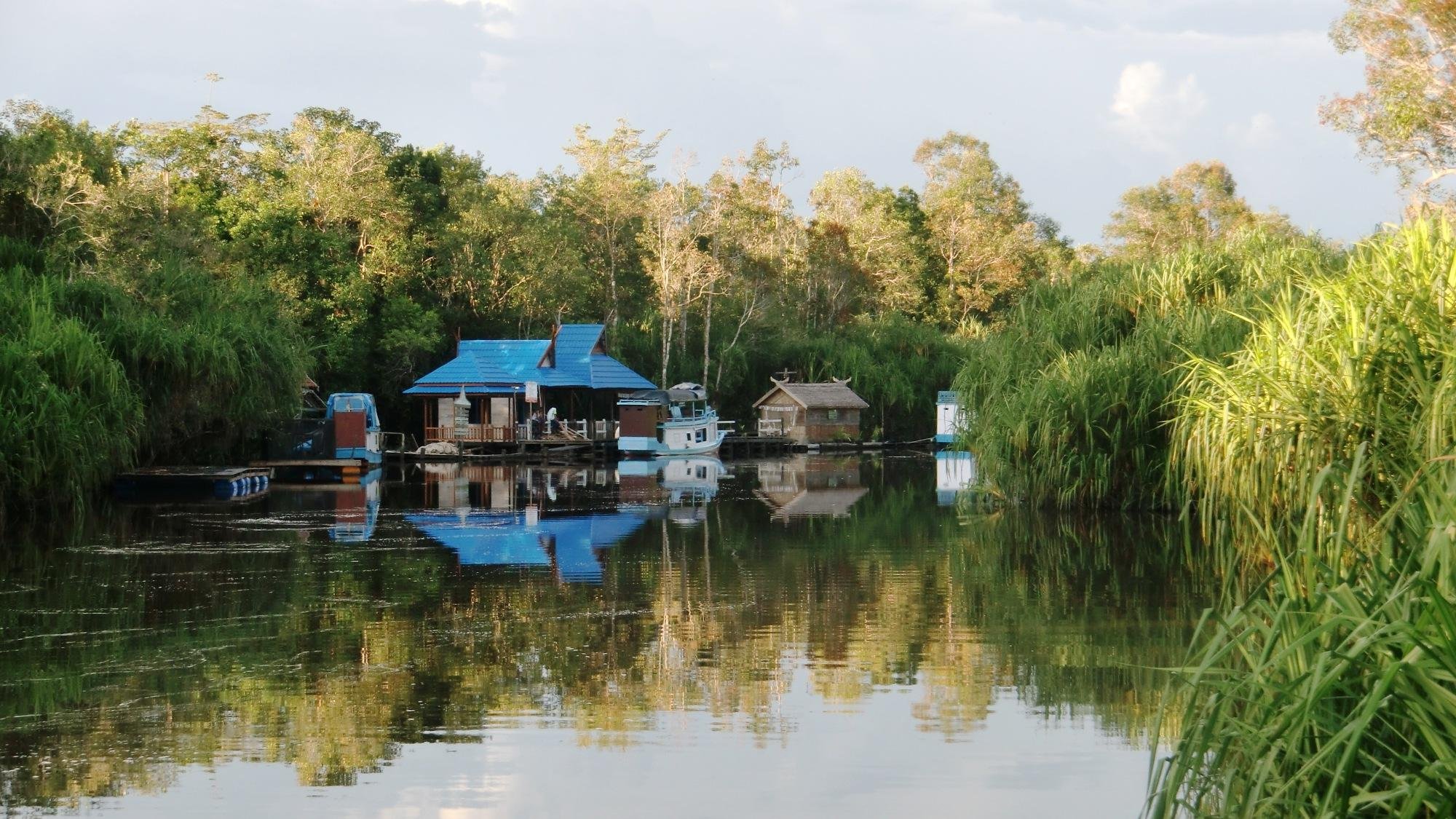 Pangkalan Bun
Pangkalanbun is the starting place for your tour to the Tanjung Puting reserve, the orangutan reserve and optionally the Dayak villages.
Pangkalabun has several daily flights to Jakarta, Semarang, Surabaya and some cities in Kalimantan.