Bouwsteen Saparua 3 dagen
Booi, Ouw, Mahu, Itawaka, Noloth... allemaal dorpjes op het eiland Saparua die iets eigens te bieden hebben. Tijdens deze bouwsteen van 3 dagen bezoeken we ze allemaal. De een staat bekend om het pottenbakken, de ander om de sago productie en weer een ander om het prachtige strand.

U heeft de keuze uit 2 accommodaties: het niet best aangeschreven Perdana guesthouse in het stadje Saparua of het leuke Rumah RP guesthouse in het dorpje Ihamahu.
Deze bouwsteen biedt u cultuur, natuur en ontspanning. Kortom, een leuke uitbreiding op uw vakantie.
Richtprijzen
€ 345 Target price per person for 2 persons



Inclusief:
•Transfers naar en van de haven
•Accommodaties op basis van logies en ontbijt
•Engels- of Nederlands sprekende gids
•Overtocht met snelle boot, VIP plaatsen

Exclusief
•Overige maaltijden
•Excursies, donaties en entreegelden
•Fooien en uitgaven van persoonlijke aard
Dag 1 Ambon-Saparua

In the morning we drive to Hurnala to board the boat from 09.00 to Haria on the island of Saparua. You will be transferred to the Perdana Hotel in Saparua by minibus. Then we make a tour to the Duurstede Fort and adjacent museum (if open, since 2013 the museum seems to be closed to the public). You can enjoy your lunch on the beach of Duurstede. Then we go for a walk through Saparua.
Dag 2 Saparua tour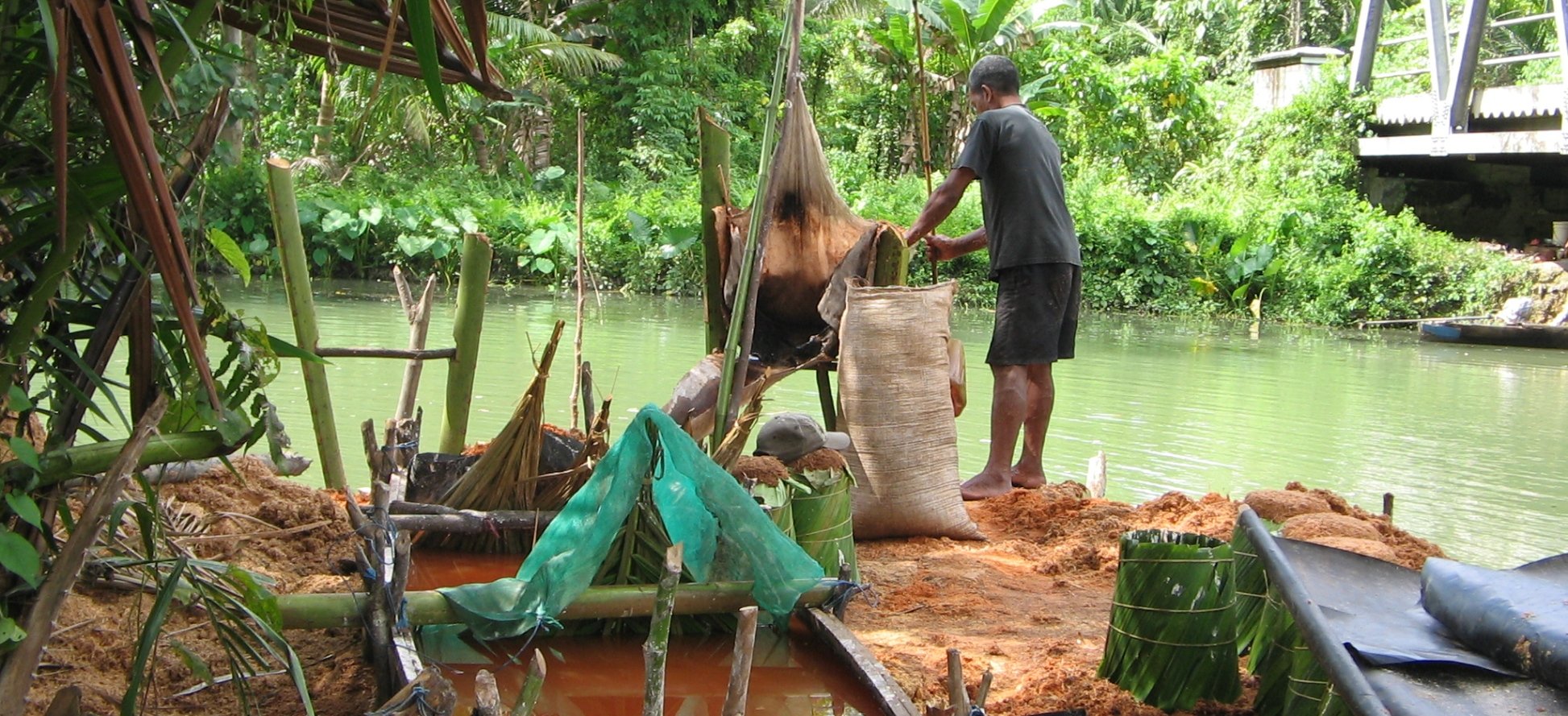 Today we first take a walk around the busy market. After this we drive to the pottery village Ouw, here we get a demonstration of traditional pottery. After lunch we continue to the village of Mahu. There we walk through the sago forests. Sago is a starch product that comes from the pith of different plant / tree species. You'll see the whole process. We end the day with two other villages, Itawaka and Noloth. Here you can quietly look around by yourself and discover the culture. Late in the afternoon we return to the hotel in Saparua.
Dag 3 Saparua - Ambon

After an early and meagre breakfast you will be taken to the port by minibus. Then we sail back with the fastboat to the Hurnala shipyard in Tulehu and return to the hotel.
Perdana homestay
Perdana is a cosy and simple guesthouse with 20 rooms. You stay here in the new part. The rooms are equipped with AC. The bathrooms have a western toilet and mandi basin (no shower). The rooms have a nice terrace overlooking the courtyard. Do take into account a very scanty breakfast and not really attentive staff. meer info more info Informations supplémentaires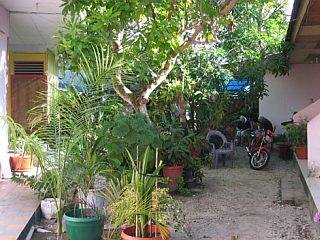 Rumah RP - Ihamahu Saparua
Rumah RP ligt op een rustige, prachtige plek aan zee in het dorp Ihamahu, op het eiland Saparua, Molukken; ongeveer een uur varen van het eiland Ambon. Het vakantiehuis biedt volpension aan 6 personen en heeft een woon/eetkamer, keuken, badkamer, twee terrassen en drie slaapkamers. Elke slaapkamer heeft twee een-persoons bedden met klamboes, en een ventilator. Het huis is aangesloten op de waterleiding, heeft een koelkast en electriciteit van 220V (stekkers net als EU); af en toe valt de stroom uit. De traditionele badkamer heeft een mandibak, waaruit het water geschept wordt om te baden en het toilet door te spoelen. Mary Anakotta, die het huis bewoont, kookt, maakt schoon en doet de was. Buurvrouw Marlena Anakotta kan transport en tochtjes regelen. Mary en Marlena zijn uw gastvrouwen in Rumah RP meer info more info Informations supplémentaires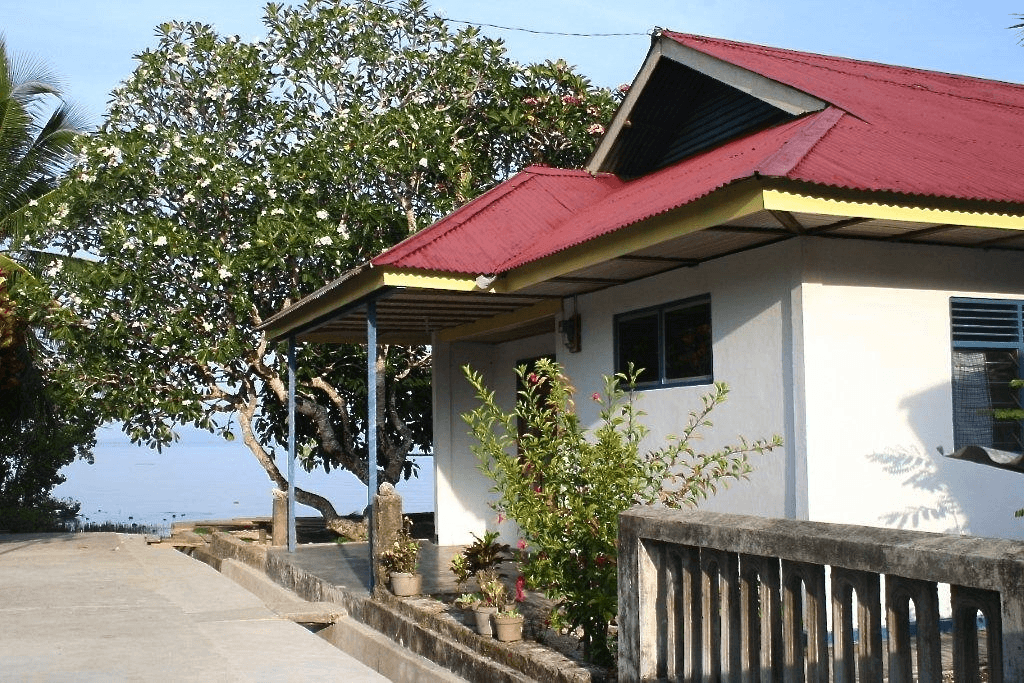 Ambon

Ambon
Ambon, the capital of the Moluccan archipelago is situated on the island of the same name Ambon.
Ambon-city is the most important hub of the province and plays an important role for whole East-Indonesia. On the other side of Ambon Bay (Teluk Ambon) lies the Pattimura Airport with, among other destinations, scheduled flights to Makassar, Jakarta, Soerabaja, Bali, Ternate and Papua. Some Pelni Ferries also go to Ambon. Public Transport on the island itself consists of the Angkotan Kota, small buses that, starting from the Mardika Terminal close to the city centre service many destinations on the island.

Ambon-city has a magnetic attraction for young people from the surrounding villages and islands, that's why the population is very young. They come in particular to look for a job. The most important employer in Ambon-city is the government and a job as a civil servant is very popular as it offers security, status and advantages (like being able to help other members of the family). But for the Moluccans that have been living for a long time in Ambon-city, or were born here, the village of origin (of the family) is still very important for their identity. For important events in their village or on public holidays many Ambonese go back to the village of their family.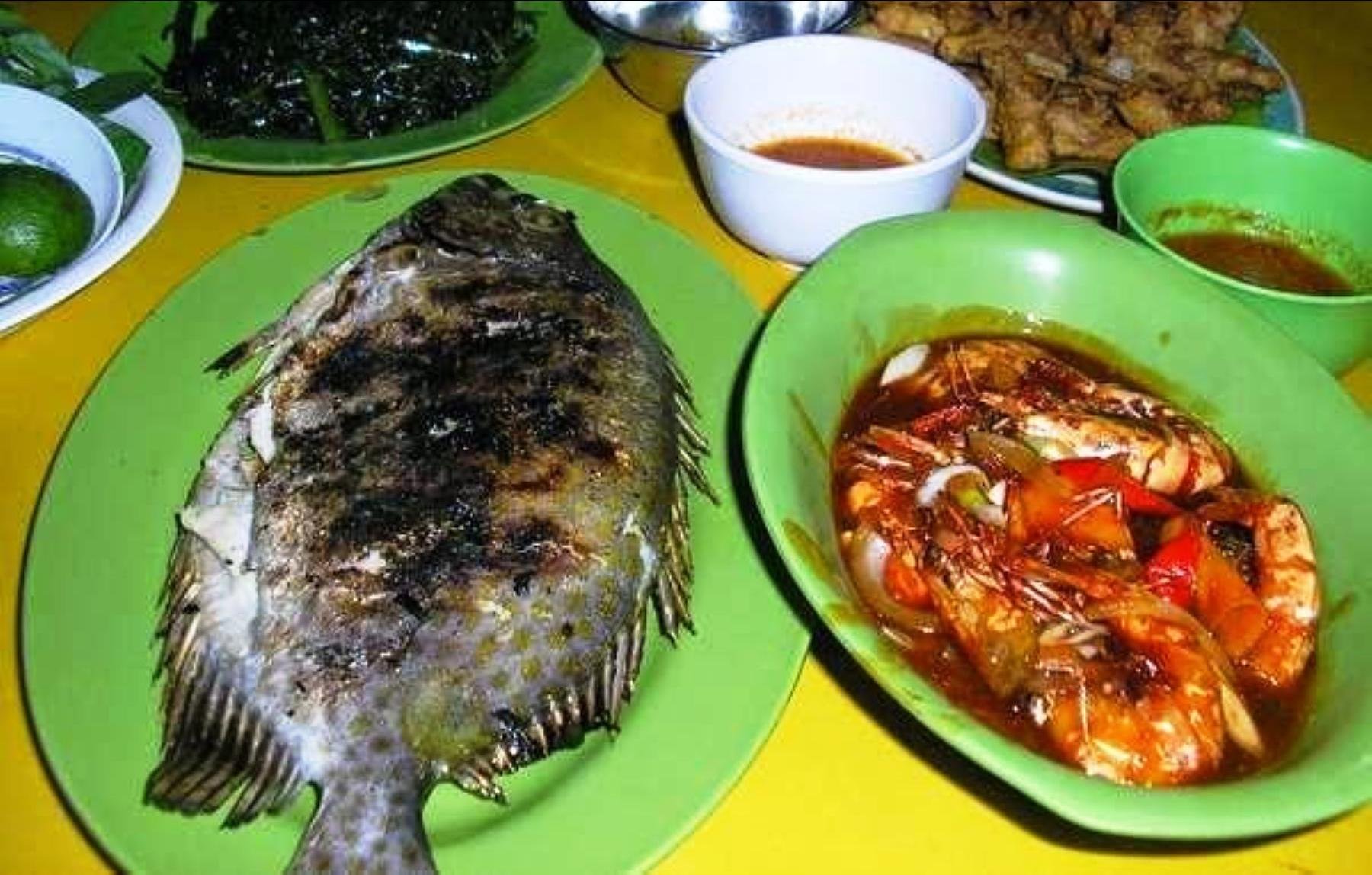 Favoriete restaurant
Ambon city has very nice fish restaurants. Me myself would recommend Rumah Makan Ratu Gurih, busy on the weekends, but during the week you can eat the tastiest ikan goreng or ikan bakar (deep fried or grilled fish).
Be sure to have a coffee at Rumah Kopi Sibu Sibu and get amazed over the nice pictures and interior.


Saparua

Saparua
Saparua is the largest of the Lease Islands. In terms of area, it is comparable to Texel and there are just under 50,000 islanders. As on many Moluccan islands, sago palm is the most important staple food. There are many places to see the sago production and processing.

The VOC fort Benteng Duurstede is one of the bigger sights. The museum has a nice collection of old war equipment.
Saparua has about twenty villages. The ferry from Ambon arrives in Haria. The VOC fort Benteng Duurstede is located near the "capital" Saparua. It is one of the bigger sights. The museum has a nice collection of old war equipment.

The pretty village of Ouw is located on a hill. It has a lot of stairs you have to take to see the old church. Proas are being built on the beach. There is also a pottery workshop in the village.

You spend the night in the Perdana guesthouse in the village of Saparua. Take into account uninterested staff and a meager breakfast with soggy sandwiches and cold coffee. More attractive is the Rumah RP guesthouse in the village of Ihamahu. You can also take a cooking course here. Divers have a choice of the simple Mahu lodge, with not the best diving center, or the luxurious Cape Paperu.