Tour module 4 days Glamping: Experience Balinese culture and nature
This thoroughly Balinese building block takes you to the jungle and rice fields in unspoiled UNESCO World Heritage Site Jatiluwih.

Far from the crowds, you will learn to make local Balinese or Indonesian dishes, dive into the jungle, go on a mountain bike tour or eco-trekking and you will be drawn into the Balinese spirituality.

You will stay in luxury tents of the Sang Giri mountain rainforest glamping. An oasis of peace with beautiful views from your terrace.


Target prices
Target price € 690 per person with 2 participants


Included in the fare:
•transfers to and from the glamping (to south or central Bali)
•3 nights in a Deluxe tent based on a double room including breakfast.
•Cooking class including lunch
•Rainforest Experience
•Mountain bike or Eco tour
•Spiritual evening experience

Exclusive in the travel sum:
•Other meals
•Personal expenses and tips
•Travel insurance
•Booking costs € 30 per booking
•SGR contribution € 5 per person
•CO2 compensation € 22 per person

Day 1 Selamat datang, welcome to Sang Giri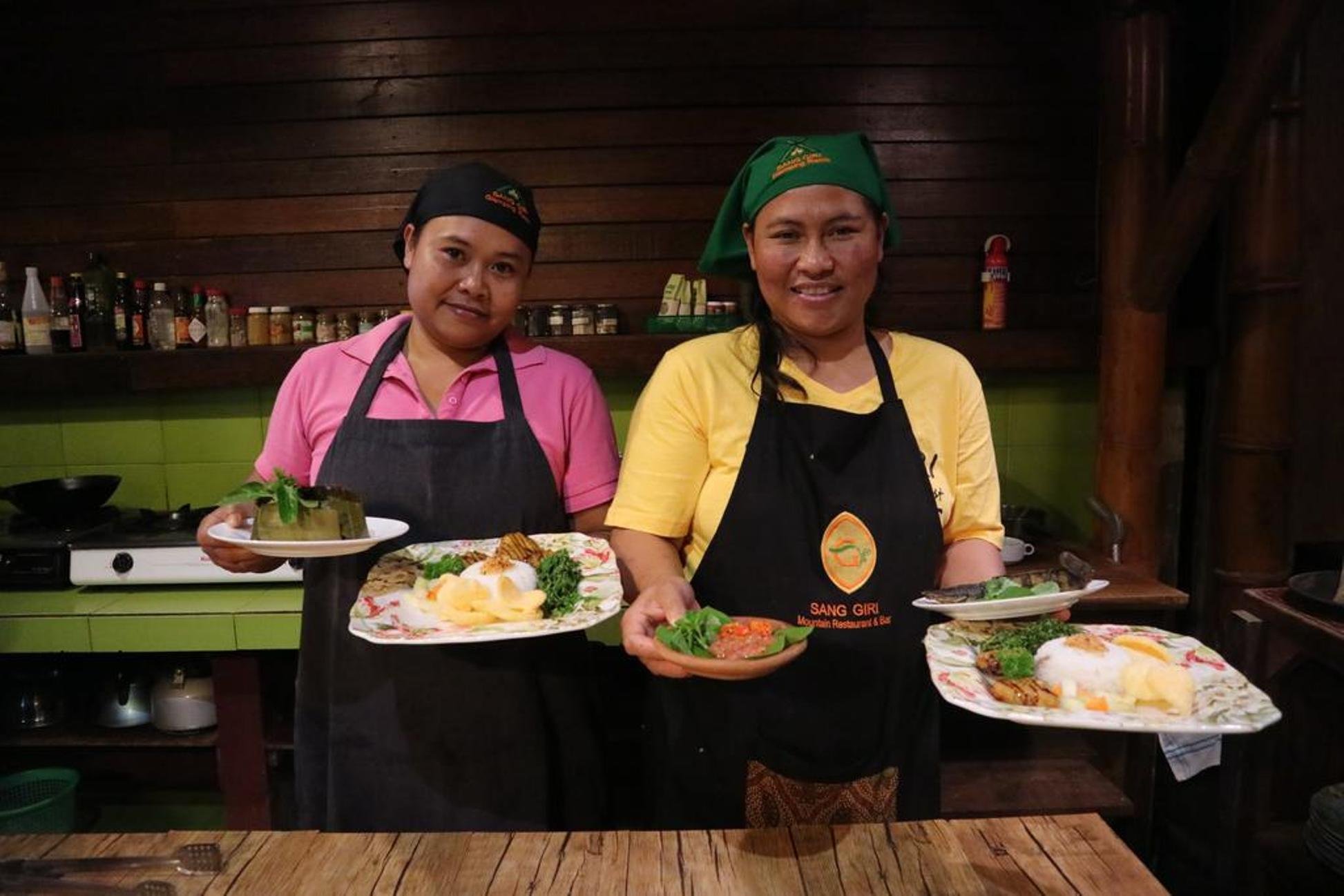 After breakfast you will be picked up from your hotel in south or middle Bali and taken to the Sang Giri glamping. After checking in, you will have plenty of time to explore the glamping and relax. 3 nights in Sang Giri - Jatiluwih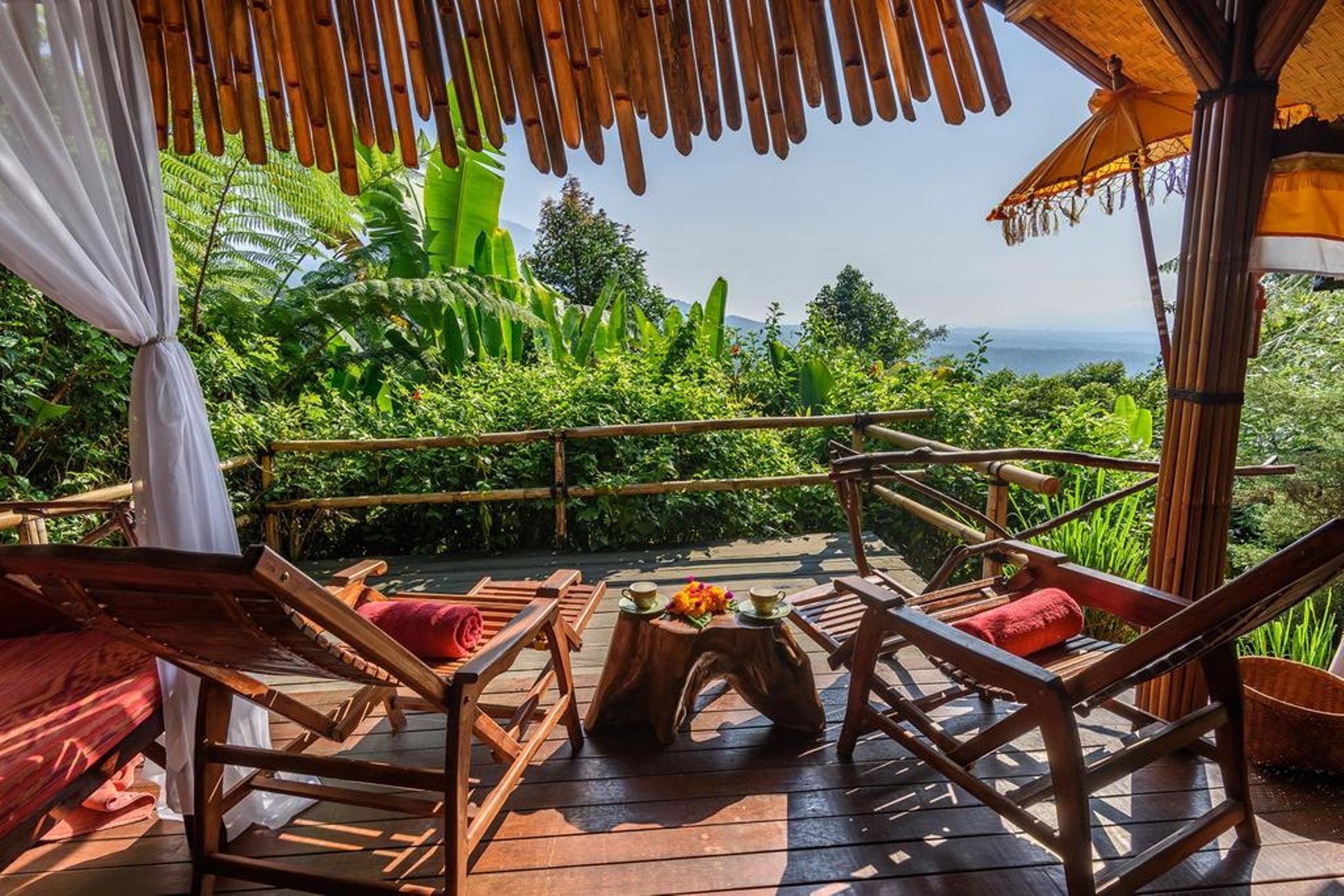 Day 2 Kooklessen en trekking in het regenwoud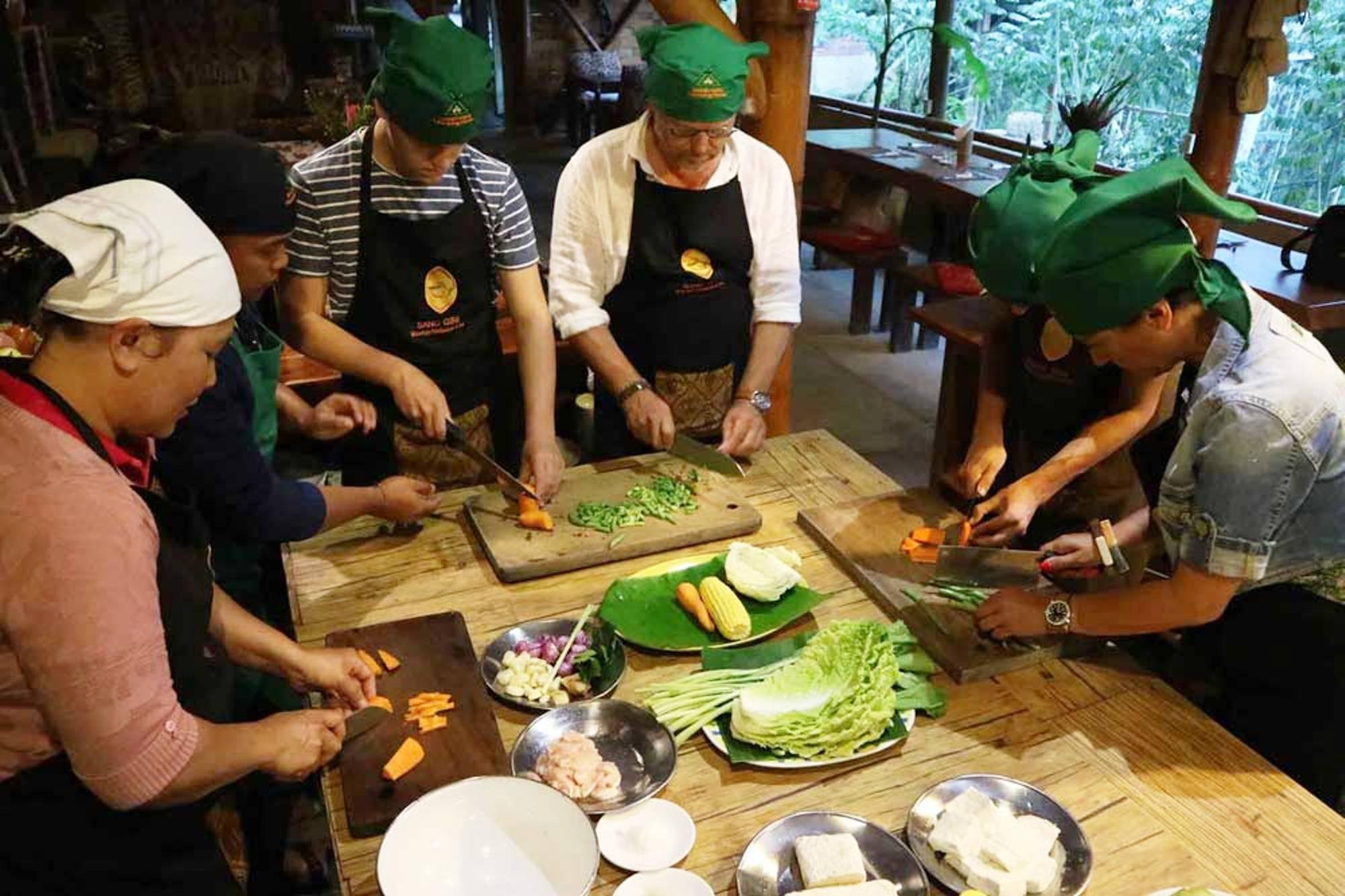 In the cooking lesson you will be teached either to cook Nasi or Mie Goreng ( Fried Rice or Noodle ) / Nasi Campur Bali (Balinese Rijstafel) / Chicken Curry Bamboo Include fried Bananas as dessert. Menu optional is based on cooking skills level : basic, medium, advance. Basic menu is what you can easily do at home, because all ingredients are available there. The result of your cooking is also yourlunch, so no extra charge for lunch. After lunch you will be taken by a local guide for the Rainforest experience with botanical education and survival skills. It is a 1 – 1,5 hrs trekking through orchards and dense rainforest. On route your scout will share with you a lot of interesting information and stories about the colorful flora of this wilderness. Reaching 'Sang Janggala Jungle Camp' at a river side with possibility for a refreshing dip in its clear mountain water. Your scout will explain to you some fundamental, basic knowledge how to survive in nature: how to find fresh drinking water, demonstarte how to make a fire and how to make cutleries and other important tools out from bamboo. During the experience trekking enjoy a tasty jungle food with roots, ferns, young coffee leaves and chicken in bamboo. Then 30 mins trekking back to Sang Giri Glamping Camp.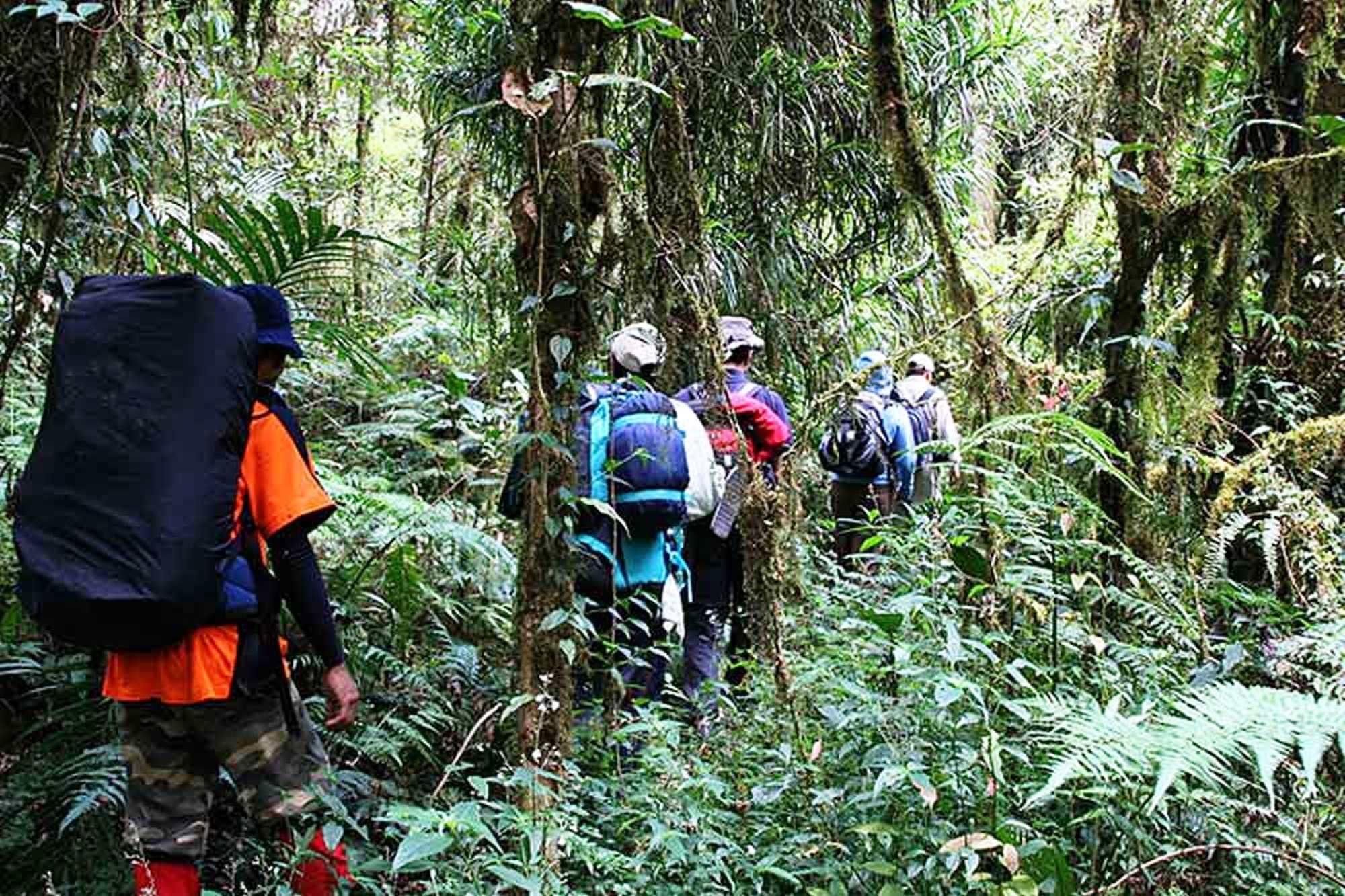 Day 3 Eco tour of mountainbiken en een spirituele ervaring in het donker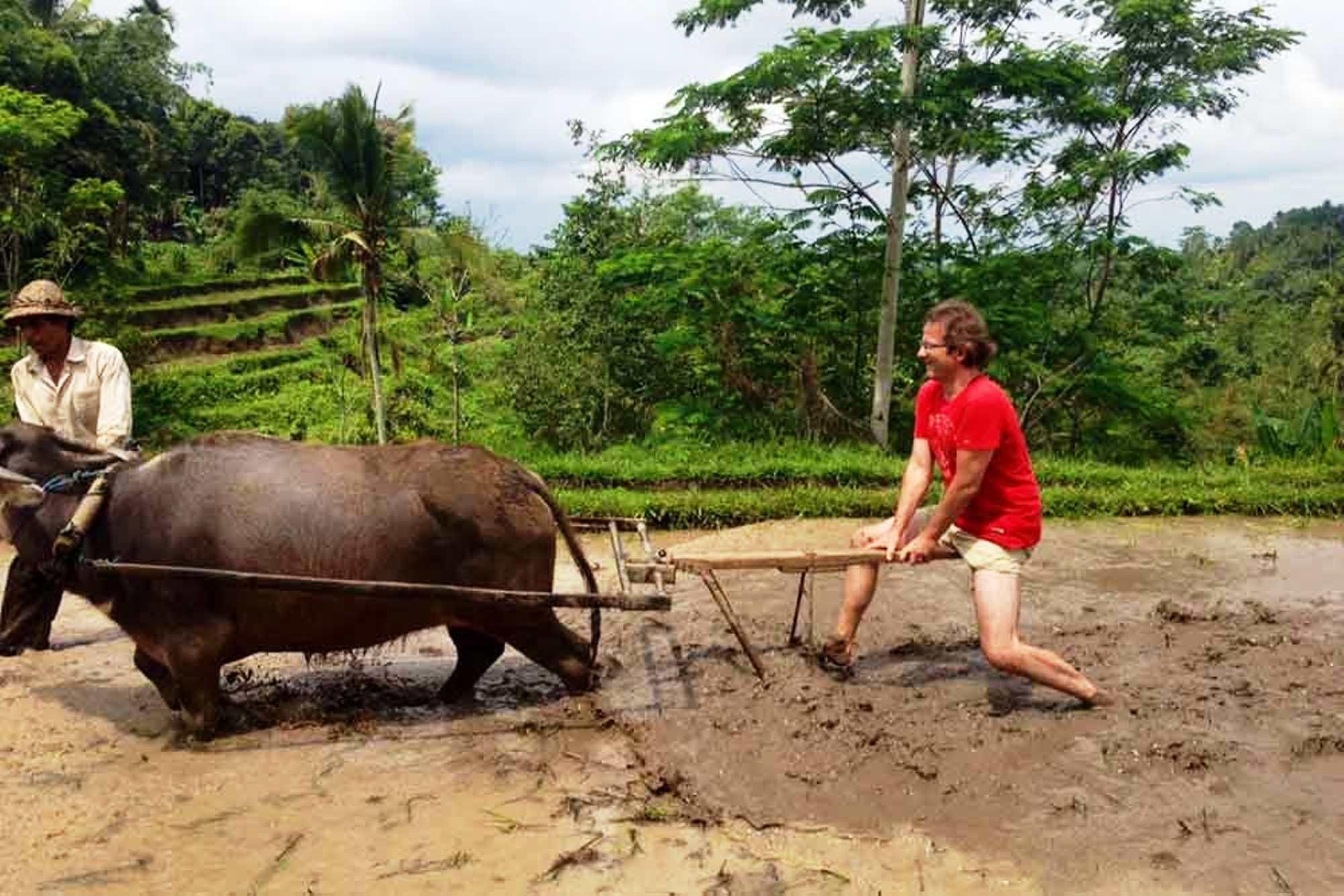 In the morning you can choose from a mountain bike trip or an eco tour. The mountain bike trip goes through the UNESCO World heritage area of ​​Jatiluwih and lasts between 2 and 4 hours. The difficulty of the trip is easy. During the Eco-tour, you will experience an exciting day in the Countryside of Central Bali, including a gentle walk through beautiful rice field terraces. You will visit several local houses and learn about traditional coffee processing, weave a traditional offering basket out of coconut leaves, plowing the rice fields with traditional methods and a stunning tranquil lunch in the rice fields with outstanding views of terraced rice fields. After dinner, you will join the Spiritual experience afer sunset: Settled together in the restaurant of Sang Giri Mountain Glamping Camp, your guide will explain the evening ceremony. All participants will be dressed in proper Balinese temple dress. After sunset leave Sang Giri for a half hour night walk to a temple in the rainforest. A temple priest will lead you thru an old ceremony of blessing and asking the gods for more prosperous live, health and success. Your English speaking guide will explain all steps of the ceremony for you to understand.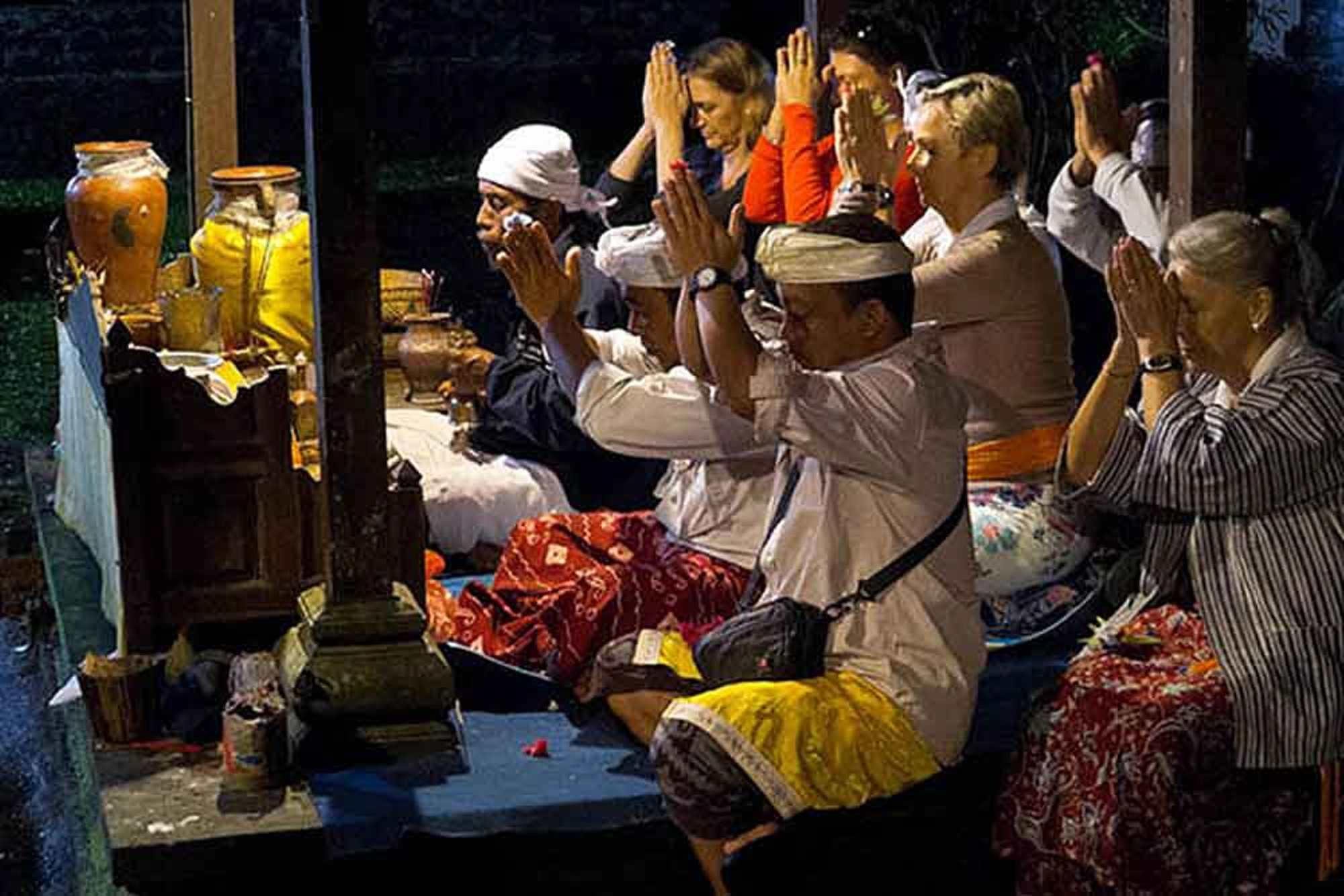 Day 4 Vertrek uit Jatiluwih

Somewhere in the morning you will be picked up by your driver for the transfer to your next destination. End of a wonderful part of your journey.
Sang Giri mountain rainforest glamping Bali
The Sang Giri mountain rainforest glamping is a unique accommodation, surrounded by nature. The glamping is located on the side of the Batukaru mountain, so beautiful views are included ... All 'tents' have a queen-size bed, en-suite bathroom with hot water, spacious terrace (with that beautiful view) and a safe. The 3 Deluxe tents overlook the forest and are on the same level as the restaurant. The 3 Grand Deluxe tents are located 90 to 160 steps higher and overlook the mountain landscape and the forest. The suite tent is 80 steps higher than the restaurant, has a huge terrace and has the same view as the Grand Deluxe tents. The glamping has a restaurant and a cozy lounge where the fireplace is lit in the evening. From the glamping various activities are carried out: Mountain bike tour, jungle trek, trekking through the rice fields, cooking courses, temple visit and the eco tour. meer info more info Informations supplémentaires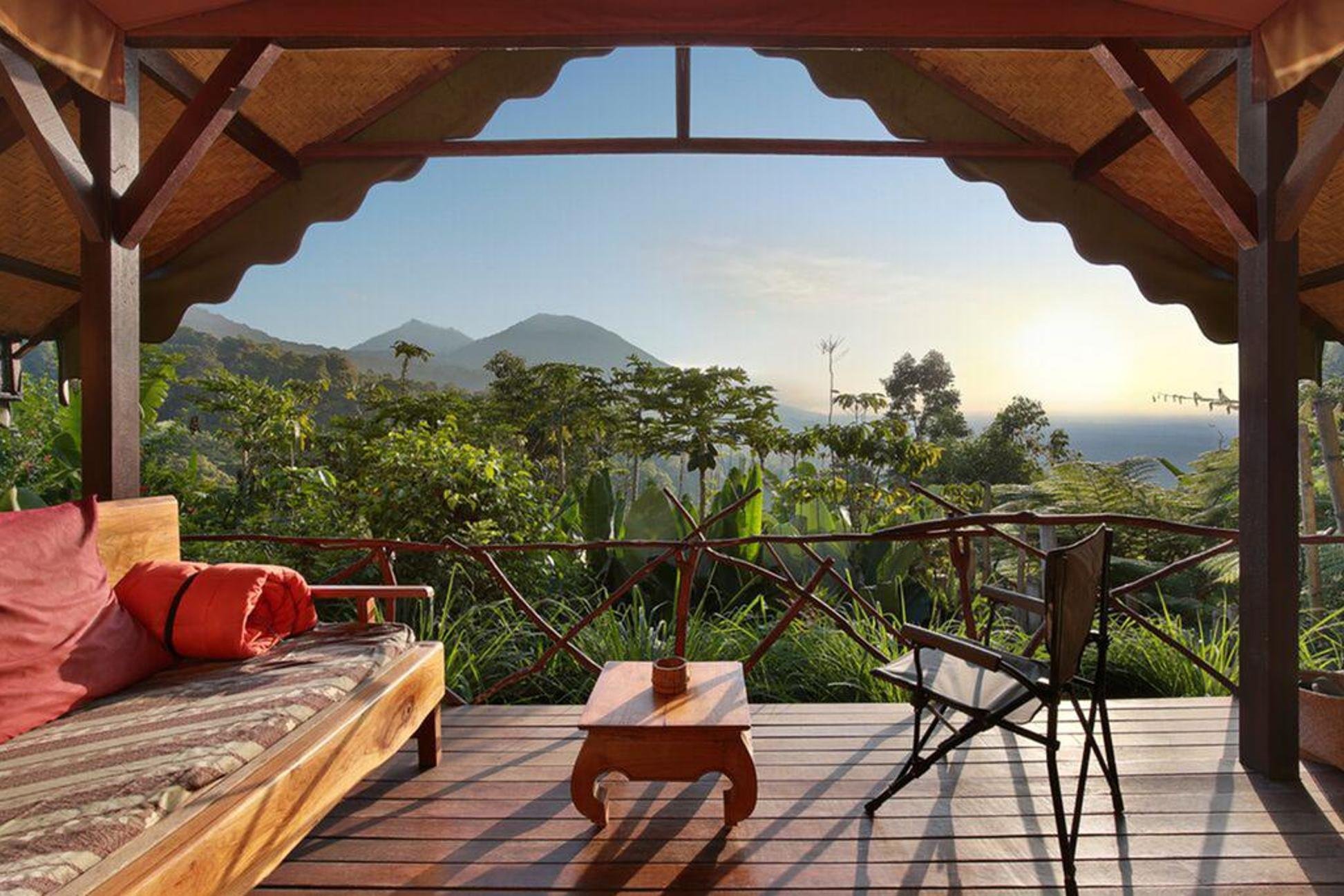 Jatiluwih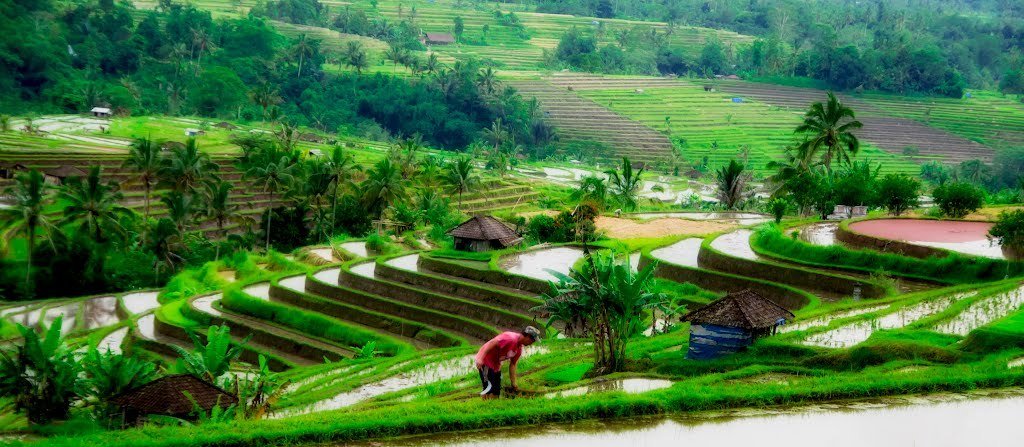 Jatiluwih
Jatiluwih is a nice area in Tabanan regency, a 2 hours drive northwest of the well-known coastal city of Kuta. The region is particularly known for its beautiful rice terraces and jungle. Jatiluwih is a UNESCO World Heritage Site.