Tour module 4 days Mighty Mahakam rivercruise
The Mahakam river is one of the economic arteries of east Kalimantan. Besides discovering life on and along the river, this cruise brings you to unspoilt wildlife in the jungle and you become familiar with the Dayak culture.
During this 4-day river cruise you stay on a 'houseboat', a solid boat with a simple but clean and neat accommodation.

For this trip you need to be in reasonable physical condition and have a good adaptability.

This roundtrip is a sample how your trip could look like. The target prices are based on middle class hotels. Our Indonesia experts are happy to help you tailormade your trip to your demands.


Target prices
€ 1.025 p.p. based on 2 participants
€ 895 p.p. based on 4 participants

Surcharge for luxury 3-cabin boat € 550 per boot

From and to Balikpapan
Balikpapan is easy to reach by plane from Jakarta. Garuda for example flies 8 times a day with direct flights from and to Jakarta. Between Balikpapan and Makassar (Sulawesi) Garuda has two daily direct flights. CitiLink, subsidiary of Garuda, has a few days per week also a direct flight from and to Bali.
Merapi can arrange your domestic flights.

Included:
•Transfers from and to the airport and harbour
•Simple accommodation (with AC) on houseboat
•Entrance fees and donations
•All meals on board (breakfast, lunch, dinner) and coffee, tea, water
•English-speaking guide


Not included:
•Flights
•Alcoholic- and soft drinks
•Tips and personal expenses
•Other not specified expenses
•Travel and cancellation insurance
•Booking fee and contribution Calamiteitenfonds €30 per booking
•SGR contribution € 5 per person
•CO2 compensation € 22 per person

Day 1 Arrival Balikpapan

You pick up your luggage from the carousel and walk out of the Arrivals hall. Your driver is waiting outside to drive you to Loa Janan, close to Samarinda, where you get on board of your own houseboat for the next few days. It is a simple river-boat but clean and neat. Downstairs you find the kitchen and dining-room, your bedroom with AC is upstairs. Simple but clean sanitary facilities. You've got your own cook on the boat and your meals are prepared on board with fresh produce. The Mahakam river is very wide near Loa Janan. You see many big ships, especially with logs and coal. The further away from Loa Janan we get, the calmer the traffic on the river and the sparser the buildings on the river banks. The boat also moves on during the night.
Day 2 Muara Muntai, Mancong, Tanjung Isuy, Muara Pahu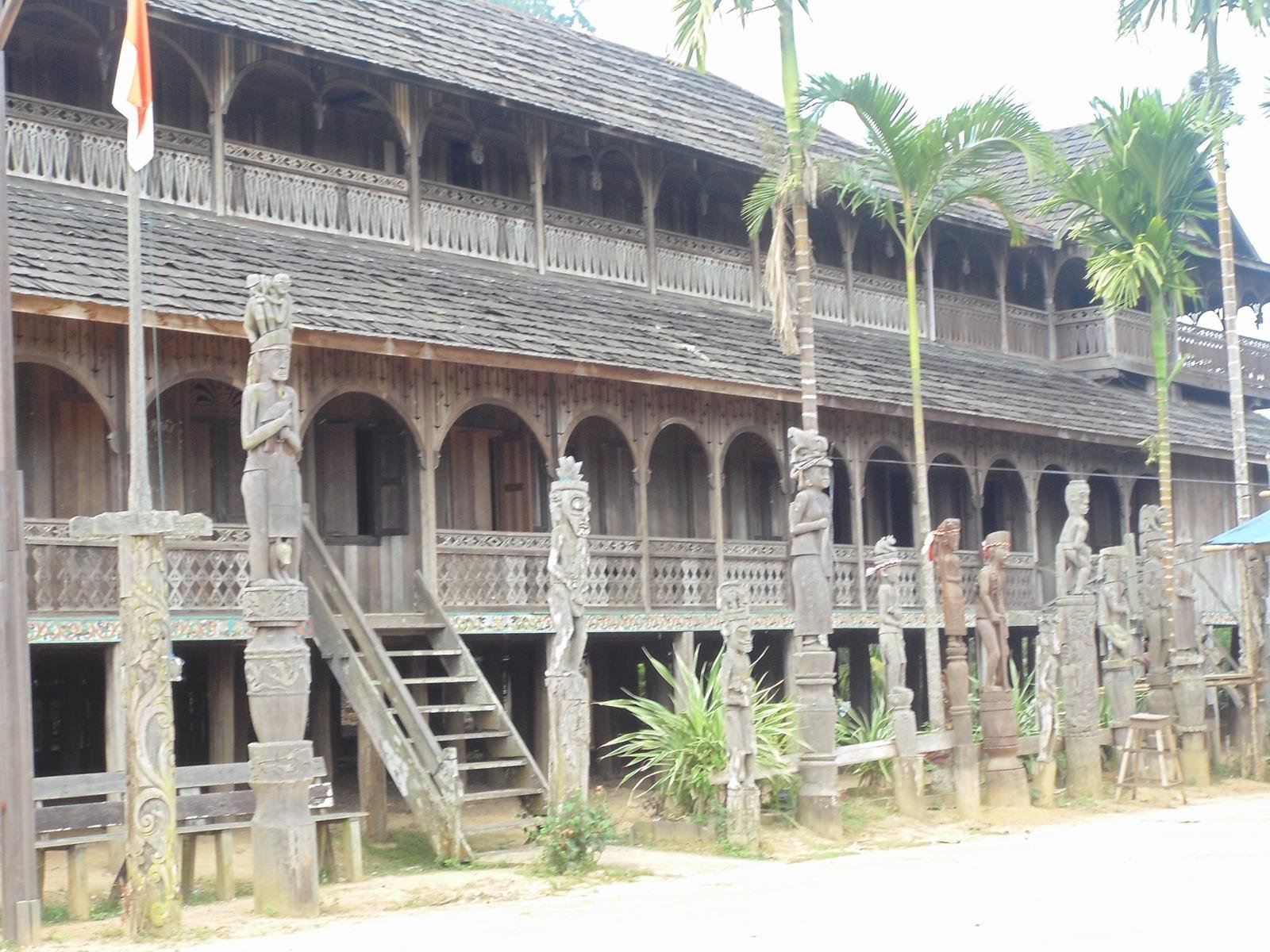 The boat moors and you walk through the village on stilts on the river Muara Muntai. Here live the Kutai. There are no streets but over beams of ironwood you walk along the market and the (little) school. You then step into a motorised canoe and sail to Jempang Lake and Ohong Creek. The village Jantar is built on the water. In Ohong Creek there are lots of long nosed proboscis monkeys and birds such as kingfishers and birds of prey. Today you also visit the Dayaks, who welcome you in Mancong. In Dayak Nenuaq you visit one of the oldest longhouses of East Kalimantan. You will see beautiful wood-carved statues here. In the late afternoon you get into the canoe again and sail back to your houseboat which takes you to Muara Pahu.
Day 3 Muara Pahu, long nosed proboscis monkeys and dolphins of the Bolowan river

Today you will go out again with the motorized canoe and sail up the Bolowan River. This is the area of ​​the Kutai Dayak. Previously, many freshwater dolphins could be encountered here, but they are now becoming rare. What you will see are proboscis (nose ape) monkeys, many species of birds and macaques. In the afternoon you sail upstream to Melak. You sleep on board in the harbor of this lively city. You can take a walk through the city.
Day 4 Tenggarong, Balikpapan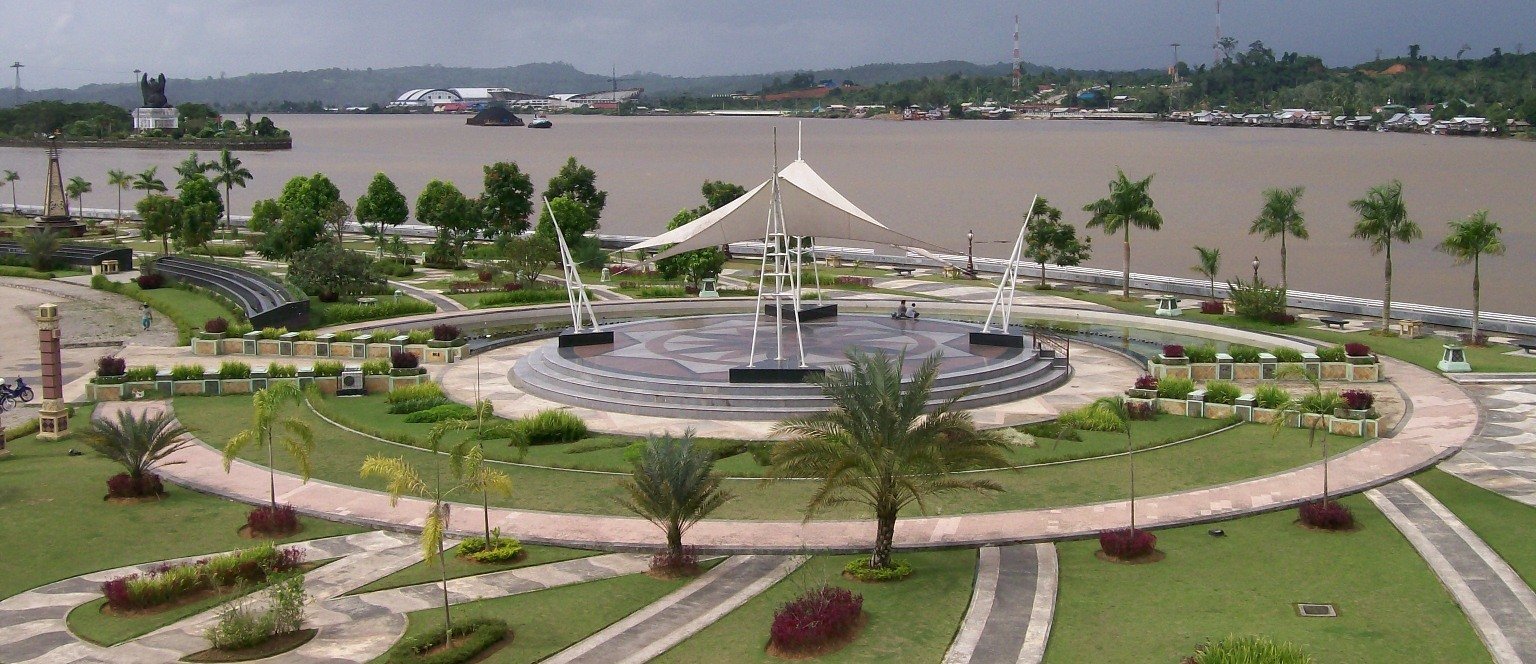 In Tenggarong you visit the palace of the sultan of Kutai Kertanegara. You can admire his collection related to the Dayaks. After a short walk you go back to the houseboat and sail to Samarinda. Here you say goodbye to your houseboat and the crew and your driver will drive you to your hotel in Balikpapan.
Mahakam houseboat
During your river cruise on the Mahakam river you will spend some days on your private 'houseboat'. It is a very simple accommodation with reasonable sanitary facilities. The boat has one or more air-conditioned cabins. During the cruise you have your own cook who will, as far as possible, fulfill your eating wishes. meer info more info Informations supplémentaires