Tour module round trip 4 days whale sharks Kali Lemon - Nabire
This tour module takes you from the airport in Nabire to the modest Kali Lemon dive resort on the Cendrawasih bay in Papua.

These days are all about diving or snorkelling with the whale sharks, which particularly show up in the week before and after new moon. Around full moon you might be unlucky and won't see any, but around new moon the chance to see them is almost 100%.
Besides diving or snorkelling the resort organises excursions to the birds of Paradise and traditional villages as well.

It's a 4 days, 3 nights stay. The price includes transfers from and to Nabire, 2 diving/snorkelling sessions per day, breakfast, lunches and dinners. Rental diving equipment and Cendrawasih bay entrance fee are not included.

This tour module is aligned with the Garuda Indonesia flights from Jakarta to Biak and then to Nabire. The flights are carried out daily, except on Fridays and Sundays.
If bad weather is expected you're leaving the resort one day earlier and have 1 overnight stay in a hotel in Nabire.

You stay on full board basis, excluding the beverage consumption.

Full moon calendar
4 days before and after full moon, the wailsharks won't show up. Full moon in 2020 is on:
10-01, 09-02, 09-03, 08-04, 07-05, 05-06, 05-07, 03-08, 02-09, 01-10, 31-10, 30-11, 30-12
For 2021:
28-01, 27-02, 28-03, 27-04, 26-05, 24-06, 24-07, 22-08, 21-09, 20-10, 19-11, 19-12


Target prices
Target price per person: € 1.050 for the entire package

Included:
•Transfer from airport to harbor
•Boat trip to the resort
•2 dives / snorkle sessions per day
•entrance fee Cendrawasih National park
•3 nights at resort, including breakfast, lunch and dinner
•boat trip from resort to Nabire harbor
•transfer from harbor to airport
•Unlimited water, tea and coffee


Not included:

•Intercontinental and domestic flights
•Tips and personal expenses
•Other drinks
•Travel and cancellation insurance
•Booking fee and contribution Calamiteitenfonds €30 per booking
•SGR contribution € 5 per person
•CO2 compensation € 22 per person

Disclaimer:
On bad weather forecasts safety comes first. It could be that departure is 1 day before the program and you might have an overnight stay in a local Nabire hotel. All extra expenses will be on your own account.

Special cancellation conditions:
•from 60 to 30 days before arrival date: cancellation fee 50%
•from 30 to 15 days before arrival date: cancellation fee 90%
•from 15 days before arrival date: cancellation fee 100%

Note:
• Whale sharks at the Cenderawasih Bay is considered wild animal, which the presence are not under human control. In our experience, the best time to see whale sharks is when it is New Moon, should also inform you that on certain seasons or times we can't predict when the whale sharks will be there or not, it is not in our control. But when it is Full Moon it is to be sure that we can't guarantee you will see whale sharks. As these situations already informed, doing the trip is fully your decision and it is considered that you have understand the chances that are going to be faced. Regarding that, how the situations is on the field would not change any price settled and or payment regulation from our resort.

Day 1 From Nabire to the Kali Lemon resort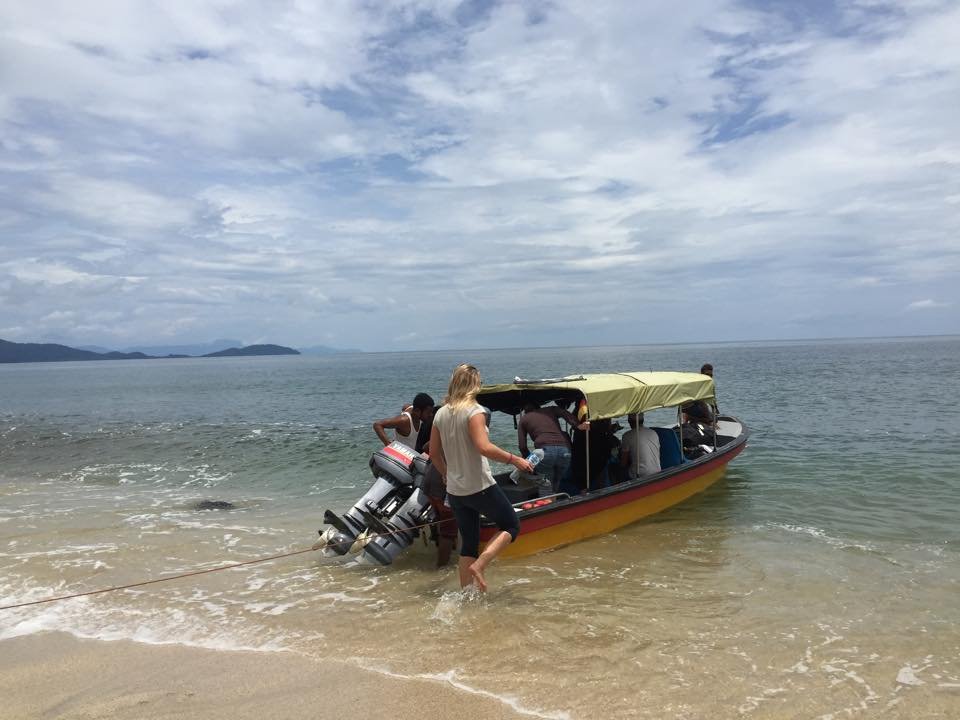 We pick you up at your hotel and take you in 2 hours to the harbour. From there you sail in half an hour to the Kali Lemon resort. Maybe you can do only 1 dive this day, you can catch up with with your second dive later in the program. NB: The boat trip to the resort is always in the morning. The Garuda and NAM flights from Biak and Timika correspond still nicely with the boat trip. Coming from Sorong or Jayapura you need to book an overnight stay in Nabire.
Day 2 Whale sharks...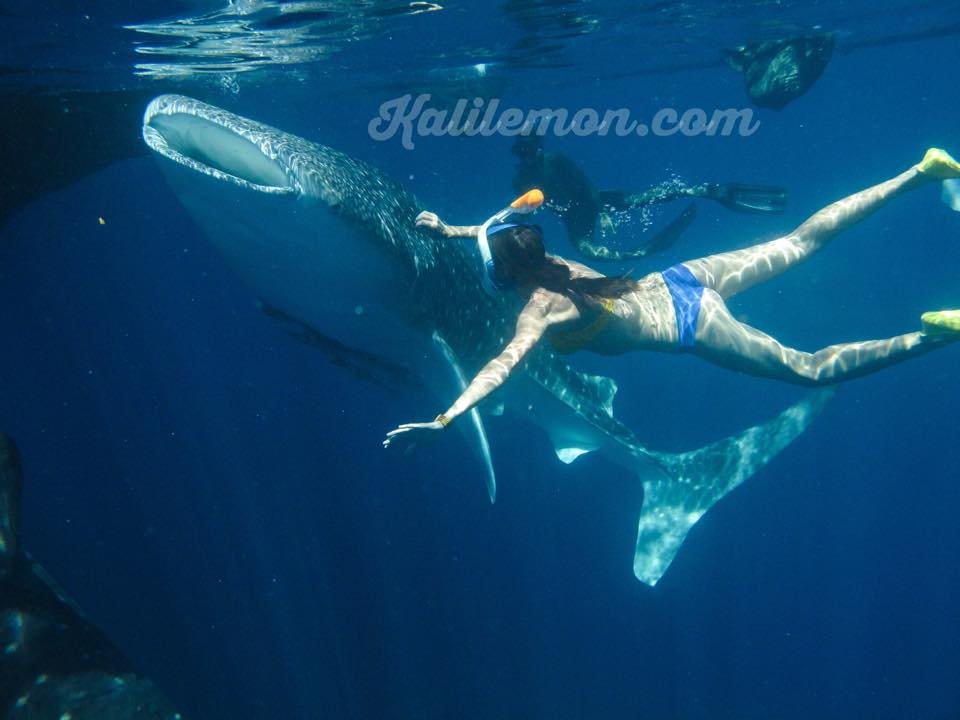 Today we go twice diving or snorkelling with the whale sharks. We'll sail in a short half hour to the floating fishing-platforms, 'bagans' in Indonesian, where the whale sharks are always around, waiting for some leftover small fish.
Day 3 More whale sharks and coral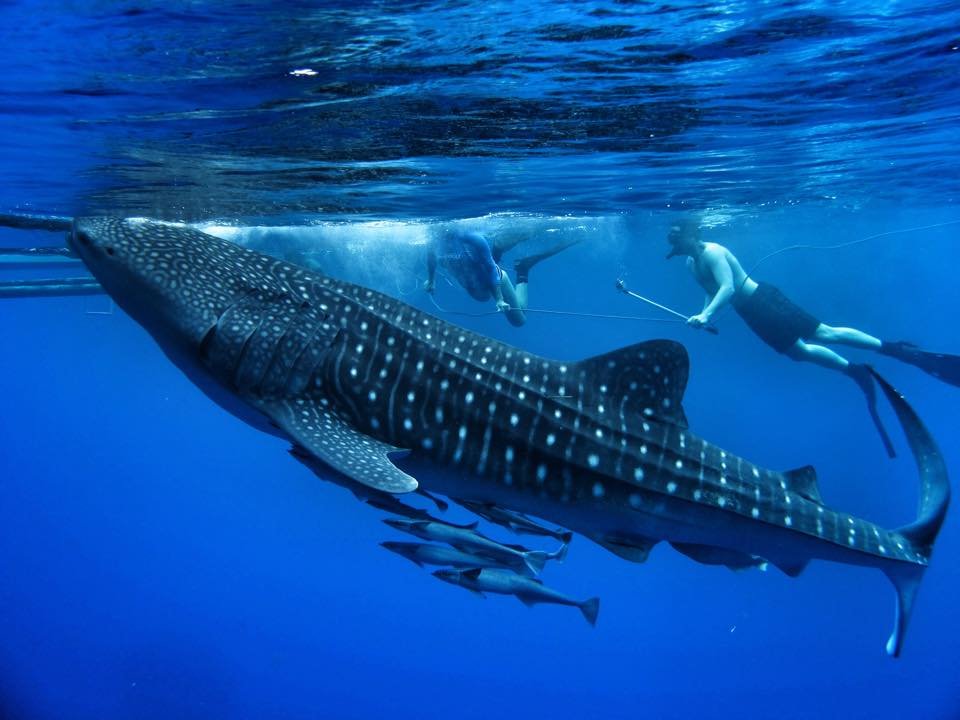 Because the whale sharks were probably the main reason for your visit to Cendrawasih Bay, we're going to dive and snorkel twice again with them today. After lunch sail and drive back to Nabire. Overnight in simple local hotel in town.
Day 4 Back to Nabire for your next destination
Immediately after breakfast we sail back to Nabire in about two hours and from there you will be taken to the airport for your next destination. With bad luck you arrived here the day before. In that case you've only a transfer from the hotel to the airport.
Kali Lemon dive resort - Nabire
The simple Kali Lemon dive resort has three 2-person cottages and a place for 8 people. The rooms are simple. No telephone and no internet connections. Plenty of time to relax. The highlight of the stay is swimming (snorkeling or diving) with the whale sharks. Around full moon you may have bad luck because the whale sharks don't always show up, but around new moon the chance to see them is almost 100%. In addition to snorkeling and diving, the resort also organises trips to the Birds of Paradise and traditional villages. Minimum stay is 3 days. The price includes transfers from and to Nabire, 2 dives / snorkel sessions per day, lunches and dinnersThe price doesn't include rental of diving equipment and Cendrawasih bay entrance fee. meer info more info Informations supplémentaires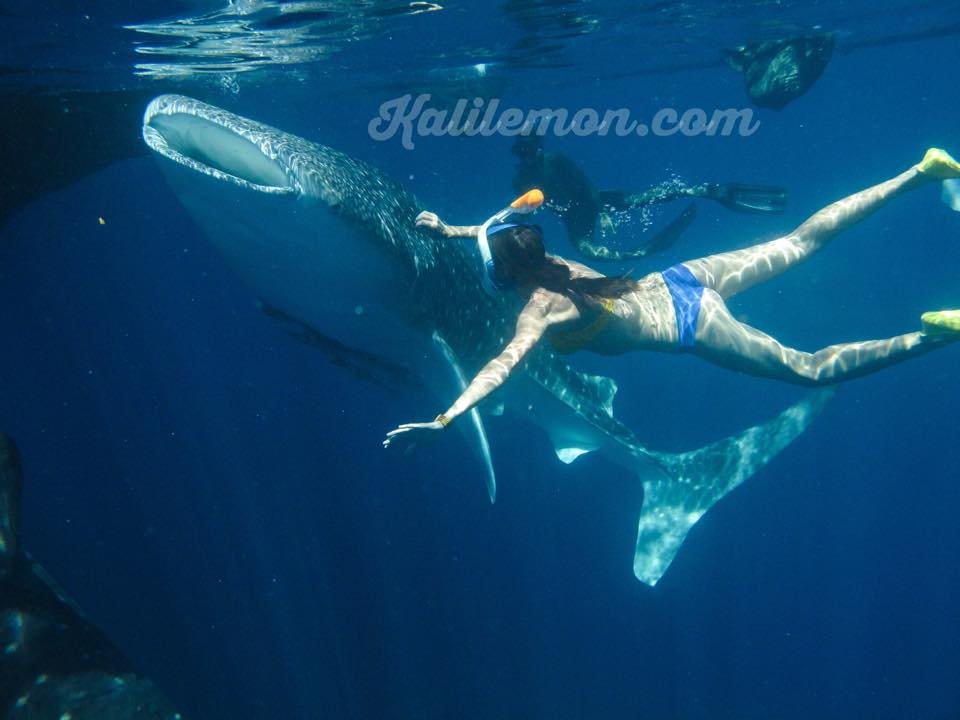 Nabire

Nabire
Nabire is a coastal town in west Papua on the Cendrawasih (Bird of Paradise) bay.
From Nabire it is about a two hour drive to Pantai Sowa beach of Cendrawasih Bay where you will be taken by speedboat to the resort.
Cendrawasih Bay is best known for the whale sharks. The immense fish like to come to the bycatch of the bagans, fishing platforms. All year round, except for the days around the full moon, you can dive and snorkel among the whale sharks - up to 10 meters long.
Nabire operates daily flights with Biak, Jayapura, Timika and Ambon.