Tour module round trip 3 days Komodo adventure
This individual trip takes you to the Komodo National Park. You will stay 3 days in the Komodo National Park.

Komodo and Rinca are the islands you'll visit by boat. Here you'll find the giant Komodo dragons, the prehistoric four-legged that live freely in this big reserve
As spectacular as the dragons is the underwater world around the islands. Here you can dive and snorkel in one of the most beautiful sea gardens in the world!

There's not much rain on these islands, but if you really want to travel during the dry season, then go between March and November.

You'll stay overnight on the boat, the Bintang Laut, which is a rather luxury boat equipped with AC-cabins
We also have a less expensive variant with overnight stay on deck, which is about € 400 less on the total amount. Ask our specialists about it.

Target prices
€ 450 p.p. based on 2 persons on simple boat
€ 675 p.p. based on 2 persons on boat with AC cabins
€ 345 p.p. based on 4 persons on simple boat
€ 465 p.p. based on 4 persons on boat with AC cabins
High season(1 July-15 August): +10%
Included:
•Accommodation based on bed and breakfast, during your stay on the boat 2 x lunch, 1 x diner
•Transfers from and to the harbour, hotel and airport
•Local English speaking guide and cook during boat trip Komodo
•Excursions including entrance fees


Not included:
•Intercontinental and domestic flights
•Other meals
•Camera-fee in Komodo park (payable on site)
•Optional excursions
•Tips and personal expenses
•Travel- and cancellation insurances
•Booking fee and contribution Calamiteitenfonds €30 per booking
•SGR contribution € 5 per person
•CO2 compensation € 22 per person
•Surcharge AC boat € 500 per boat

NOTE:

Starting January 1st 2023, there might be a surcharge for Komodo NP entrance fee from € 25 to € 250 per person. The surcharge is not yet included in the price.
Day 1 Arrival Labuan Bajo and boat trip to Kelor, Rinca and Kalong islands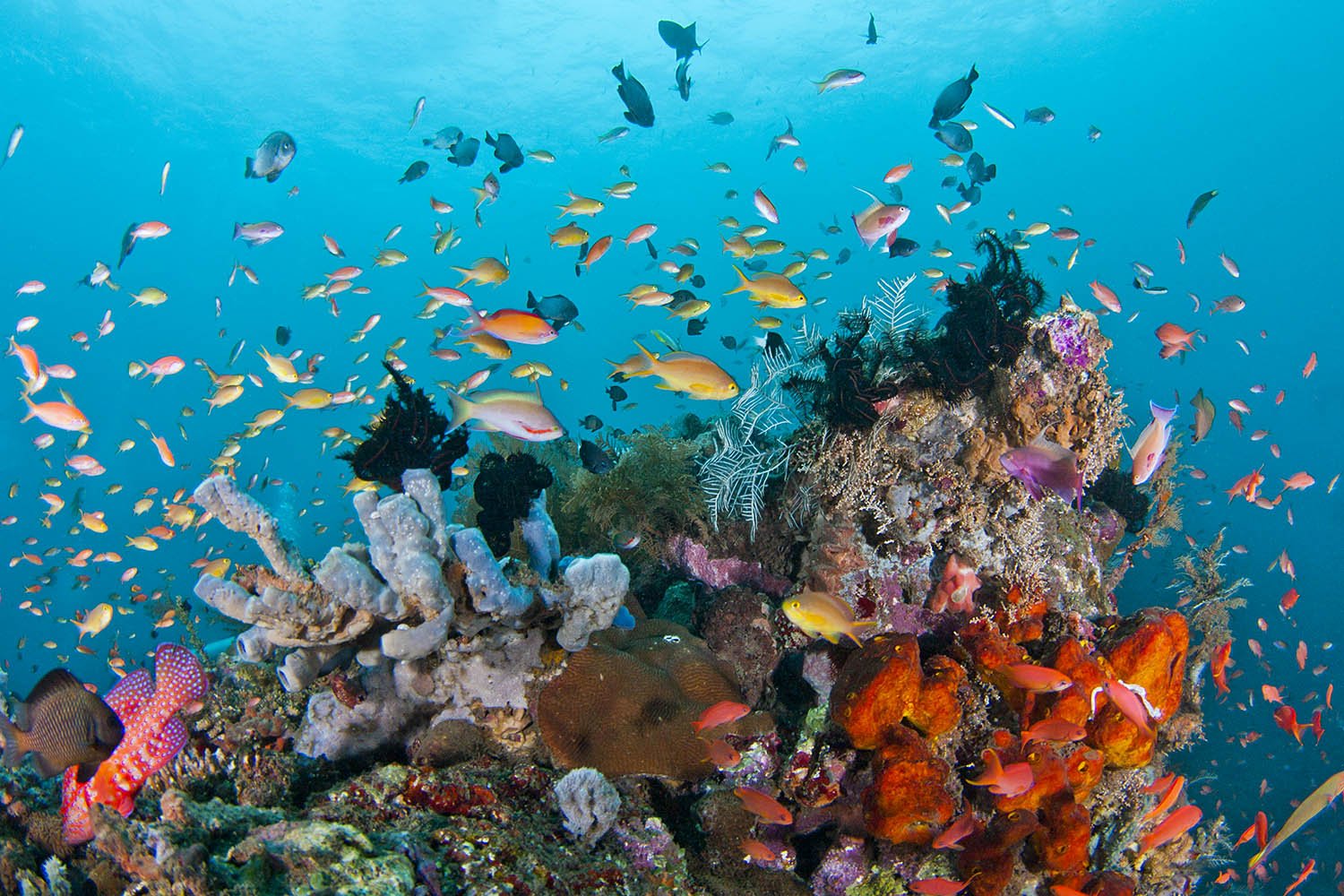 Upon arrival at Labuan Bajo airport, the driver will take you to the port and where you board your private boat. You can choose from a simple boat with overnight stay on deck, or (for an additional charge) a more luxurious boat with AC cabins. You will sail to the island of Kelor to snorkel above the coral and among the many colorful fish. The captain then heads for the island of Rinca. During a 2-hour easy trek with local rangers you will look for the Komodo dragons. Back on board you sail to Kalong island, where you can enjoy sunset and spot flying dogs. Overnight on board. (simple stay!)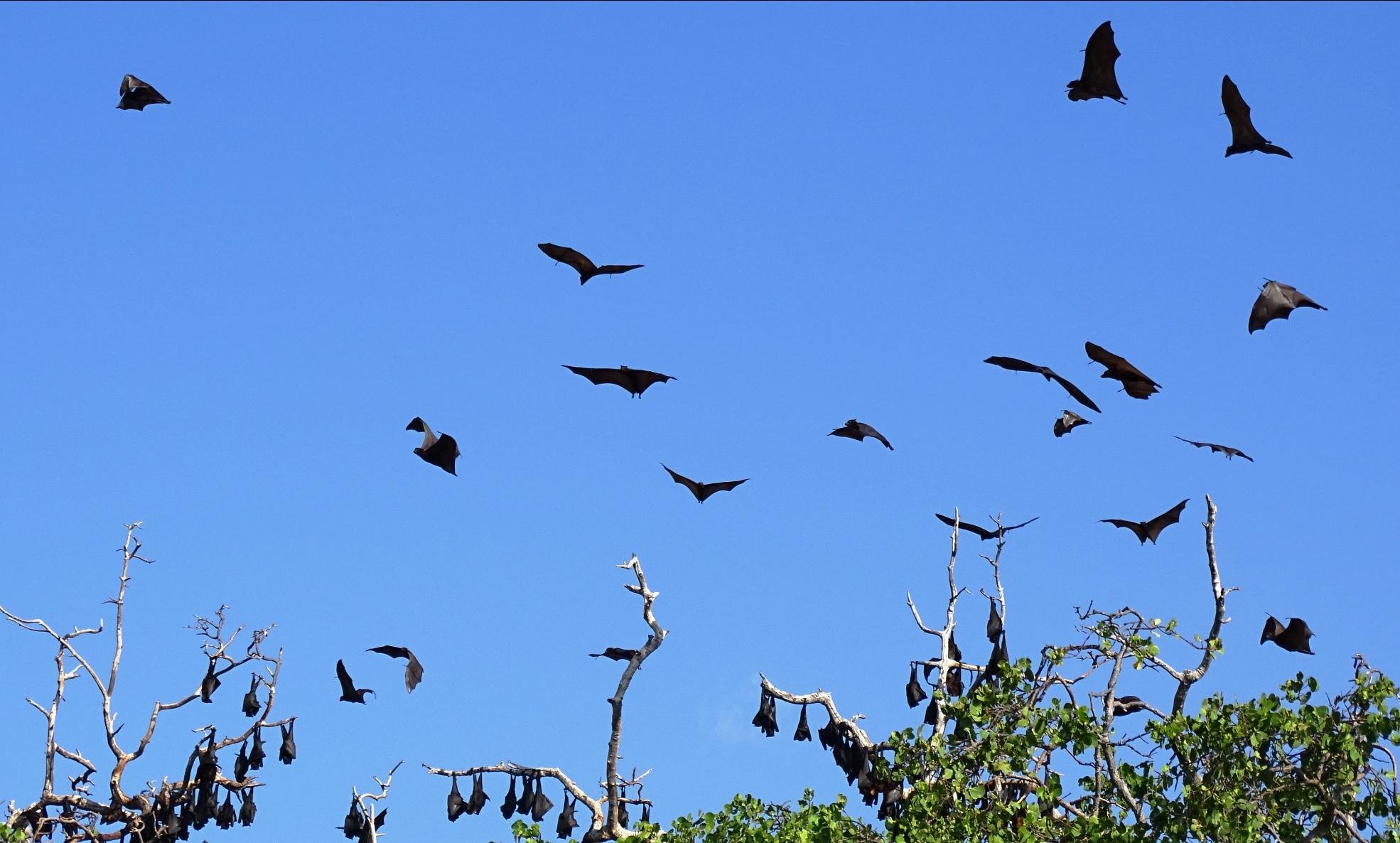 Padar, Komodo , Pink beach and Kanawa

After breakfast you sail to Padar island. Here you make a steep climb to enjoy the most beautiful view in the Komodo National Park. Back on the boat you will sail to Komodo island. You also go for a hike on Komodo, hoping to encounter the Komodo dragons in the wild. If they don't show up there, you'll always find a few near the rangers' buildings. After the hike you continue to Pink Beach for snorkelling and finally to Kanawa island to relax and maybe do one last snorkel. In the afternoon you reach the mainland of Labuan Bajo and the driver will be waiting to take you to your hotel. Overnight stay in Labuan Bajo

Day 3 Cave, market and departure from Flores
After breakfast your driver picks you up for a morning trip to Batu Cermin, a cave at a 30 minute-drive from your hotel. Batu Cermin means mirror cave. In the morning, especially between 9 and 10, you can see a magic play of light in the main chamber of the cave. So leave your hotel no later than 8 o'clock. After the cave we'll visit a local market in Labuan Bajo before your driver takes you to the airport for your next destination.
Bintang Laut - Komodo
The islands in Komodo National Park can only be reached by boat. There are various types of boats, from 4 to 20 people. The boat on the photo is the Bintang Laut and has cabins with air conditioning, simple toilet and mandi basin. You have your own cook on board. meer info more info Informations supplémentaires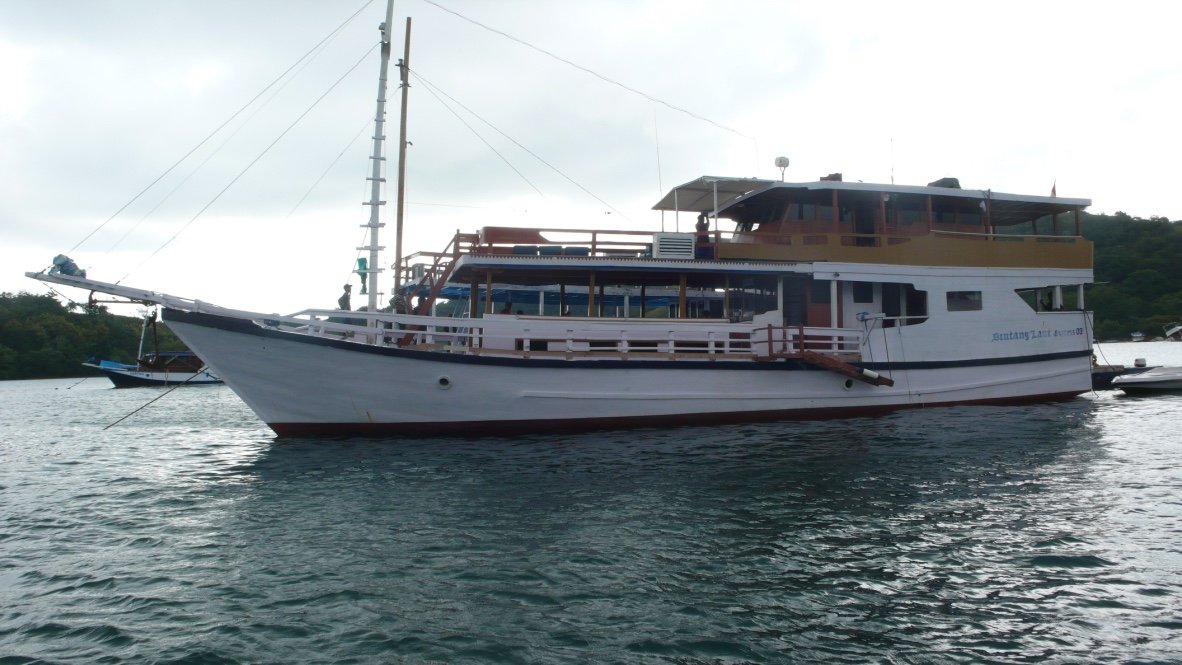 Fitra Mandiri boat - Komodo
The islands in Komodo National Park can only be reached by boat. There are various types of boats, from 4 to 20 people. The boat on the photo is the Fitra Mandiri. You sleep on deck. The boat has a simple toilet and mandi basin. You have your own cook on board. meer info more info Informations supplémentaires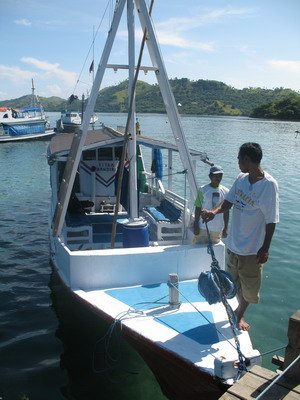 Puri Sari Labuan Bajo
The small and cosy Puri Sari is located directly on the beach of Labuan Bajo. All 11 rooms have a sea view and a terrace. The hotel has a swimming pool, and Wi-Fi is available in the restaurant. meer info more info Informations supplémentaires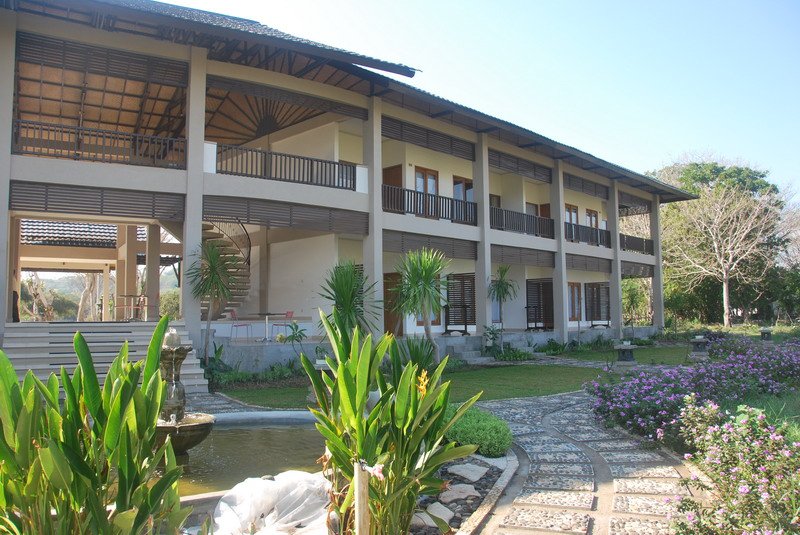 Komodo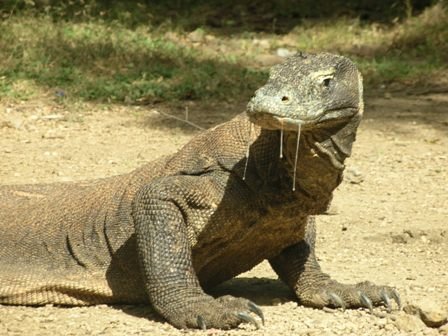 Komodo
The marine park has several hundred islands, of which Komodo, Rinca and Padar are the best known. You can go trekking on Komodo and Rinca in search of prehistoric Komodo dragons. The ascent of the island of Padar provides a beautiful panorama. To visit the Komodo park it is best to rent a boat for 2 days, with an overnight stay on the boat.

Diving and snorkelling enthusiasts can indulge themselves in the Komodo park. Divers in particular have a variety of dive spots, ranging from quiet for beginners to the "Shotgun" for experienced divers. Manta rays come almost all year round to the dive site Makassar reef, also known as Manta Point.

Divers can choose two options for Komodo: day trip from Labuan Bajo, where you have to take into account boat trips of at least an hour to and from the dive sites, or a multi-day liveaboard.

Labuan Bajo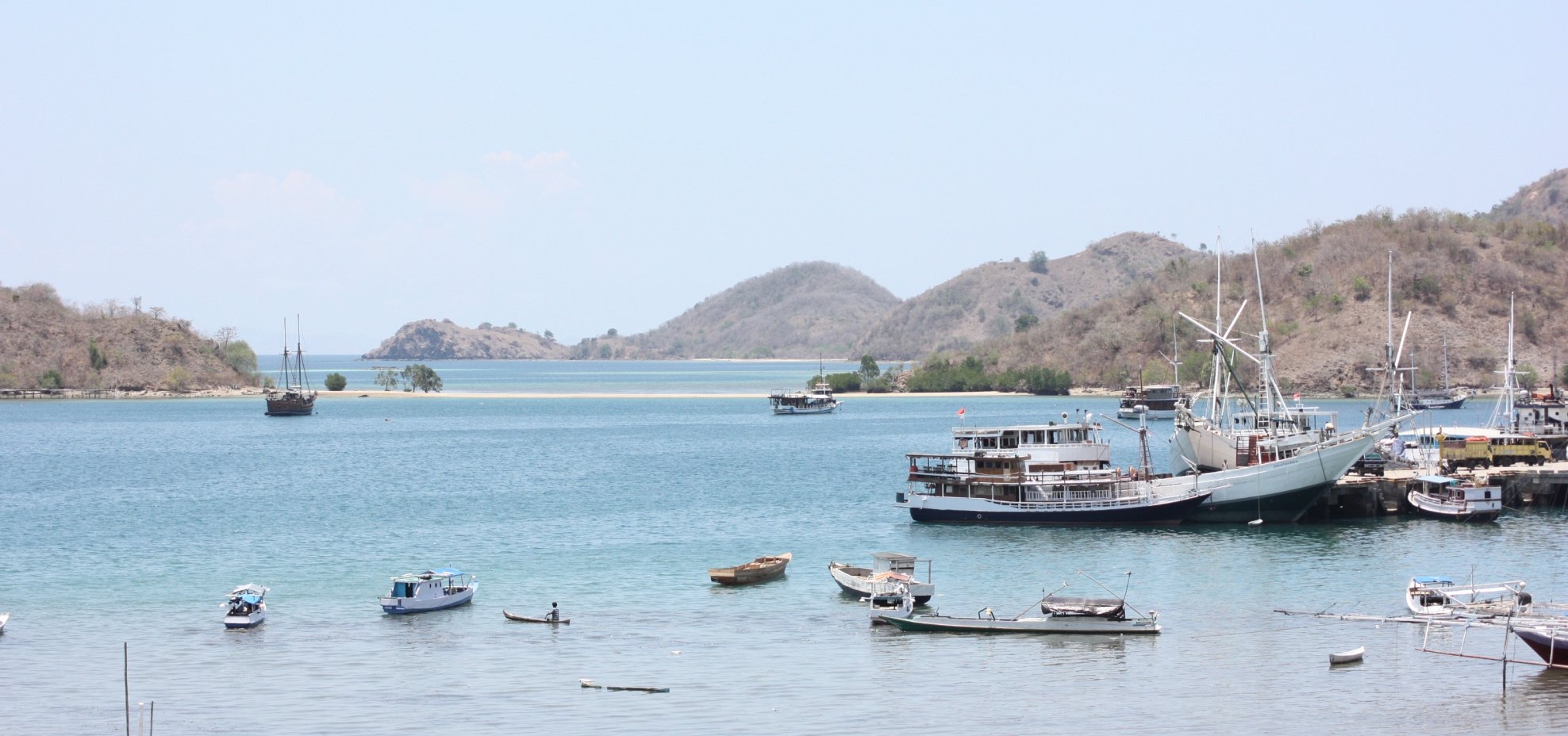 Labuan Bajo
Labuan Bajo literally means "The harbor of the sea nomads". Labuan Bajo used to be a fishing village, but in recent years tourism has been the main source of income. Every year new hotels are added, from budget to 5 stars. Komodo, and thus Labuan Bajo, attract about 180,000 tourists every year.

Labuan Bajo is the base for trips to the famous Komodo islands. The town has a cozy center, surrounded by a one-way road above and below the center. Both on the mountain and at the bottom along the coast there is a succession of restaurants, homestays, diving schools and tour operators.

In addition to Komodo, you can take day trips in the area of ​​Labuan Bajo to various waterfalls, the underwater cave Batu Cermin (especially in the morning, when the sun reflects in the water) or to traditional villages.

You can enjoy good food at Treetop or the expensive Atlantis Beach Club.
Our favorite hotels are the Puri Sar, on the south side of the town, Green Hill Boutique resort above the center or the remote and luxurious Plataran Komodo and the Sudamala resort on the island of Seraya.