Roundtrip tourmodule 7 days Ternate, Tidore and Halmahera
This tour in the north Moluccas takes you to the sultan islands of Ternate and Tidore and the mainland west of Halmahera. Culture, history and nature are the items on the menu this week, while you can also relax and snorkel at the bounty islands of Babua and Tofiri.
Richtprijzen
€ 900 Target price per person for 2 persons



Including:
•Accommodations based on bed and breakfast
•All transfers and transport
•English speaking guide
•Excursions as mentioned in the program
•Mentioned boat trips

Exclusive
•Flights
•Other meals
•Tips and expenses of a personal nature
•Booking costs and contribution Calamity Fund € 30 per booking
•SGR contribution € 5 per person

Day 1 Arrival in Ternate and transfer to Jailolo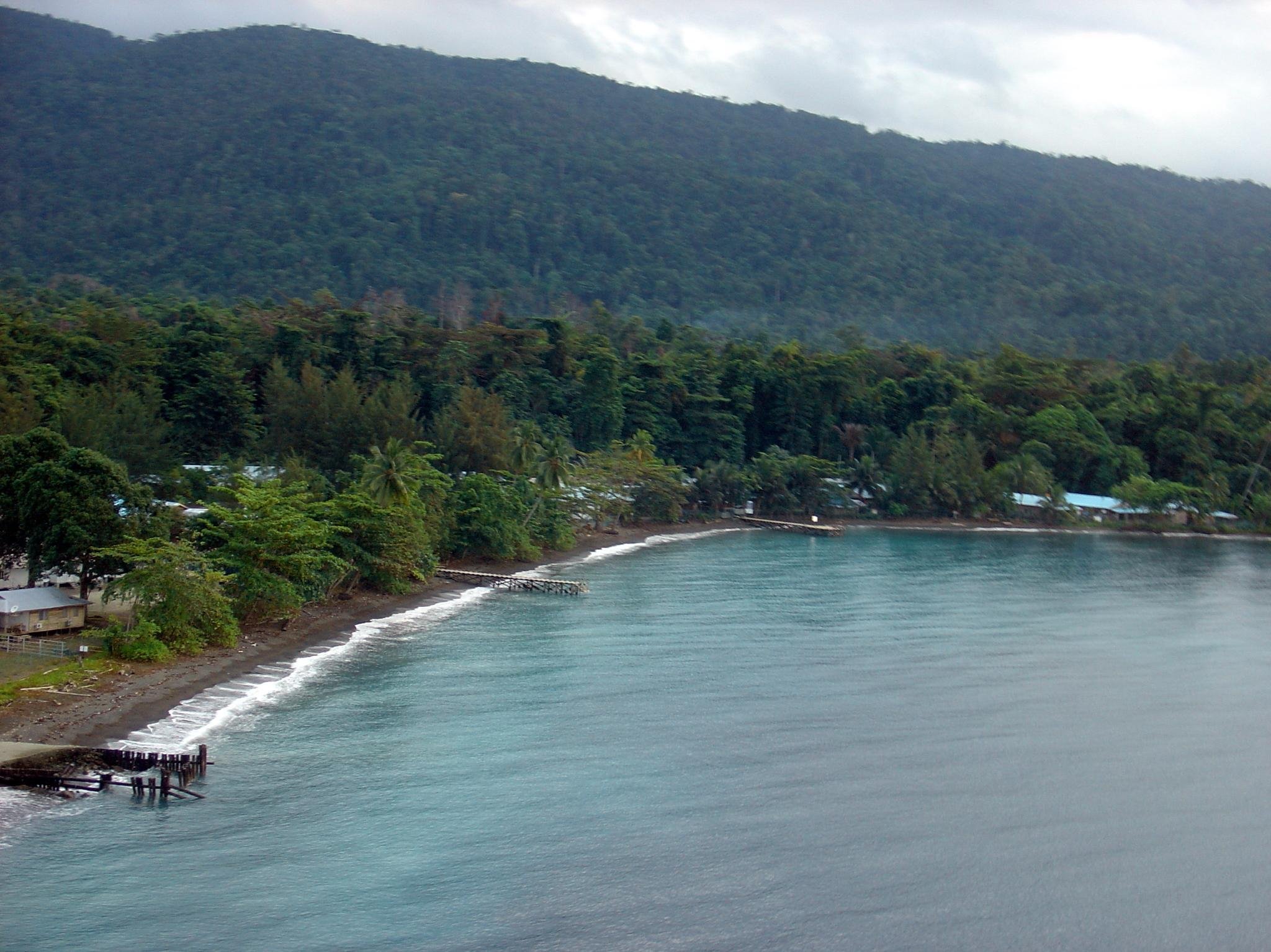 Bij aankomst op het vliegveld staat bij de uitgang uw chauffeur met een naambordje op u te wachten. Hij brengt u naar de haven, waar u met een speedboot in ongeveer een half uur wordt overgevaren naar Jailolo. Uw accommodatie in Jailolo is het eenvoudige Gaba beachfront resort. U kunt de rest van de middag luieren aan het strand of snorkelen boven het koraal. Overnachting in Jailolo.
Day 2 Sightseeing Jailolo: Rumah Adat, hotsprings and plantations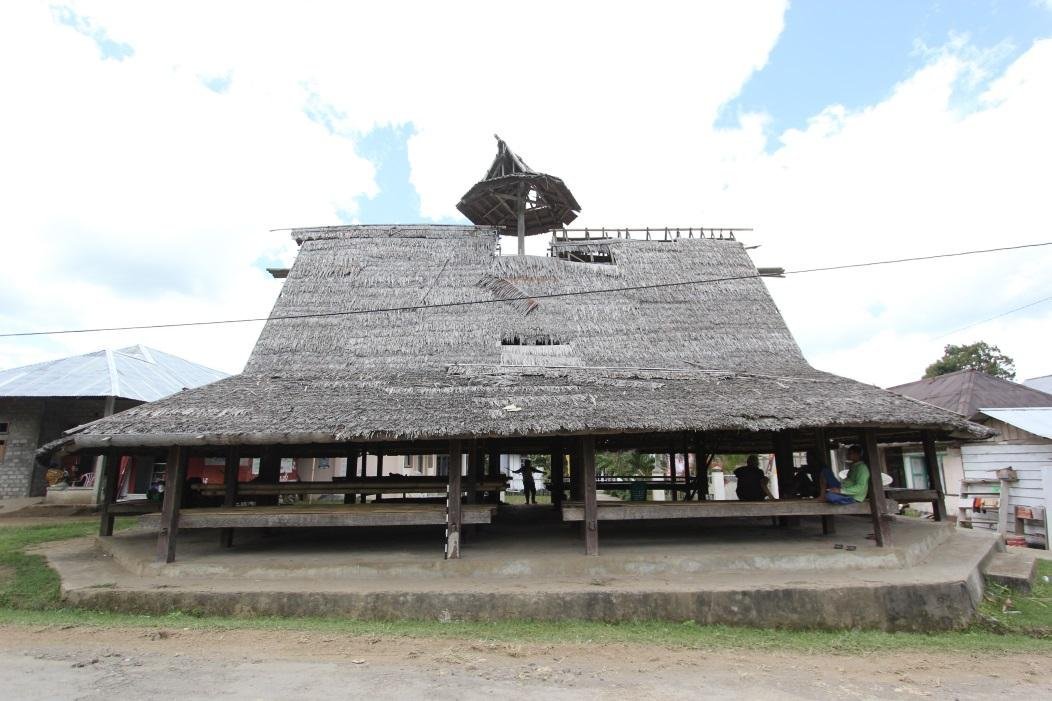 After breakfast you will explore the north of the Jailolo sultanate. At the village of Gamtala we sail with a boat along the mangroves before arriving at the hot springs, at the bottom of Mount Gunung Sahu. You will visit the traditional Rumah Adat, a kind of community house of the village Worat-Worat and have a look at the nutmeg and clove plantations. Overnight in Jailolo.
Day 3 Snorkeling around Jailolo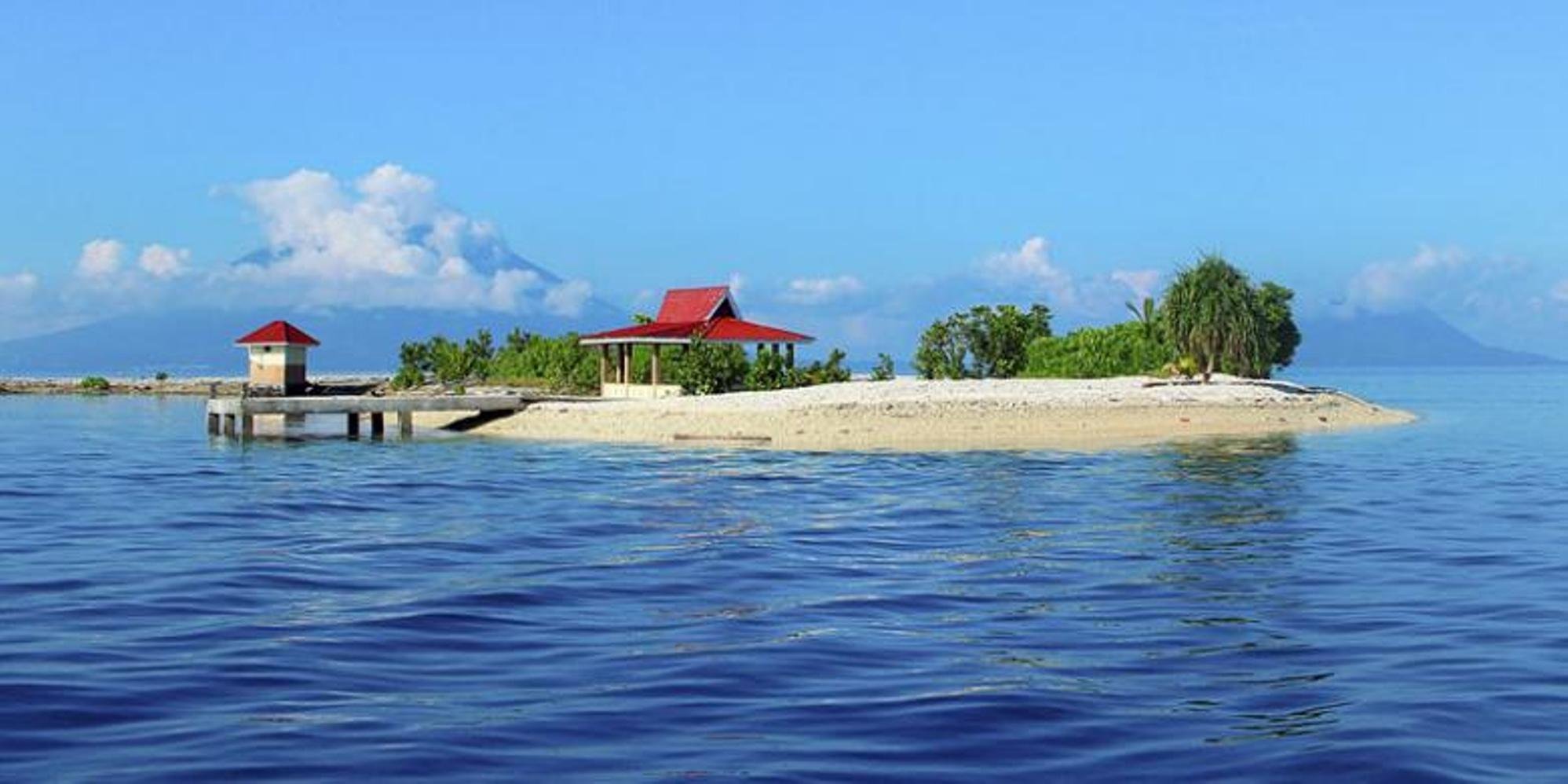 After breakfast, the boat is waiting for you to sail to the small islands of Pulau Babua and Pulau Tofiri. It is beautiful snorkeling around the islands! Take your time, you have the boat and guide available all day long. Overnight in Jailolo.

Day 4 Back to Ternate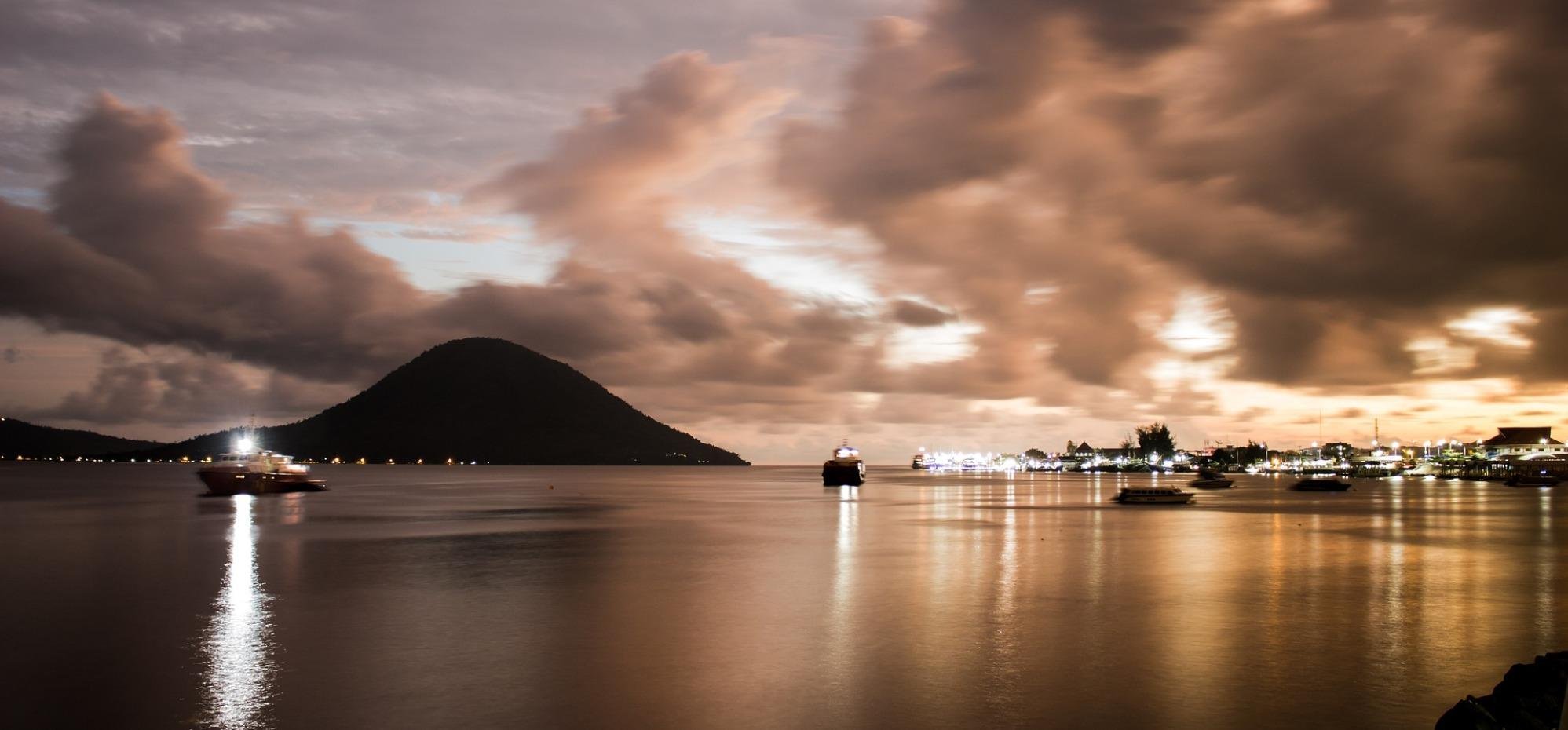 During the morning you will be picked up and you sail back to Ternate. From the port you will be transferred to your hotel. The afternoon is at leisure. Overnight in Ternate.
Day 5 Ternate island tour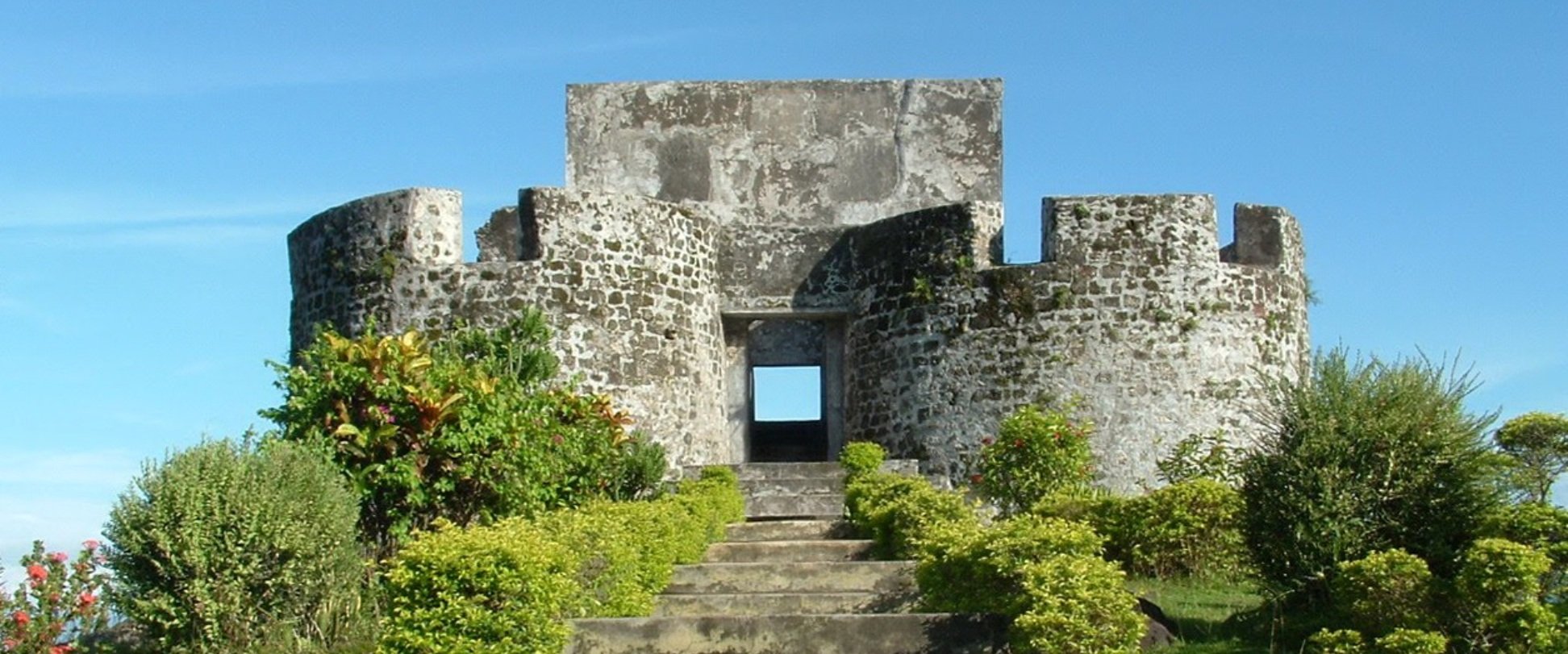 Het eiland Ternate is zo'n 45 kilometer in omtrek. De kustweg rijdt rondom de allesoverheersende vulkaan Gamalama, een van de vele actieve vulkanen in Indonesië. We bezoeken vandaag het paleis van de Sultan van Ternate, het Portugese fort Tolucco en maken een wandeling bij het groene meer Danau Laguna. Onderweg ook nog een stop bij het monument voor de sultan Hairun. In de middag komen we terug bij het hotel en heeft u de tijd aan u zelf. Een leuke wandeling over de boulevard, rond zonsondergang, leert u de lokale eetgewoonten kennen.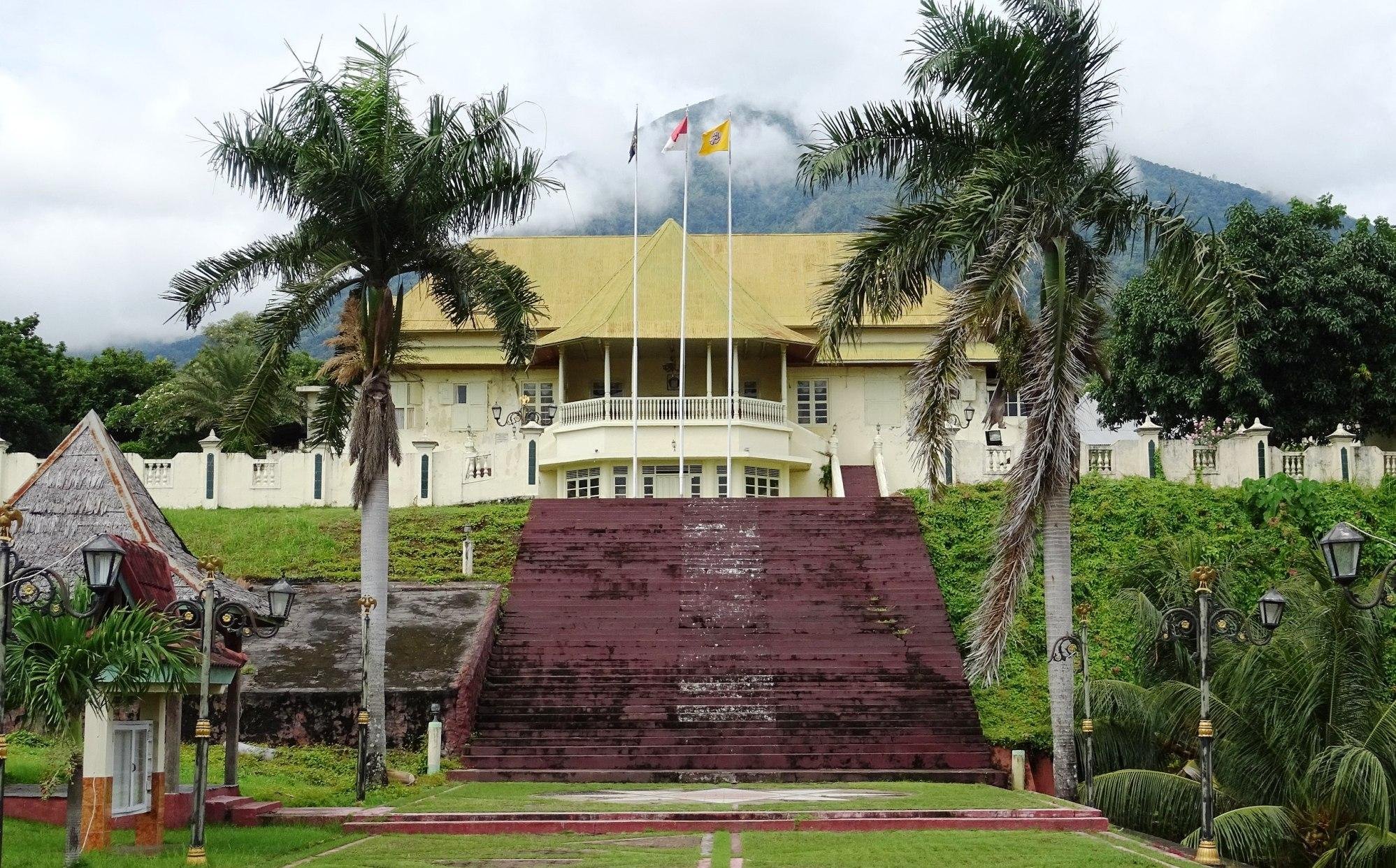 Day 6 Uitstapje naar Tidore

Samen met uw gids vertrekt u na het ontbijt naar het haventje en vaart in een half uurtje naar het zustereiland Tidore. Hier kunt u nog enkele ruïnes en een monument terugvinden van de Spaanse overheersers uit de 16e eeuw. We bezoeken wat lokale nijverheid en de lokale markt (alleen op zondag). De excursie op Tidore gaat geheel ter voet. Sportievelingen kunnen de berg beklimmen vanaf het Spaanse fort. In de middag keren we terug naar Ternate.
Day 7 Vertrek van Ternate
Ongeveer anderhalf uur voor vertrek van uw vlucht wordt u naar het vliegveld gebracht.
Villa Gaba - Lailolo
Simple beachfront hotel with 15 air-conditioned rooms. We have not yet visited this accommodation ourselves. meer info more info Informations supplémentaires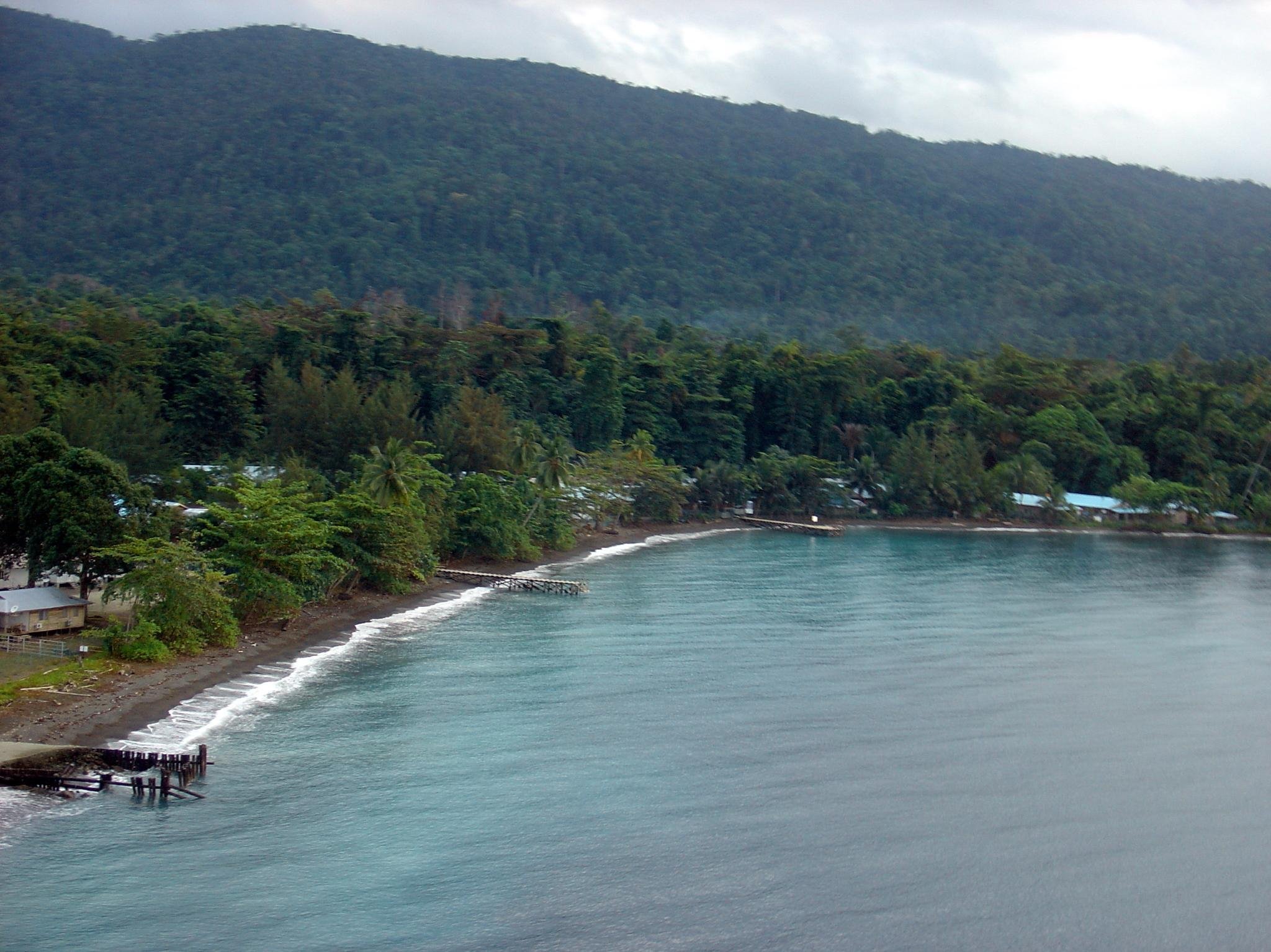 Villa Ma'Rasai - Ternate
Dit kleinschalige hotel ligt te midden van de kruidnagel en nootmuskaatbomen op een terrein van 10.000m2. Gesitueerd circa 7 km vanaf Ternate centrum. Alle kamers zijn comfortabel ingericht met eigen badkamer en airconditioning en hebben een prachtig uitzicht over de baai met de eilanden Tidor, Mare en Moti en Makian. Er is een zwembad en een restaurant waar het ontbijt, lunch en diner wordt geserveerd. meer info more info Informations supplémentaires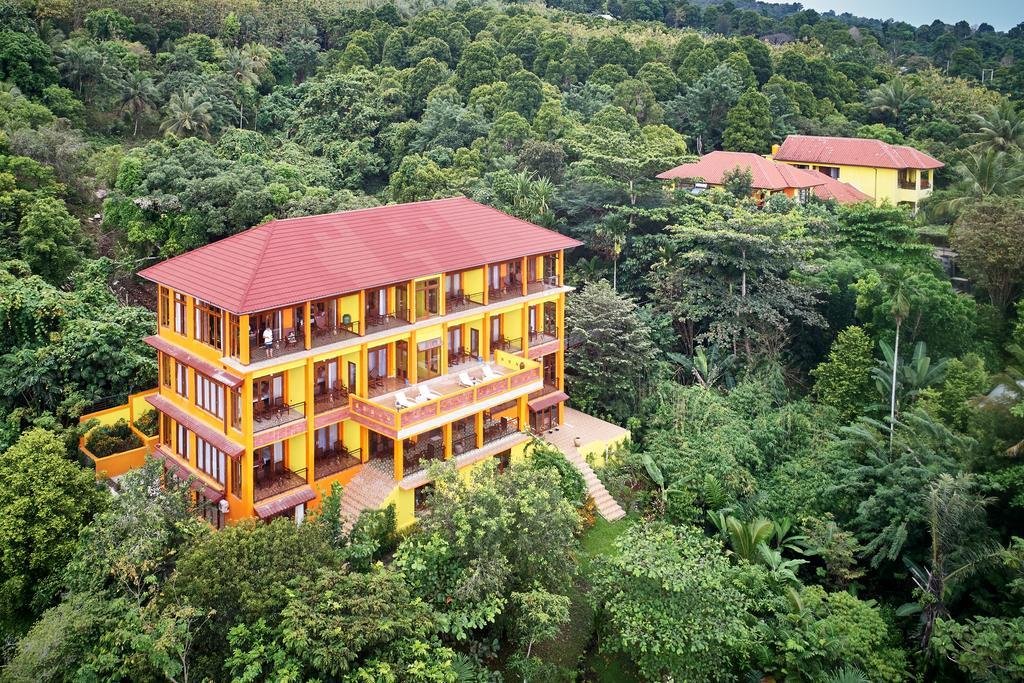 Amara Bela International
Amara Bela International is a beautiful hotel. The rooms are very spacious and there are rooms directly on the pool! meer info more info Informations supplémentaires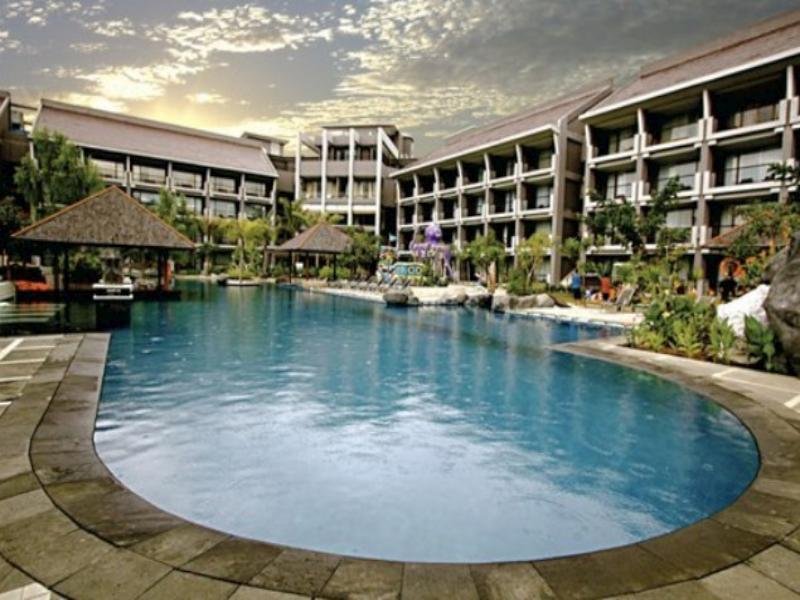 Jailolo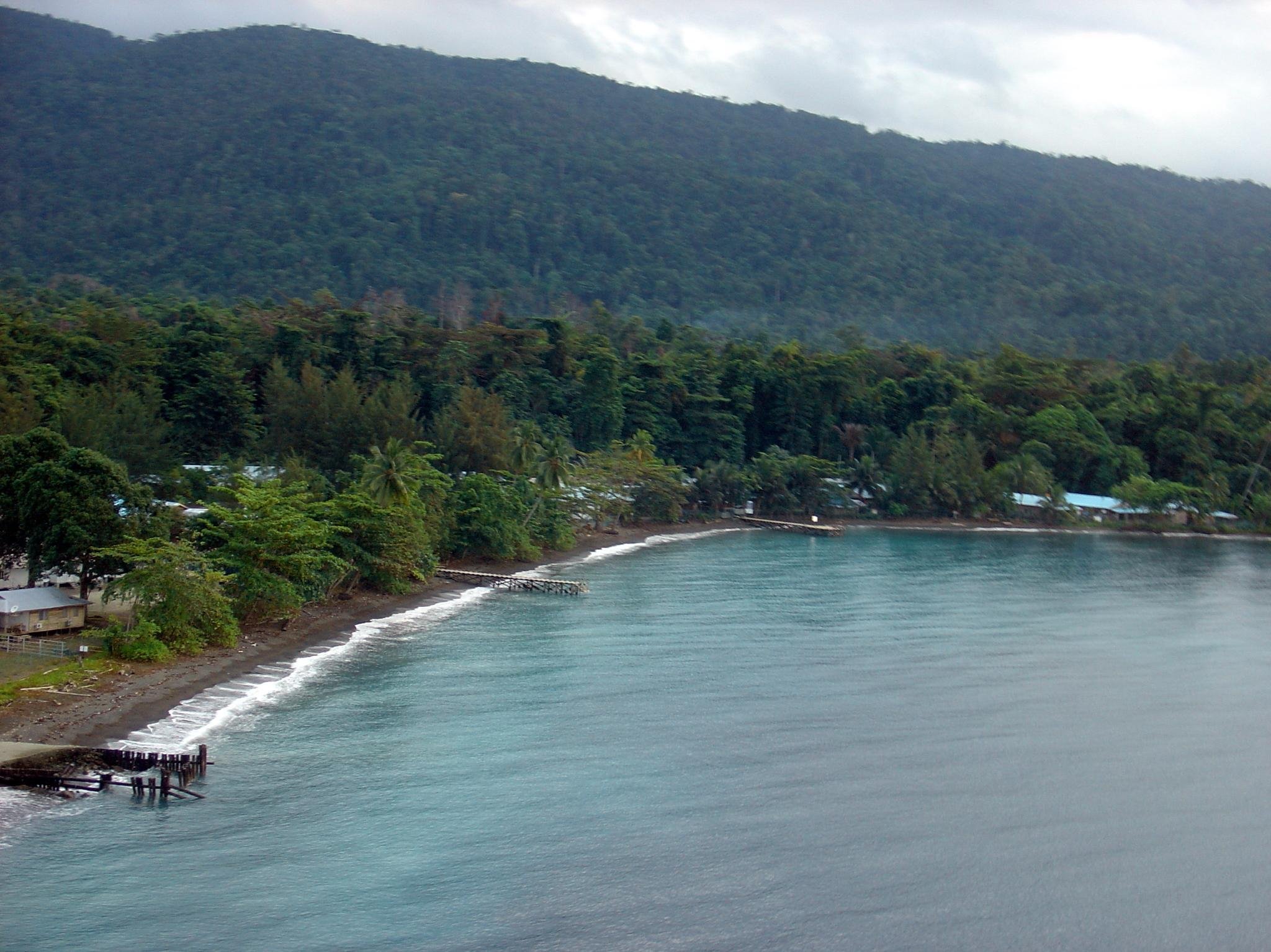 Jailolo
Jailolo is a city and former sultanate in Halmahera, North Moluccas. It is located on the coast, about 20 kilometers north of the island of Ternate.

The north offers culture and nature, with the Rumah Adat, hot springs and nutmeg and clove plantations. Jailolo Bay is great for snorkeling, as well as around the islands of Babua and Tofiri.


Ternate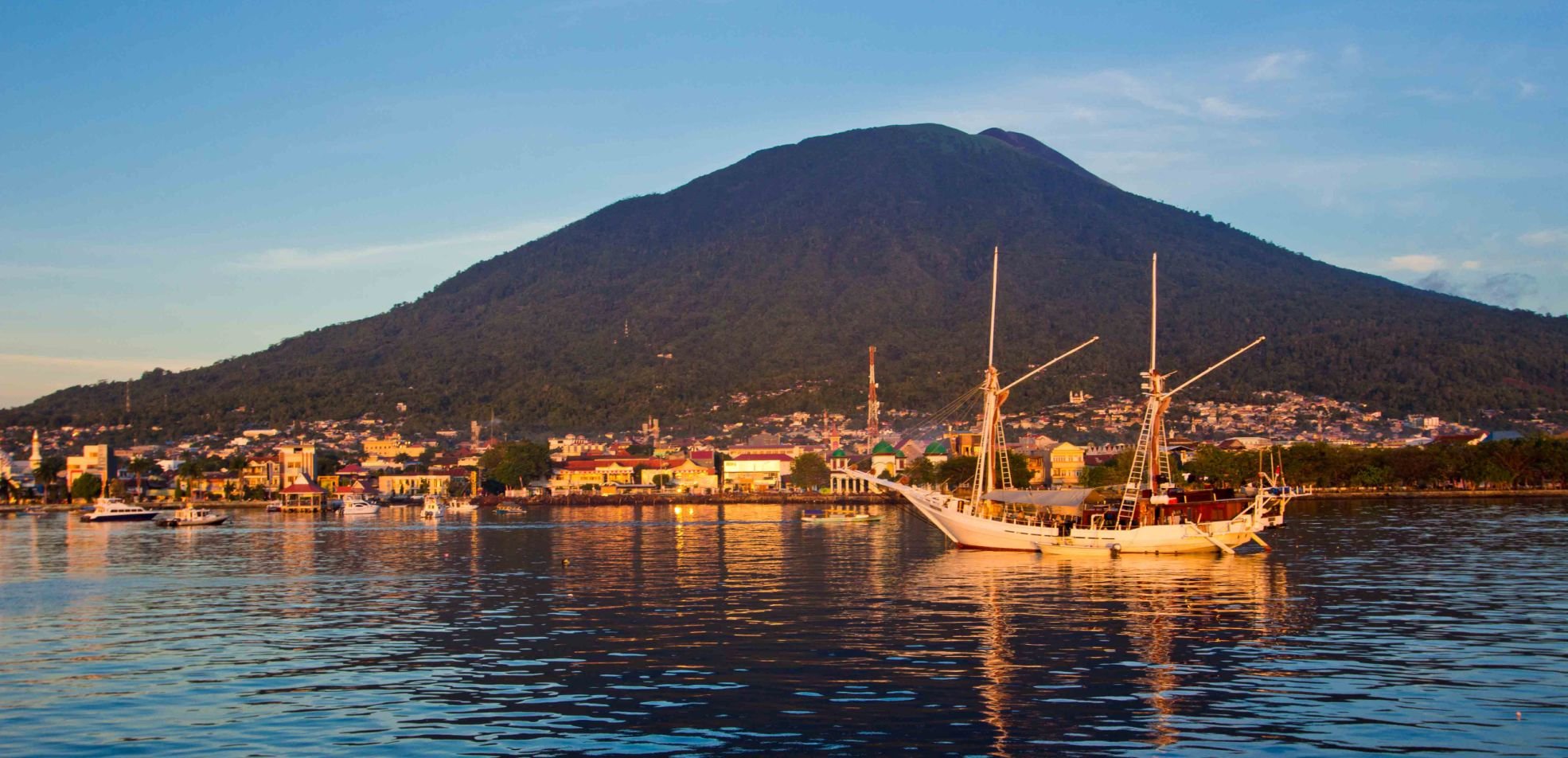 Ternate
Tiny little island, beautifully situated in the North Moluccas. One of the best-known spice islands during the Dutch period. There are still cloves and nutmegs. It's one of the KieRaha islands (the 4-sultans islands, Ternate, Tidore, Bacan en Jailolo).The island is dominated by the Gamalama, one of the active volcanos of Indonesia. Its last eruption was 20 years ago.

It's very pleasant to 'stroll' some days over the island. Easy to get there from Manado and/or Makassar – From the plane you can admire the small islands with their volcanos, a stunning view. The name of the airport is Sultan Babullah.

The airport is cosy Indonesian, "a bit messy" but baggage-handling is smooth enough. The ride to Ternate "kota" city takes no longer than 15 minutes.

After check-in at the hotel it's nice to discover this little city on foot. Its population is very friendly and helpful. Walk into the direction of the Boulevard of the harbour. The animated daily Pasar Gamalama is certainly worth a visit. Colourful and a mishmash of Indonesian merchandise. Known among others for its own made silver necklaces. There are lots of possibilities to get around Ternate town: taxi, bemo (small public transport buses), ojek (moped taxi) and you'll also find here the Bendhi, horse-drawn carriage. Bargaining is imperative.

If you want to eat local food we recommend restaurant Pondok Katu, delicious fish dishes, clean and inexpensive. They give you the menu with a piece of paper and a pen, you just write down what you want to eat. Then they collect your order. The Platinum restaurant is a bit more Western where you can, for example, have fresh tropical fruit juice. In the evening lots of Kaki Limas (eateries) gather on the Boulevard. A walk along the Boulevard is a walk along the 'Indonesian cuisine'. Here you'll find dishes from whole Indonesia.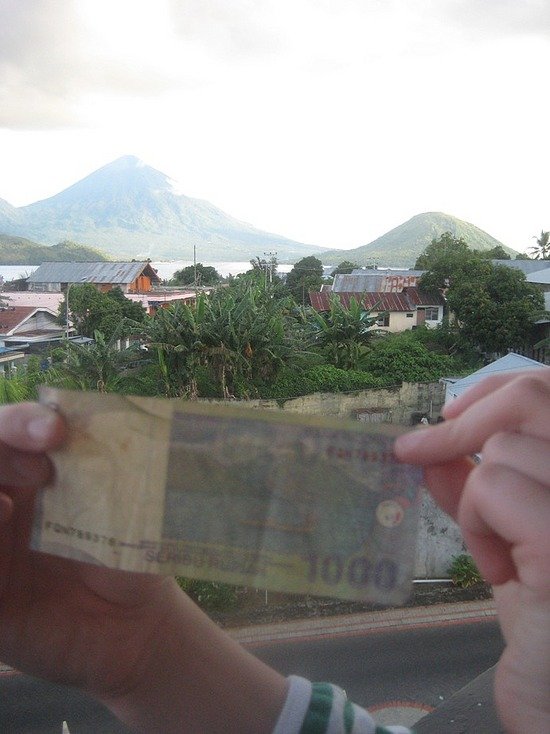 Tidore
Tidore is a 15 minutes boat trip from Ternate. Like Ternate, it has a volcano that defines the image of the island. Other sights such as the Spanish fort, the colorful market and the Sultan's palace make a day trip to Tidore worthwhile.

Take a look at an (old) note of 1000 Roepiah; the image you find here is the view from Ternate on the islands of Tidore and Maitara.