Cruise Hunting Komodo (Flores - Rinca - Lombok) -
Cruise Hunting Komodo ( Flores -Rinca- Lombok)
Perama Travel Club biedt u de kans om een avontuurlijke reis te maken. U zult met de Perama boot rondtrekken en onder andere traditionele dorpjes, komodo draken, prachtige snorkellocaties en panorama's zien!

Accommodatie is simpel: gedeelde 2- of 3-persoonshut met ventilator, of slaapplaats aan dek.
Vertrek Labuan Bajo (Flores) en aankomst Lombok.

Schema
Afvaarten volgens schema HKC02, zie tabblad Uw verblijf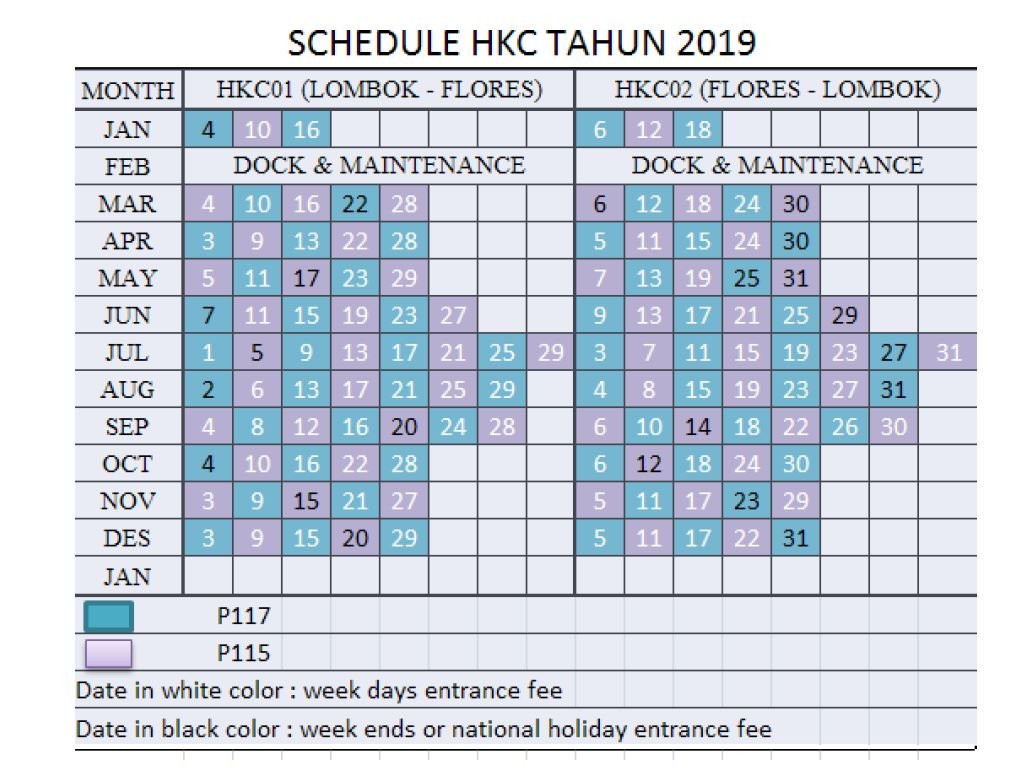 Excluded entrance fees, to pay on the spot: Rp. 400.000 (€ 25)
Note: In case cruise is canceled due to bad weather or sea, the costs of the cruise will be refunded. Additional costs (hotel, plane) will not be refunded
Prijsoverzicht
Price overview
Cruise Hunting Komodo (Flores - Rinca - Lombok)
Slaapplaats aan dek
04-04-2020 - 31-12-2020
€ 136.00 p.p per arrangement
Slaapplaats in hut (niet gegarandeerd privé)
04-04-2020 - 31-12-2020
€ 198.00 p.p per arrangement
Inclusief
2 Overnachtingen op de boot incl. ontbijt, lunch en diner. Vergoedingen, kano, vis en snorkel uitrusting.
Exclusief
Alcoholische dranken, fooien en was. Entrance en camera fee Komodo National park (ter plaatse te voldoen, ca Rp. 350.000 = € 25) Calamiteitenfonds € 2,50 per boeking Reserveringskosten € 27,50 per boeking. NB: Indien de Perama boot vanwege de weersomstandigheden niet uitvaart heeft u uitsluitend recht op teruggave van de kosten van de cruise. Eventuele additionele kosten worden niet vergoed.

Programme
Dag-1
Op het eind van de middag monstert u aan op de Perama. Tijdens het welkomstdiner maakt u kennis met de crew en de overige reizigers.
Dag 2
(05.00) We vertrekken weer vanuit Labuan Bajo en gaan op weg naar Rinca. Rond 6 uur kunt u vanaf de boot genieten van de prachtige zonsopgang en vervolgens zal er ontbijt klaar staan.
Rinca is het op een na grootste eiland van het Komodo National Park. Er leven hier niet alleen Komodo draken, maar ook herten, wilde buffels, wilde zwijnen, aapjes, paarden en slangen.
Vanaf Rinca gaan we door naar Gili Laba om te zwemmen en te snorkelen. Vervolgens zeilen we naar het Westen richting Moyo, een natuur reservaat.

Dag 3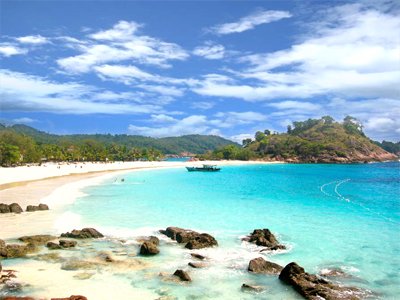 (08.00) We komen aan in Moyo. Na het ontbijt gaan we aan land en lopen we langs het dorpje Labuhan Haji naar een waterval. Onderweg zullen we verschillende activiteiten van de dorpelingen zien. Bij de waterval is er tijd om even heerlijk te relaxen en te zwemmen in het frisse water van de waterval.
(12.00) We verlaten Moyo weer, aan boord zullen we lunchen terwijl we verder varen richting Keramat. Bij aankomst gaan we zwemmen en snorkelen. Dit is helaas de laatste activiteit van de toer.
Na het programma zal de boot terug varen naar Labuhan Lombok. Bij aankomst in de haven zullen we nog een afscheidsdiner hebben en vervolgens verlaat iedereen de boot en zal er een bus klaarstaan naar Mataram of Senggigi.


Your stay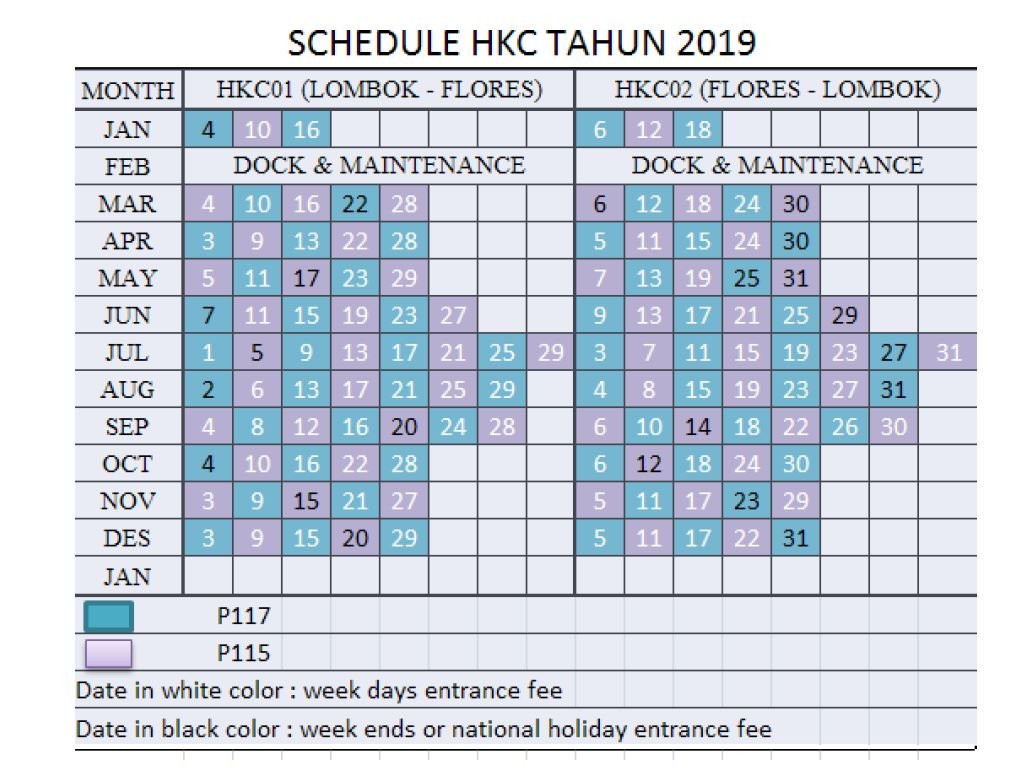 Alor, Flores and Komodo
Alor, Flores and Komodo are part of the small Sunda islands, that's to say Nusa Tengagara. The archipelago runs from Lombok in the West to Timor in th...
Rinca
Rinca is a small island next to Komodo. Here, accompanied by experimented rangers, you are going to walk and look for big Komodo dragons. These Komo...
Labuan Bajo
Labuan Bajo is a fast growing fishing town at the western end of Flores. From here boats sail, among other places, to Rinca and Komodo. From here yo...
Komodo
Komodo is a volcanic island far from the modern world where you really feel like being back in prehistoric times. The entire island is a National Pa...
Labuan Pandan
This small fishing village in the northeast of Lombok is the base for a visit to the eastern Gili's Lawang, Sulat, Pentangan and especially Gili Pasar...