Bouwsteen 5 dagen Ambon
Een vol programma maar zeker de moeite waard! Deze bouwsteen brengt u naar verschillende dorpen op het eiland Ambon. We bezoeken plaatsen waar niet veel toeristen komen maar waar van alles te zien is. De reis heeft veel historische en culturele aspecten.
Richtprijzen
€ 405 Target price per person for 2 persons



Including transfers, English speaking guide on all days, bed & breakfast
Dag 1 Arrival in Ambon

Upon arrival at the airport, your driver will be waiting for you at the exit with a name sign. He will take you to your hotel. Your room may not be ready yet at an early check-in. But you can already use the other facilities of the hotel of course.
Dag 2 Ambon city tour and Pintu kota with guide, including excursions (becak tour, Soya di Atas, museum Siwalima, maritim museum, Amahusu sago production. Lunch at Namalutu beach own cost)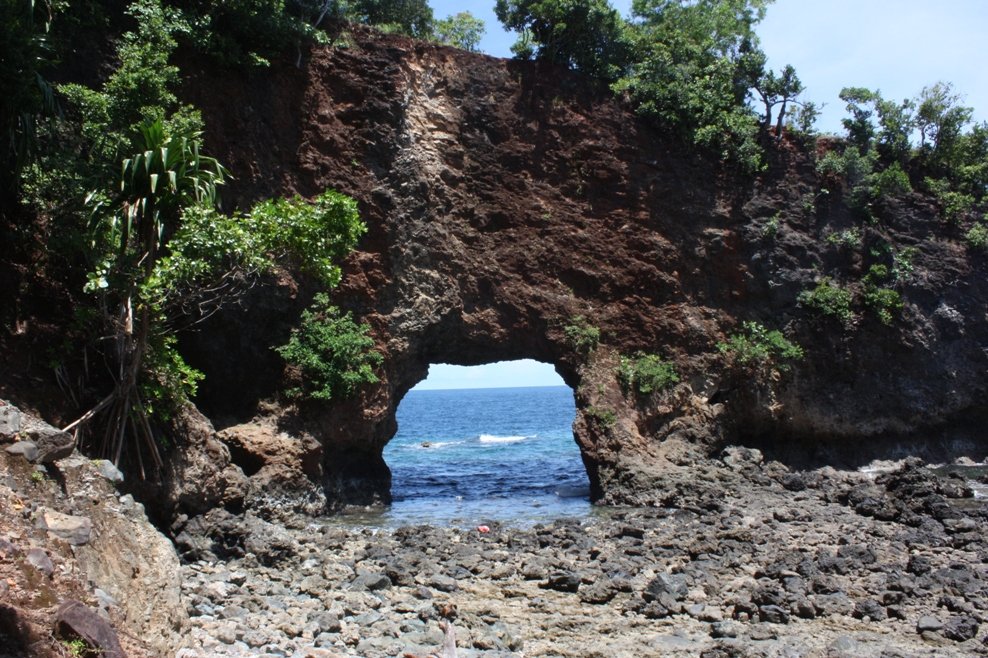 In the morning we make a city tour through Ambon. Then we go to the village of Soya Atas, here we visit the old Raja house; the house of the king / leader of the village. We also visit the church opposite the house. After Soya Atas we continue to the Siwalima Museum in Taman Makmur. In this museum you can see a large maritime, ethnographic, ecological and historical collection. Besides this museum we also visit the Maritime Museum where crocodiles can be seen and a complete whale skeleton. After the museums we continue to the village of Amahusu. Here you can see how the sago production works. From baking to eating, you can also taste the sago that just comes from the traditional oven. For our lunch we make a short stop at Pintu Kota beach. We have lunch on Namalatu beach in Latuhalat. Here you have a free afternoon to relax and swim. End of the afternoon we return to the hotel.
Dag 3 Hitu peninsula (Hila-Kaitetu)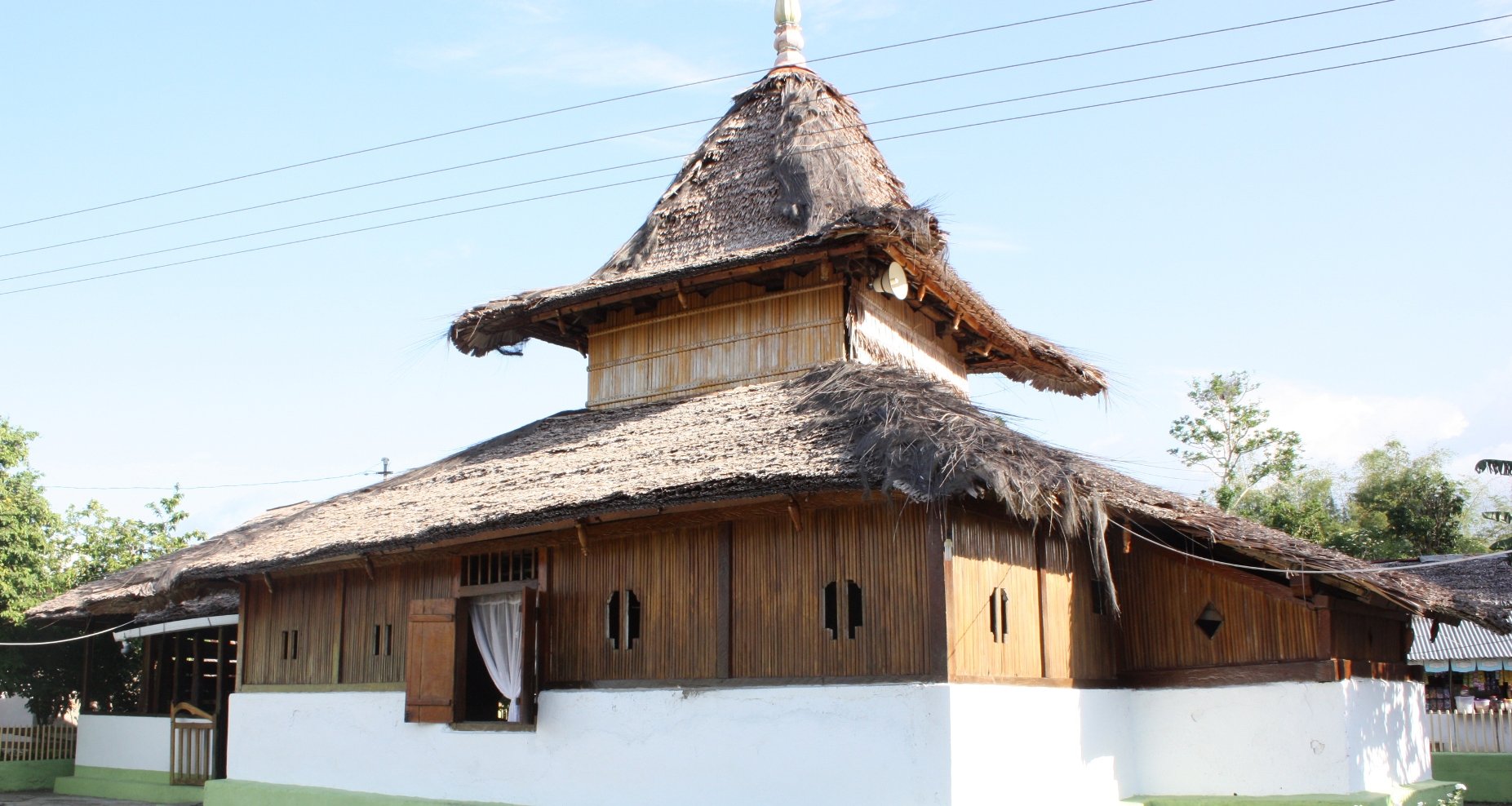 In the morning we pay a visit to the Australian War Memorial in Tantui. Originally here was the prison camp of the Dutch and Australian soldiers who fought against the Japanese during the Second World War. After visiting this now peaceful and quiet place we continue to Hila - Kaitetu to visit the Fort Amsterdam, the old church from 1780 and the old Wapaue mosque from 1414. We have lunch en route. We have seen the production of sago before, but today we also see how the leaves of the palm are used, for example, for making roofs. For this we go to the village of Rutong. End of the afternoon we return to the hotel.
Dag 4 Rondje oost Ambon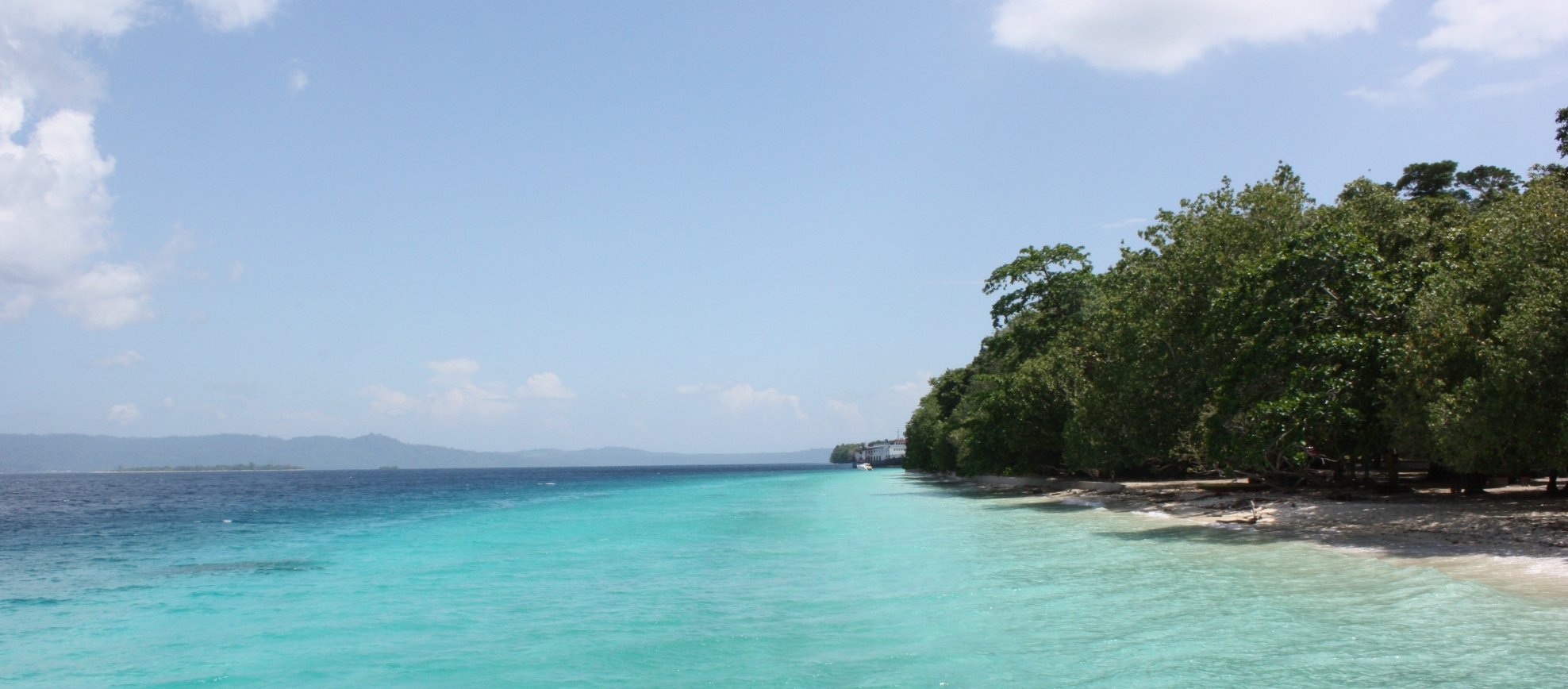 Na het ontbijt gaan we naar het dorpje Waai. Hier leven 'heilige alen' en kunnen we zien hoe de bewoners ze voeren met rauwe eieren. Ook is het mogelijk om de glibberige alen aan te raken en zelfs te knuffelen. Na Waai rijden we verder naar het Hunimua strand. Terwijl we wachten op de lunch is er alle tijd om te zwemmen en te ontspannen. Voordat we terugkeren naar het hotel in Ambon, maken we en stop bij het Natsepa strand. Hier kunt u de heerlijke gebakken bananen proeven, beter bekend als 'pisang goreng'. Ook kunt u 'roedjak' proeven, een pittige fruitsalade met bruine suiker en pinda's. Eind van de middag zijn we terug bij het hotel.
Dag 5 Departure from Ambon
At the agreed time, your driver will pick you up for your transfer to the airport or the port.
Ambon

Ambon
Ambon, the capital of the Moluccan archipelago is situated on the island of the same name Ambon.
Ambon-city is the most important hub of the province and plays an important role for whole East-Indonesia. On the other side of Ambon Bay (Teluk Ambon) lies the Pattimura Airport with, among other destinations, scheduled flights to Makassar, Jakarta, Soerabaja, Bali, Ternate and Papua. Some Pelni Ferries also go to Ambon. Public Transport on the island itself consists of the Angkotan Kota, small buses that, starting from the Mardika Terminal close to the city centre service many destinations on the island.

Ambon-city has a magnetic attraction for young people from the surrounding villages and islands, that's why the population is very young. They come in particular to look for a job. The most important employer in Ambon-city is the government and a job as a civil servant is very popular as it offers security, status and advantages (like being able to help other members of the family). But for the Moluccans that have been living for a long time in Ambon-city, or were born here, the village of origin (of the family) is still very important for their identity. For important events in their village or on public holidays many Ambonese go back to the village of their family.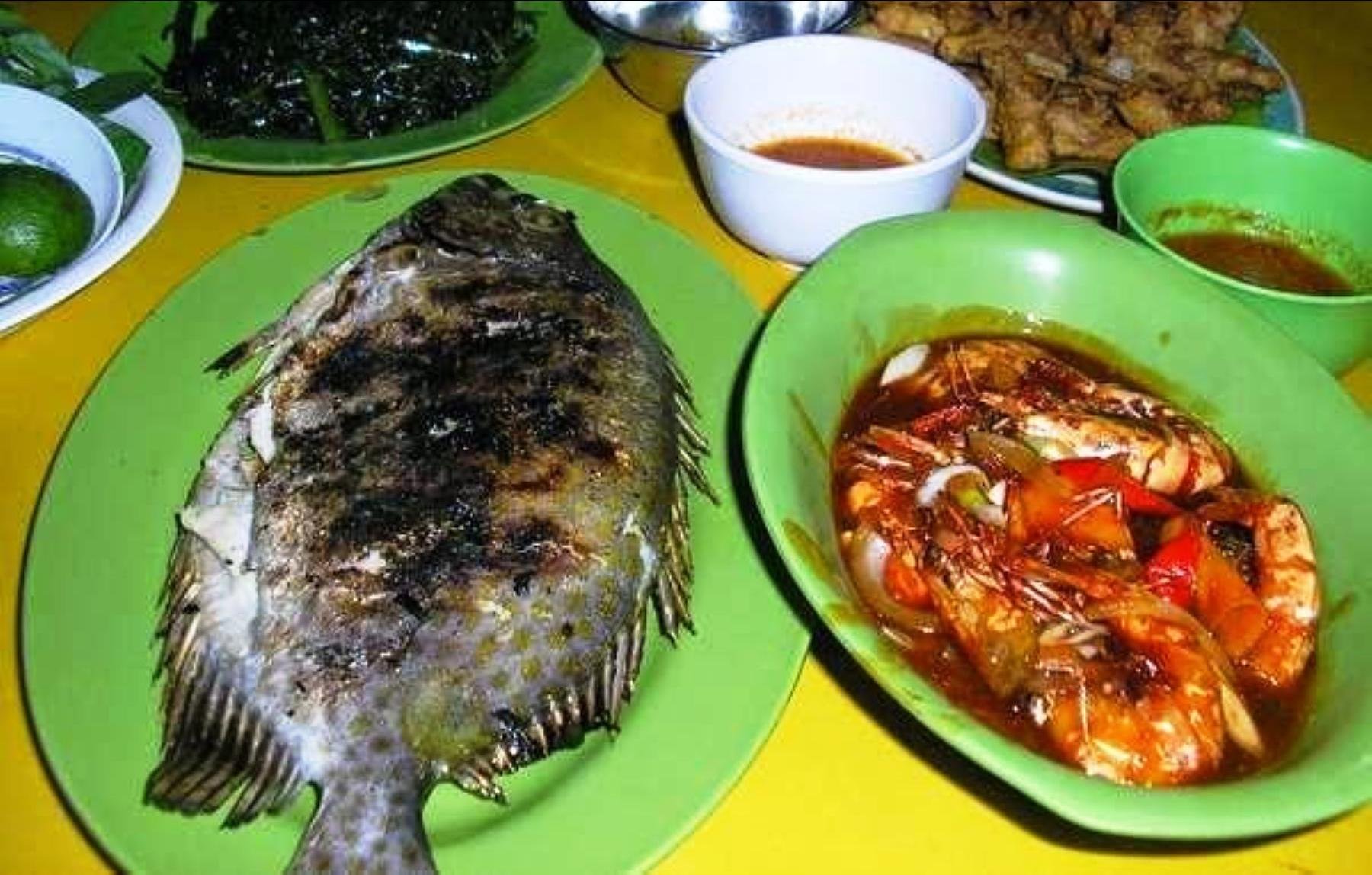 Favoriete restaurant
Ambon city has very nice fish restaurants. Me myself would recommend Rumah Makan Ratu Gurih, busy on the weekends, but during the week you can eat the tastiest ikan goreng or ikan bakar (deep fried or grilled fish).
Be sure to have a coffee at Rumah Kopi Sibu Sibu and get amazed over the nice pictures and interior.


Natsepa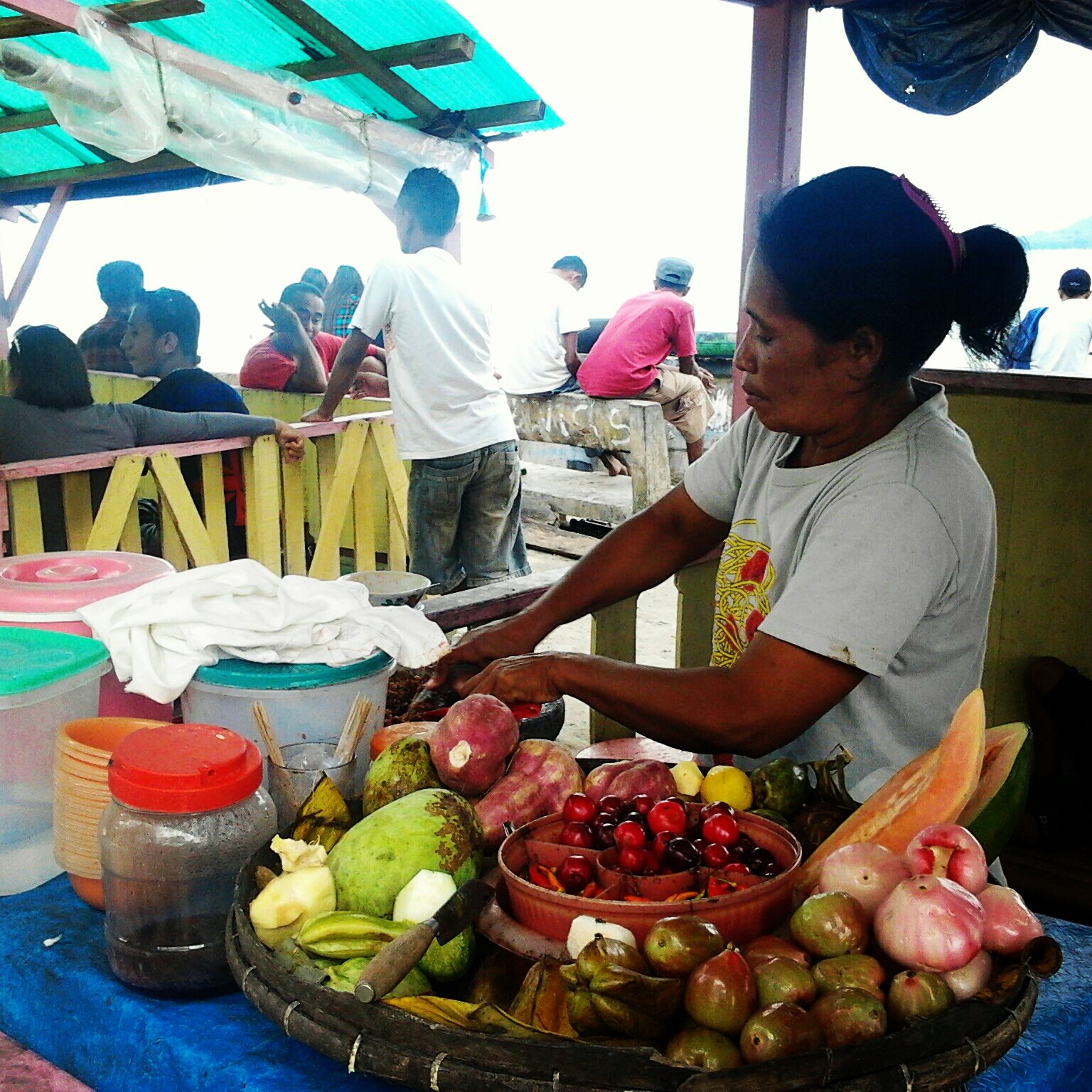 Natsepa
Natsepa is a small place on the bay of Natsepa. There is not much to do in the village, except enjoy the Rujak Natsepa, a dish with young fruit and a peanut sauce that sharpens all your taste buds.
Natsepa beach is often on a lower shore and is therefore not inviting to go for a swim.